The road map for auto loan rates Car loan rates roll up and down hills, just like other interest rates. In June, the average APR — annual percentage rate — on a new auto loan of any length was 4.2%, down from the average 6% that borrowers were getting in June 2019.
Rates last month ticked up slightly from May's average of 4% but remained among the lowest in at least five years, Edmunds says.
The reduced rates mean big savings. A new $20,000 vehicle financed for 48 months at 6% has a monthly payment of $470 and will cost $2,546 in total interest. At 4%, you'd pay $452 per month and $1,676 in lifetime interest — almost $900 less.
Though auto loan rates aren't directly connected to the rate the Fed controls, the central bank's actions have a strong influence. The Fed's own data shows that rates on four-year new car loans soared to an average 17.36% in November 1981, when the Fed was using sky-high interest rates to fight inflation.
Consumers are getting auto loan deals now that the Fed's benchmark rate is at an all-time low near 0%, but you have to shop around to find the best vehicle financing, says LendingTree's Kapfidze.
"With the rapid moves in rates right now, not every lender is adjusting their interest rate offers to the same extent," he says.
In just a few minutes online, you can easily compare auto loans from multiple lenders and find your lowest possible rate.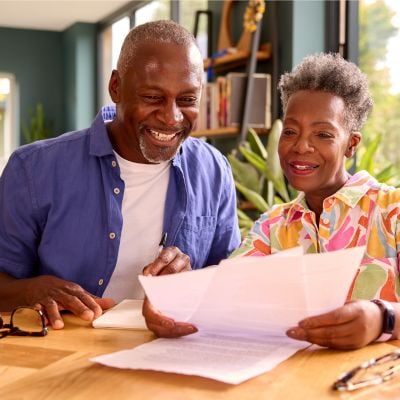 Having a single loan to pay off makes it easier to manage your payments, and you can often get a better interest rate than what you might be paying on credit cards and car loans.
Credible is an online marketplace offering personalized loan options based on your unique financial situation.
When you consolidate your debt with a personal loan through Credible, you can roll your payments into one monthly installment. Find a lower interest rate and pay down your debt faster with Credible today.
Find your rate
How to lower your auto loan rate Refinancing a high-interest auto loan is much easier than refinancing a mortgage, Edmunds says, because there's nothing similar to closing costs, the thousands of dollars in fees you're charged when you take out a new home loan at one of today's record-low mortgage rates.
When you apply for an auto loan, your interest rate is determined by a number of factors, including your credit score. If you don't know your credit score, you can check it for free.
In late 2019, the average credit score for a new car loan was 719, according to data from the credit bureau Experian, and the average score for a loan to buy a used vehicle was 661.
You'll generally find the largest number of lenders willing to approve your auto loan if you have good to exceptional credit, meaning a credit score between 670 and 850, Experian says. With fair or poor credit (a credit score of 669 or lower), your borrowing options will be more limited.
Your loan term also plays a role in your interest rate. With a 48-month (four-year) loan, you'll get a lower rate than with a 60-month (five-year) loan. The higher rates for longer-term loans are just one of many reasons to avoid 84-month auto loans, which are becoming more popular.
But remember that while a shorter term will cut your interest costs, your monthly payment will be higher.
Comparing interest rates is important when you're looking for the auto loan that's most ideal for you, but you also need to consider terms and monthly payment amounts.
The most affordable loan for your budget might have a slightly higher-than-average rate but a longer term and a smaller monthly payment.
Sponsored
This Company Will Help Nearly Anyone Get Rid of Credit Card Debt
Do you feel like paying off your credit card is a constant grind, with no end in sight? You're not alone. A personal loan offers lower interest rates and fixed payments, making it a smart choice to consolidate high-interest credit card debt. It helps save money, simplifies payments, and accelerates debt payoff.
Credible is a free online service that shows you the best lending options to pay off your credit card debt fast — and save a ton in interest.