1. Topeka, Kansas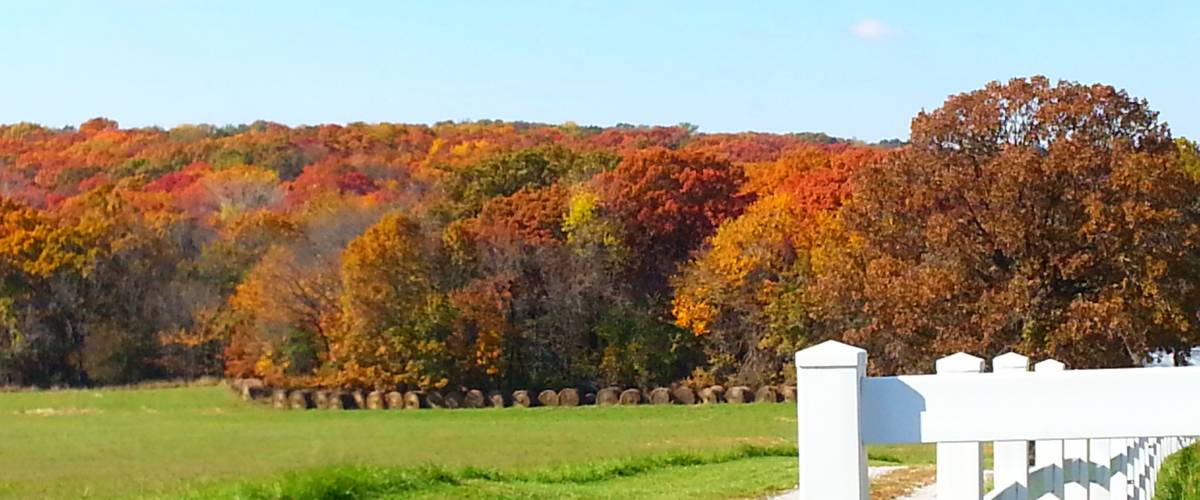 The capital of Kansas is offering up to $15,000 to lure workers — and if you really like sandwiches, you can get even more bread.
Through the Choose Topeka program, remote workers can receive up to $10,000 for a home purchase or $5,000 to rent within Shawnee County. On-site workers can get up to $15,000 for a home or $10,000 to rent, but your employer will have to chip in as part of a transfer.
And thanks to a deliciously dumbfounding deal with a fast food franchise, you can get a $1,000 bonus if you relocate to one of three delivery zones for Jimmy John's Gourmet Sandwiches.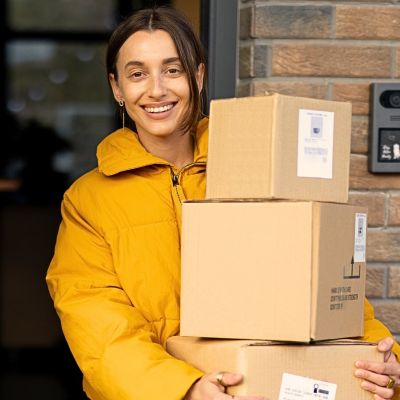 Capital One Shopping's browser add-on automatically applies coupon codes as you shop online. It's absolutely free – plus it takes only two clicks to install. Add the Capital One Shopping browser extension today and start earning discounts of up to 50% on the things you already buy.
Install for Free
2. Saskatchewan, Canada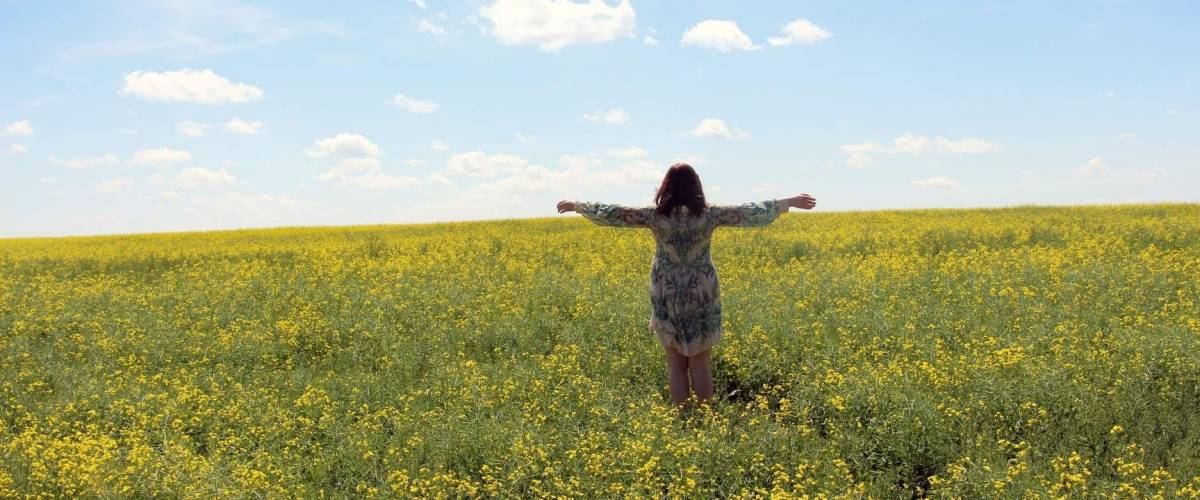 Here's a creative way to demolish your student debt.
Saskatchewan's Graduate Retention Program was initially designed to convince young people to stay in the prairie province once they finished school. However, it's now being used as a recruitment tool to bring in grads from across Canada and around the world.
The province offers a tax rebate of up to $20,000 to its residents. The amount depends on what degree you earned and will get paid out over seven years. If the rebate ends up being higher than what you owe, you can apply it toward future tax years for up to 10 years after graduation.
3. Baltimore, Maryland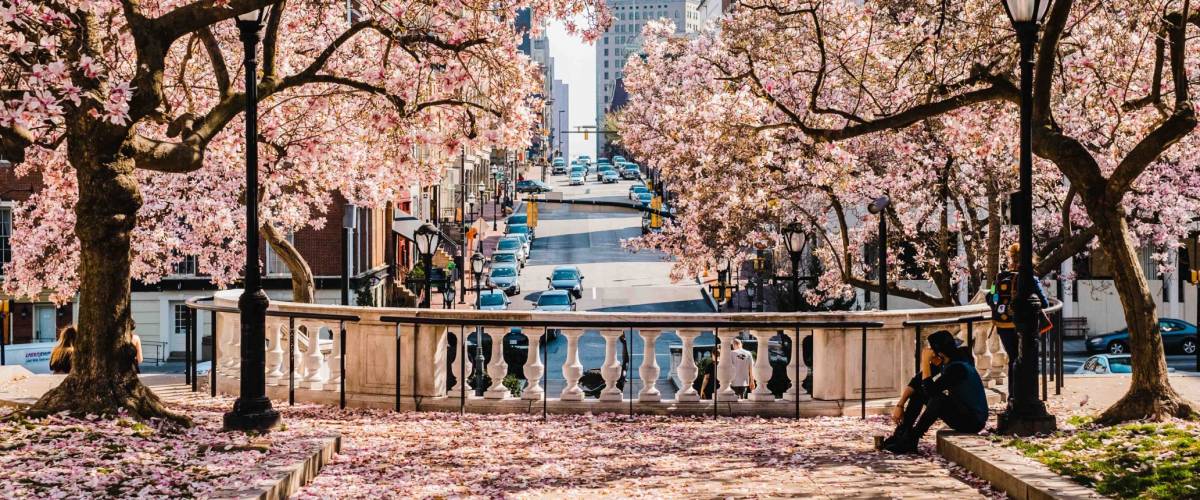 Baltimore is notorious for its steep housing costs, but you could get a little help if you're willing to give a run-down home a second chance — or you get a little lucky.
The Vacants to Value Booster program offers $10,000 in down payment and closing cost assistance in the form of a five-year forgivable loan. You can access the money if you choose to buy a busted-up home that's being renovated by a developer or you choose to do the rehab yourself.
Not too keen? Get to know the city through one of its Trolley Tours and you might still be able to win $5,000 in down payment and closing cost assistance. The Buying Into Baltimore lottery randomly selects 20 homebuyers from among the pool of applicants.
For either program, you'll need to contribute at least $1,000 of your own money toward your home, and your mortgage amount can't exceed $517,500.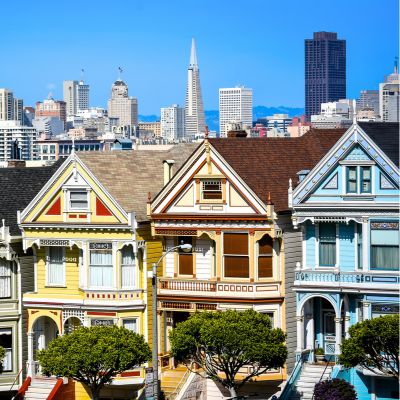 Believe it or not, you don't need millions, or even hundreds of thousands to invest in real estate. Arrived is an online platform where you can invest in shares of rental homes and vacation rentals without the headaches of being a landlord.
Learn More
4. Northwest Arkansas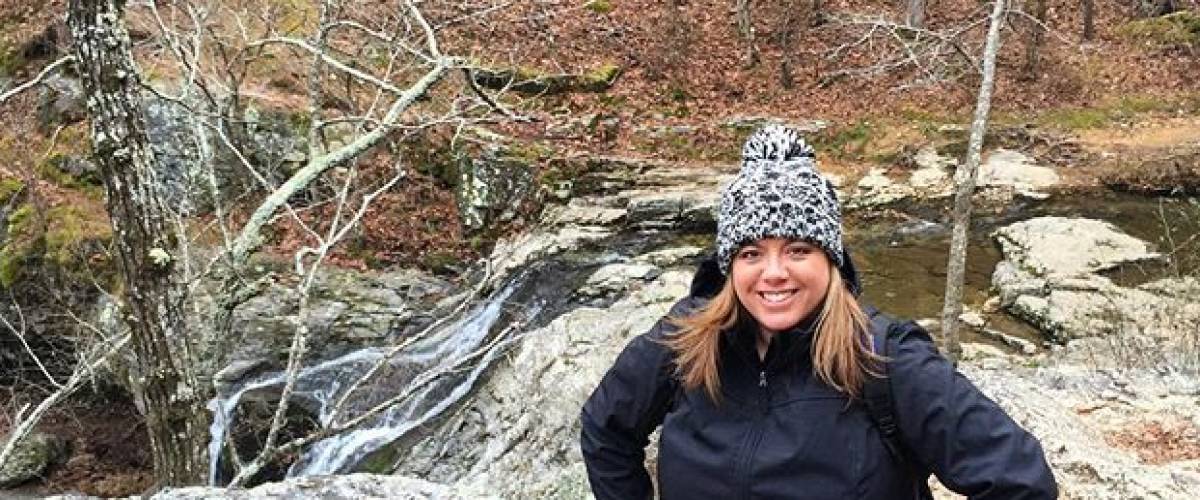 Got a job? Live outside Arkansas? You can get $10,000 — and a free bike — just for moving here, the nonprofit Northwest Arkansas Council announced last year.
The council is investing more than $1 million over six months. The money is coming from the Walton Family Foundations — yes, the Walmart Waltons.
If you're not much of an outdoor enthusiast and plan on forgoing the free bike, you can opt for an annual membership to one of the area's arts and cultural institutions instead.
Nelson Peacock, president and CEO of the Northwest Arkansas Council, told Forbes that the region wants to attract more talent and remote workers, especially to fill in the shortage of employees in the STEAM (science, technology, engineering, arts and mathematics) fields.
Northwest Arkansas, particularly the city of Fayetteville, is known for its affordability and natural wonders, like the stunning Ozark Mountains.
5. Alaska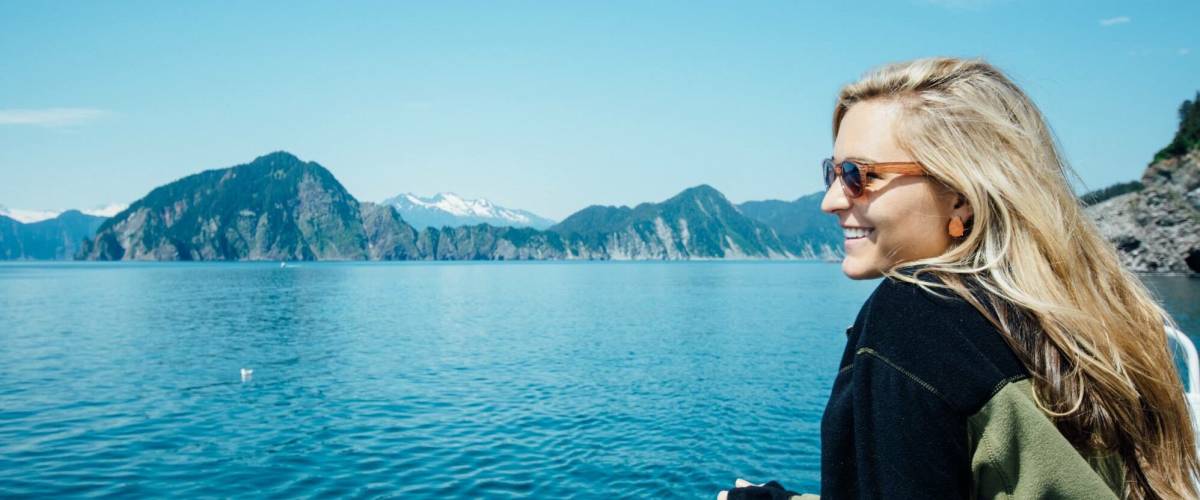 No special requirements here: The frigid yet breathtaking state up north pays all of its residents royalties from its oil and gas industry.
The Alaska Permanent Fund Dividend was introduced in 1982 and doles out a good chunk of money to residents each year from its $54 billion nest egg.
All that said, the Frontier State's oil industry hasn't been booming like it used to, in part thanks to the decline in gas usage and prices brought about by the coronavirus pandemic. US News said each Alaskan's yearly check was expected to hit just $1,000 in 2020.
Another factor to consider: While Alaska has no income or state-imposed sales taxes, it's notorious for its pricey utilities and groceries.
6. The Shoals Area, Alabama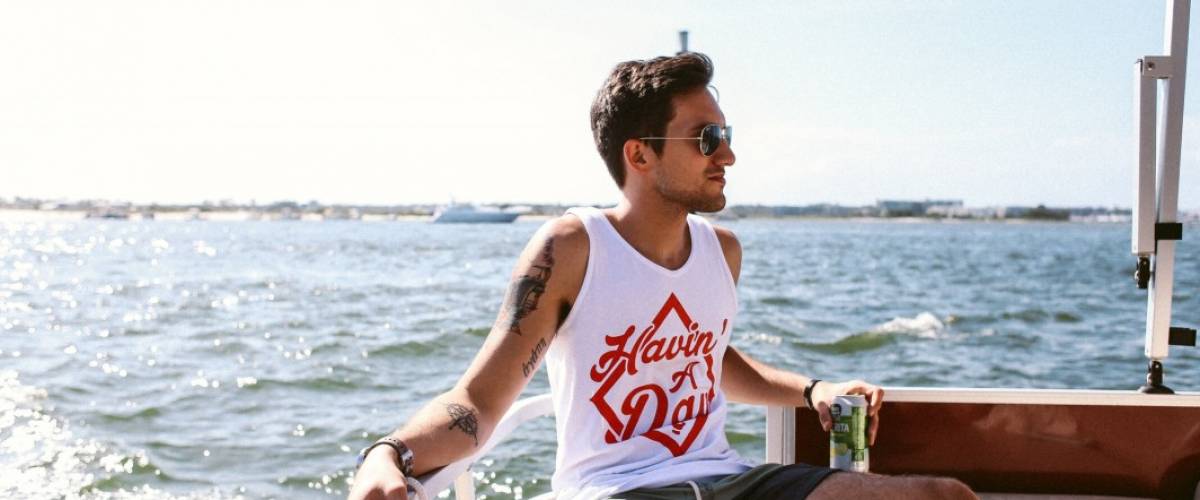 In The Shoals, you'll enjoy affordable housing, low property taxes and close proximity to the beach. But if that's not quite enough, a program called Remote Shoals is offering remote workers a $10,000 bribe.
You need to make at least $52,000 a year and be able to move to the area — which encompasses the cities of Florence, Muscle Shoals, Sheffield and Tuscumbia — within six months to get accepted.
Participants get 25% of the money upfront to help pay for relocation costs, another 25% after spending six months in the region and the rest once they've lived there for a year.
7. Chile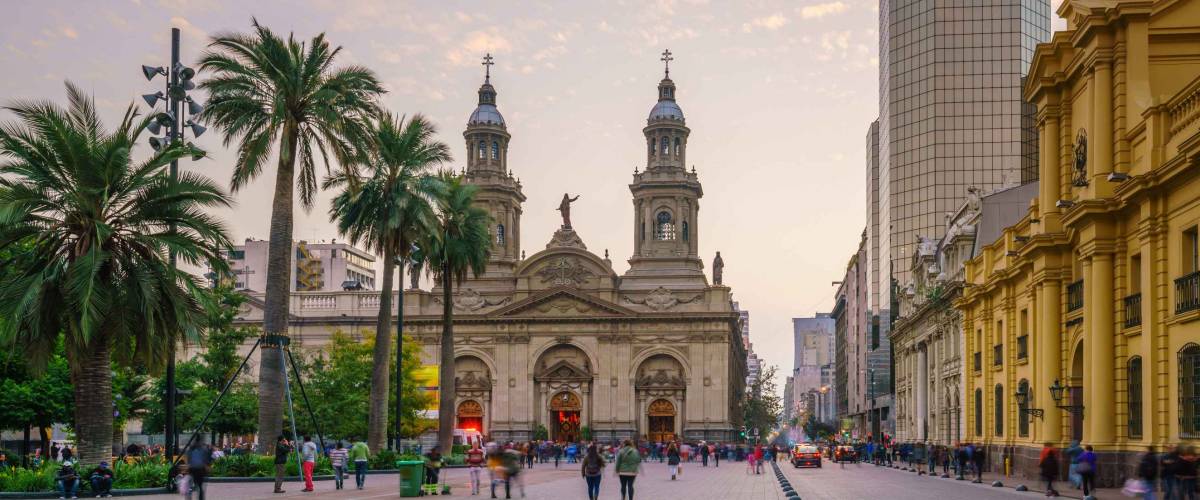 Looking to take your tech start-up to the next level? Do it in the gorgeous, cosmopolitan city of Santiago, and you'll get free funding to scale up.
The Chilean government is trying to cement Santiago as the entrepreneurial hub of Latin America. To that end, Start-Up Chile provides up to $78,000 in equity-free funding through several support programs, which ask you to remain in the country for anywhere from four months to a year while you expand your business.
The program also offers plenty of other perks, including training from mentors and investors, free coworking space in Santiago and a one-year working visa.
8. Tulsa, Oklahoma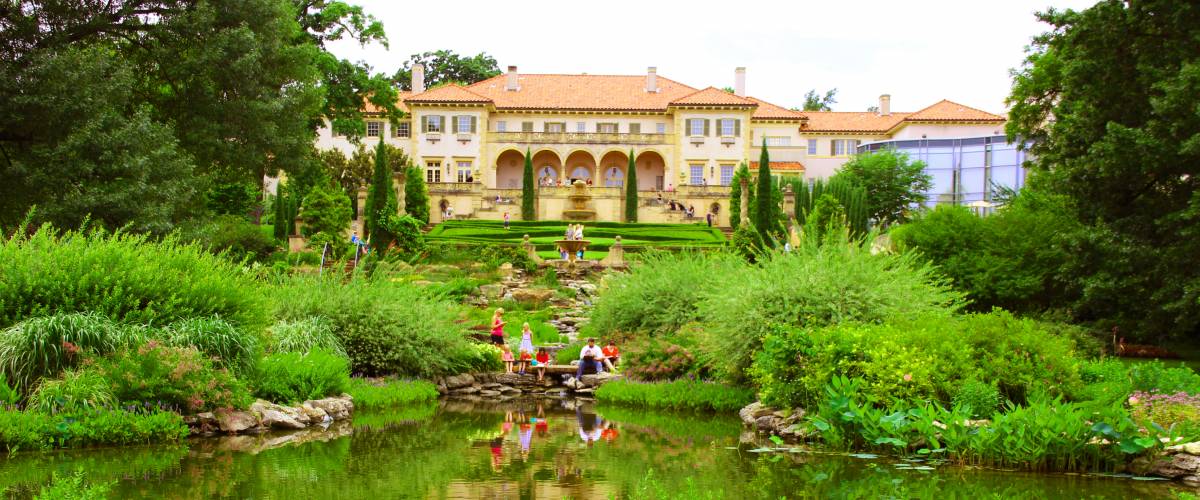 Tulsa Remote, an initiative backed by local billionaire George Kaiser, is offering $10,000 grants to people outside Oklahoma who agree to move to the city for a year and work remotely.
The money usually comes in stages — but if you're ready and able to buy a home, the $10,000 grant can be received as one lump sum after the sale is finished.
Aside from the cash, you'll get access to exclusive perks, events and desk space in downtown Tulsa's coworking community. The organization says past participants were drawn to the city for its open spaces, low cost of living and lack of pollution and traffic.
9. Newton, Iowa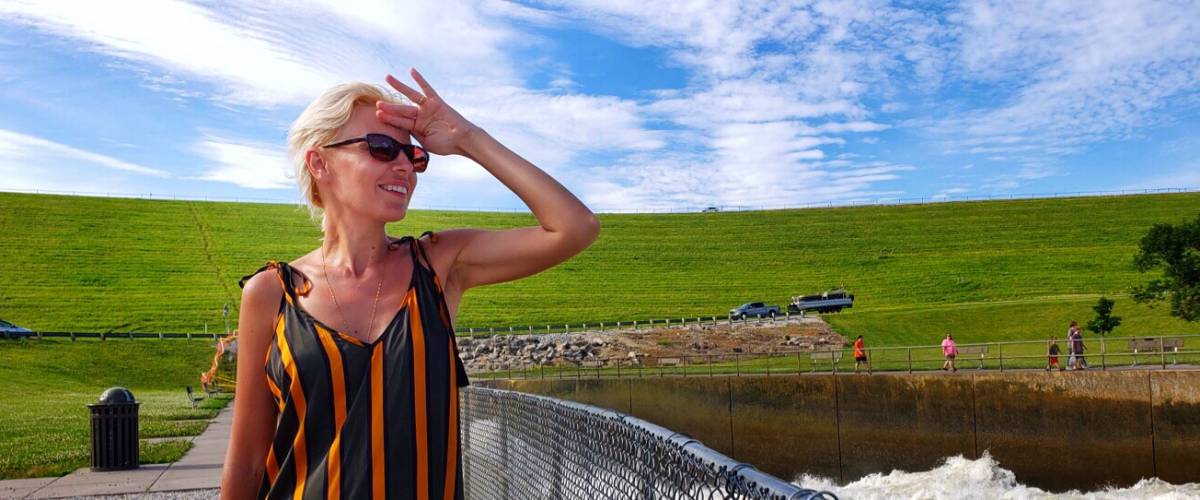 If you're open to buying a home in Iowa, you can get up to $10,000 just for skipping over Des Moines and settling a few minutes to the east instead.
The Newton Housing Initiative provides the cash (plus a "Get to Know Newton" Welcome Package valued at over $2,500) to anyone buying a brand new home this year.
The full $10,000 applies to homes valued at $180,000 or more, while you can get $5,000 for buying a new home valued between $100,000 and $179,999. If you spend less than that, you can't get any cash, but you still might be able to get a break on your property taxes.
The initiative, which used to offer bonuses to builders as well, was approved in 2014 to help improve the quality and quantity of Newton's housing inventory. Rural Iowa is currently facing a dearth of affordable housing, but cities like Newton are exploring new ways to attract builders.
10. Lincoln, Kansas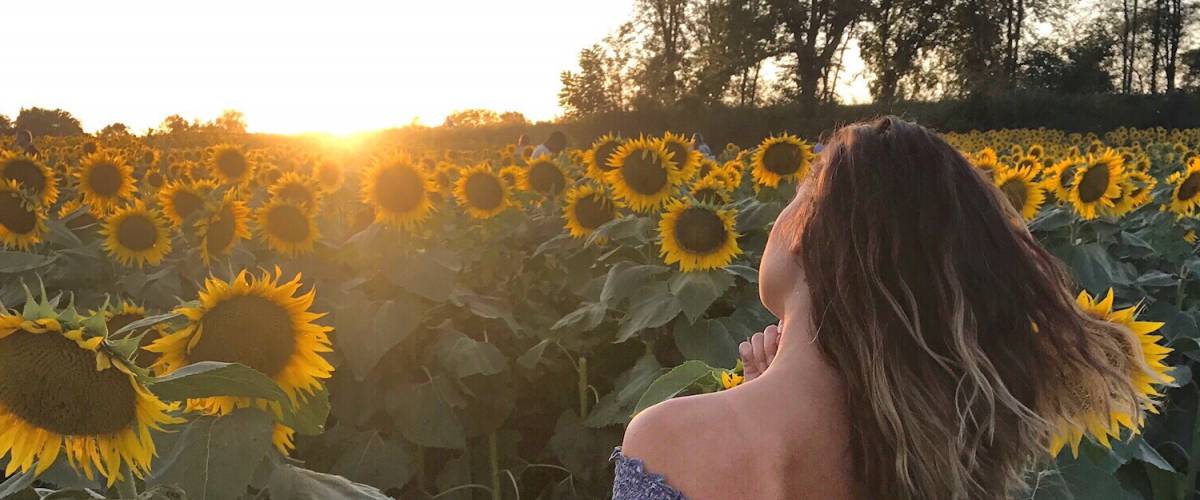 The small city of Lincoln (population 3,500) isn't offering cash or tax rebates to attract residents to its rolling hills — but it is offering free land so you can build your dream home.
The Free Home Site Program spent about two-thirds of a million dollars to create a new subdivision and is giving away the building sites to the first 21 eligible applicants.
You'll also get reduced special assessments for building, and the lots qualify for a 10-year property tax rebate program.
While Lincoln is known for its farms, buffalo and other wildlife, you won't be banished to the middle of nowhere. The subdivision is within city limits, near a baseball field, city park, high school and medical complex.
11. Sicily, Italy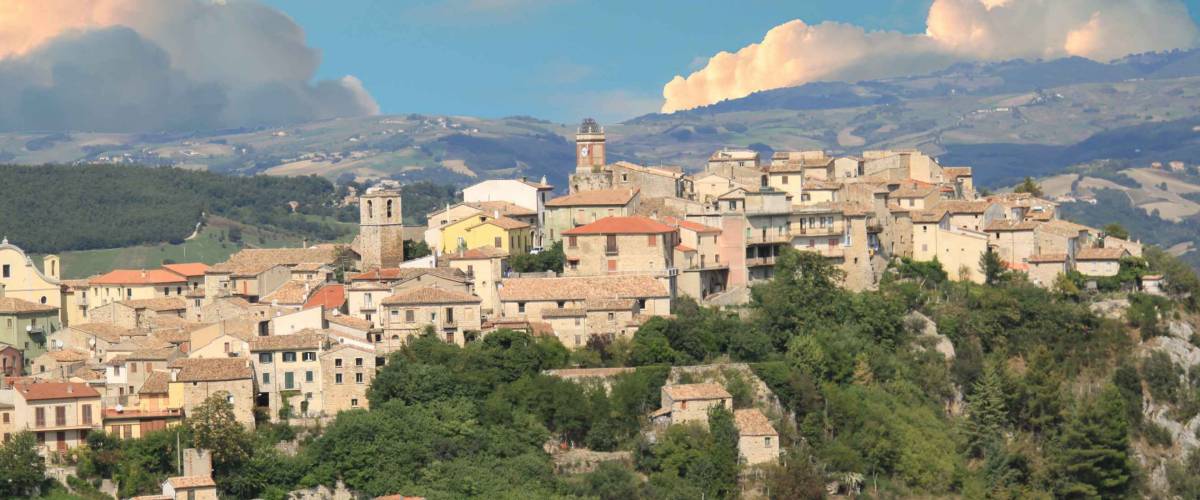 Priced out of the real estate market in your hometown? Settle down in one of these quaint Italian hamlets, and you can buy a place of your own for about $1.20.
The Sicilian town of Troina has several abandoned buildings on the market for a single euro. They're not exactly turnkey properties — far from it — but the local government's willing to help pay for renovations.
Successful applicants can get a "restyle bonus" of up to 15,000 euros (about $18,000 U.S.), plus another 10,000 euros ($12,000 U.S.) for energy efficiency upgrades. You will need to put down a 5,000 euro deposit ($6,000 U.S.) to get started, but you'll be paid back once renovations are complete.
If you're not very handy or very patient, you can buy a non-crumbling property with a discount of up to 8,000 euros ($9,651). And if Troina doesn't appeal, the Sicilian towns of Castiglione di Sicilia, Mussomeli, Castropignano and more have also offered ruined homes starting at one euro.
12. Hawaii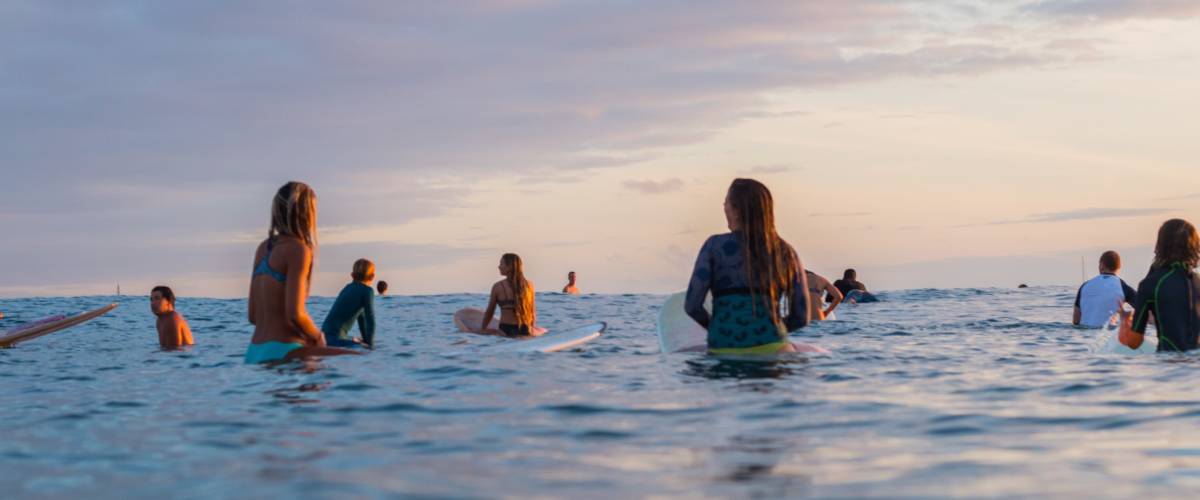 People spend thousands to vacation in this lush island state — but you can visit for free as you work remotely through Hawaii's Movers and Shakas program.
If you already have a job and live outside Hawaii but within the U.S., you can enjoy a month's stay in the Aloha State with a free roundtrip flight, discounted hotel stays and other perks.
The only catch is that you'll need to give back to the community while you're there. This entails at least 15 hours of volunteering with nonprofits, mentoring local startups and taking part in cultural education.
13. Japan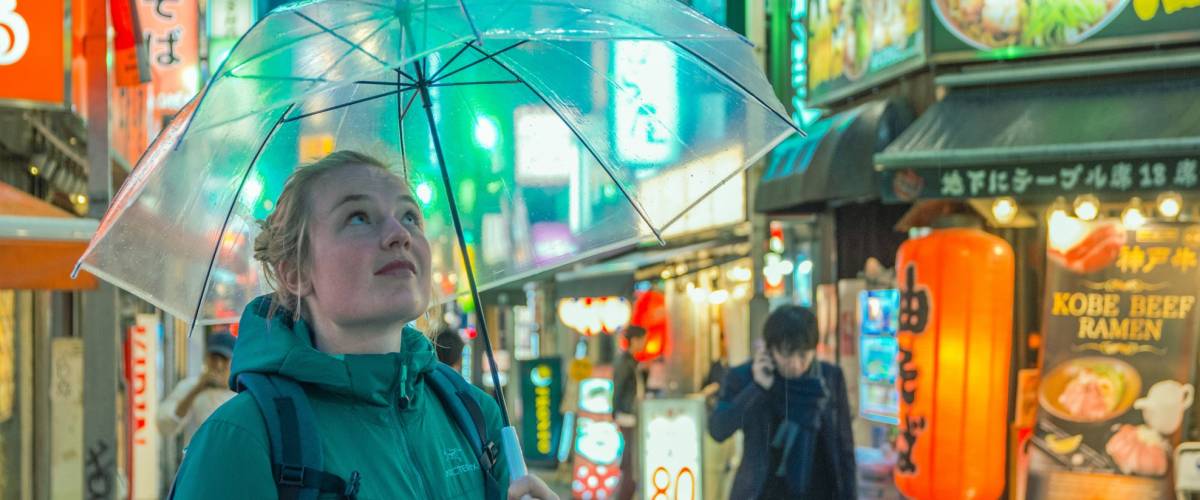 If you're fascinated by the Land of the Rising Sun, you're in luck — the country wants to learn more about you, too.
The government-sponsored JET Programme promotes cross-cultural understanding by recruiting people to live in Japan and work as Assistant Language Teachers.
Eligible candidates just need to have a bachelor's degree (or three-year teacher training certification) and an interest in the country. You'll be expected to pick up some Japanese during your stay, but you don't need to be fluent to qualify.
You'll receive about 2,800,000 yen ($25,666 U.S.) in your first year, 3,600,000 yen ($33,000) in the second, 3,900,000 yen ($35,749) in the third and 3,960,000 yen ($36,300) in the fourth and fifth. You'll also get insurance and transportation coverage for your flights to and from Japan.
14. Hong Kong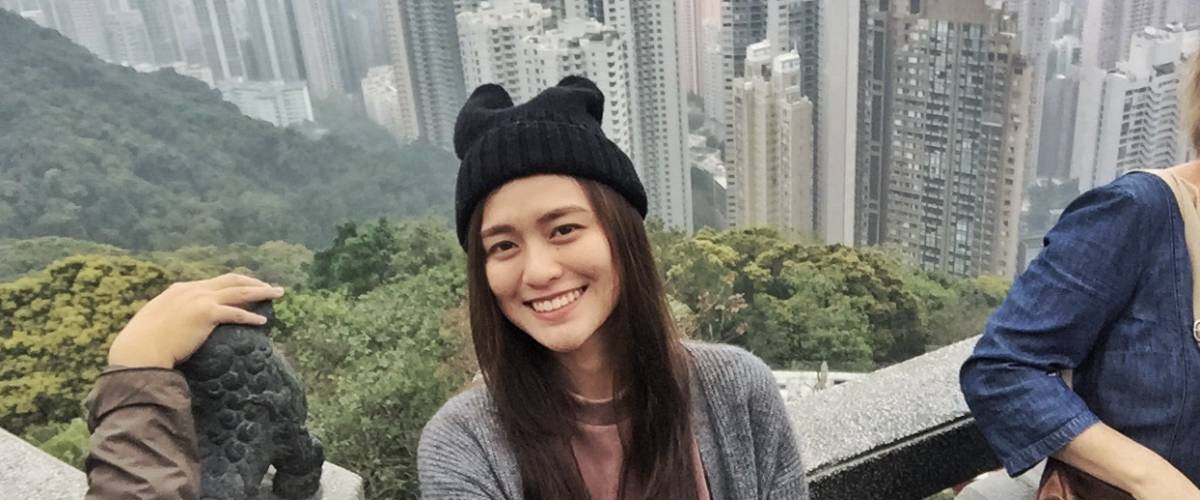 If you're a city mouse stuck in the country, all you need to do is hop on a free flight to one of the most densely populated places in the world.
Native English speakers can relocate to Hong Kong with their family and work as a primary or secondary school teacher for a steady salary and benefits like medical insurance and travel coverage.
You may be eligible to receive $20,989 in Hong Kong dollars ($2,700 U.S.) a month as your "special allowance," get your family's airfare and baggage expenses reimbursed and receive medical insurance.
Once you've completed a year at your school, you may be awarded with a salary increase depending on your performance.
15. Maine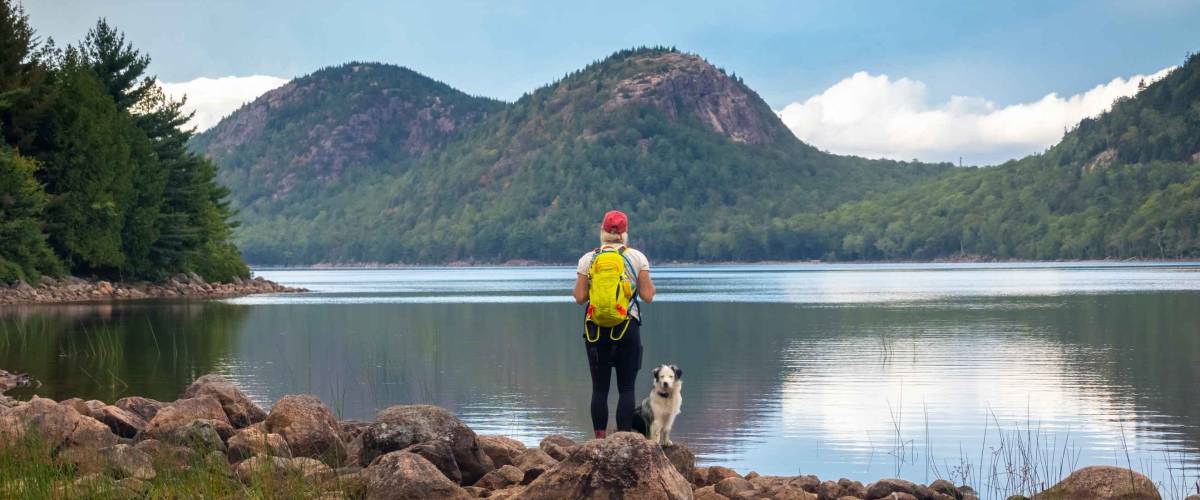 Life is looking up for college grads burdened by student loans. President Biden has eliminated taxes on any debt that gets cancelled over the next five years — and if you're willing to move to Maine, the state may reimburse your monthly payments.
The Opportunity Maine Tax Credit is available to Americans across the country who earned a bachelor's or associate's degree after 2015. (If you graduated earlier, or got a graduate degree, you might still be eligible if you went to school in Maine.)
So long as you live and work in the Pine Tree State, you can get a tax credit of up to $4,500 per year. And if you got a bachelor's degree in a STEM (science, technology, engineering or math) field, then your credit may be refundable — meaning you get a check for whatever you can't apply to your taxes.
16. South Korea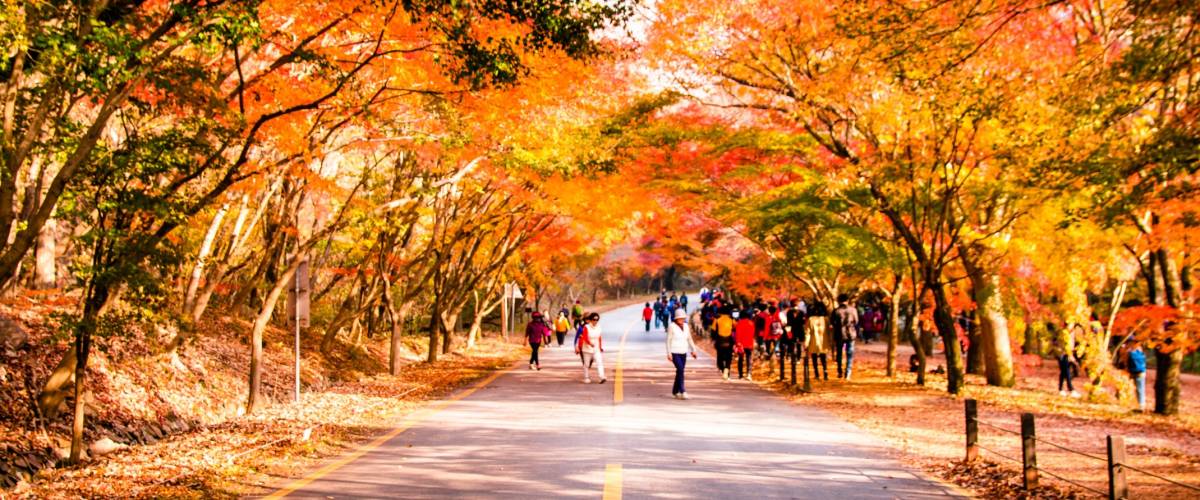 Whether you have a deep reverence for the South Korean countryside, or you just really like K-pop and kimchi, you can live here for free while making money with your language skills.
You'll need at least a bachelor's degree and potentially more certification to qualify for the English Program in Korea (EPIK). Pay starts at 2 million won (about $1,775 U.S.) per month, but the gig comes with plenty of perks, including free housing.
All EPIK teachers also receive 300,000 won ($268 U.S.) within the first month to help them get settled, 1,300,000 won ($1,154 U.S.) within the first one to six months and will get half of their medical insurance covered for the length of their contract. Even more bonus money is available when you complete or renew your contract.
Sponsored
Kiss Your Credit Card Debt Goodbye
Millions of Americans are struggling to crawl out of debt in the face of record-high interest rates. A personal loan offers lower interest rates and fixed payments, making it a smart choice to consolidate high-interest credit card debt. It helps save money, simplifies payments, and accelerates debt payoff. Credible is a free online service that shows you the best lending options to pay off your credit card debt fast — and save a ton in interest.