1. Shop on weekday mornings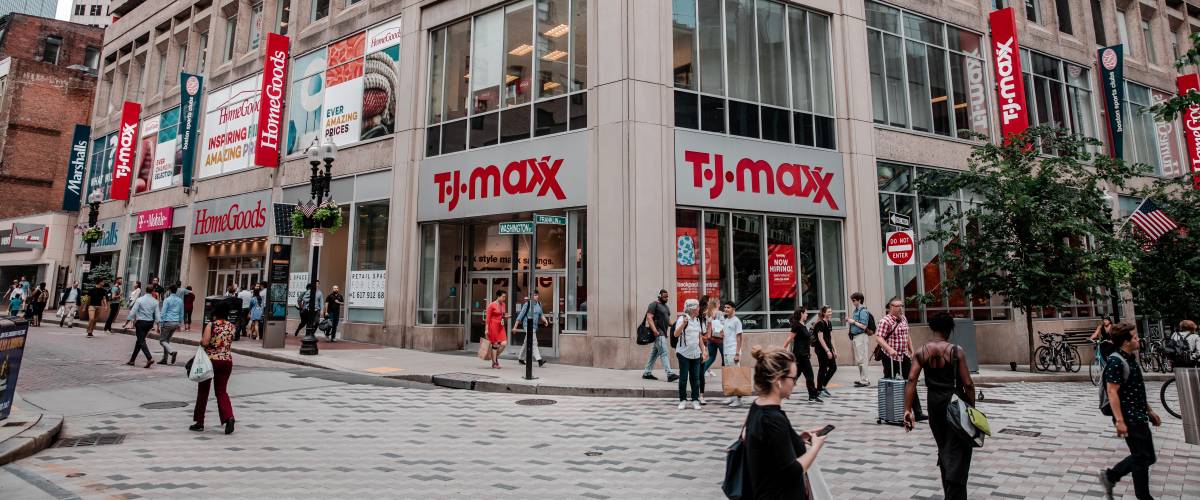 You'll want to avoid the weekend traffic at nearly any store you shop at, but enthusiasts say the best times for shopping at T.J. Maxx stores are weekday mornings.
The stores receive their shipments overnight, so mornings are an ideal time to shop, according to Christine Lee of the HomeGoods Obsessed fan page.
"Mondays are usually catch-up days from the busy weekend, so Wednesday, Thursday or Friday are your best bet," Lee told Good Housekeeping magazine in 2019.
You can also ask one of the staff at your local store to let you know when they usually restock and set out some time in your day to go treasure hunting.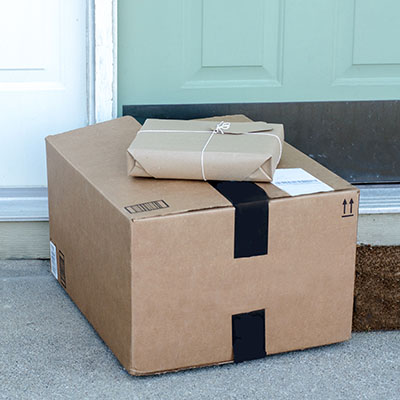 2. Look closely for brand knockoffs Think you've scored a fantastic deal on a name brand coat? Check the inside tag first.
Retail expert Ron Hess told News4 in 2019 that some items sold at T.J. Maxx and Marshalls could have a "TJX" label — denoting that they could be licensed items manufactured specifically for the discount stores.
Hess added that a licensed item might not be of the same quality or fit as what you'd expect from a designer label. So that "Compare At" price could be pretty misleading.
3. Use an online hack to check for better prices Instead of trusting the Compare At prices, use a price-tracking browser extension or app to ensure you're really getting the best deal available.
Capital One Shopping will automatically compare prices with other retailers every time you shop online. The software also searches for available promo codes when you check out and lets you earn loyalty credits, which you can redeem for gift cards at other stores like Macy's and eBay.
You can also set up price-drop alerts on items so that when they go on sale, you'll be the first to know.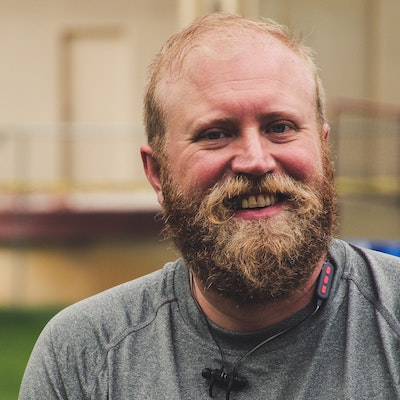 Sign up for Credit Sesame and see everything your credit score can do for you, find the best interest rates, and save more money at every step of the way.
Get Started—100% Free
4. Get designer brands for less You can find anything from Burberry eyeglasses to Diesel jeans in The Runway department at T.J. Maxx.
The Runway carries the designer brands that every Maxxinista dreams of, all at ridiculously low prices. Michelle Madhok, online shopping expert and founder of deals site shefinds.com, told digital culture magazine Mic in 2017 that you can score some high-end deals for up to 70% off.
Not every T.J. Maxx location holds a Runway department, though. You can either shop online or use the store locator to find a store near you that features the collection. Just look for the "R" symbol.
5. Know the differences The TJX family of stores has plenty of similarities, but it's important to know the differences before you start shopping to save yourself a second trip.
T.J. Maxx and Marshalls function like department stores, selling everything from pet supplies to cosmetics. Sierra sells many of the same products but is geared more toward outdoor apparel and athletic wear. Homesense and HomeGoods focus on furniture and decor.
While T.J. Maxx is better known for designer items and jewelry, particularly with its The Runway collection, Marshalls carries more footwear and has an expanded men's department and a junior department known as The Cube.
Meanwhile, Homesense tends to have a bigger selection than HomeGoods, according to Cosmopolitan.
6. 'If you love it, grab it!' If you spot an item you really want, you probably shouldn't hold off until the next time you stop at the store.
The Marshalls website says, "We don't hold replenishment stock in our back rooms and the store managers often don't even know what's coming until they throw open the delivery truck doors!"
Lee also told Good Housekeeping that products are usually launched in a few stores to check whether they perform well before getting distributed throughout the country.
7. Decode the price tags According to a few different sites, TJX price tags have their very own color scheme to tell you whether you're getting a primo deal.
The white tags are for regular-priced items, and red tags indicate clearance prices — no mystery there. At T.J. Maxx and Marshalls stores, however, you'll also come across yellow tags that flag final clearance prices and blue tags that let you know the item has a coordinating piece (like a matching skirt to go with a blouse).
And if you come across a purple tag, you've found a designer item at T.J. Maxx, from its The Runway collection.
8. Ignore the 'Compare At' prices Don't be too swayed by the high competitor prices listed on the tags at TJX stores.
Discount retailers like T.J. Maxx use the tactic of "price anchoring" — setting your expectations of how much an item should cost — to convince you you're getting an amazing deal. But the "Compare At" number doesn't necessarily represent the cheapest alternative or even the going rate.
Class-action lawsuits were filed against TJX Companies in 2015 and 2018, alleging the Compare At prices are essentially "fictional." On its website, TJX says the number represents the regular retail price at "full-price department or specialty retailers," and if identical items aren't available elsewhere, it compares with products of a "similar type, quality and style."
In the end, it's always better to do your own research instead.
9. Double check for discount duplicates Sometimes you'll find yourself a nice Ralph Lauren polo for $19.99 but find the exact same piece in the store for $5 less.
That can happen when T.J. Maxx purchases the same item from different vendors or the staff misses some items while marking down. Take a sweep of the store — particularly the clearance racks — to make sure you've got the lowest priced version.
And keep in mind that you can't ask for a price adjustment on an item after you buy it just because the price drops a day or two later. None of the stores under the T.J. Maxx umbrella offer this service.
10. Ask for discounts on damaged items If you find a cute sweater with a stain that you know a couple of good washes will fix, try asking the cashier at the checkout for a discount.
Assuming the item hasn't already been marked down for damage, shoppers say, store employees can give you a discount at their discretion.
However, if the item has an "As Is" tag attached to it, that means someone's noticed the damage and marked it down already.
11. Keep an eye out for old makeup You might be able to snag that Anastasia Beverly Hills contour kit for half the price at a T.J. Maxx or Marshalls.
The discount stores offer some high-end makeup products in their beauty aisles for much less than you would pay at Ulta or Sephora.
Don't get too carried away by the cheap prices, though. News4 Investigates reported in 2019 that it couldn't find expiration dates on any of the products examined in T.J. Maxx stores, but there's no telling how long they've been sitting on shelves for.
Open and inspect the products if you can for any damage or signs of age. A stale smell can be a good indicator of makeup gone bad.
12. Look into the TJX Rewards Credit Card This one's for the regulars. It could be worth signing up for the TJX credit card if you find yourself stopping at any one of these stores each week.
The rewards card gets you an extra 10% discount on your first purchase, and you'll earn points equal to 5% of the money you spend that you can later redeem for store credit. You'll even receive invites to some exclusive, members-only shopping events.
There's no annual fee, but be aware that the APR is very high, even among credit cards. Don't get the card if there's a chance you might carry a balance from month to month and slide into debt.
13. Save by signing up for the email list If you don't want another credit card padding out your wallet, take advantage of the free bonuses you get when you sign up for the email list at T.J. Maxx, Marshalls or Sierra.
You get free shipping on your first online order as well as notifications about new arrivals and exclusive offers.
You can even keep track of your order history for the past six months on your account with T.J. Maxx and Marshalls.
14. Take advantage of the holiday refund policy T.J. Maxx's refund policy is pretty cut-and-dry. You can return unwanted items within 30 days as long as you have your receipt (40 days if it's an online purchase).
However, the retailer offers a special exception for the holiday season. This year, any purchases made between Oct. 10 to Dec. 25 can be returned through Jan. 25 of 2022.
Bear in mind that you can't return worn or used merchandise at any time of year, as well as gift cards, final-sale stuff and super-pricey items, such as handbags over $500 and other items over $1,000.
15. Use your T.J. Maxx gift card at other stores Got a T.J. Maxx gift card on your birthday? You're not just restricted to the one store.
The gift cards can be redeemed at any T.J. Maxx, Marshalls or HomeGoods store.
You can also use these cards in conjunction with other promotions or your TJX Rewards from the credit card.
16. Beware of bedding and bath towels Joanie Demer, one of the founders of The Krazy Coupon Lady blog, told ABC27 News in 2020 that customers might find better deals at other stores when it comes to sheets and towels.
She suggested going to Target or Macy's during a White Sale for cheaper prices and also said it can be difficult finding matching items in a set, like multiple of the same bath towel, for example.
"Bedding and towels are items where the prices at TJ Maxx are OK, but there are so many better places to shop," Demer said.
17. Check out other locations These aren't Apple Stores. With stock this eclectic, no two TJX locations look the same.
The product-testing site Reviewed recommends that you shop at locations in wealthier neighborhoods for more high-end, designer items. You'll probably end up paying more at these stores, but you'll have more variety to choose from.
On the other hand, if you're seeking out the cheapest steals, you might want to hunt at the stores in smaller towns.
18. Wait for the big clearance events You can always find clearance items at T.J. Maxx and Marshalls, but twice a year, these department stores go into a frenzy.
Check out the summer and winter clearance events for some big markdowns as these retailers look to sweep away the old and bring in the new.
Keep an eye out after the Fourth of July and Christmas, as there's bound to be plenty of seasonal items that have overstayed their welcome.
19. Offer feedback to win a $500 gift card At time of writing, T.J. Maxx is currently offering a Customer Satisfaction Sweepstakes. Shoppers can answer a survey to enter a raffle for the chance to win a $500 gift card.
There are 12 monthly prizes in total, and you have until Dec. 31, 2021 to submit your entries.
You can either enter by mail or, if you've made a purchase at a T.J. Maxx recently, go online and enter information on your receipt. Don't get overzealous, though — you're limited to one entry per month.
20. Peruse the pet supplies Before stopping at Petco for some essentials for your fur baby, try a T.J. Maxx or Marshalls first.
Several sources say you can purchase big ticket items for a fraction of the price at one of these discount stores, which offer a wide variety of items in their pet aisles.
Pop culture magazine PopSugar also says you might be able to bring your dog in with you to the stores — but to call the location and check in advance first.
Sponsored
Here's how to save up to $700/year off your car insurance in minutes
When was the last time you compared car insurance rates? Chances are you're seriously overpaying with your current policy.
It's true. You could be paying way less for the same coverage. All you need to do is look for it.
And if you look through an online marketplace called SmartFinancial you could be getting rates as low as $22 a month — and saving yourself more than $700 a year.
It takes one minute to get quotes from multiple insurers, so you can see all the best rates side-by-side.
So if you haven't checked car insurance rates in a while, see how much you can save with a new policy.