These 12 retailers are most vulnerable to going bankrupt over the next year, Retail Dive reports, using data from CreditRiskMonitor. Remember to take along a cash-back credit card to your next going-out-of-business sale, to save even more.
1. Neiman Marcus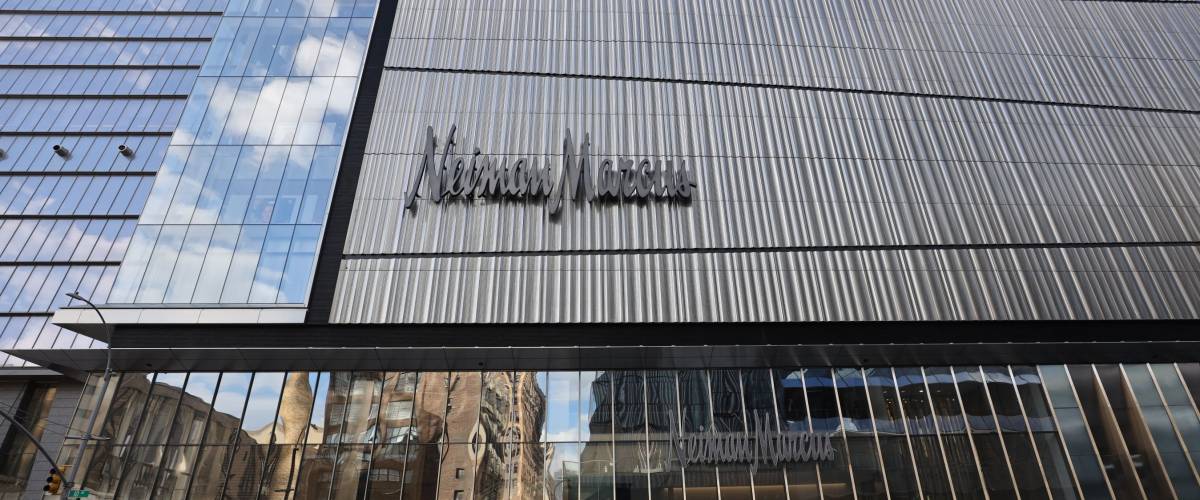 Neiman Marcus bankruptcy odds within the next year: As high as 50%
Because its luxury department stores are meccas for upscale shoppers, Neiman Marcus was initially able to fend off the threat from online retailers.
But as shopping habits continue to evolve, even among the well-to-do, Neiman's has had to invest more in e-commerce and digital technologies — and has taken on a ton debt in the process.
Though sales have been rising and the chain is celebrating the opening of its first store in New York City, red ink remains a very big problem for Neiman Marcus. A bankruptcy reorganization may be the only solution.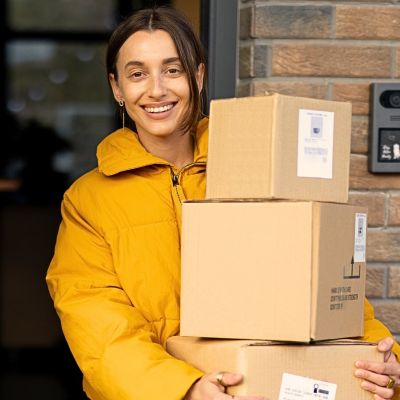 Capital One Shopping's browser add-on automatically applies coupon codes as you shop online. It's absolutely free – plus it takes only two clicks to install. Add the Capital One Shopping browser extension today and start earning discounts of up to 50% on the things you already buy.
Install for Free
2. J. Crew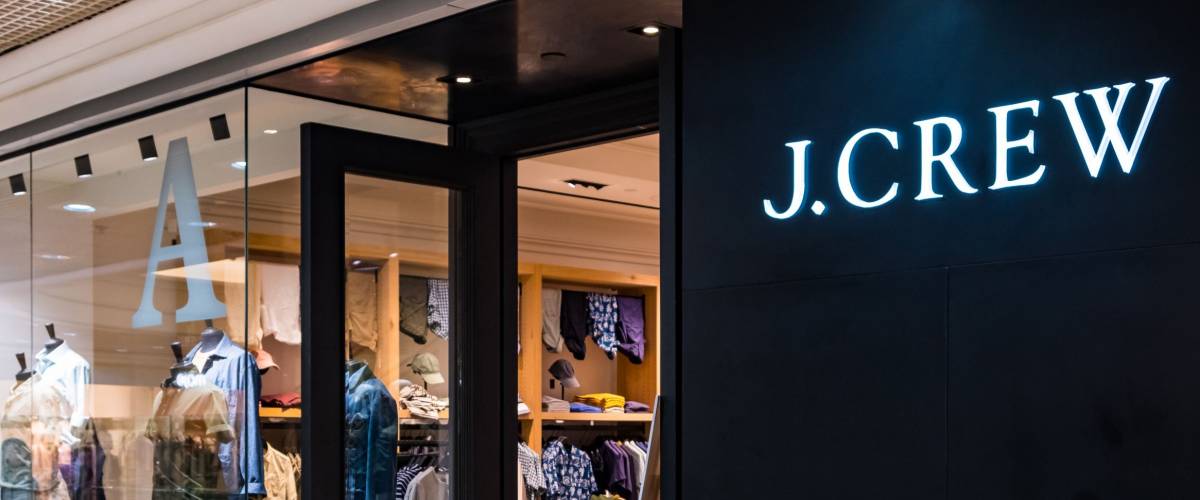 J. Crew bankruptcy odds within the next year: As high as 50%
A quarter-century ago, J. Crew was a catalog-only niche retailer selling barn jackets and rugby shirts. Starting in the late 1990s, the company rapidly expanded into brick-and-mortar stores.
Then, the brand sought to go upscale — but that approach didn't quite pan out. The chain has been posting losses for years, including a net loss of $120.1 million for 2018.
Though sales were up 6% last year at the company's stores open at least a year, J. Crew is struggling under the weight of $1.7 billion in debt — which could make bankruptcy inevitable.
3. Francesca's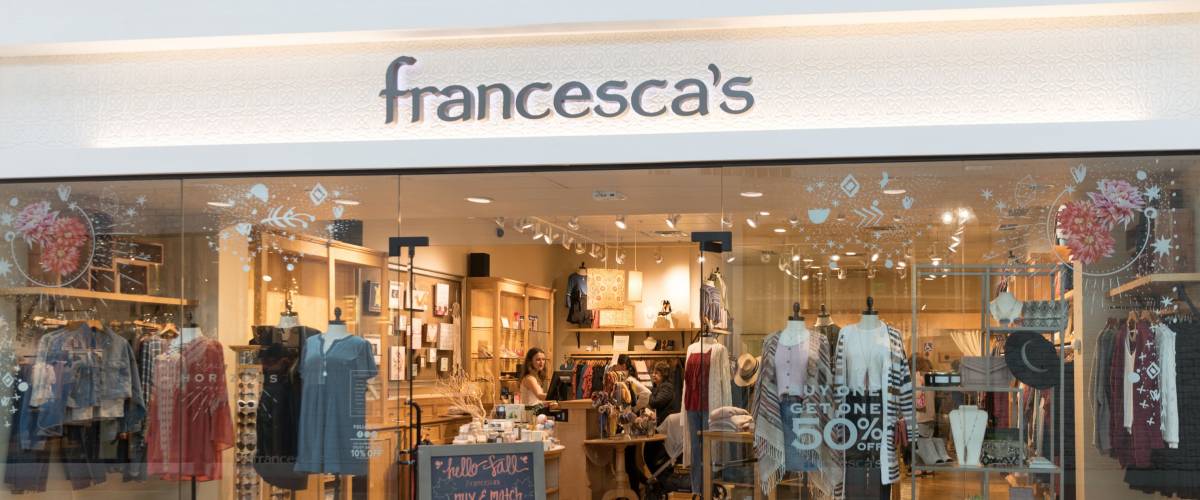 Francesca's bankruptcy odds within the next year: As high as 50%
The last year has not been pretty for the women's clothing and accessories chain Francesca's, which has been losing lots of money and customers.
Visits to the company's stores have dropped around 15% in recent months as younger shoppers have drifted away to online retailers and one-of-a-kind boutiques, the Houston Chronicle reports.
Francesca's has announced it's closing up to 40 stores in 2019, and the company has been shaking up its management and weighing its options, including whether to put itself up for sale. Bankruptcy may be another alternative.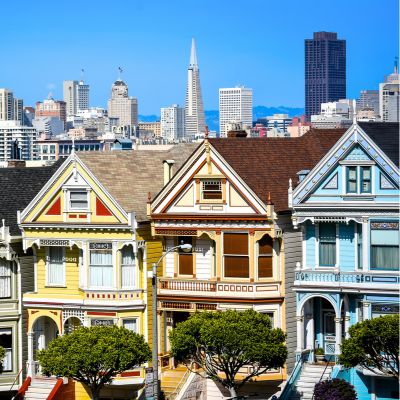 Believe it or not, you don't need millions, or even hundreds of thousands to invest in real estate. Arrived is an online platform where you can invest in shares of rental homes and vacation rentals without the headaches of being a landlord.
Learn More
4. Rite Aid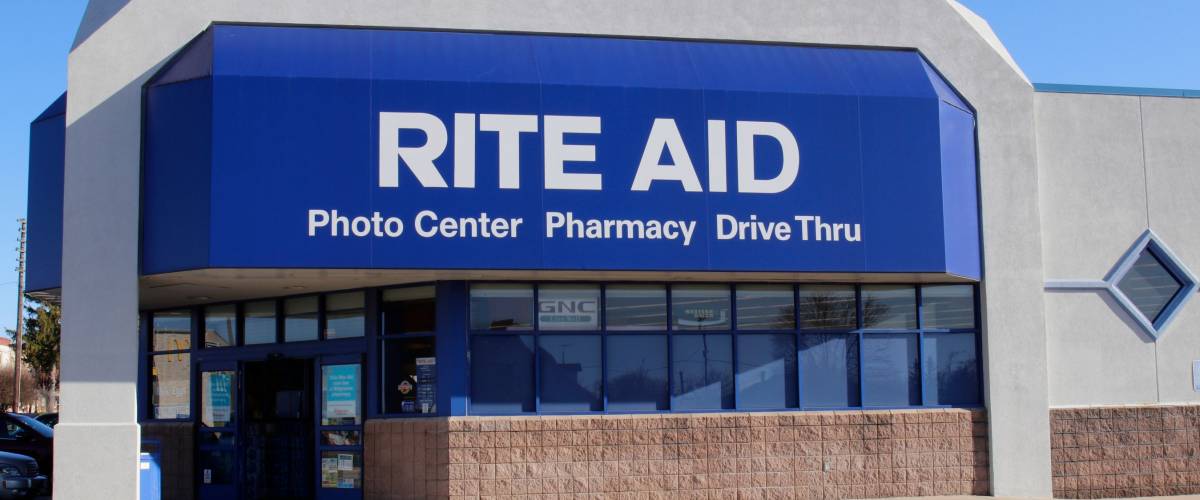 Rite Aid bankruptcy odds within the next year: As high as 50%
Rite Aid was once America's largest drugstore chain, but it's now just a shadow of what it was, after an attempt to merge with Walgreens went bust in 2017.
Though the deal failed, Walgreens did end up buying more than 2,000 Rite Aid stores — leaving behind another 2,500 drugstores in need of a prescription for survival.
Sales at Rite Aid stores have been uneven, the company recently cut 400 jobs, and Walgreens has had major second thoughts about the Rite Aid locations it took over. It's closing about 750 of them.
5. J.C. Penney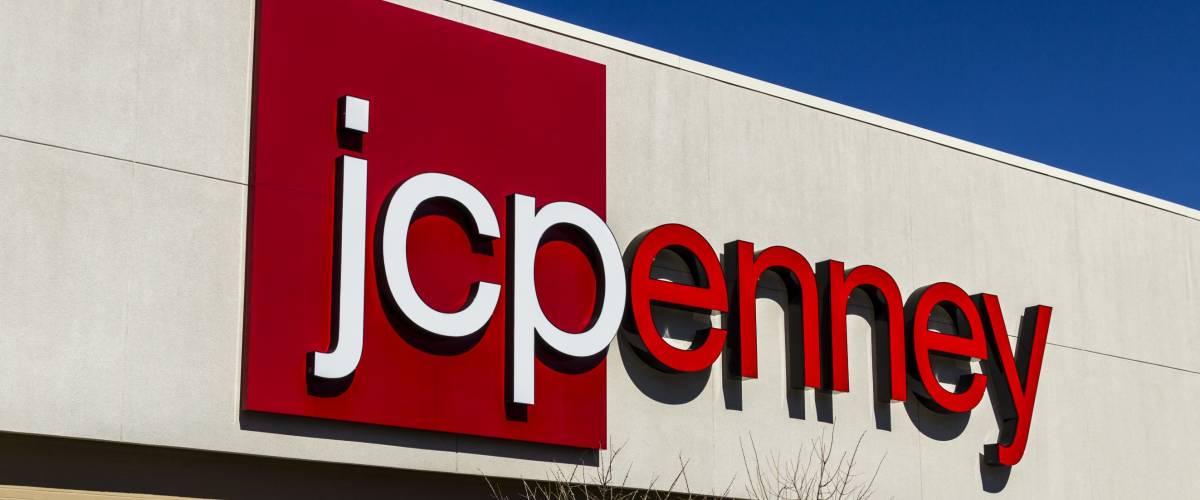 J.C. Penney bankruptcy odds within the next year: Under 10%
Shopping mall mainstay J.C. Penney is in a tough spot, in the middle of the retail road. It doesn't sell luxury items, but it also can't claim the lowest prices.
Penney famously did away with coupons a few years ago and tried an everyday-low-prices strategy, but that flopped — because savings-hungry shoppers were unhappy to lose the coupons.
Now, the department store company is being squeezed by Amazon and other online retailers, and by popular discount chains such as T.J. Maxx and Marshalls. J.C. Penney has said it will close 27 stores in 2019, but analysts are predicting dozens more will shut down.
6. Pier 1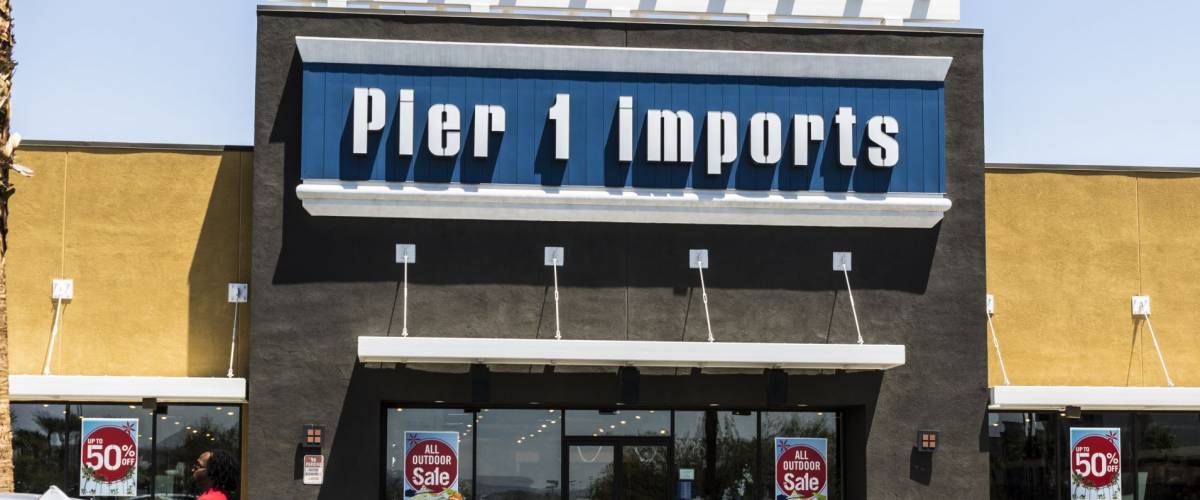 Pier 1 bankruptcy odds within the next year: Under 10%
Furnishings retailer Pier 1 will need to light some scented candles and find its Zen if it wants to stay clear of bankruptcy. A key measure of the chain's sales dropped 10.5% in the most recent quarter, continuing a downward trend.
Pier 1 has been working on reinventing itself, overhauling its prices and investing more in its online operation. But finding money for all of that has been a challenge, especially since the company is deep in debt.
To top it off, Pier 1 gets a majority of its products from China, so tariffs from the ongoing trade war haven't helped matters. The troubled company has announced a plan to close up to 145 stores.
7. Ascena Retail Group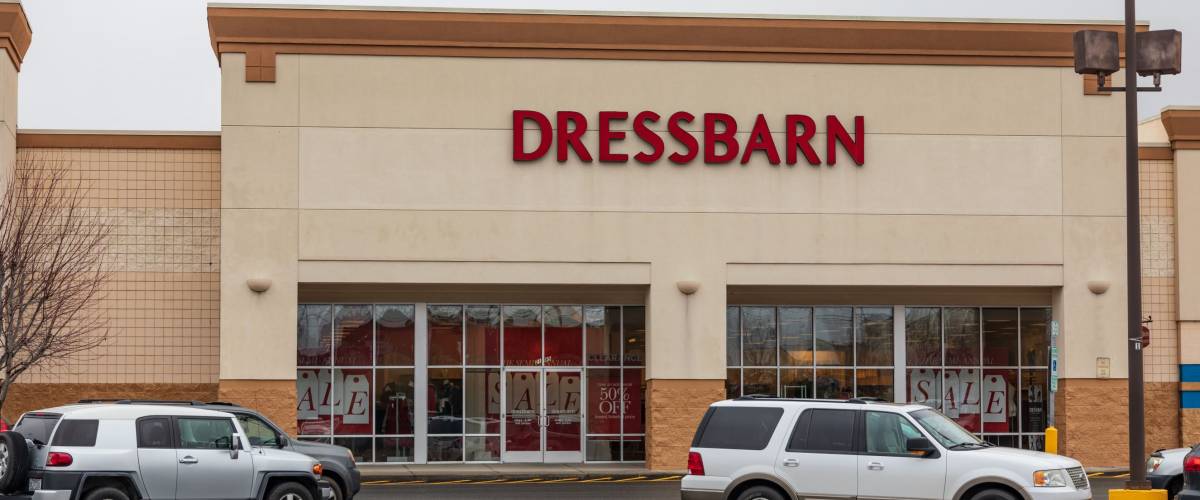 Ascena Retail Group bankruptcy odds within the next year: Under 10%
Never heard of Ascena Retail? You probably know it better by the names of its clothing stores for women and girls, including Justice, Ann Taylor, Loft, Dressbarn, Catherines and Lane Bryant.
You see them in practically every mall and strip shopping center, but the company has been hit hard by shoppers who have realized that online shopping is even closer at hand and more convenient. (Especially when you have the right credit card.)
With its sales sinking, Ascena said in June 2017 that it would close as many as 667 stores within two years. It's on track to shutter 200 or so during the first half of 2019.
8. Destination Maternity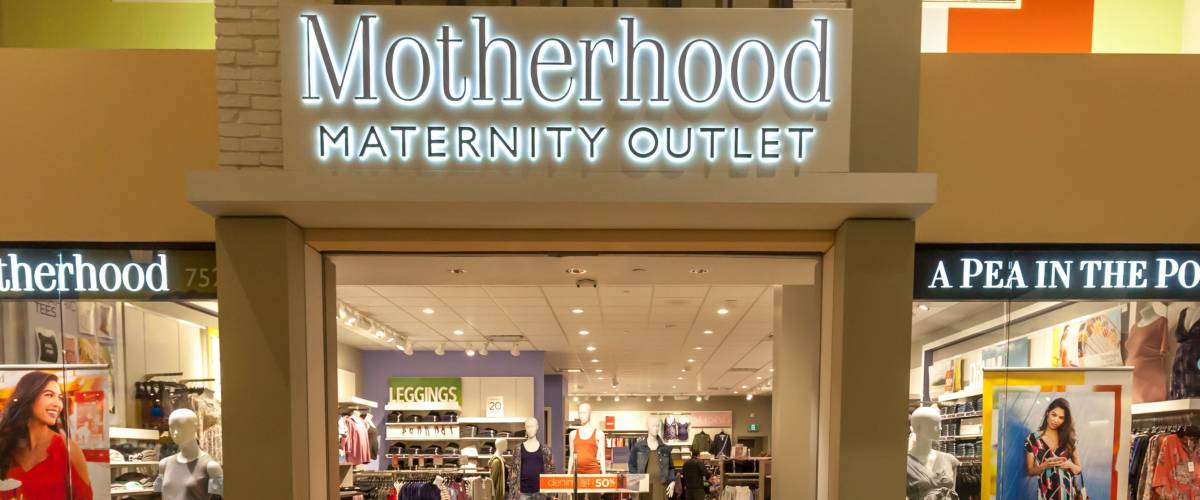 Destination Maternity bankruptcy odds within the next year: Under 10%
Destination Maternity is the company behind the Motherhood and Pea in the Pod stores you find standing alone or as departments within Macy's and Buy Buy Baby stores.
Destination calls itself "the world's largest designer and retailer of maternity apparel." But it has been losing money while straining to find the right strategy to appeal to millennial moms who grew up with the internet.
The company is taking (baby?) steps to improve its online store, such as by shortening the shipping times. That hasn't stopped sales from going downhill, and the company is closing stores.
9. Tailored Brands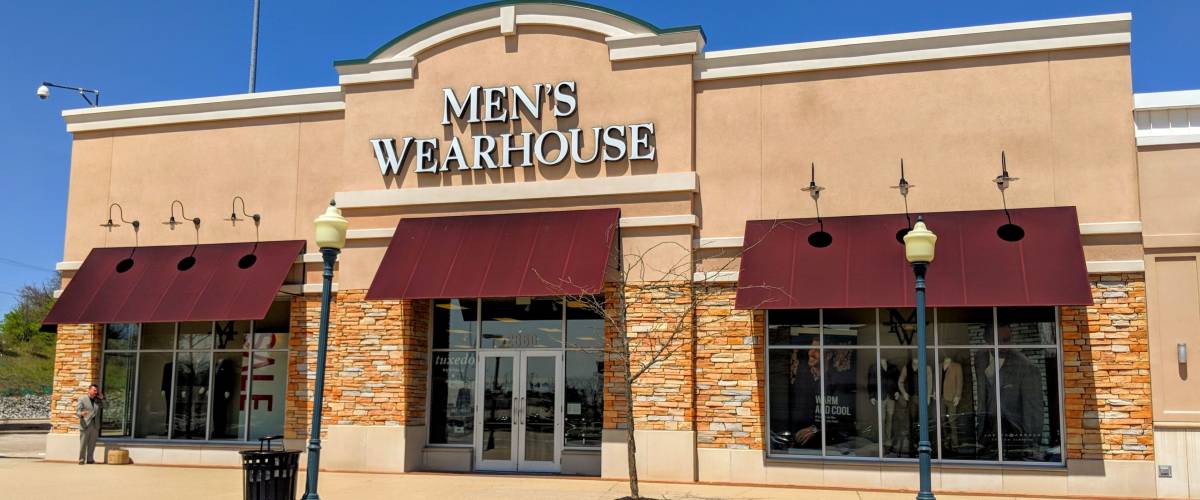 Tailored Brands bankruptcy odds within the next year: Under 10%
As more professional men go tieless and wear polo shirts and jeans to work, Men's Wearhouse, Jos. A. Bank, Joseph Abboud and the other chains that are part of Tailored Brands are in something of an identity crisis.
The storied Wall Street firm Goldman Sachs recently announced that suits and ties are now optional for its employees. Amid that kind of sea change, sales at Tailored Brands dropped 10.7% in the company's latest quarter.
"We have just not kept pace with an evolving customer," the retailer's executive chairman, Dinesh Lathi, told analysts in a recent conference call.
10. Stein Mart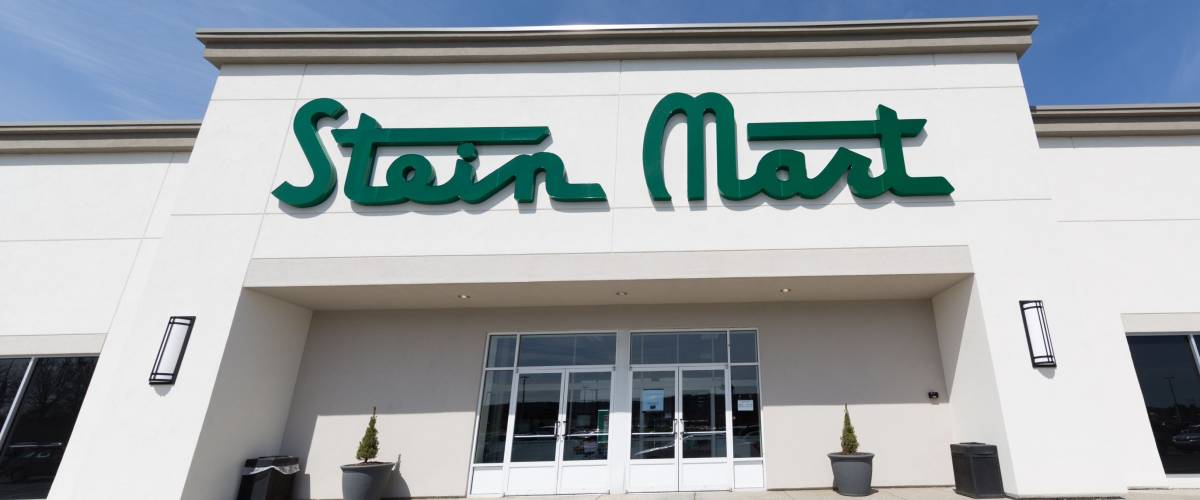 Stein Mart bankruptcy odds within the next year: Under 10%
Discount department store chain Stein Mart said early last year that it would "explore all opportunities" to lift its sad sales numbers — but today, they remain dreary.
The company had a disappointing 2018 holiday sales season and recently reported that its quarterly and annual sales have been sliding.
But Stein Mart is trying to meet more of its shoppers where they live: online. It has been putting virtually every item found in its stores onto its website, and executive say those efforts are paying off.
11. Overstock.com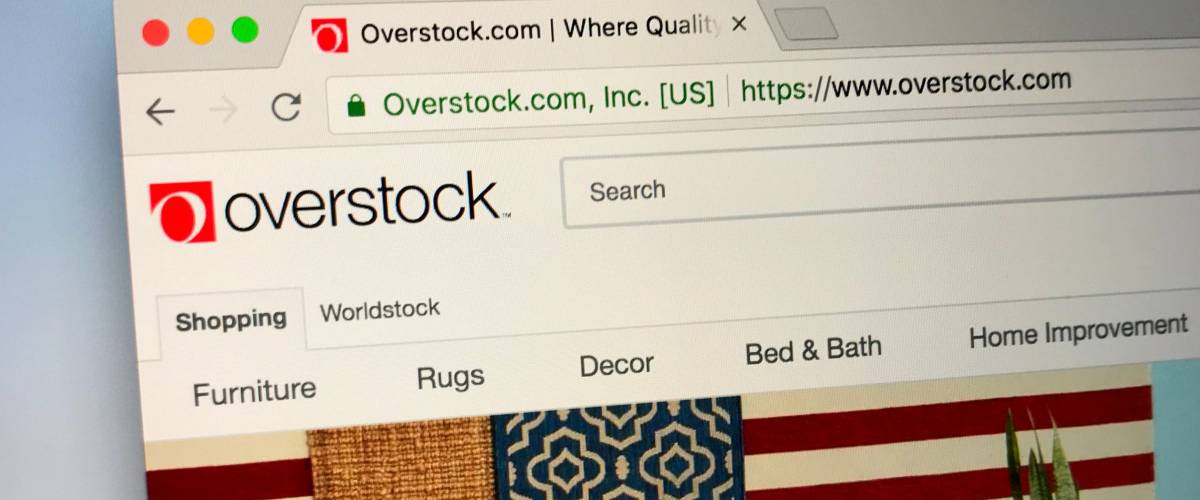 Overstock.com bankruptcy odds within the next year: Under 10%
Yes, even an e-commerce retailer can wind up on the endangered list. Are you surprised?
The discount site that once invited customers to "discover the secret of the Big O" has been trying to sell its online shopping operation so it can transform itself into a blockchain company. But so far Overstock hasn't found a buyer.
While the search continues, sales are faltering and debt is mounting. The company reported a net loss of $42.3 million from its most recent quarter.
12. Camping World Holdings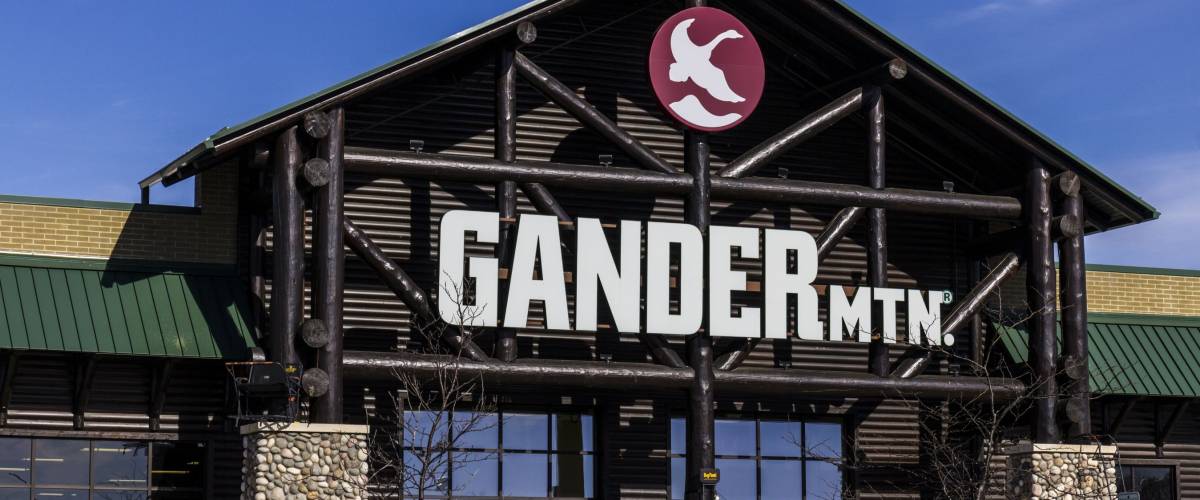 Camping World Holdings bankruptcy odds within the next year: Under 10%
Fans of the CNBC reality show The Profit should be familiar with Camping World because it's led by the show's investor/star Marcus Lemonis. It's how he started building his business empire.
Retail Dive says Camping World could find itself teetering toward bankruptcy after "an interesting couple of years" of gobbling up other outdoorsy businesses, including the Gander Mountain chain, recently renamed Gander Outdoors.
Though sales were up for the Camping World company in the most recent quarter, it posted a net loss of $71.5 million. And, there's a potentially poisonous snake in the camping tent: more than $1 billion in long-term debt.
Sponsored
Kiss Your Credit Card Debt Goodbye
Millions of Americans are struggling to crawl out of debt in the face of record-high interest rates. A personal loan offers lower interest rates and fixed payments, making it a smart choice to consolidate high-interest credit card debt. It helps save money, simplifies payments, and accelerates debt payoff. Credible is a free online service that shows you the best lending options to pay off your credit card debt fast — and save a ton in interest.