How do the costs compare to alcoholic drinks?
NA beverages aren't taxed like their alcoholic counterparts — for example, beer generally comes with an excise tax of $18 per barrel — but that doesn't necessarily mean they'll retail for less or cost less to make.
According to Nielsen IQ research, the average unit price of a NA wine comes to $6.84, compared to $11.01 for its alcoholic counterpart. However, NA beer is priced at $9.48, costlier than $8.01 for an alcoholic beer, and NA spirits are significantly more expensive, at $27.27, than alcoholic spirits at $12.26 per unit.
Chris Furnari, who leads communications for NA craft beer company Athletic, says the technology is improving. Athletic develops its NA beer without removing the alcohol — which is how most NA beers are made — and ferments its product to be less than 0.5% alcohol. This involves 10 to 12 changes to the traditional brewing process.
Crafting mocktails can also sometimes involve pricier ingredients, like botanicals and spirit alternatives.
Marshall notes these ingredients have become a lot easier to source over time — but there are additional challenges that come with emulating the flavor of a well-beloved cocktail, like a Margherita or an Old Fashioned, without actually using any alcohol.
That said, he adds Sans Bar's mocktails are pretty affordable, averaging at around $6.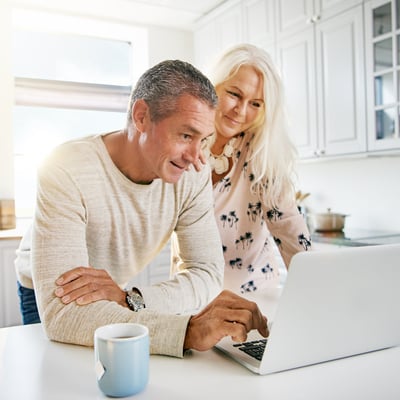 Are you confident in your retirement savings? Get advice on your investment portfolio from a certified professional through Datalign. It only takes 3 minutes to connect with an advisor who puts you first.
Get Started
But drinking alcohol can come with an additional price tag
The most recent national data indicates that excessive drinking cost the U.S. $249 billion in 2010.
Another study from the Minnesota Department of Health reports excessive drinking cost Minnesotans $7.85 billion in 2019, through consequences like lost productivity at work and health care costs. This meant $1,383 in costs per Minnesota resident.
Alcohol abuse can open up doors to other financial problems as well, according to the American Addiction Centers. When your inhibitions are lowered, you're more prone to impulse buys — whether that's buying yourself another drink or making an unnecessary expensive purchase.
This could mean contending with more credit card debt as well. You're not only spending more money, but your lower income (due to lost work productivity) also may not cover those charges and you could forget to even make your monthly payments on time.
And lastly, if your alcohol abuse gets entirely out of hand, there's the cost of rehab treatment — which can range between $15,000 to $27,000.
Are non-alcoholic drinks too pricey for the average consumer?
Maria Pearman, a certified public accountant and expert in the alcoholic beverage industry, says the cost of NA drinks really revolves around the perception of product value.
"The consumer sees it as an alternative product, not an inferior good," Pearman says, comparing the zero-alcohol offering to Coca-Cola's Diet Coke, which typically costs the same as regular coke.
"And furthermore, the prime demographic is not necessarily seeking a deal."
She says the majority of consumers lie within the 35 to 54-year-old demographic — who are in their prime working years and have disposable income to spare.
Furnari says beer has been "pretty recession-proof" as people drink when times are good and bad — and it's more accessible and affordable compared to other alcoholic beverages.
Marshall adds that people are willing to "vote with their dollars" and show that there's demand. The quality of non-alcoholic drinks is improving as well.
"I can tell a very interesting story behind it. I can talk about wine that comes from a certain region in Italy, and I can start to really educate people," he explains. "NA can have the same lore and history and legacy that alcohol does."
Sponsored
Jump-start your retirement plan with personalized advice
Are your retirement savings on track? Get personalized advice from a financial advisor that understands your needs.
Datalign matches you with vetted registered advisors that can help you improve your investment portfolio and grow your retirement savings safely. In minutes, you can connect with a local or remote advisor and get a free initial consultation.
Get matched with a financial advisor today at Datalign and get on the path to financial success.