1. Scope out the newest products While many grocery chains sell products under their own store brand, like Costco's Kirkland Signature, Trader Joe's goes deep. Marketing director Tara Miller revealed on the company's podcast that about 80% of its stock bears the TJ's name — masking the real companies that make those products.
The company is constantly coming out with new creations and proudly shares the details online.
With a little research ahead of time, you can scoop up the newest food trends on your next shopping trip. Where else will you find organic uncured turkey jerky?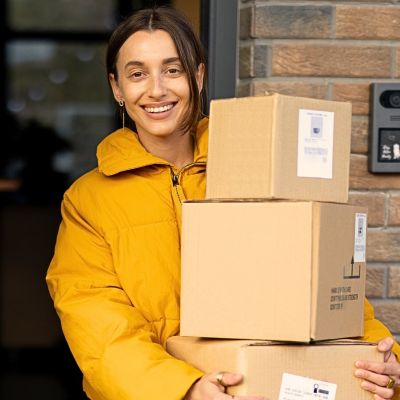 Capital One Shopping's browser add-on automatically applies coupon codes as you shop online. It's absolutely free – plus it takes only two clicks to install. Add the Capital One Shopping browser extension today and start earning discounts of up to 50% on the things you already buy.
Install for Free
2. Make liberal use of the return policy Trader Joe's is famous for its no questions asked return policy. You might have noticed a sign gracing your local store, such as: "We tried it. We liked it! If you don't, bring it back for a full refund."
For a grocer that's constantly rolling out new products and taste combinations, a lenient refund policy ensures customers won't hesitate to pick up that new snack. Customers have even got half-eaten sandwiches refunded.
There was a notable exception, though. Because of COVID-19, the company altered its popular policy in March, telling customers it wouldn't accept returns of "overbought" products. It's unclear whether the change is still in place, but you may have trouble returning the 10 bags of rice you've been hoarding since spring.
3. Listen to the TJ podcast With so many great podcasts covering politics, culture, sports and crime, you'd be forgiven for forgetting to tune into a grocery store's production.
But for some of the best shopping tips around, it's worth your time to download the podcast and get info directly from the retailer.
The hosts cover new products, interesting recipes, stories from the secretive tasting panel as well as news and policy changes during the COVID-19 pandemic.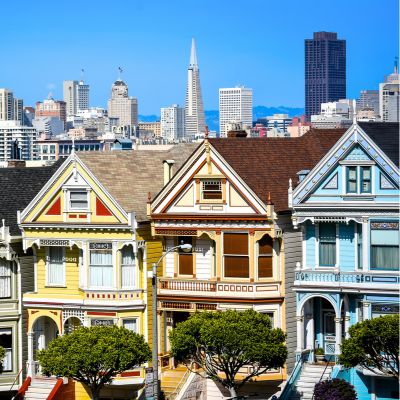 Believe it or not, you don't need millions, or even hundreds of thousands to invest in real estate. Arrived is an online platform where you can invest in shares of rental homes and vacation rentals without the headaches of being a landlord.
Learn More
4. Find out when your favs will disappear There's a downside to TJ's constant parade of new products. One rule shoppers learn the hard way: If you love a Trader Joe's item, stock up.
As quickly as products come, they may go, making room for the next seasoned popcorn or chopped salad.
You can follow this helpful instagram account to find out when products are set to be discontinued. The page is updated frequently so you can make one final run before your favorites vanish.
5. Don't shop on a Sunday If you're hoping to get your groceries done on the weekend, be prepared for crowded stores and long lineups. TJ's is popular, after all.
And during the pandemic, finding off-peak times to shop might be your No. 1 priority.
On Reddit, one Trader Joe's manager shared his advice, saying Tuesdays and Wednesdays in the early morning is the best time to visit. The manager added that early birds also get the best produce and that some products will even sell out by the time 4 p.m. rolls around.
6. Sample just about anything Even TJ's famously lenient return policy pales in comparison to its try before you buy policy. In addition to the sample station at the back of the store, you can try almost anything at Trader Joe's, within reason.
They won't cook raw food or bake a cake for you, but snack items, produce, cheese and tea are all available for a taste test. Just ask an employee to open up a package for you.
Unfortunately, the pandemic has forced TJ's to hit pause on its free-for-all sampling policy. If you haven't taken advantage yet, you may need to be patient until the day we can all indulge again.
7. Don't discard the Fearless Flyer It's easy to ignore all the flyers that get crammed into your mailbox on a weekly basis. But Trader Joe's is actually worth seeking out.
Its Fearless Flyer aims to be part newsletter, part product catalog and part vintage comic book. In addition to interesting stories about TJ's snacks, the flyer offers a shopping list of new products you might want to hunt down.
The Fearless Flyer is available in store, online or by mail.
8. Try your hand at a contest Enterprising shoppers can find extra opportunities to save money at Trader Joe's.
Don't overlook the chain's year-round contests, where you can help name new products or show off your Trader Joe's recipes — in exchange for an enticing gift card, of course.
One summertime contest challenged customers to create an ice cream sandwich using five or fewer store products. The winning amateur pastry chef was awarded a $200 Trader Joe's gift card.
9. BYOB (Bring Your Own Bag) and win Hopefully you're already in the habit of bringing a reusable shopping bag on your grocery runs. If not, be aware that TJ's offers a tidy reward to encourage you to be more environmentally friendly.
When you bring your own bag and spend more than $25 on groceries, you can fill out a raffle ticket and enter to win a weekly Trader Joe's gift card or box of products.
Like all good draws, the chances to win are slim,but the BYOB contest does pay out.
10. Pick up a few flowers, just because Just inside the front door, you'll be greeted by Trader Joe's selection of fresh flower bouquets and potted plants. Even if it's not a special occasion, you might be tempted to pick up a few.
Trader Joe's has a reputation for some of the most affordable flowers out there. A cooking site called The Kitchn compared prices at Costco, Aldi, Kroger and Whole Foods; TJ's easily beat the competition at only $6.99 for a dozen roses.
In fact, Redditor iowannagetoutofhere suggests finding out when your TJ's shipments come in, as deal-savvy florists can swoop in and wipe out the section during peak wedding and event season.
11. Get a fair price on greeting cards Just like its abundance of inexpensive flowers, Trader Joe's greeting cards are an unexpected treasure. Your local TJ's should have a display rack — usually near the flowers — loaded with colorful cards for every occasion.
The retailer works with a small greeting card producer that has its own collection of artists. That means you'll find unique designs you can't get anywhere else.
The best part? At just 99 cents, the price is hard to beat. The average greeting card elsewhere costs between $2 and $4.
12. Try not to drive there Trader Joe's parking lots are legendary, but not because they're so spacious and easy to use. Inspiring a whole category of jokes on their own, TJ's lots are known to be small and hectic, with narrow parking spaces.
The size isn't an oversight. Trader Joe's keeps its stores small, too, likely to save on overhead costs.
You might want to reconsider taking your car there, if possible. Make life easier by biking, taking public transit or using a ride-hailing service.
13. Let your kids play scavenger hunt Adults love hunting for deals and new products at Trader Joe's, but there's a more fanciful hunt available for children, too.
For years now, the retailer has run a game where kids can search for a toy animal hidden somewhere in the store while you're focused on your shopping list.
While it's not advertised, and not every location participates, if a child does find the toy (often a lobster or other aquatic animal), they get a small prize.
14. Bring manufacturer's coupons Trader Joe's doesn't offer discounts or coupons of its own, saying on its website that it's focused instead on "providing the best everyday values, every day."
That's a downer for serious couponers. But while TJ's doesn't do discounts on its private label products, it will accept manufacturer's coupons on the minority of name-brand products it carries.
So go back to clipping and find ways to make your grocery bill even smaller.
Sponsored
Kiss Your Credit Card Debt Goodbye
Millions of Americans are struggling to crawl out of debt in the face of record-high interest rates. A personal loan offers lower interest rates and fixed payments, making it a smart choice to consolidate high-interest credit card debt. It helps save money, simplifies payments, and accelerates debt payoff. Credible is a free online service that shows you the best lending options to pay off your credit card debt fast — and save a ton in interest.