Here are our picks for the worst arenas in the National Hockey League, taking into account age, amenities, fan atmosphere, online reviews and ESPN's Sports Misery Index. We count them down to No. 1, the rink with the most penalties.
16. TD Garden: Boston Bruins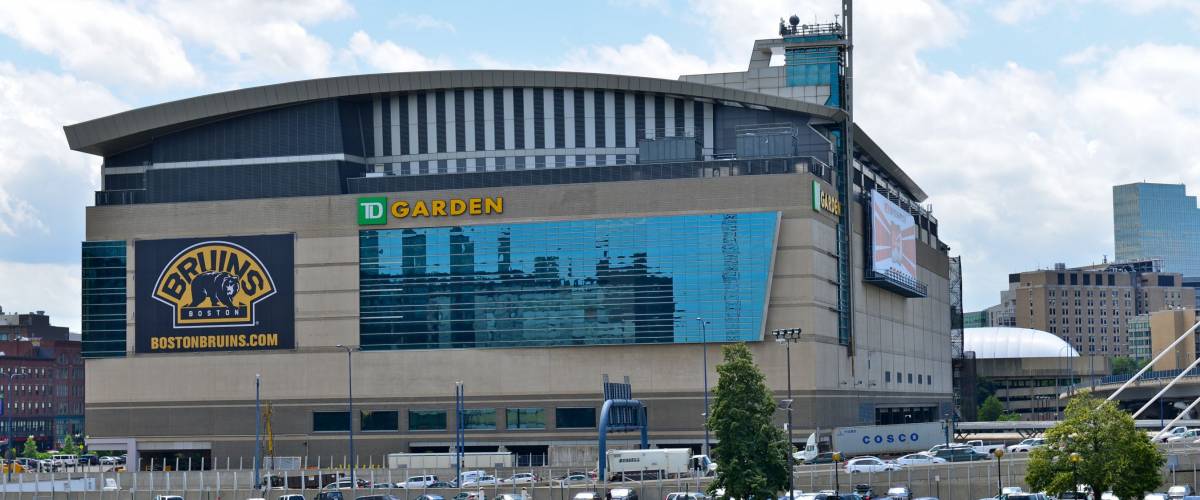 It's hard to follow greatness, and that's the issue plaguing TD Garden.
The arena that replaced the legendary Boston Garden does a good job as home to both the NHL Bruins and the NBA Celtics, but it's considered just average by most.
"TD doesn't really live up to the pedigree of Boston sports," says one fan on Yelp. "It's the same generic arena you can find in Anytown, USA."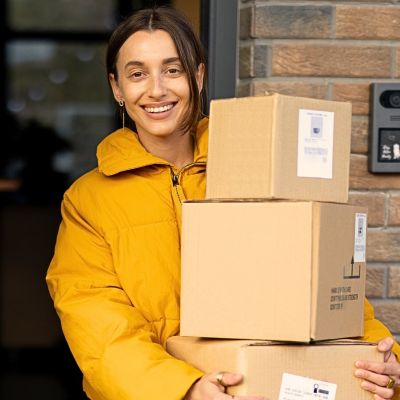 Capital One Shopping's browser add-on automatically applies coupon codes as you shop online. It's absolutely free – plus it takes only two clicks to install. Add the Capital One Shopping browser extension today and start earning discounts of up to 50% on the things you already buy.
Install for Free
15. Nationwide Arena: Columbus Blue Jackets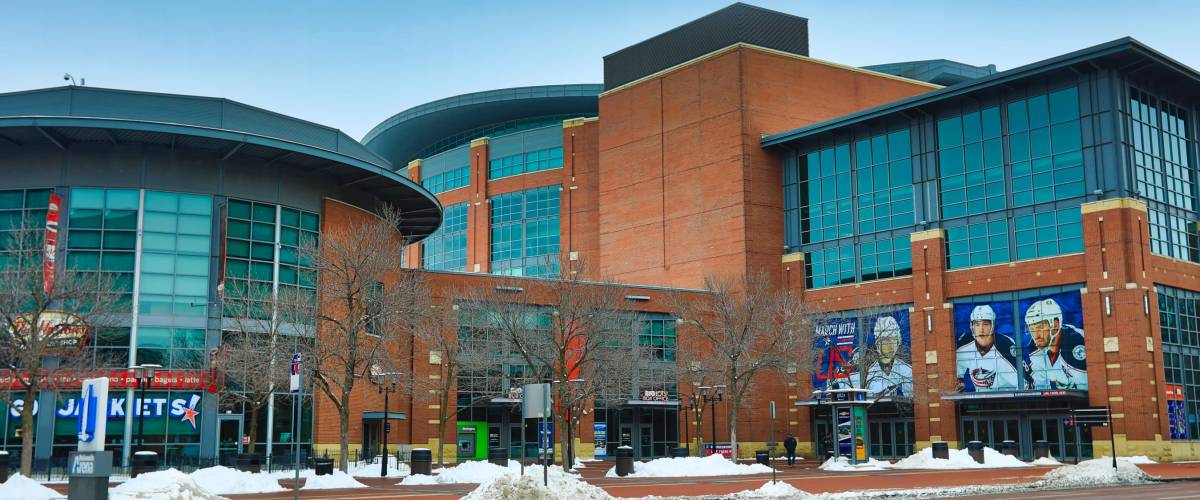 Nationwide Arena was built in 2000 to house the expansion Blue Jackets and is modest in all regards, though it's known to be rocking when the Jackets are playing well.
The place has a cool, unique feature — a cannon that's fired before each game and then every time Columbus scores — which is a key reason why Nationwide is no worse than 15th. The goal celebration is one of the best in the league.
But some Yelpers complain about pricey concessions. "You can expect to shell out plenty of cash for pizza, nachos, pretzels and drinks," says one.
14. Wells Fargo Center: Philadelphia Flyers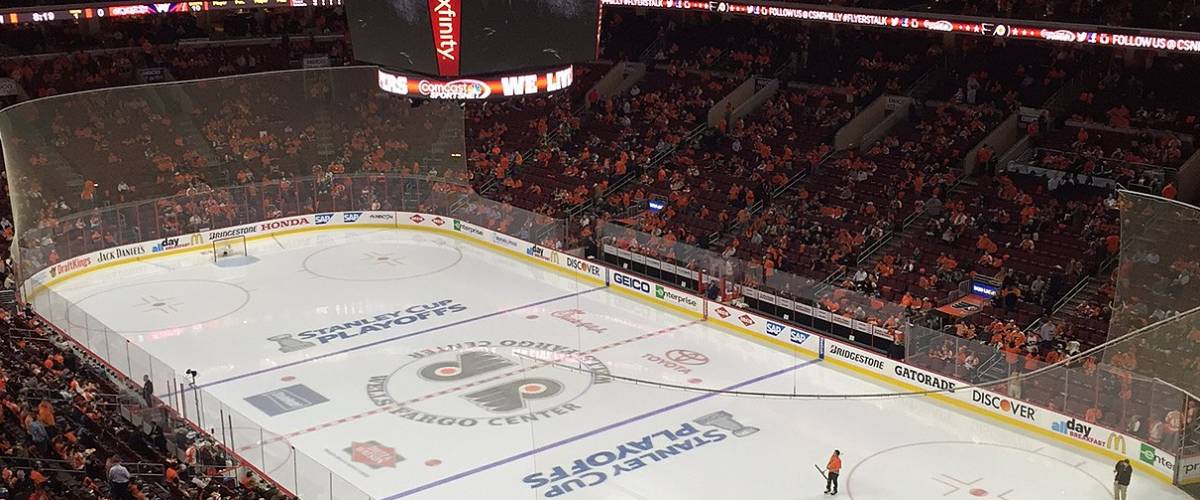 The home of Gritty the meme-friendly mascot, not to mention the Flyers, Wells Fargo has been a bit of a sad place the last few years.
While the cross-state rival Pittsburgh Penguins keep winning Stanley Cups, Flyers fans are stuck reminiscing about the Broad Street Bully days of the 1970s (when the team won the Cup twice) and cheering on a struggling squad that has occasionally limped into the playoffs.
The arena is nearly 25 years old and has a hard time providing food, amenities and a guest experience at the same levels as more modern arenas.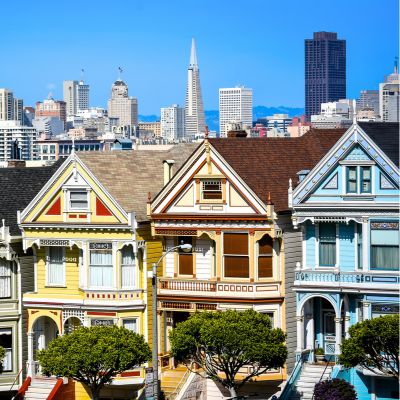 Believe it or not, you don't need millions, or even hundreds of thousands to invest in real estate. Arrived is an online platform where you can invest in shares of rental homes and vacation rentals without the headaches of being a landlord.
Learn More
13. Honda Center: Anaheim Ducks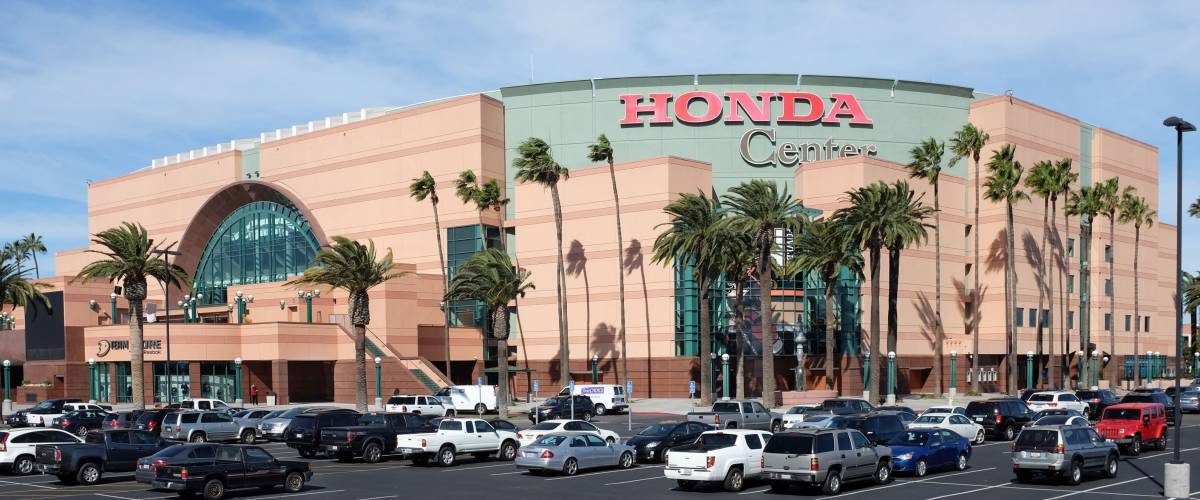 The Ducks' home since 1993, the Honda Center was once a shining example of state-of-the-art arena construction, but it now has difficulty offering the modern touches fans expect.
Though the arena has marble floors around the concourse and palm trees lining the walk up to the rink, it still lacks that special atmosphere.
One fan on Yelp calls Honda Center "sterile," another says there's a "cozy yet dated feel to the building."
12. Prudential Center: New Jersey Devils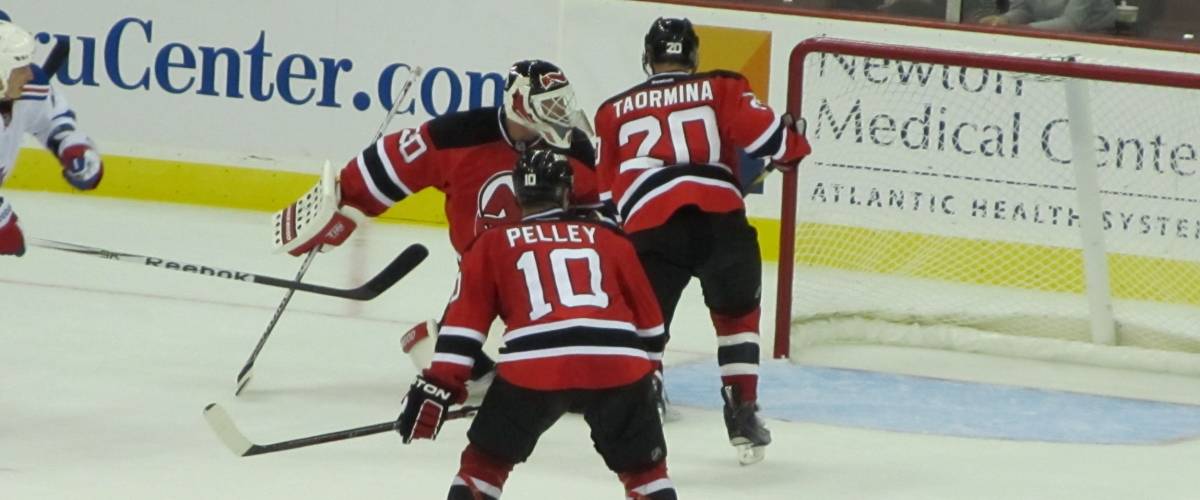 The Prudential Center is a beautiful building on the outside, but the inside falls short of what you'd expect from a gleaming arena located 15 miles from midtown Manhattan.
"This place has nothing on the iconic Madison Square Garden," writes one Yelper. "But it's a good venue for north Jersey."
Other Devils fans say the location in downtown Newark is less than idea, despite reports that the area is making a comeback.
11. KeyBank Center: Buffalo Sabres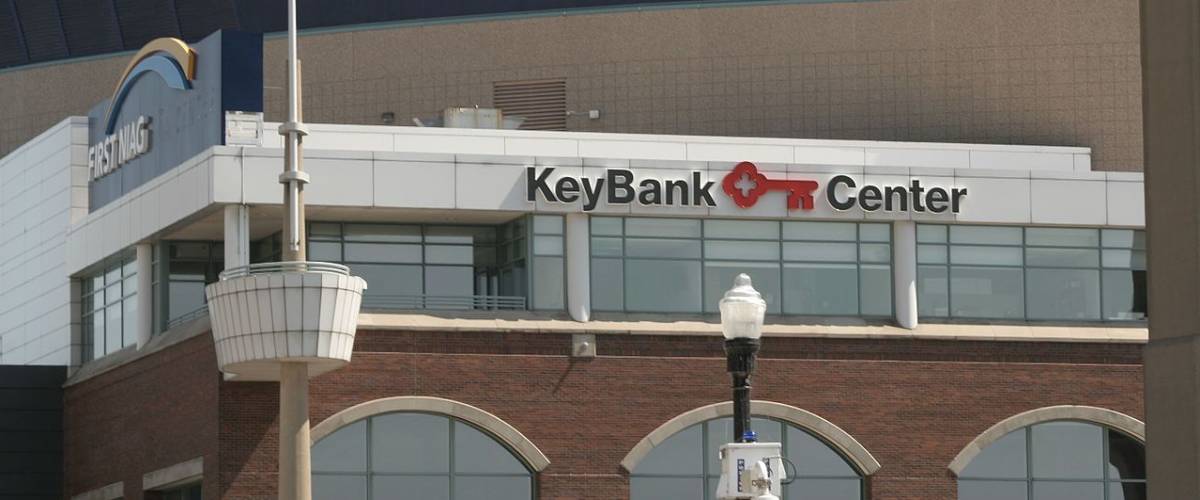 KeyBank Center has been home to the Sabres since 1996 and has a gorgeous exterior. But the interior looks like just another cookie-cutter arena where you could watch a game in any market.
My own experience at KeyBank was of a half-empty rink on a Saturday night, a lack of food options and other amenities in and around the arena, and a mediocre game atmosphere.
Others agree that KeyBank Center has shortcomings. "Food and beer selections are sub-optimal compared to many other arenas around the league," says one Yelp reviewer. "Parking options are solid, but getting out of them after a game can be a challenge."
10. Enterprise Center: St. Louis Blues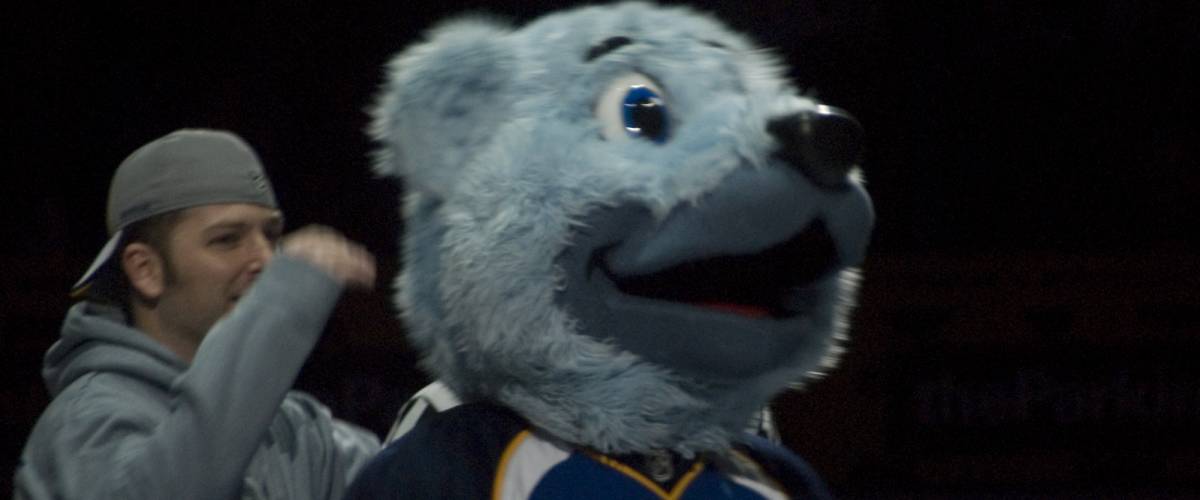 The Blues have called Enterprise Center home since 1994, and the arena needs a bit of an upgrade.
Besides the NHL games, it also hosts NCAA basketball and hockey, concerts and professional wrestling, making it one of the busiest arenas in North America — and making it tough to shut the place down during the offseason to make upgrades.
So, fans are stuck cheering on the Blues in a place with an old-school feel, and without the new rink amenities that most have come to accept as normal, like enough washrooms on the concourse.
9. Pepsi Center: Colorado Avalanche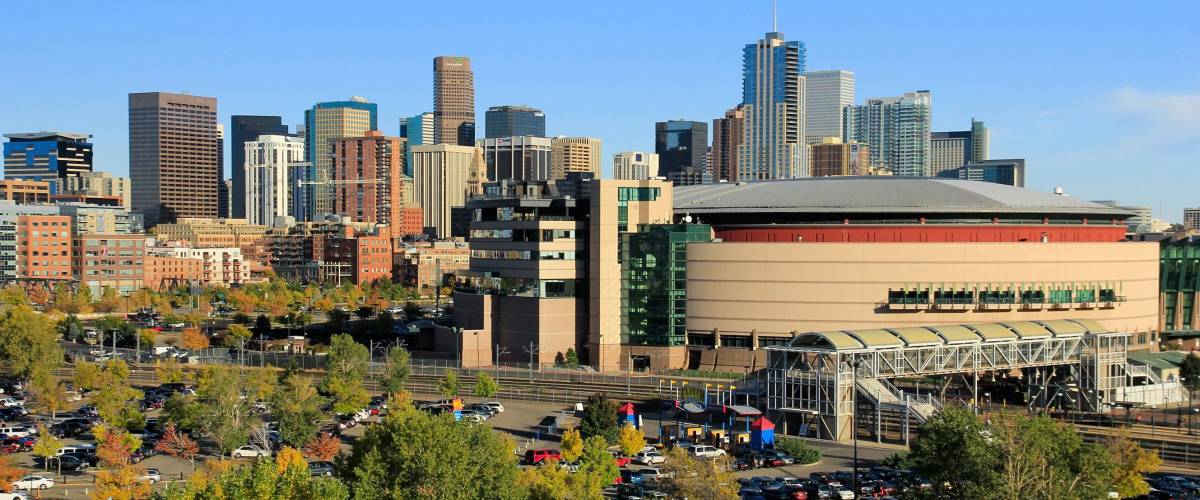 The Pepsi Center has one huge advantage over its predecessor, the old McNichols Sports Arena: It has the now-standard Jumbotron over center ice.
But that's about the only improvement.
The Pepsi Center is yet another run-of-the-mill, nondescript arena in the NHL. While some fans on Yelp describe the place as "impressive," others say it's merely "pretty decent" or "pretty good."
8. American Airlines Center: Dallas Stars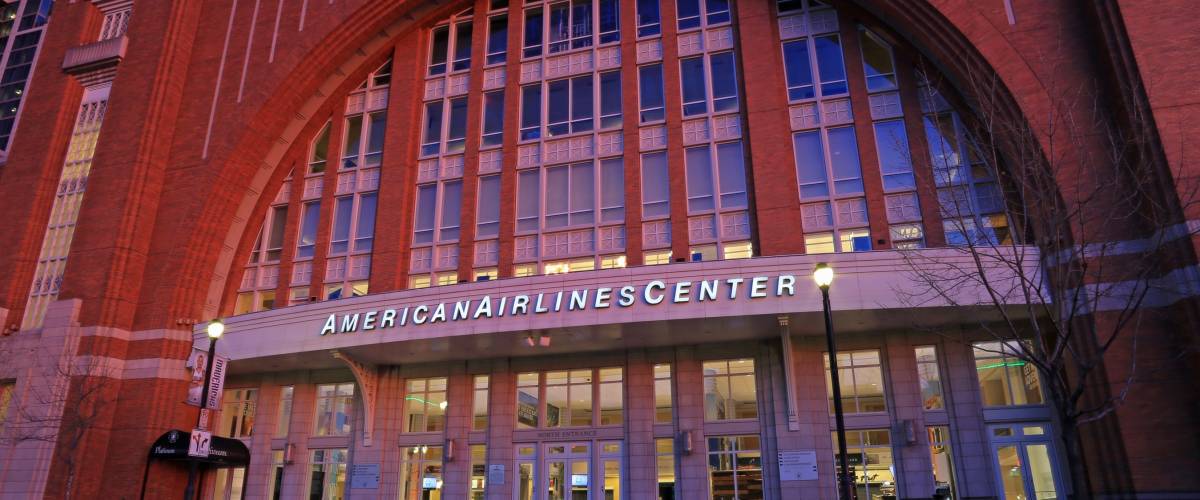 American Airlines Center is a bland multipurpose arena that's home to both the Stars and the NBA Mavericks.
While it doesn't lack for anything, it doesn't excel at anything either. It merely does its job.
"It's hard to believe this old gal is starting to age," one Yelper says about the arena, which opened in 2001. "I expect she will be around for awhile, but, remember, this is Dallas and she's getting rough around the edges!"
7. Gila River Arena: Arizona Coyotes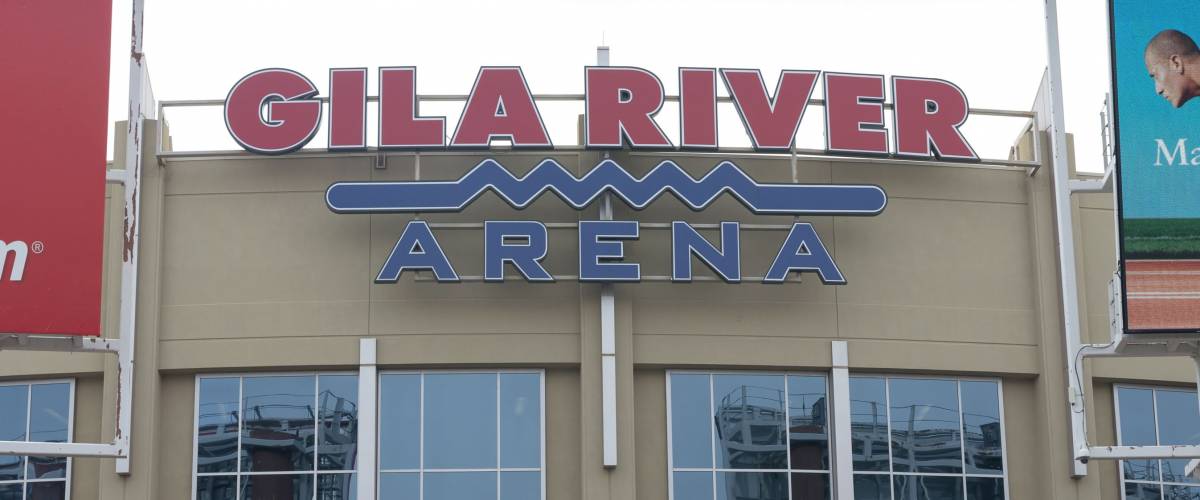 It sometimes feels that you could throw a rock at a Coyotes game and wouldn't hit a single person. The team has struggled with attendance issues for years, and part of the reason is the rink and its location.
The Yotes' lack fan atmosphere in their current home because the place is so ridiculously remote. Gila River Arena is in suburban Glendale — about 15 miles from the heart of Phoenix.
"It is faaaaar from downtown," one fan complains on Yelp. The Coyotes have announced they're staying put in Glendale for at least one more season.
6. Canadian Tire Centre: Ottawa Senators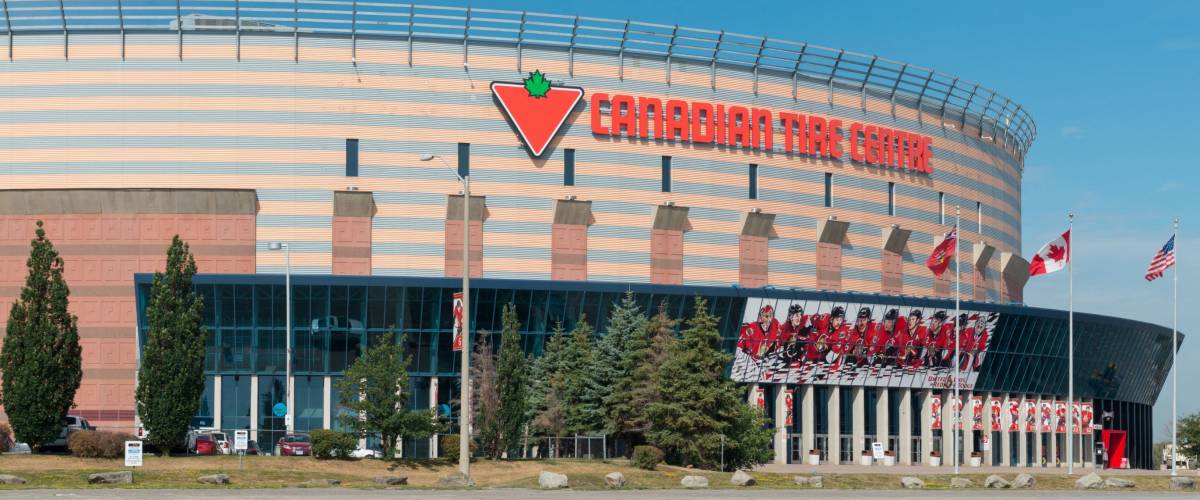 If you love driving 45 minutes from the center of town, taking a long walk from a parking lot and then arriving at a lackluster arena, then Canadian Tire Centre is your ideal rink!
The arena is mediocre in all regards, and the Senators are among the few Canadian teams that struggle to fill their seats on a nightly basis. Owner Eugene Melnyk even tarped off part of the upper bowl to reduce capacity.
For Ottawa fans, a new arena downtown cannot come soon enough, though that plan is currently up in the air.
5. PNC Arena: Carolina Hurricanes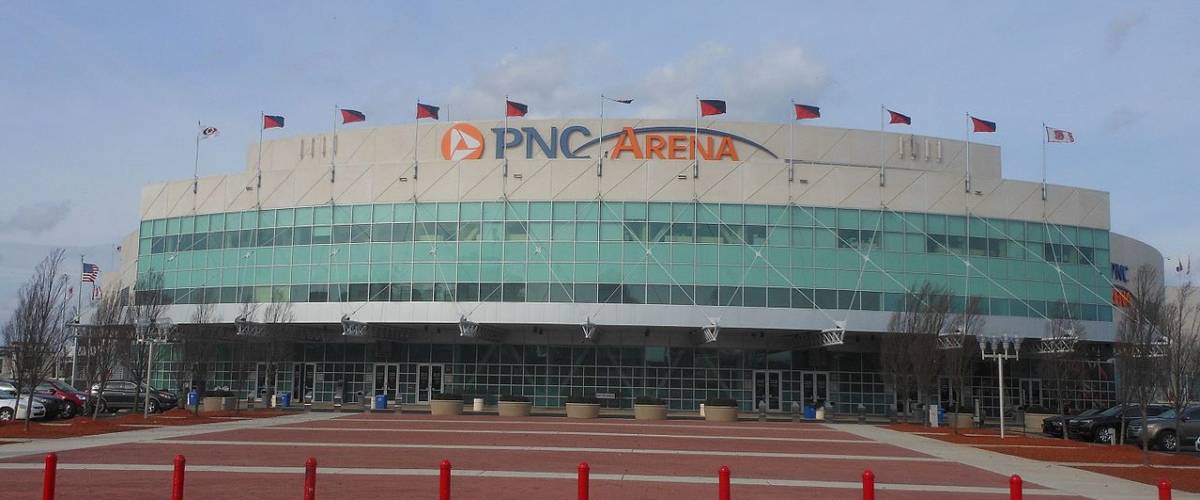 The home of the Hurricanes has one of the best winning traditions in the league. It has been the site of many victories, including a Stanley Cup win, but it strains to attract fans or generate much of an atmosphere.
At their mediocre rink — in the middle of a suburban nowhere on the outskirts of Raleigh, North Carolina — the Canes draw fewer than 14,000 fans per game, one of the lowest average attendance figures in the NHL.
"Sure, when it was built, the trend was to build things away from downtowns, but now the trend is to put everything downtown since it has a greater economic impact," notes one Yelper, who gives PNC Arena just three stars out of a possible five.
4. Scotiabank Saddledome: Calgary Flames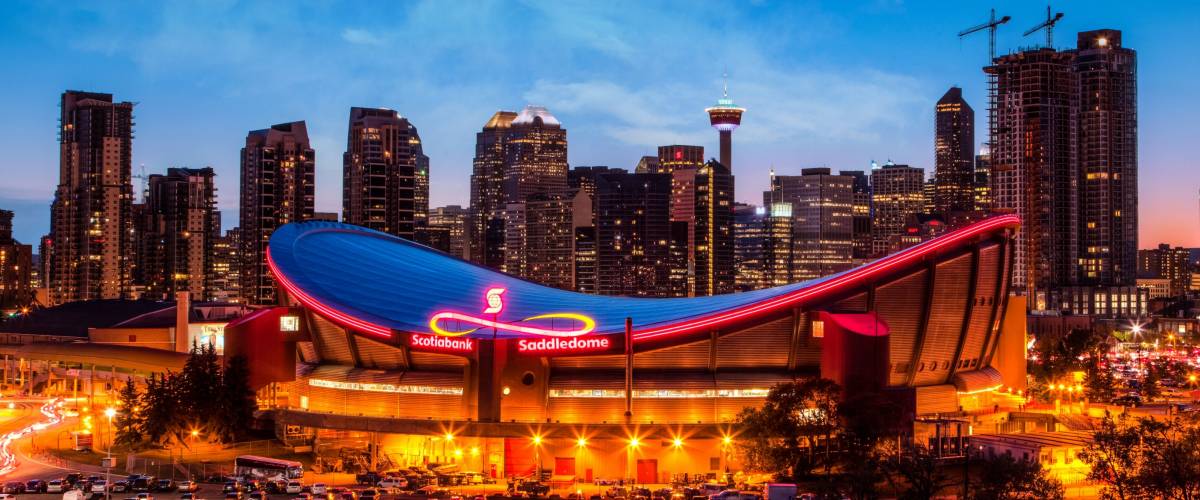 One of the oldest arenas in the NHL, the Scotiabank Saddledome also is one of the quirkiest: It's shaped like a giant saddle. It has been home to the Flames since 1983 and has an old-time-rink feel.
The arena needs to be replaced — badly. Discussions are underway to build a new arena and event center in downtown Calgary.
"Everything about this place feels old and shopworn," writes one Yelp reviewer, who goes on to list "the upstairs access routes cutting through the lower bowl, the floors dingy and the giftshops uncomfortably tight."
3. Barclays Center: New York Islanders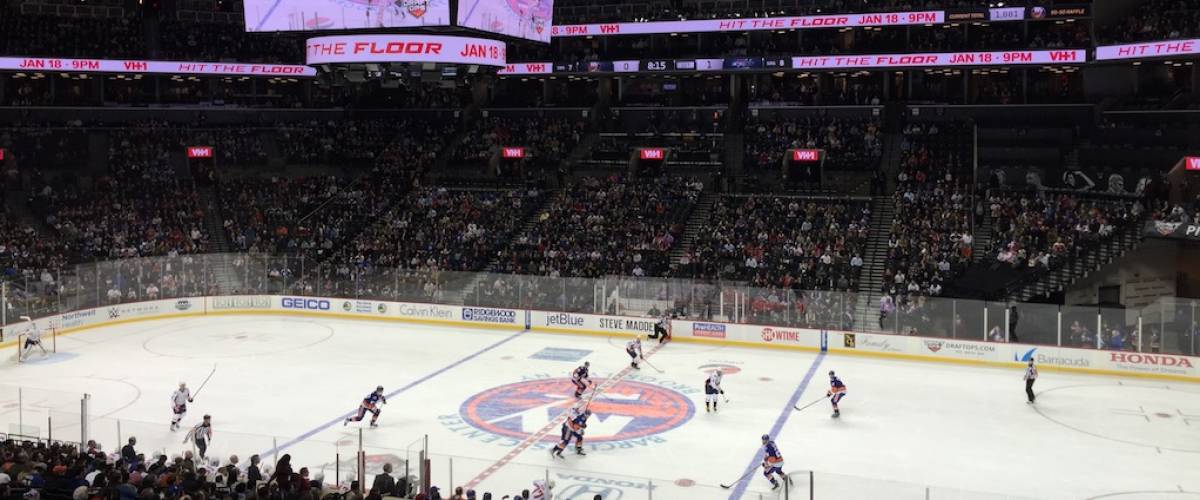 The New York Islanders are playing half their games this year at this practically brand-new arena in Brooklyn, but despite its young age the Barclays Center is one of the worst rinks for watching a game.
Designed for basketball, the arena has a strange rink setup, with an off-center scoreboard and restricted views. "Barclays did not embrace hockey properly," says one Yelper.
Things have been so bad at Barclays that the Islanders are playing the other half of their season at the Nassau Veterans Memorial Arena, a venue that's so old it's practically falling apart.
2. BB&T Center: Florida Panthers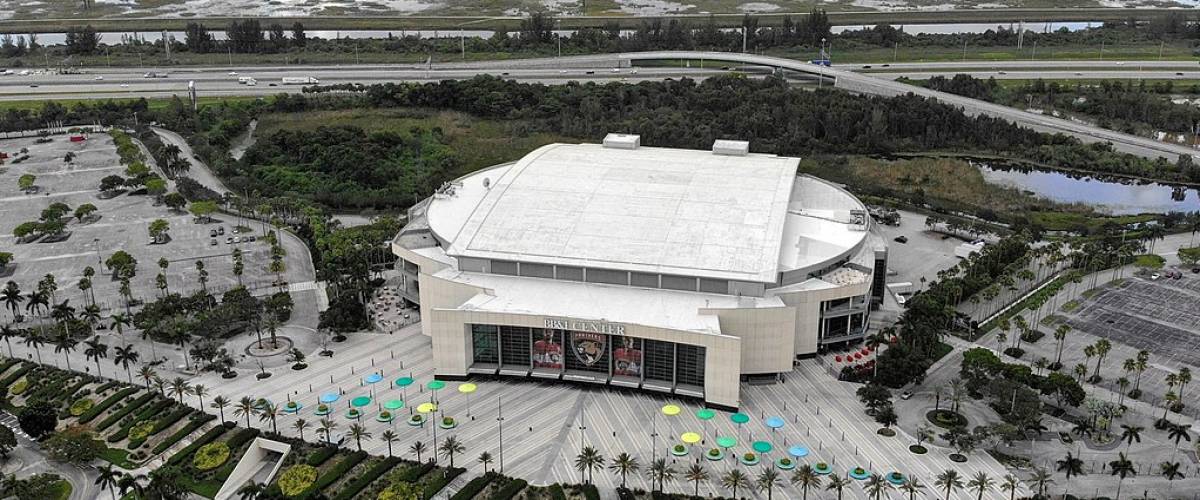 Location, location, location: This simple mantra has been lost on the Florida Panthers, whose arena is literally at the edge of the Everglades and far from South Florida's major population centers.
It takes an hour to get here from Miami and about 45 minutes to come from Fort Lauderdale. No wonder BB&T Center struggles to attract 13,000 fans on a good day.
"Disorganized, inconvenient, and a pain in the (bleep) to visit," is how one critic on Yelp describes the place.
1. Nassau Veterans Memorial Coliseum: New York Islanders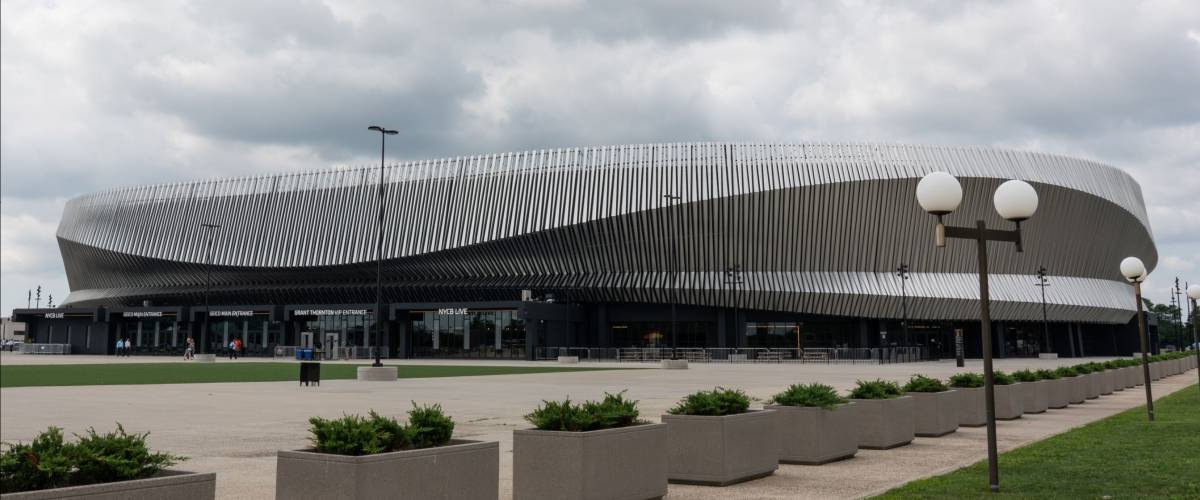 The oldest rink still active in the NHL, the Nassau Coliseum opened in 1972. The Islanders left a few years ago for Barclays Center, but due to a massive fan uproar over the new rink, the team has returned to Long Island for half the season.
Nassau is tired and needs an upgrade badly. It's the smallest arena in the league (with a capacity of less than 14,000), it lacks food options and its bathrooms are shockingly old. "What a gloomy depressing building," says one Yelper.
The Islanders have requested a $9.5 million renovation, but in the meantime the aging coliseum truly deserves the worst NHL arena title.
Sponsored
Kiss Your Credit Card Debt Goodbye
Millions of Americans are struggling to crawl out of debt in the face of record-high interest rates. A personal loan offers lower interest rates and fixed payments, making it a smart choice to consolidate high-interest credit card debt. It helps save money, simplifies payments, and accelerates debt payoff. Credible is a free online service that shows you the best lending options to pay off your credit card debt fast — and save a ton in interest.