Florida: Thomas Peterffy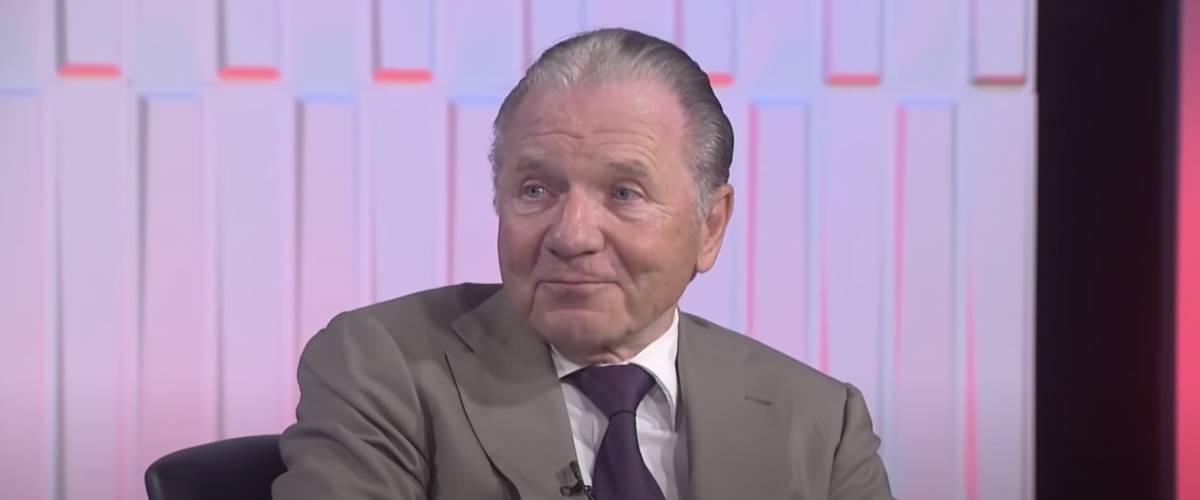 Estimated net worth: $15 billion
This market-making kingpin came to the U.S. as a penniless refugee who hardly spoke a word of English.
Thomas Peterffy immigrated from Hungary at the age of 21. He started as a computer programmer — the manuals were easy to read — before working at an engineering firm.
He bought a seat on the American Stock Exchange, then founded Interactive Brokers, which developed the first handheld computer for floor traders in 1983. Peterffy stepped down as CEO of the discount brokerage firm in 2019 but remains its chairman.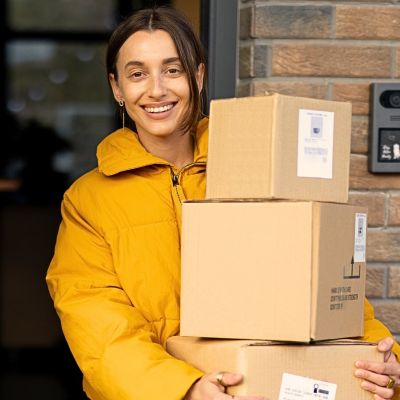 Capital One Shopping's browser add-on automatically applies coupon codes as you shop online. It's absolutely free – plus it takes only two clicks to install. Add the Capital One Shopping browser extension today and start earning discounts of up to 50% on the things you already buy.
Install for Free
Colorado: Philip Anschutz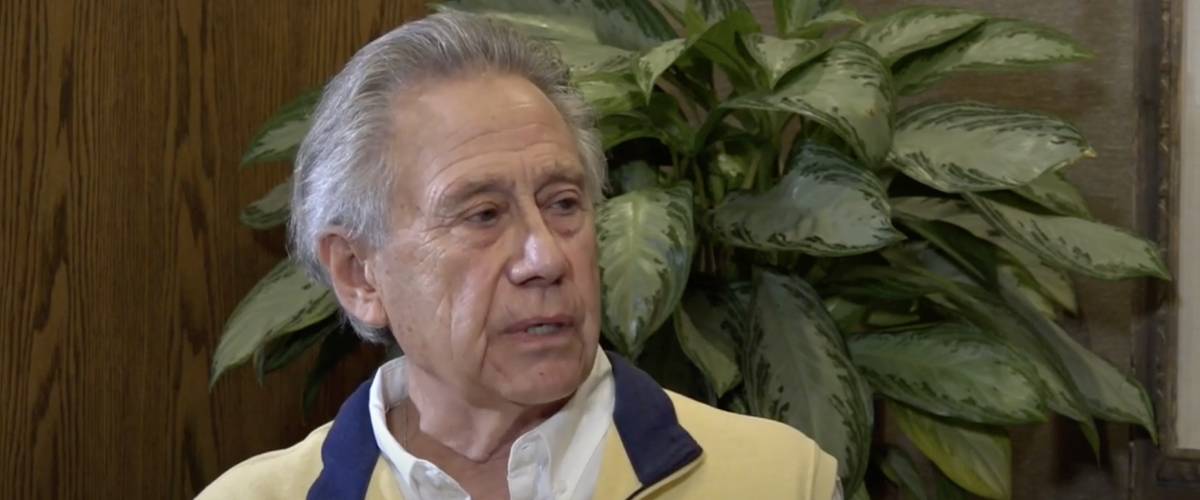 Estimated net worth: $11.6 billion
Philip Anschutz was dubbed "The Man Who Owns L.A." by The New Yorker — and perhaps rightfully so.
His Anschutz Entertainment Group (AEG) is one of the world's biggest names in both music and sports. AEG and its subsidiaries run Coachella and own substantial stakes in the Los Angeles Galaxy, the NHL's Kings and the Lakers. That's in addition to a range of other businesses interests, from energy to real estate.
Anschutz also owns two five-star resorts and a cruise ship line, as well as 300,000 acres in Wyoming that he plans to transform into one of the world's biggest wind farms.
Hawaii: Pierre Omidyar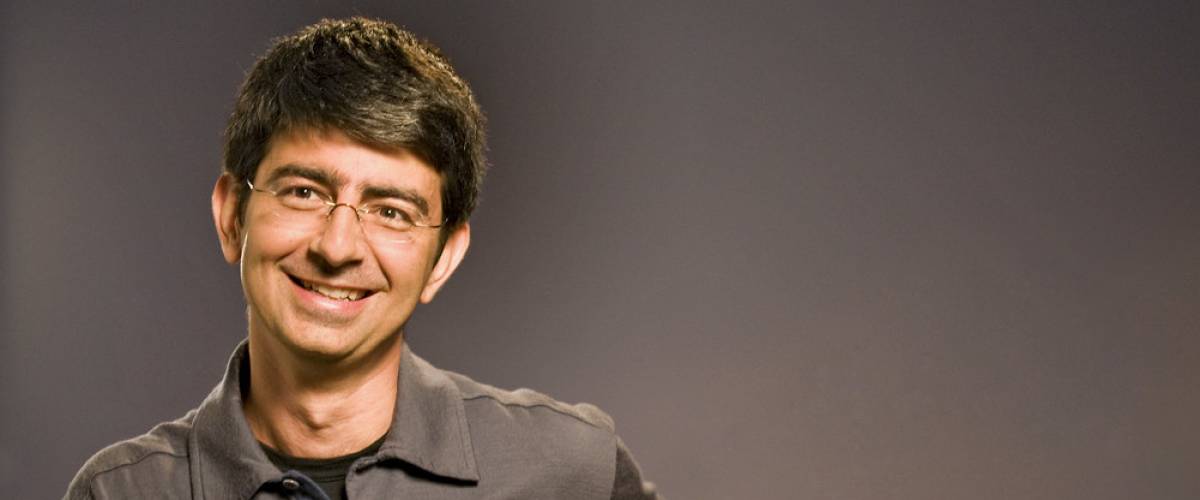 Estimated net worth: $17 billion
Legend has it that the brain behind eBay was just trying to help his girlfriend find Pez dispensers when he accidentally created one of the biggest auction sites in the world. The story has since been debunked as a myth created to attract media attention.
Born to Iranian parents, Pierre Omidyar immigrated from France to the U.S. when he was six years old. His fascination with computers began in high school, when he would skip gym class to play with the school's PC.
Launched in 1995, eBay became the first bidding site to allow person-to-person transactions. Omidyar currently owns 5% of eBay and 6% of PayPal.
Omidyar is also involved in investigative journalism and launched the online news service Honolulu Civil Beat in 2010.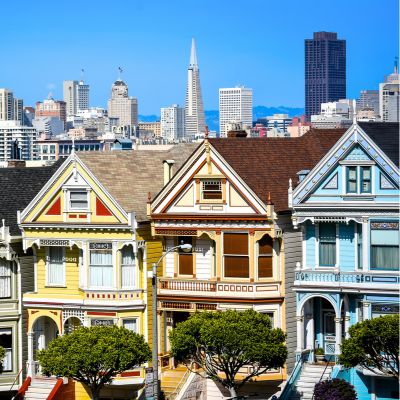 Believe it or not, you don't need millions, or even hundreds of thousands to invest in real estate. Arrived is an online platform where you can invest in shares of rental homes and vacation rentals without the headaches of being a landlord.
Learn More
Ohio: Les Wexner & Family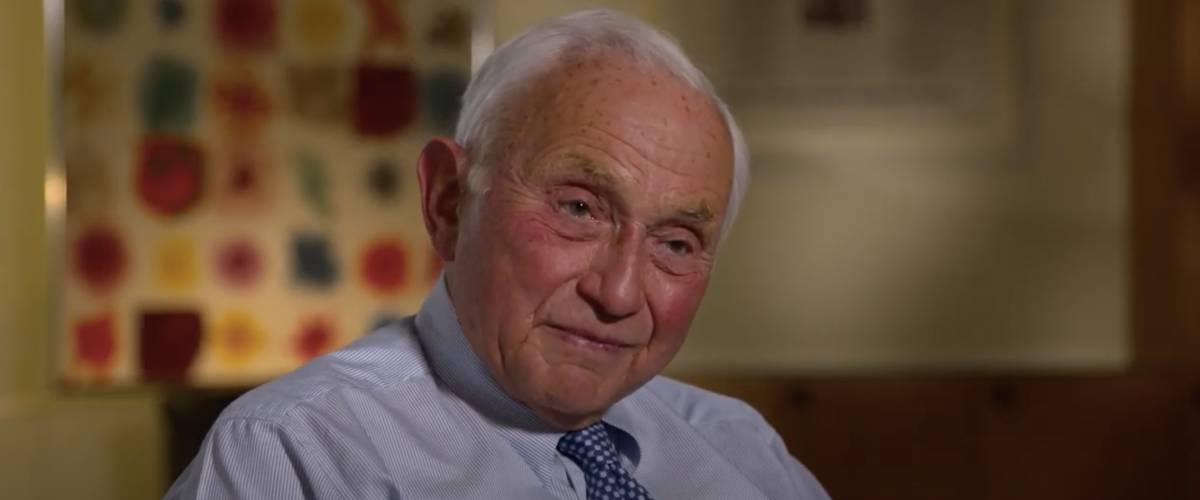 Estimated net worth: $4.2 billion
This mogul started his retail career working at a clothing store his parents named after him: Leslie's. But when he couldn't convince them to change the store's business model, he took out a loan and opened his own.
Over time, Les Wexner grew his empire by cultivating popular brands such as Victoria's Secret and Bath & Body Works.
Wexner eventually stepped down as CEO of his company, L. Brands, in February 2020 following increased scrutiny of his working relationships.
Iowa: Harry Stine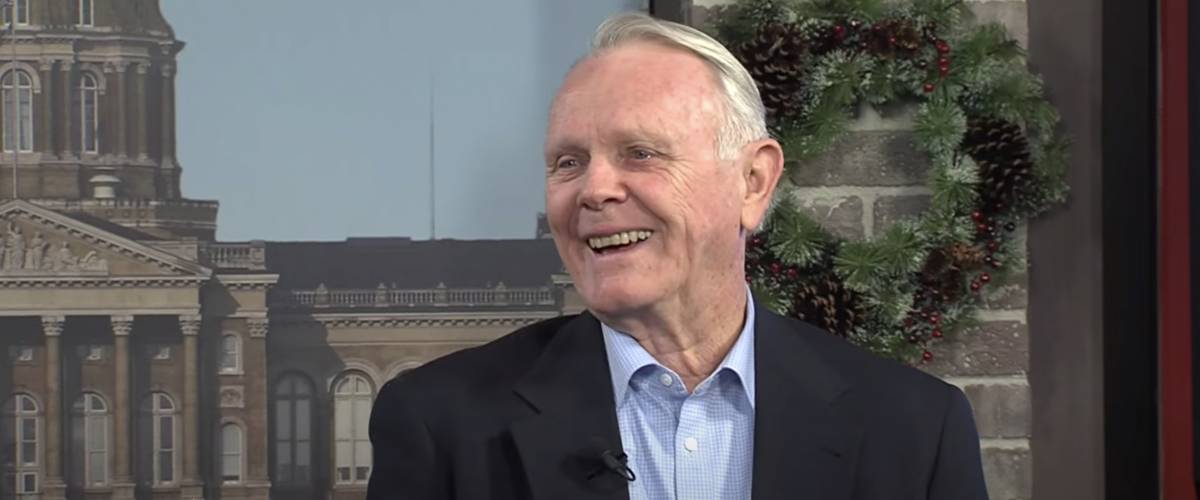 Estimated net worth: $5.5 billion
Harry Stine was a farm boy, helping his father from the age of five, before he spearheaded the country's first soybean research company.
Using his data on soybean breeding, Stine later launched Stine Seed in the 1950s to sell corn and soybean seeds. He hit it big in the 1990s, striking licensing deals with large multinationals like Monsanto.
Stine Seed and its affiliates currently own more than 800 patents and operate across the country as the fourth largest seed company in the U.S.
Connecticut: Ray Dalio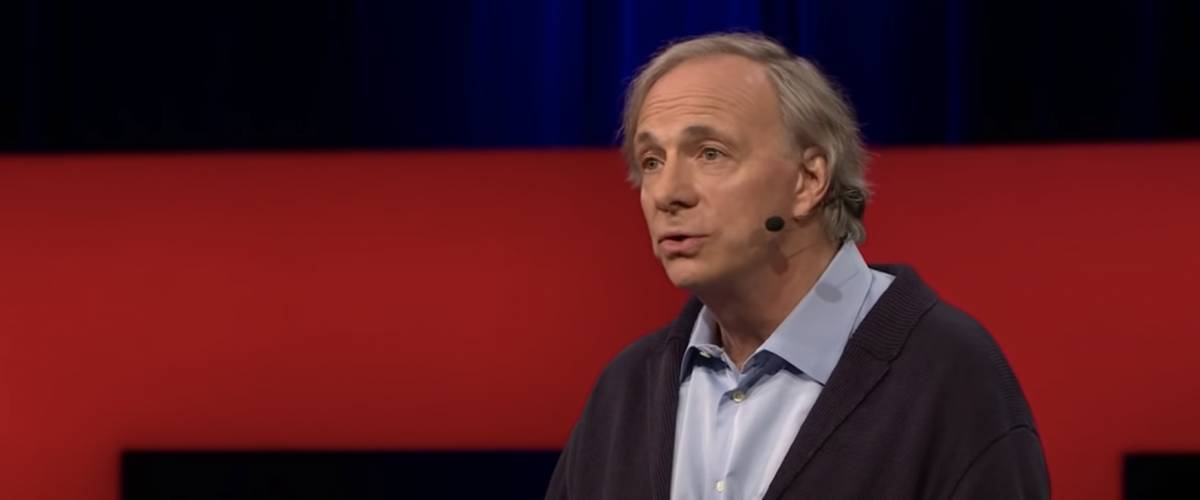 Estimated net worth: $18 billion
Founder of the world's biggest hedge firm, Bridgewater Associates, Ray Dalio started the company out of his two-bedroom apartment in New York City in 1975.
Dalio's acumen for finance began at the age of 12, when he invested his money from caddying at a local golf club. He bought shares of Northeast Airlines for $300 and ended up tripling his investment.
His Dalio Foundation has spent billions supporting education, mental health, microfinance and environmental protection.
Don't worry if you haven't been investing since childhood; most of us need a little help to get started. Thankfully, the right financial adviser can jump-start your retirement plan in as little as 30 minutes.
Georgia: Jim Kennedy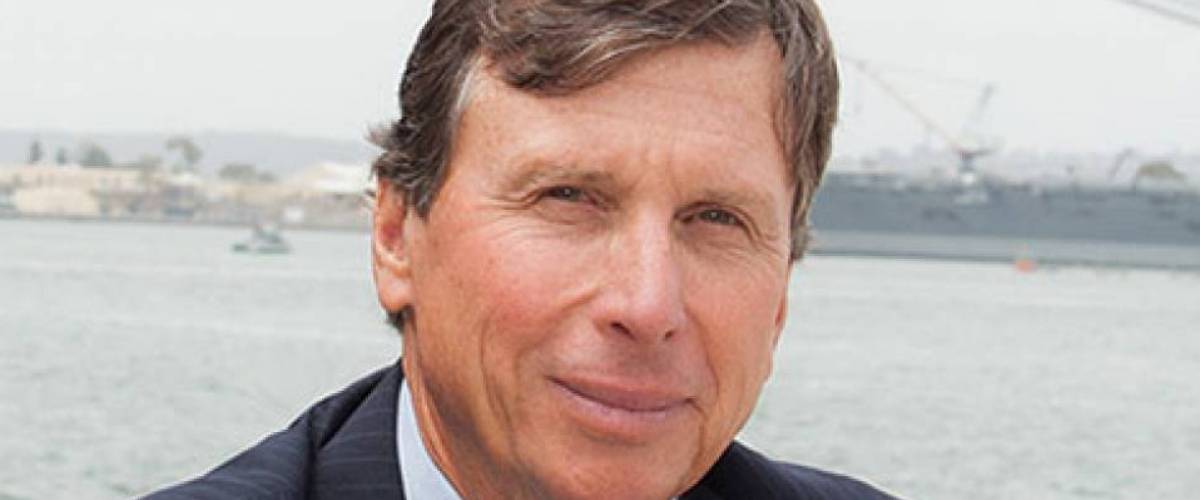 Estimated net worth: $8.9 billion
The chairman and heir to Cox Enterprises delved into the family business in his 20s and never looked back.
Known as "The New Kid" on the newsroom floor of Cox Newspapers, Jim Kennedy later became CEO of Cox Enterprises for two decades, growing revenues from $1.8 billion to $21 billion.
A former competitive cyclist, Kennedy is also known for helping to bring the Olympics to Atlanta in 1996.
Illinois: Ken Griffin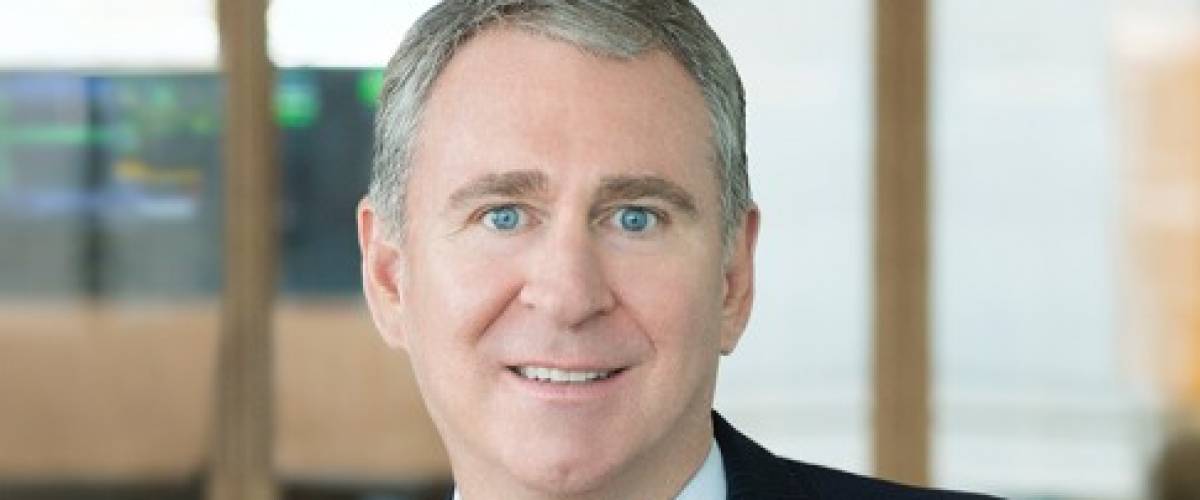 Estimated net worth: $12.8 billion
In the late '80s, a 19-year-old Ken Griffin was making trades from his Harvard dorm, using a satellite dish installed on the roof to get real-time stock quotes.
A few years later, he founded what would become one of the biggest multinational hedge fund firms, Citadel LLC. Then in 2001, Griffin started Citadel Securities, now one of Wall Street's biggest market-making firms.
He currently owns Chicago's priciest condo and bought a $238 million New York City penthouse — the most expensive home purchase in U.S. history.
Oklahoma: David Green & Family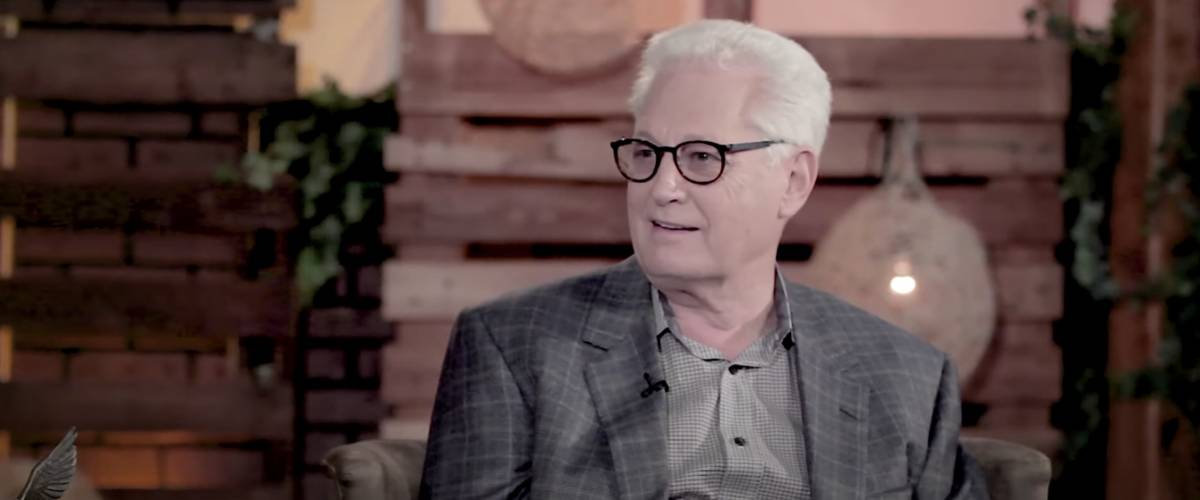 Estimated net worth: $7.8 billion
The wealthy son of a pastor says his billion-dollar business is backed by sound Biblical principles, like tithing and giving to charity.
David Green founded the popular arts-and-crafts chain Hobby Lobby in 1970 and still serves as its CEO. Before opening the first location, Green made money by building picture frames in his garage.
He is a major financial supporter of Evangelical causes in the United States. Green's passion project, The Museum of the Bible, took $500 million to construct.
Indiana: Carl Cook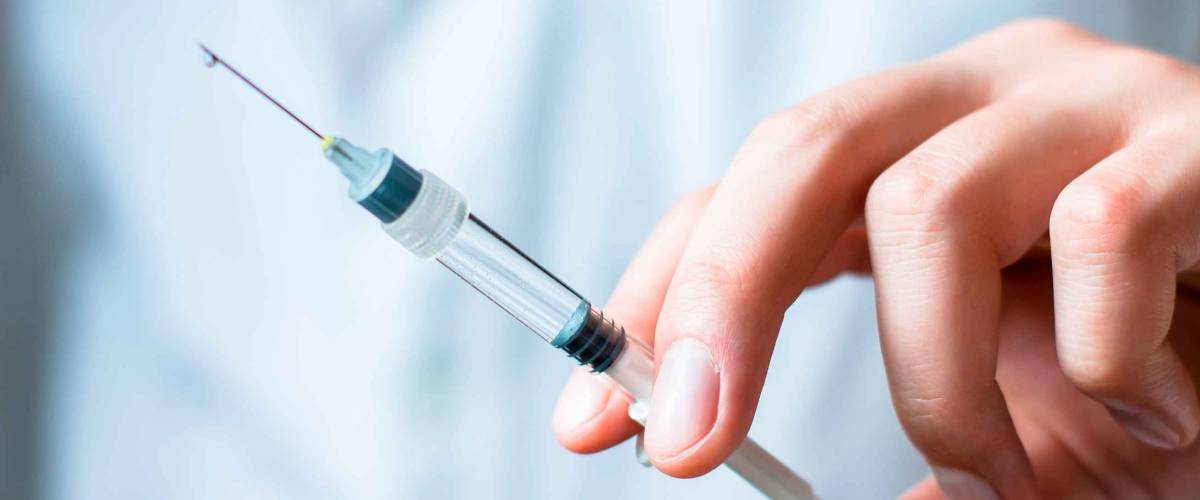 Estimated net worth: $10.2 billion
Carl Cook took over his parents' medical device company Cook Group after his father died in 2011. He has a bachelor's degree in engineering from Purdue in addition to an MBA from the University of Iowa.
The Bloomington-based company was founded in a spare bedroom by Cook's parents, manufacturing needles, wire guides and catheters. Today, Cook Medical produces 16,000 products across 13 hospital service lines around the world.
District of Columbia: Donald Trump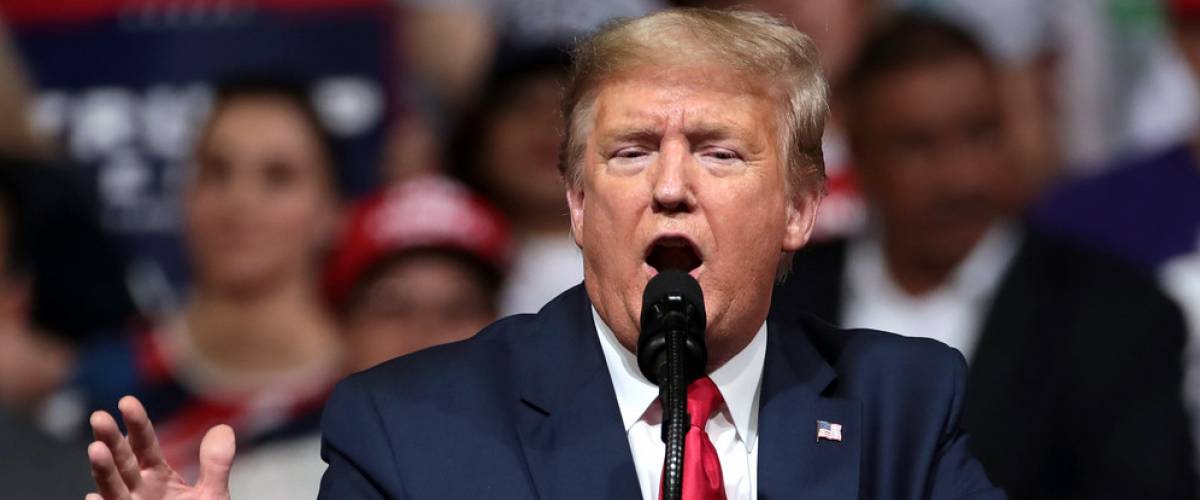 Estimated net worth: $2.1 billion
Before he became the first billionaire president of the United States, Donald Trump was president of his family's real estate development company. The Trump Organization focuses on major development projects, such as constructing massive luxury hotels.
His skill at promoting himself as a successful tycoon made him a popular TV personality. He was the face of The Apprentice for 14 seasons, made numerous guest appearances in other shows and movies and even had a long-running relationship with professional wrestling.
During Trump's time in office, his two eldest sons, Donald Jr. and Eric, have been running the family business.
South Dakota: T. Denny Sanford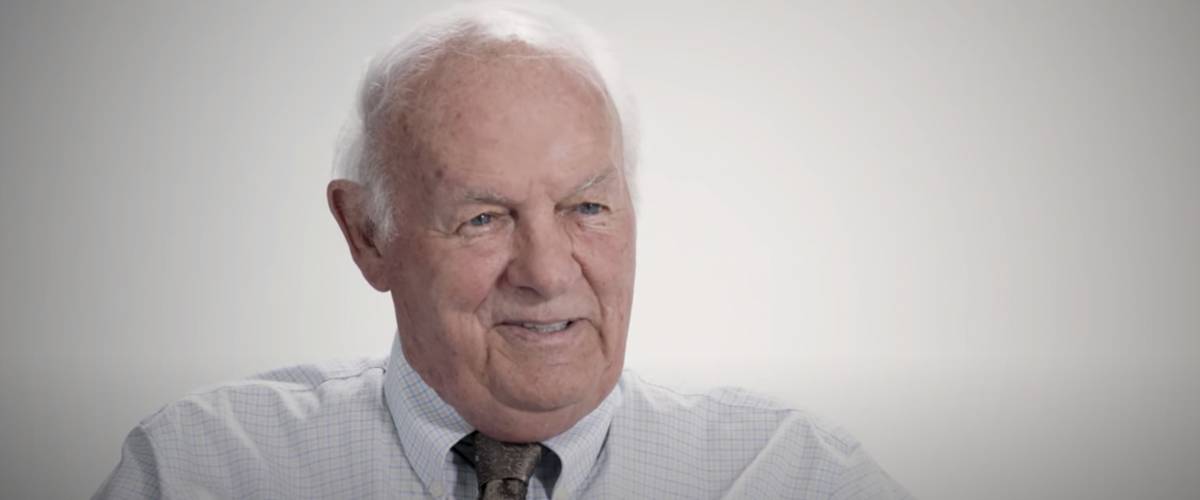 Estimated net worth: $2 billion
T. Denny Sanford makes his money from First Premier Bank, which specializes in low-limit credit cards for high-risk borrowers. The bank is one of the biggest issuers of Mastercards.
After graduating from high school, a young Sanford landed himself in juvenile detention. A judge gave him an ultimatum: serve his sentence or enroll in college. He picked the latter, and graduated from the University of Minnesota in 1958 with a degree in psychology.
Sanford has donated over $1 billion of his wealth to charity. Much of it has gone toward Sanford Health, a non-profit health-care delivery system named after Sanford for his generosity.
Maine: Susan Alfond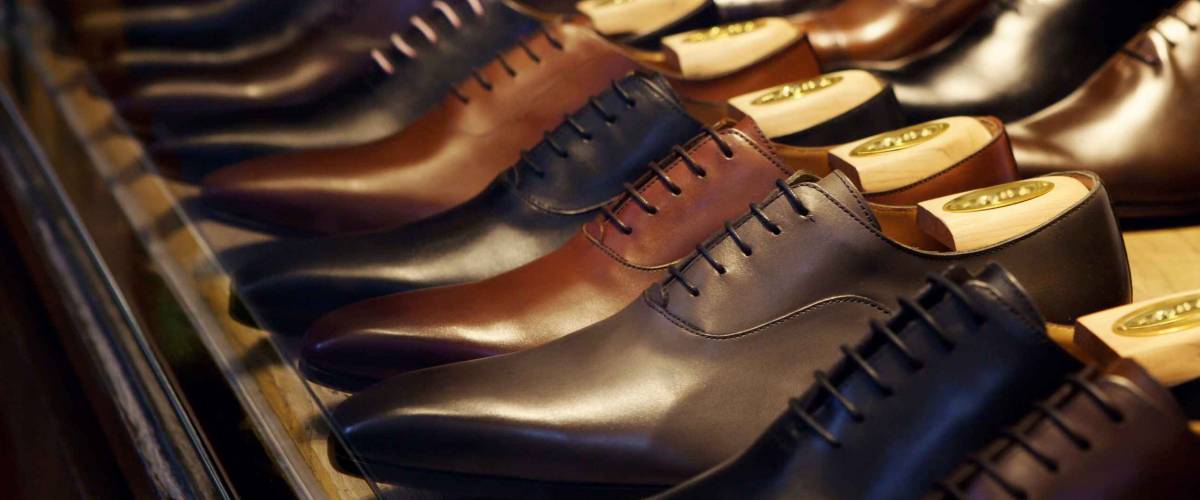 Estimated net worth: $1.5 billion
Susan Alfond and her siblings inherited a massive fortune after their father sold Dexter Shoe Company to Warren Buffett's holding company Berkshire Hathaway in 1993 for $433 million in Berkshire stock.
Their father, Harold Alfond, had transformed an old mill into a flourishing shoe factory. He's sometimes credited with opening the first factory outlet store, selling the rougher shoes that rolled off the line at discount prices.
The company later went out of business in 2001. Buffet said the deal was the worst he'd ever made, but the Alfond family couldn't be happier with their winnings.
Arkansas: Jim Walton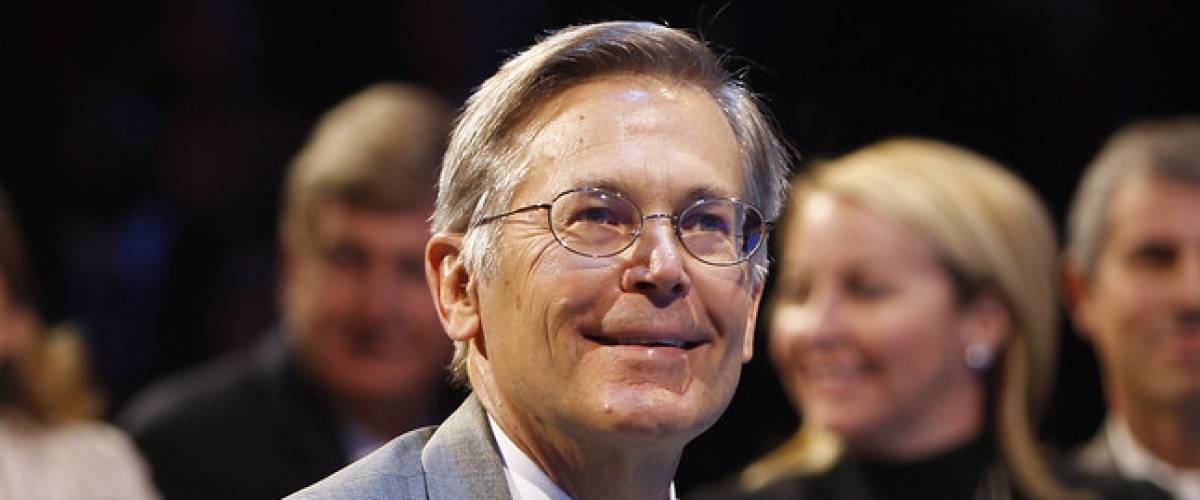 Estimated net worth: $54.2 billion
One of the heirs to retail giant Walmart, Jim Walton was a board member of the company for more than a decade until his son Steuart took his place in 2016.
Walton and his siblings collectively own about half of Walmart's stock.
He is also chairman of the family's Arvest Bank Group. His estimated 44% stake in the bank, the oldest in Arkansas, makes him the wealthiest member of the Walton family — which remains the richest family in the world.
If you're padding Walton's wallet with your weekly shopping, consider using a special card so you get paid when you buy groceries at Walmart.
Kansas: Charles Koch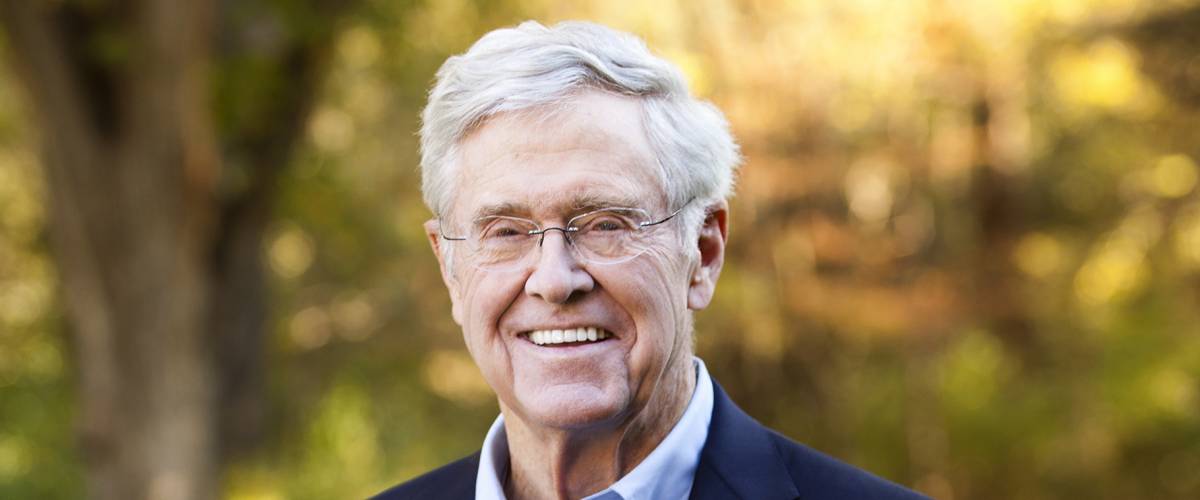 Estimated net worth: $48.2 billion
Charles Koch expanded his family business from a modest oil firm to a $110 billion corporation that manufactures products ranging from petroleum to paper.
Koch owns a 42% stake in the company, as did his brother David, who served as vice-president until he retired in 2018. The two brothers' majority ownership of the company came about after a bitter court battle between the four Koch brothers who inherited the interest after their father passed away.
The libertarian has criticized corporate welfare and mass incarceration in the U.S. and advocated for criminal justice reform.
Nebraska: Warren Buffett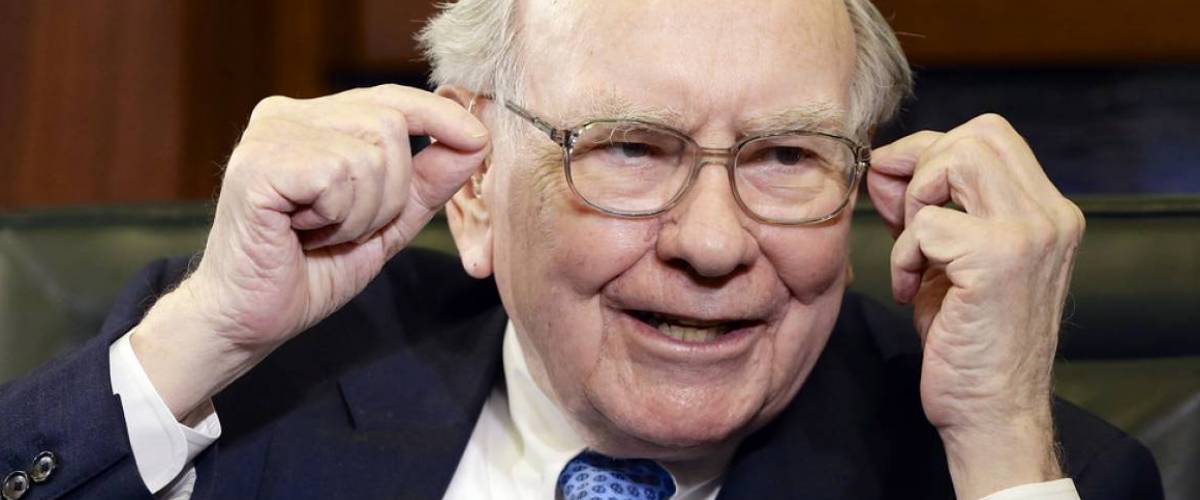 Estimated net worth: $71 billion
The "Oracle of Omaha" bought his first stock at the age of 11 and made a business out of selling chewing gum and cartons of Coca-Cola during his childhood.
Warren Buffett's renowned holding company Berkshire Hathaway owns more than 60 businesses, from Dairy Queen to Duracell, and holds considerable shares in giants such as Coca-Cola and Apple.
His patience and foresight have made him one of the most successful investors of all time and the fourth-richest person in the world.
He is also a noted philanthropist, pledging to donate over 99% of his fortune to charity during his lifetime or at his death.
Buffett's successful track record is almost inhuman. If you're looking for help with your own investments, you might try the next best thing and ask a robot instead.
South Carolina: Anita Zucker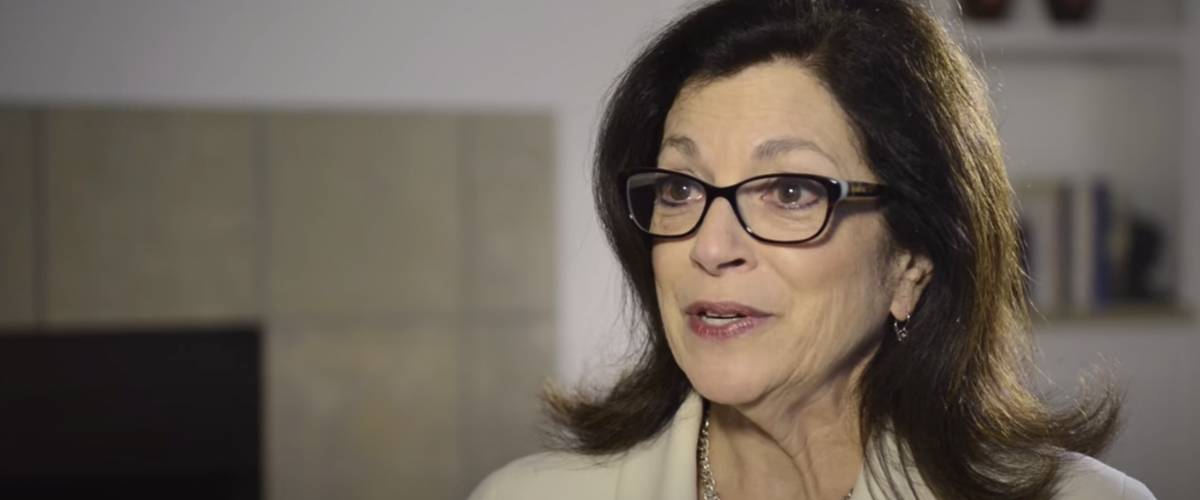 Estimated net worth: $1.7 billion
Anita Zucker married her high school sweetheart, industrialist and inventor Jerry Zucker. When he died of a brain tumor in 2008, he left their chemical manufacturing businesses in her hands.
Zucker is now the CEO of The InterTech Group, which has revenues of around $3 billion. The group also owns an aerospace engineering firm and has extensive real estate holdings.
The daughter of Holocaust survivors, Zucker has made major donations to education and health programs throughout her career.
Louisiana: Gayle Benson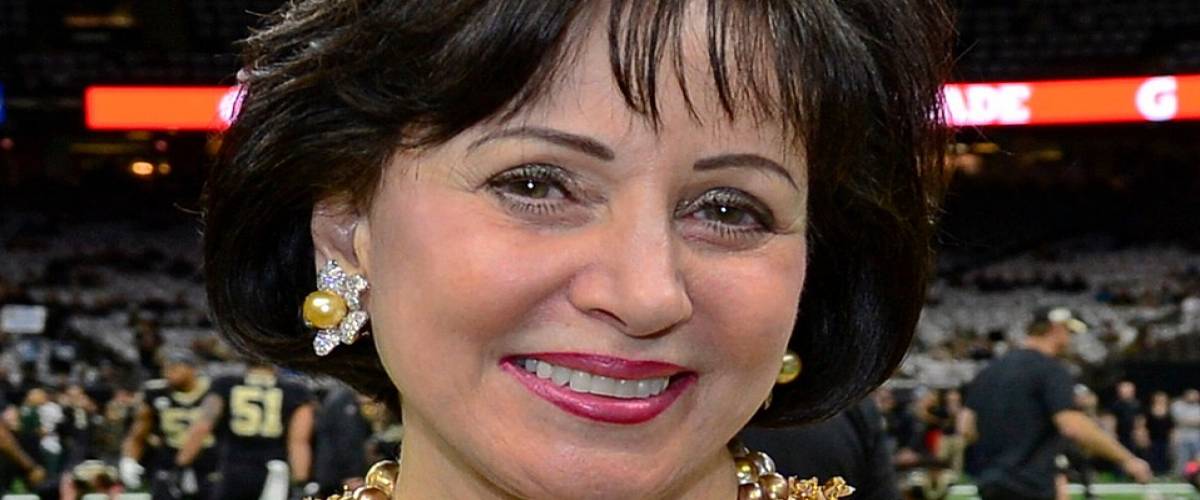 Estimated net worth: $3.2 billion
This businesswoman inherited the state's two biggest sports teams, the NFL's Saints and NBA's Pelicans, after the death of her husband, Tom Benson, in 2018.
But first she needed to win a long and messy lawsuit against her husband's descendants for ownership.
Gayle Benson is now the only woman to own both an NFL and NBA franchise.
Washington: Jeff Bezos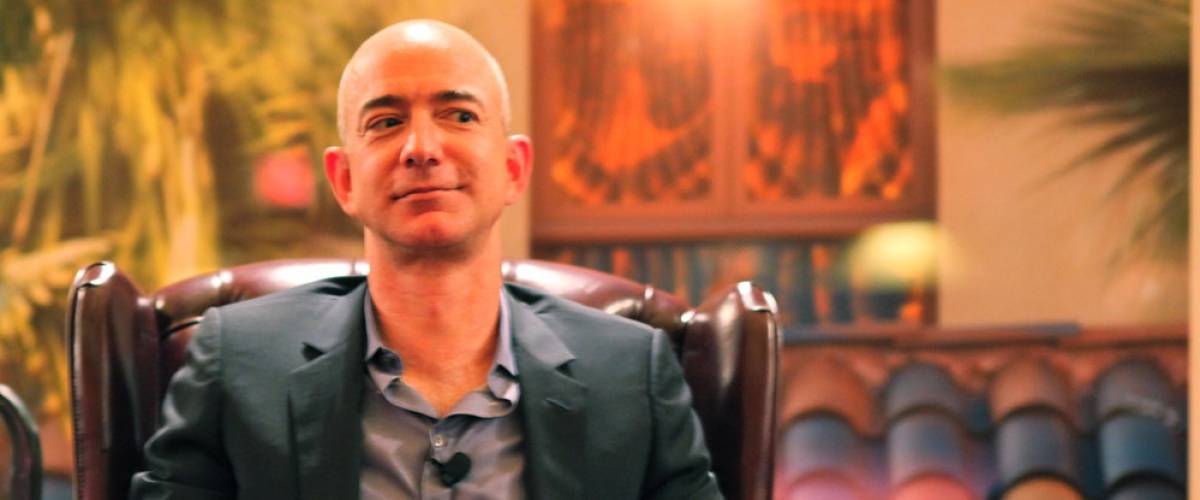 Estimated net worth: $161.4 billion
If you're wondering why the absurdly wealthy Bill Gates doesn't appear on this list, just ask his even wealthier neighbor.
Jeff Bezos, the richest man in the world, started the world's largest online sales company out of a Seattle garage in 1994. Originally an online bookstore, Amazon now sells everything from food to furniture, offers a popular streaming service and has its own television studio and publishing arm.
In 2019, a high-profile divorce saw Jeff Bezos lose a quarter of his Amazon stock to his former wife of 25 years. That still wasn't enough to knock him off the top spot.
Maryland: Mitchell Rales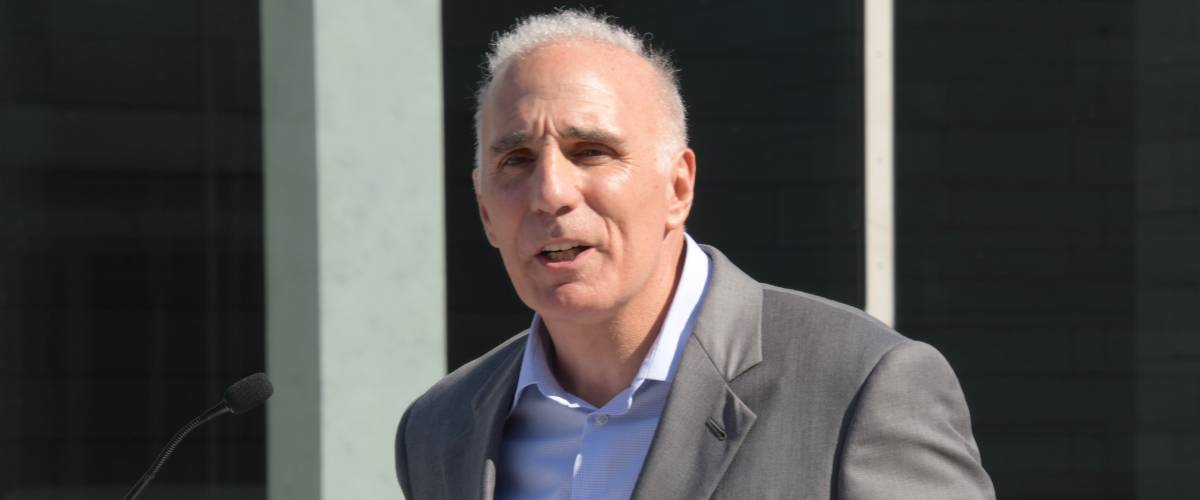 Estimated net worth: $4.9 billion
There comes a time when every businessman must make a decision: Work for the man or go his own way? In Mitchell Rales' case, "the man" was his dad.
In 1979, he left his father's real estate firm to co-found Equity Group Holdings along with his brother. The duo began plucking up businesses, investing in everything from vinyl siding manufacturers to auto shop suppliers.
After the company adopted a new name, Danaher, in 1984, the acquisitions continued. Today, Danaher owns 24 subsidiaries, including microscope maker Leica and color wizard Pantone.
When Rales isn't investing in manufacturing companies, he is avidly investing in art. Rales and his wife, Emily Wei Rales, bankrolled Glenstone, a museum in Potomac, Maryland, where they display their collection of post-World War II artwork.
Massachusetts: Abigail Johnson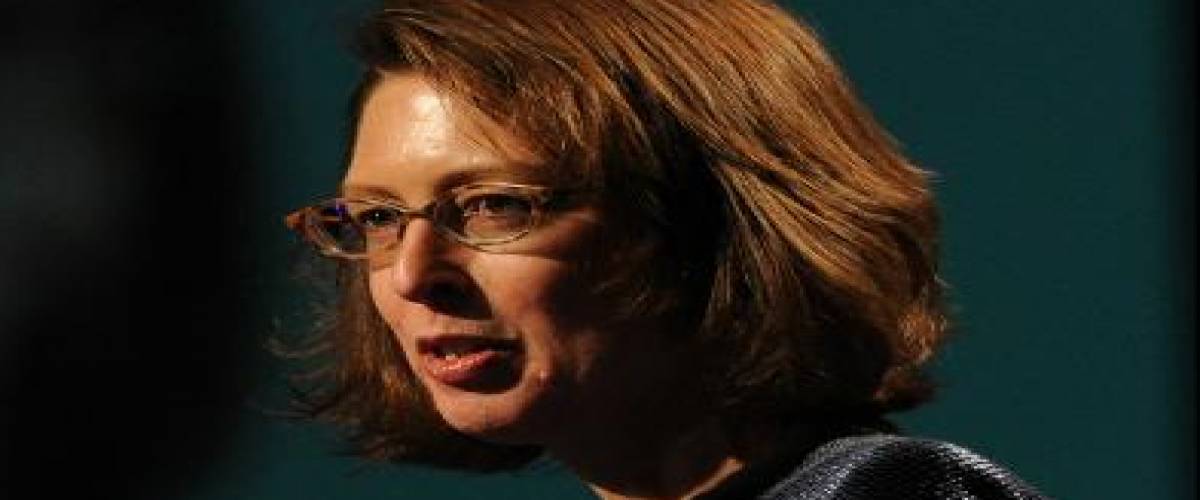 Estimated net worth: $15.4 billion
This billionaire businesswoman, the CEO and chairman of Fidelity Investments, was ranked seventh on Forbes' list of the world's most powerful women in 2019.
Abigail Johnson worked summers at her family's company through college, joined up full-time in 1988 and rose to its helm in 2014.
She now owns an estimated 24.5% stake of the mutual fund firm, which manages nearly $2.7 trillion in assets.
Arizona: Ernest Garcia II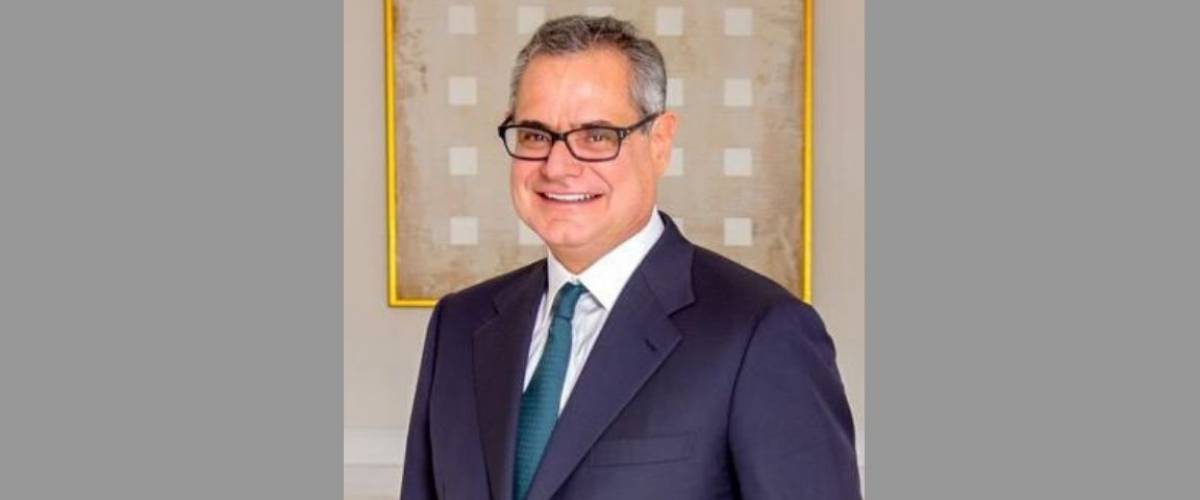 Estimated net worth: $8.3 billion
It's a well-worn trope, the billion-dollar business born out of a garage, but it's a fitting one for used car tycoon Ernest Garcia II.
In 1991, Garcia II swooped in to buy a bankrupt car rental service called Ugly Duckling and merged it with his own finance company. The new Ugly Duckling — later rebranded to DriveTime Automotive Group — specialized in selling and financing cars to people with bad credit.
Forbes says DriveTime is now the fourth-largest used car retailer in America.
The automotive business runs in the Garcia family. In 2012, Ernest Garcia III followed in his father's footsteps by founding Carvana, bringing affordable used cars to the online marketplace.
If you try to be frugal with your own vehicle, don't forget to look around and save money on car insurance, too.
Michigan: Hank & Doug Meijer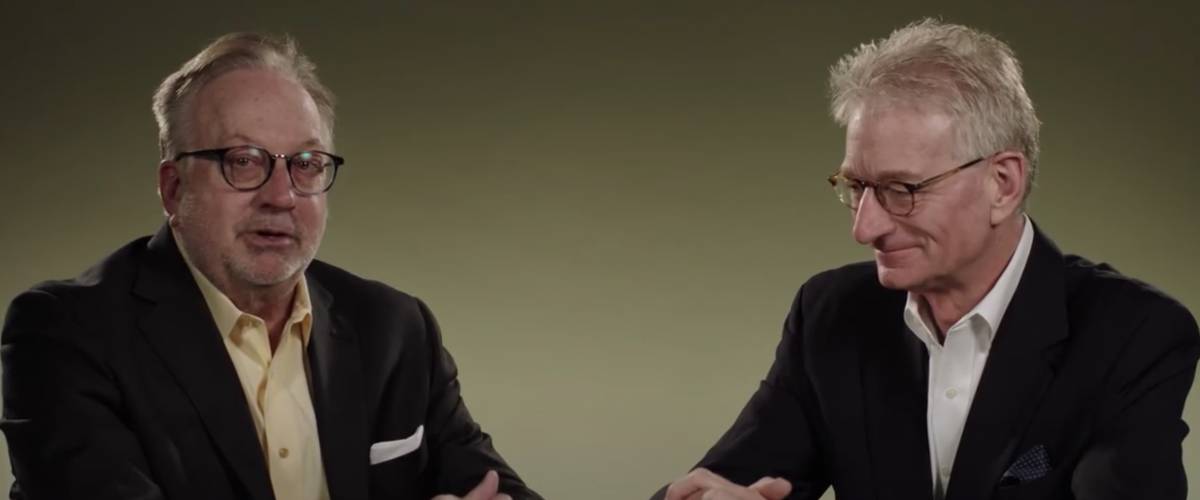 Estimated net worth: $10 billion
Hendrik Meijer, a Dutch immigrant barber, saw an opportunity to make money from clients who needed a bite more than a cut.
In 1934, during the Great Depression, Meijer opened a small grocery store with the help of his 14-year-old son. Today, Meijer Inc. is one of the biggest supermarket chains in the U.S., with more than 230 locations and $17.8 billion in sales.
Meijer is widely recognized for pioneering the first one-stop supercenter in the U.S. with the store "Thrifty Acres," which he launched with his son in 1962.
Hank and Doug Meijer, the grandsons of Meijer's original founder, took over the family retail business in 1990. The brothers stepped down as co-chairmen in 2017 but still remain on the company board.
Minnesota: Glen Taylor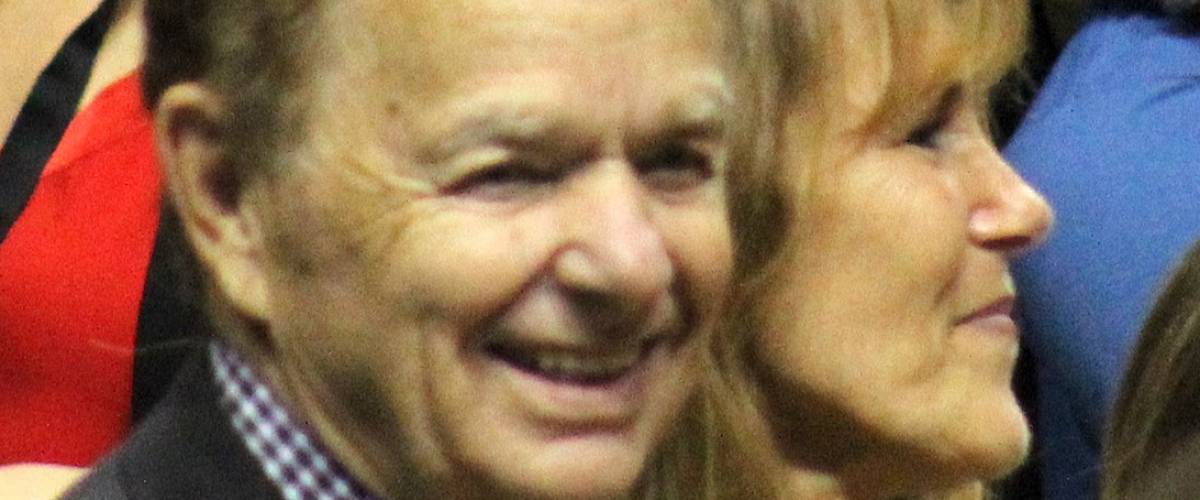 Estimated net worth: $3.2 billion
Glen Taylor turned his college job into a multinational printing, marketing and communications company.
Taylor offered to purchase the Carlson Wedding Service for $2 million — to be paid off within 10 years — and transformed the business into Taylor Corp., which has over $2 billion in annual revenue.
Taylor remains chairman of the company and owns stakes in the NBA's Minnesota Timberwolves as well as the Minnesota Star Tribune.
Pennsylvania: Victoria Mars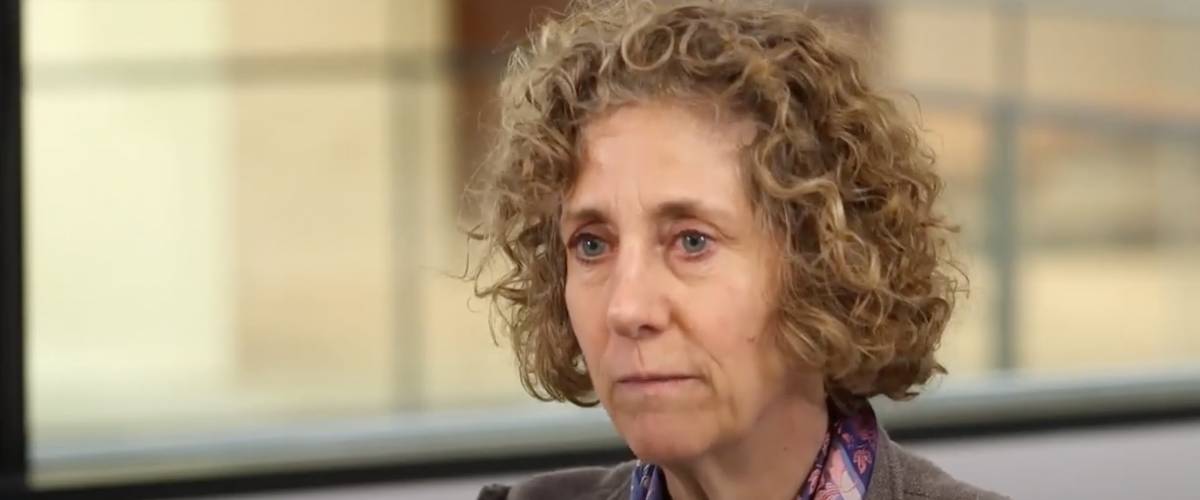 Estimated net worth: $7 billion
This candy queen owns an estimated 8% stake in Mars Incorporated and previously served as the company's chairman.
Victoria Mars' great grandfather founded the globally recognized confectioner in 1911. It's best known for sweet sensations such as Mars bars and M&M's but also produces Uncle Ben's rice and pet food including Pedigree and Whiskas.
She uses some of her fortune to support various environmental causes, including the Galapagos Conservancy.
California: Mark Zuckerberg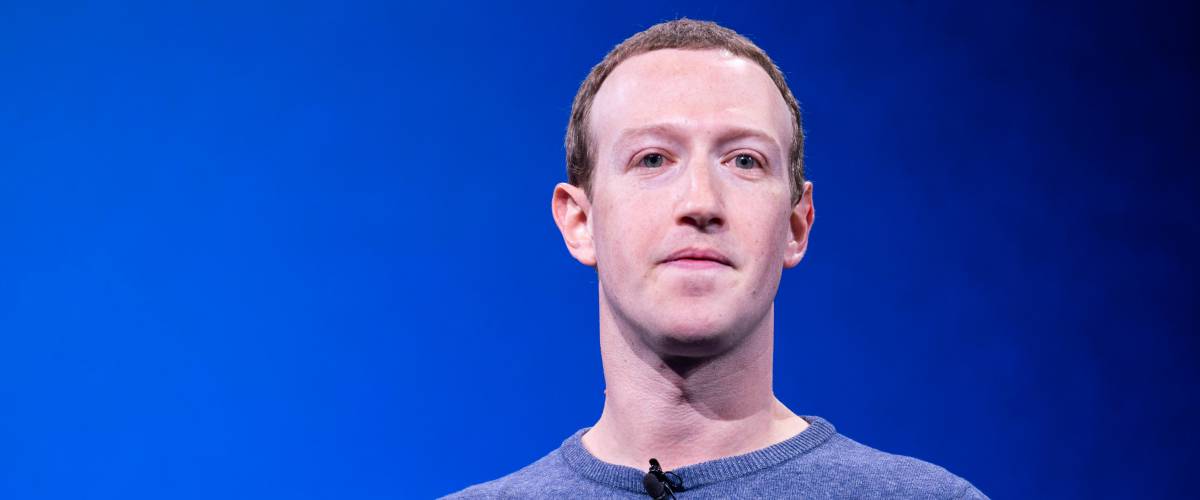 Estimated net worth: $88.2 billion
While kids today look at Facebook as that platform their grandparents use, the social network has only grown more popular and powerful with time. Much of that success is thanks to its famous co-founder, Mark Zuckerberg.
If you haven't seen the story dramatized in the movie The Social Network, the platform with over a billion users started as a pet project Zuckerberg coded in his Harvard dorm in 2003.
Zuckerberg started the website, then known as FaceMash, as a directory for Harvard students. The concept expanded to the other Ivies, then to colleges across the U.S. and Canada, and eventually became the Internet giant we know, love and sometimes fear.
But Zuckerberg hasn't stopped there. His tech giant keeps busy, bringing notable startups like Instagram and Whatsapp under the Facebook umbrella. The company also took a step into the world of virtual reality with the acquisition of Oculus VR.
Mississippi: James & Thomas Duff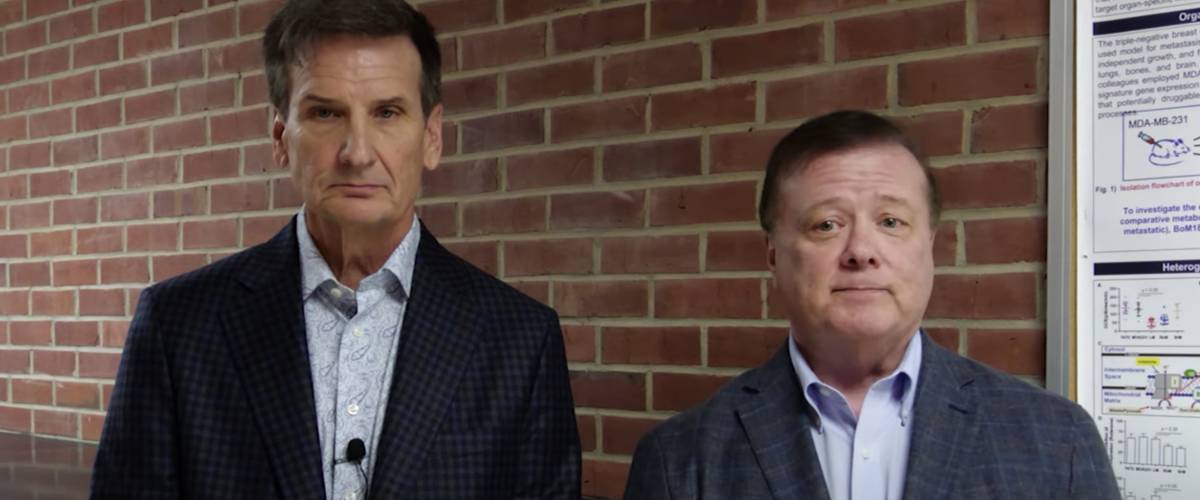 Estimated net worth: $1.4 billion each
These billionaire brothers got their start replacing the tread on old tires at their father's commercial car dealership, Southern Tire Mart.
Once they inherited it, they were able to transform the failing business into a lucrative empire.
They also co-founded the holding company Duff Capital Investors in 2007 and have acquired other companies throughout the years.
Missouri: Pauline Macmillan Keinath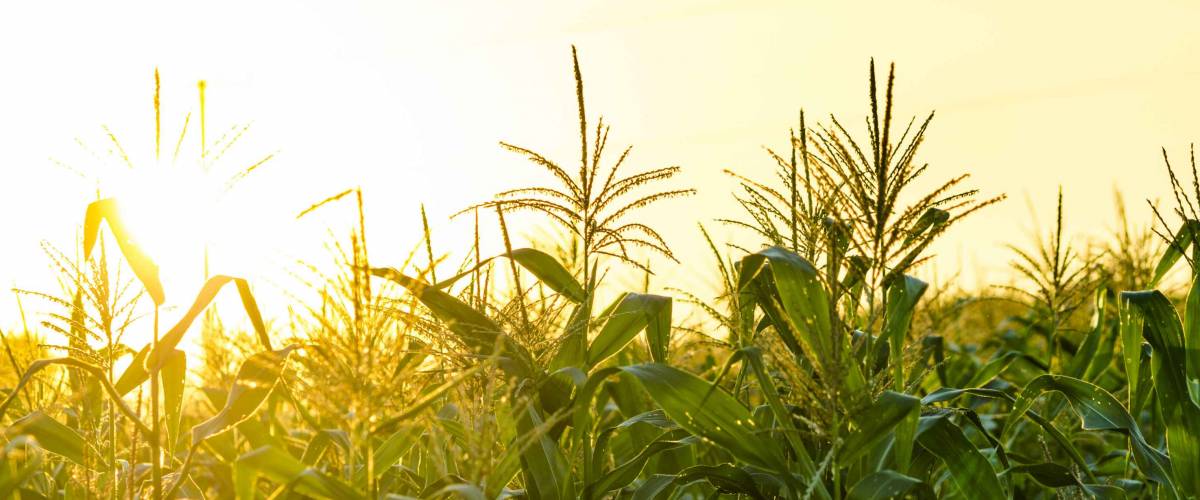 Estimated net worth: $5.9 billion
Pauline Macmillan Keinath comes from agribusiness royalty.
Great-granddaughter to the founder of Cargill, the biggest food company in the world by some measures, Macmillan Keinath has an estimated 12% stake in the family business.
Cargill began as a single grain warehouse in Iowa and grew to become a sprawling global empire.
Montana: Dennis Washington Estimated net worth: $6.2 billion
This shoeshiner-turned-billionaire-industrialist began a construction business with a single bulldozer and a $30,000 loan.
He later created the Washington Companies, which are involved in everything from rail and marine transportation to aviation and mining.
Washington's current acquisitions include a copper mine, a regional railroad and luxury yachts, as well as stakes in two diamond mines.
Idaho: Frank Vandersloot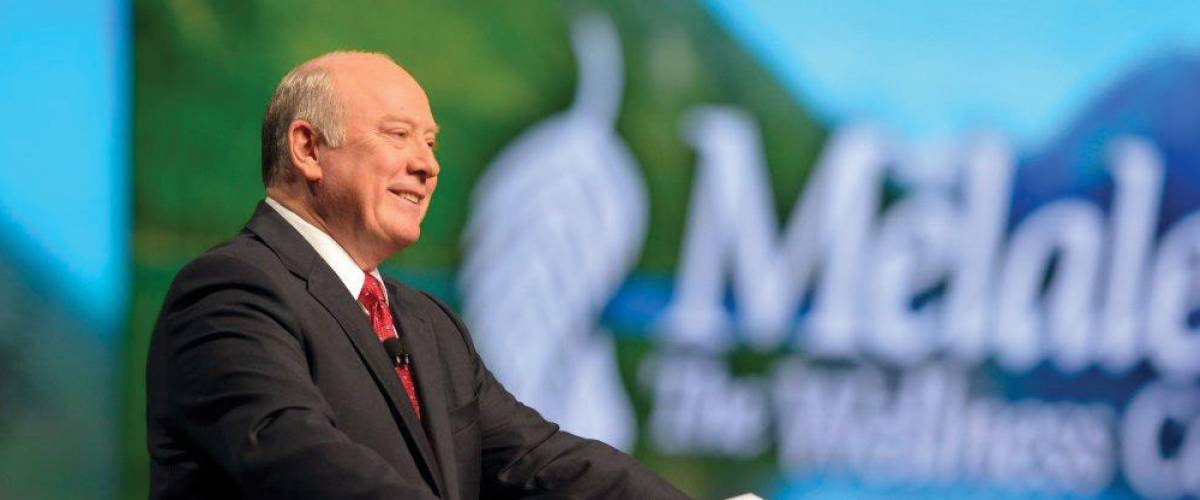 Estimated net worth: $3.7 billion
Frank Vandersloot's ranch-to-riches story began when his then brother-in-law convinced him to take the helm of a dying startup company. Vandersloot shut down the original "Oil of Melaleuca" and founded Melaleuca in 1985.
Melaleuca markets environmentally friendly nutritional supplements and cleaning products. The company generates more than $2 billion every year.
Aside from running the wellness company, Vandersloot owns approximately 117,500 acres of land across Idaho, Utah and Montana and manages a leading purebred angus cattle operation.
Kentucky: Tamara Gustavson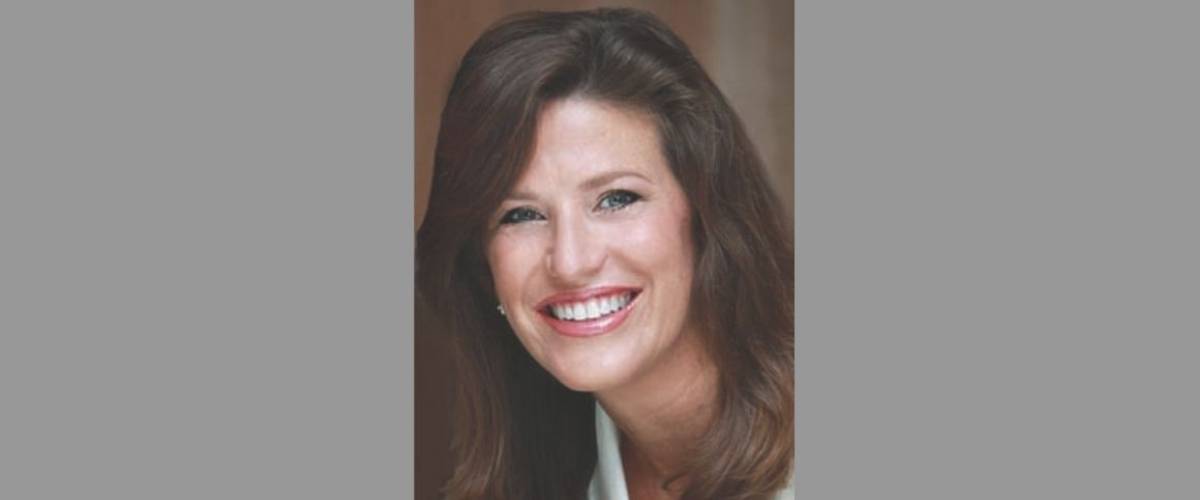 Estimated net worth: $4.6 billion
The Public Storage heiress owns 11% of her father's company — the largest individual share — and serves as a board member.
Tamara Gustavson previously served as vice-president of the self-storage service until she left in 2003 to raise her kids.
She currently lives on Spendthrift Farm, her father's racehorse breeding farm.
Nevada: Sheldon Adelson Estimated net worth: $30.3 billion
This casino mogul is the founder, chairman and CEO of Las Vegas Sands.
His $14 billion enterprise owns The Venetian and The Palazzo in Nevada as well as the Marina Bay Sands in Singapore, among other properties. All very bad places to spend your tax refund.
Outside the gambling business, Sheldon Adelson has made huge donations to the Republican party, including a $5 million contribution to Donald Trump, and to various Jewish causes.
Wyoming: John Mars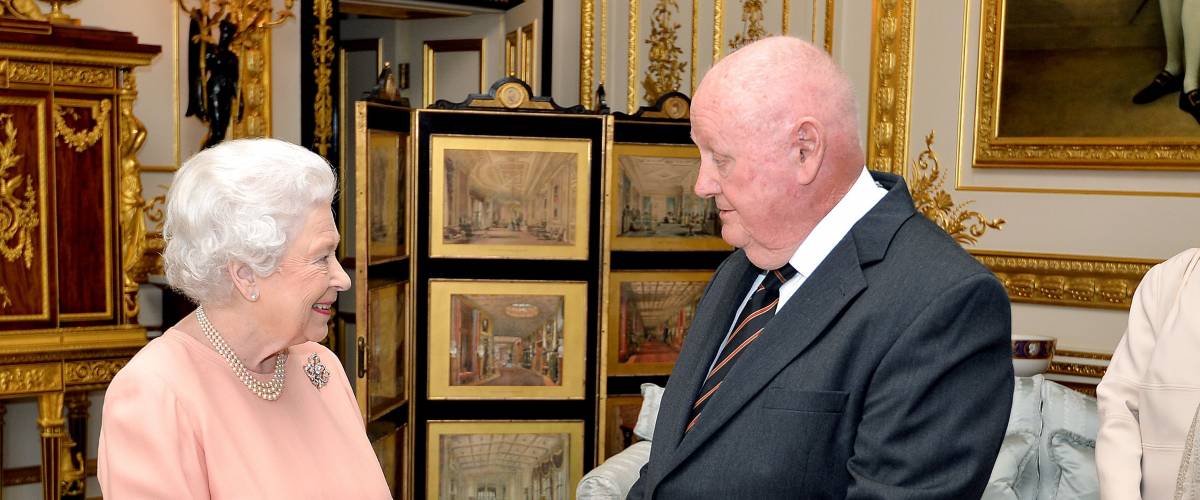 Estimated net worth: $28 billion
The Mars heir owns an estimated third of the family business and was awarded an honorary knighthood by Queen Elizabeth II at Windsor Castle in 2015.
Despite his wealth and lofty title, John Mars is notorious for staying out of the limelight.
He and his brother, the late Forrest Jr., took control of Mars in 1969 following their dad's retirement. John was reportedly instrumental in overseeing the company's shift toward automation.
Oregon: Phil Knight & Family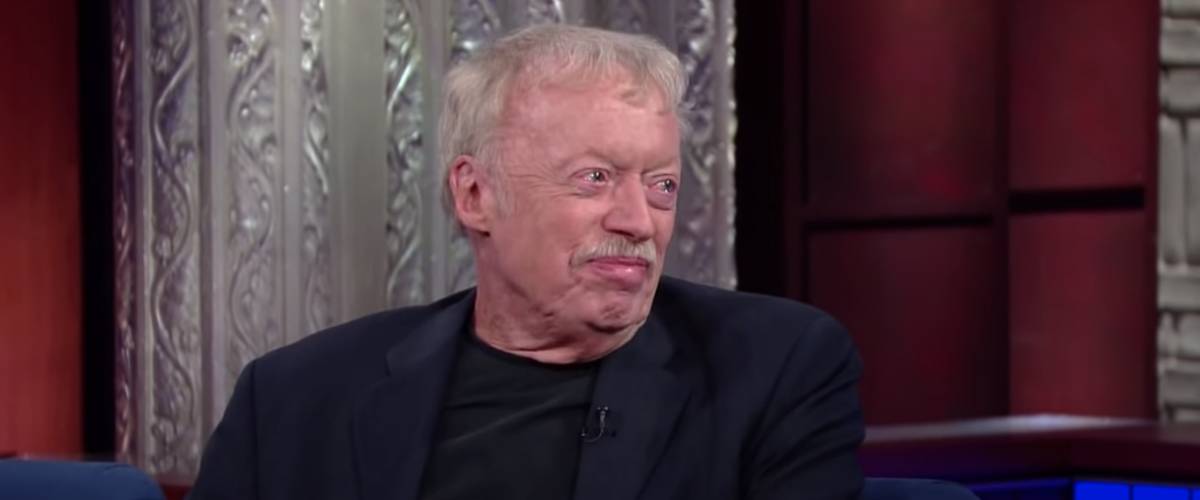 Estimated net worth: $39.2 billion
Phil Knight used to run track at the University of Oregon before teaming up with his former coach to build one of the biggest footwear companies in the world.
Knight's Nike makes more than $39 billion in annual revenue and sponsors many high-profile athletes and sports teams around the world. Seems like naming the company after the goddess of victory had the desired effect.
The company's chairman has donated millions of dollars to his alma maters to support education, athletic programs and renovations.
Rhode Island: Jonathan Nelson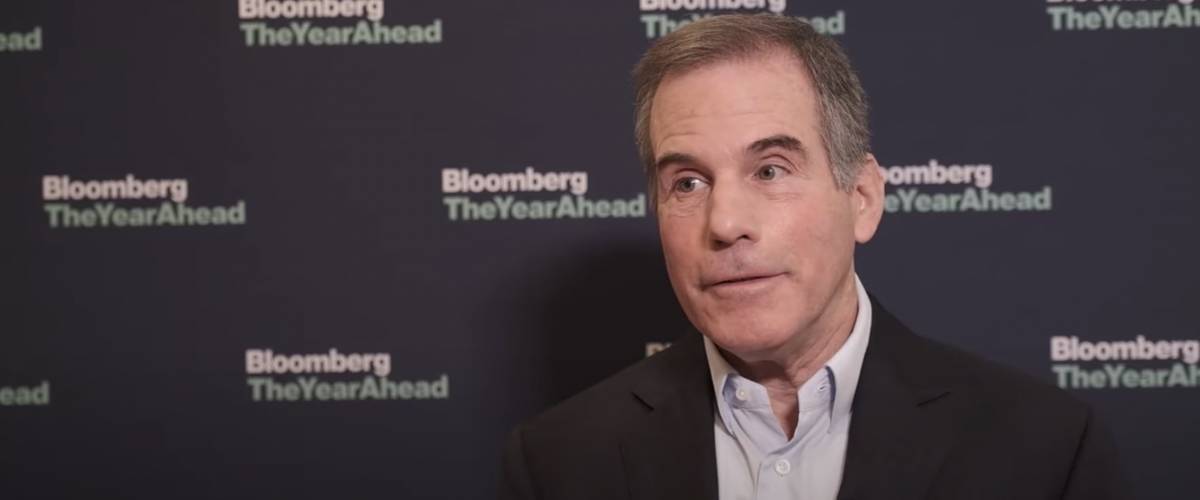 Estimated net worth: $1.8 billion
Dubbed the "stealth mogul" for keeping a low profile despite his firm's massive holdings, Jonathan Nelson runs the private equity giant Providence Equity Partners.
The quiet billionaire has invested in more than 160 companies, including some highly successful telecoms.
Outside of work, Nelson serves on the boards of the Newport Festival Foundation and Brown University, his alma mater.
Texas: Alice Walton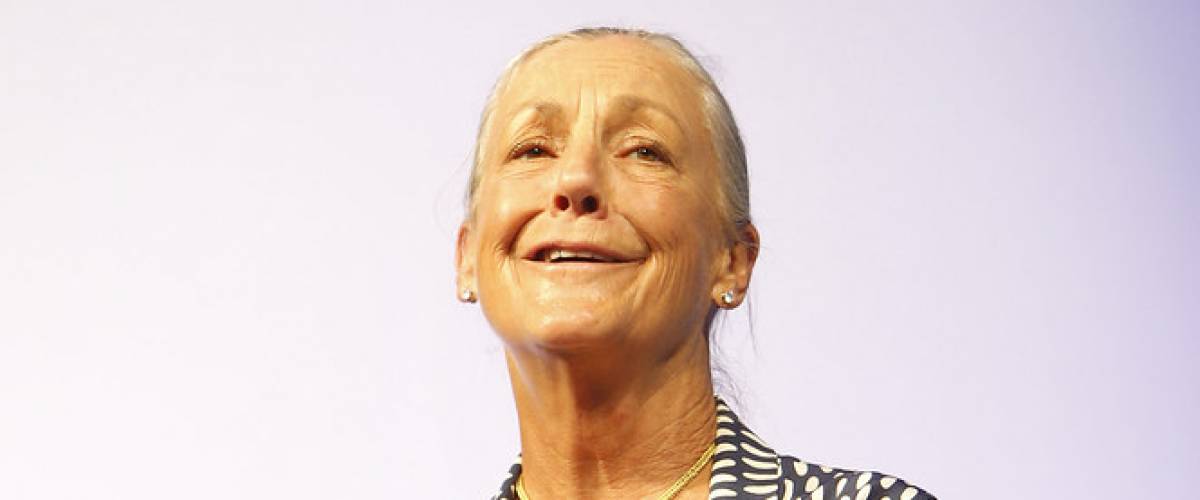 Estimated net worth: $54 billion
This Walmart heiress is just as wealthy as her brother but has focused more on curating art than working for the retail titian.
Alice Walton did a brief stint at the family business before entering the finance world. She worked for Arvest Bank Group for six years and founded the short-lived investment bank Llama Company in 1988. A lifelong equestrienne, Walton also used to raise cutting horses at the Rocking W Ranch.
Walton opened the Crystal Bridges Museum of American Art in Bentonville, Arkansas in 2011. The museum boasts a collection worth millions and is largely funded by the Walton inheritance.
New York: Michael Bloomberg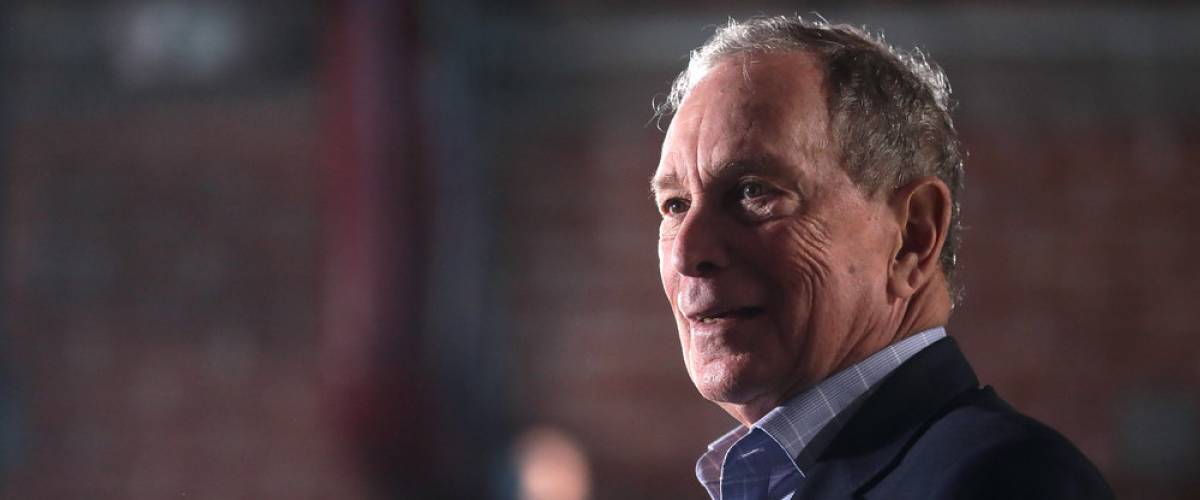 Estimated net worth: $60.1 billion
The former New York City mayor and presidential candidate co-founded Bloomberg LP in 1981. He still owns 88% of the finance, software and media business.
Despite spending close to a billion on the 2020 presidential race, he ended his campaign in March after falling behind Joe Biden, Bernie Sanders and Elizabeth Warren in support.
Bloomberg has also donated more than $5 billion to causes such as gun control and climate change.
Utah: Gail Miller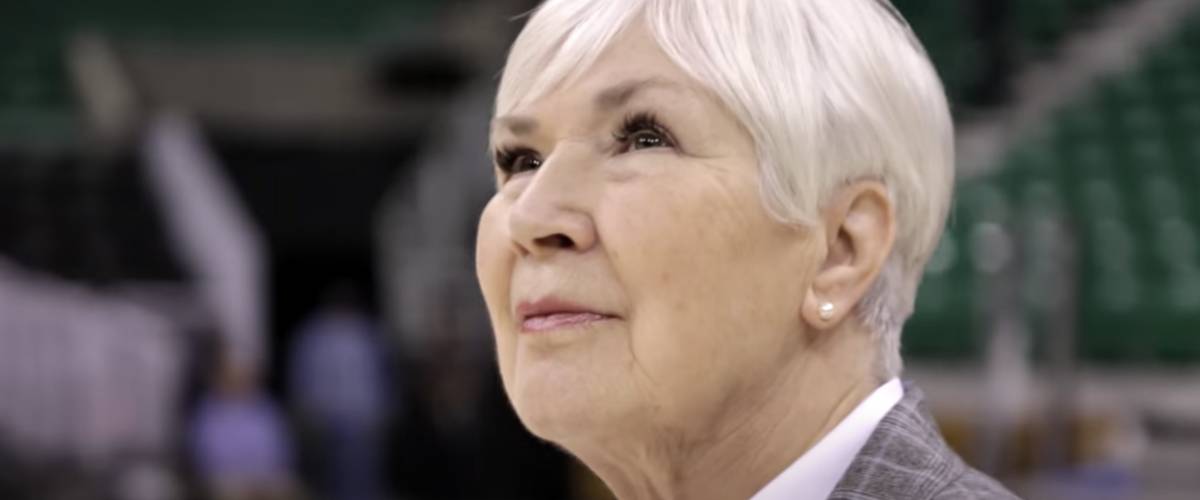 Estimated net worth: $1.7 billion
The wealthiest person in the Beehive State started off buying a single Toyota dealership along with her husband.
That purchase in 1979 would be the first of many. The Larry H. Miller Group of Companies now owns 65 dealerships, offers financing and insurance and operates a real estate arm.
Following Larry H. Miller's death in 2009, Gail Miller assumed 100% ownership of their businesses. Miller also owns the NBA's Utah Jazz, which the couple purchased in the mid-1980s for $22 million. The team is now worth $1.3 billion.
West Virginia: Jim Justice II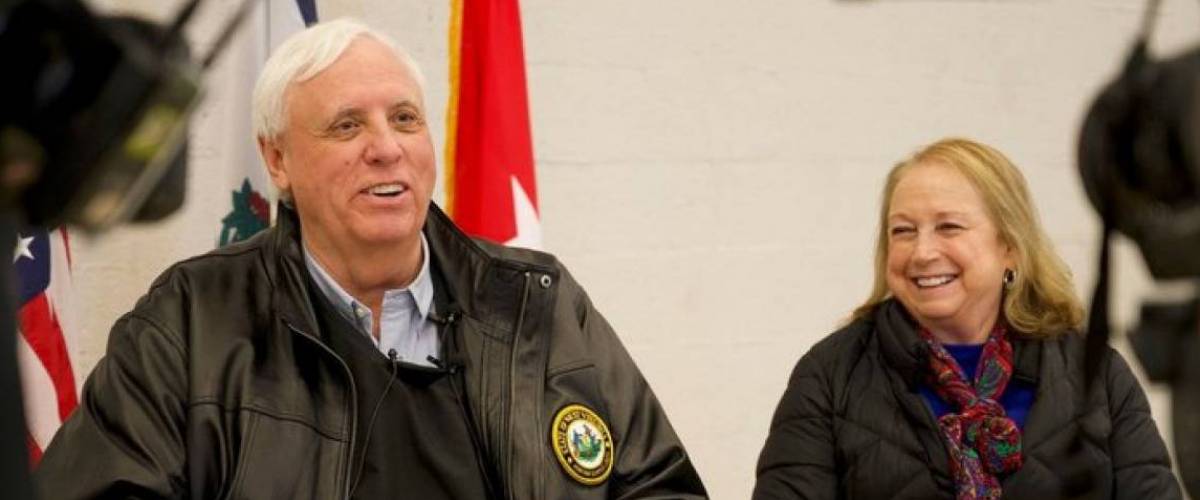 Estimated net worth: $1.2 billion
The richest man in West Virginia is also the state's governor. Jim Justice II ran as a Democrat, then switched back to Republican after seven months in office.
Justice inherited a coal business from his father and founded a farming company of his own, becoming a seven-time national corn-growing champion. Prior to his election, he was the president and CEO of more than 100 companies.
Justice also owns the Greenbrier Hotel, a historic landmark that holds an underground bunker dating back to the Cold War.
Wisconsin: John Menard Jr.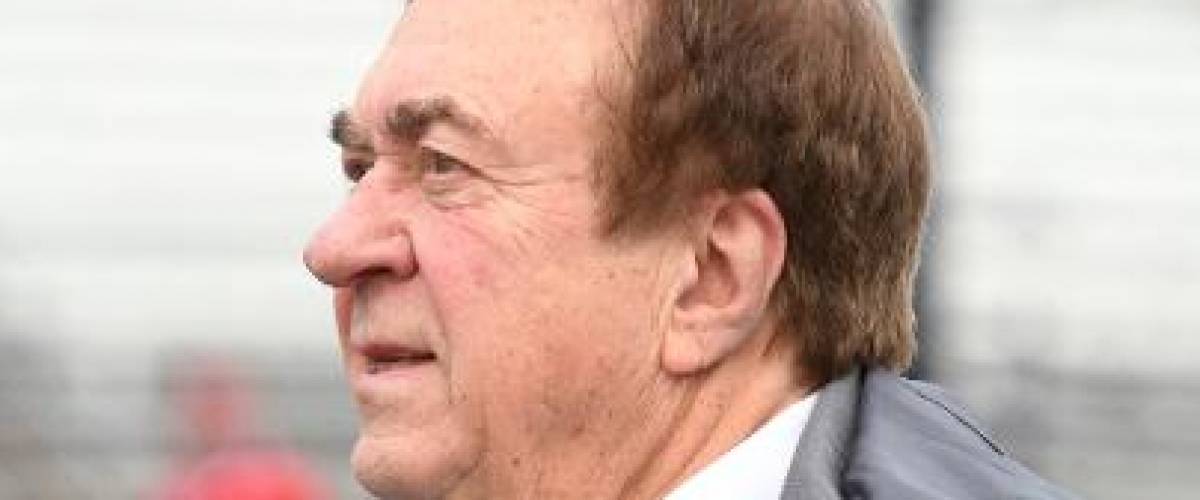 Estimated net worth: $19.5 billion
The founder and owner of Menards, a home improvement chain, has the clout to compete with retail giants such as Home Depot and Lowe's.
John Menard Jr. owns more than 300 stores and has a reputation for running a tight ship. Apparently even his top executives punch in to a time clock everyday.
Menard Jr. is also a former INDYCAR racing team owner and the father of former NASCAR Cup Series driver Paul Menard.
North Carolina: James Goodnight Estimated net worth: $8.7 billion
James Goodnight's love of machines led to the creation of the analytics software firm SAS in 1976.
Goodnight worked on NASA's Apollo program before co-founding SAS with John Sall to analyze agricultural data. Today, SAS software is used by governments, businesses and universities around the world.
Goodnight and Sall have continued their partnership outside of the software business with their private school Cary Academy as well as a country club and hotel.
Virginia: Jacqueline Mars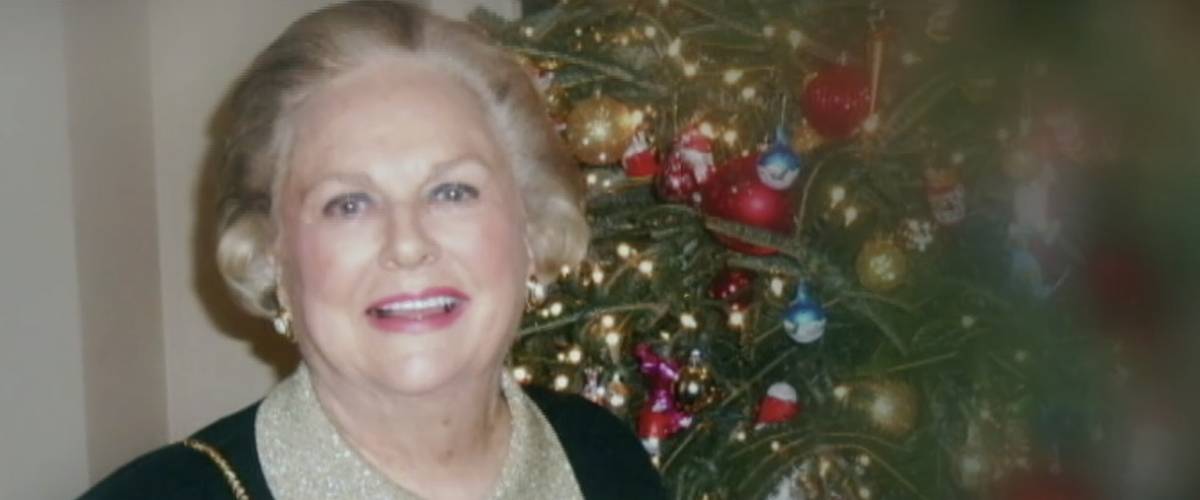 Estimated net worth: $28 billion
Sister to John Mars, Jacqueline Mars enjoys an estimated third of the family candy company.
Mars worked for the business for almost 20 years and served on the board until 2016. Her son, Stephen Badger, currently serves as chairman.
Mars is a noted philanthropist for the arts, conservation and women's education, has served on the board of the Smithsonian Institution and is a trustee of the U.S. equestrian team.
Tennessee: Thomas Frist Jr. & Family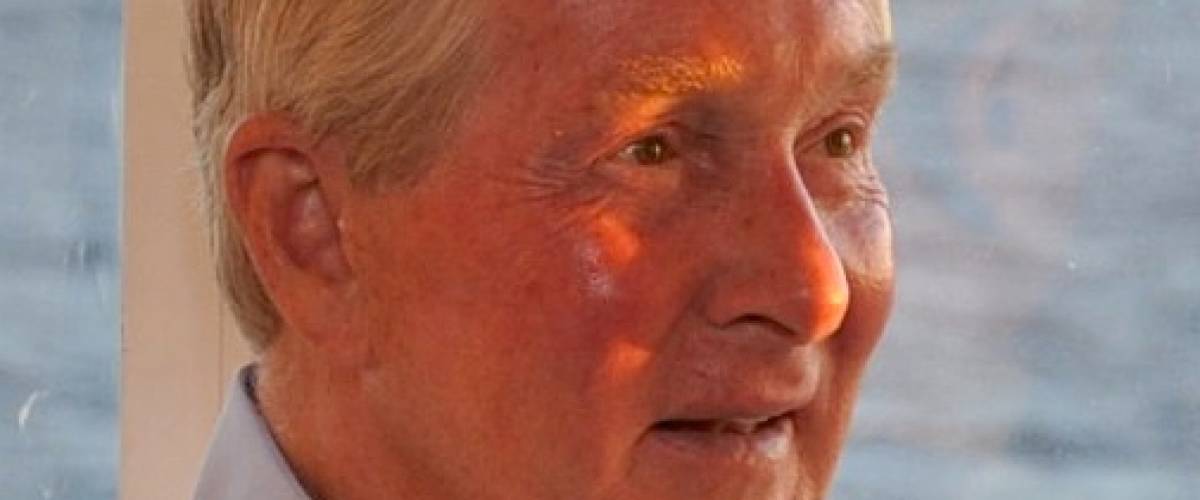 Estimated net worth: $9.6 billion
This former Air Force flight surgeon helped found a huge health care corporation with his father in 1968.
Thomas Frist Jr.'s HCA Healthcare currently owns and operates 185 hospitals and 1,800 sites of care in the U.S. and U.K. He was inducted into the Tennessee Healthcare Hall of Fame in 2003.
Frist Jr. no longer holds an executive position with the company. However, his sons, Thomas Frist III and William Frist, are still board members. Frist Jr. also remains chairman of the board of the nonprofit Frist Foundation.
New Jersey: John Overdeck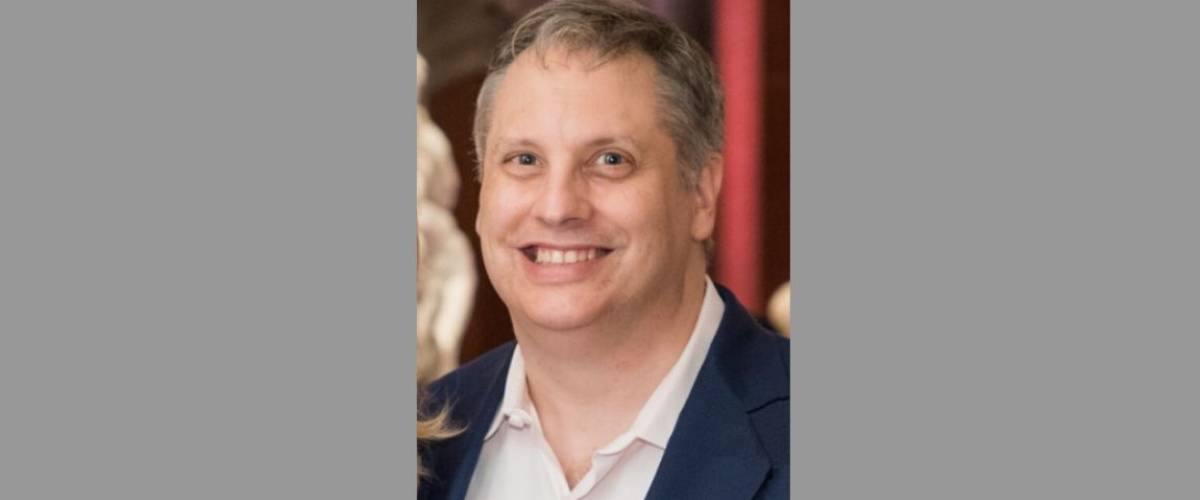 Estimated net worth: $6.1 billion
This former child math prodigy co-founded a hedge fund business that uses artificial intelligence and machine learning to manage its assets.
John Overdeck worked for both Amazon and investment firm D. E. Shaw & Co. before co-founding Two Sigma Investments.
He donates millions toward children's education programs.
Sponsored
Kiss Your Credit Card Debt Goodbye
Millions of Americans are struggling to crawl out of debt in the face of record-high interest rates. A personal loan offers lower interest rates and fixed payments, making it a smart choice to consolidate high-interest credit card debt. It helps save money, simplifies payments, and accelerates debt payoff. Credible is a free online service that shows you the best lending options to pay off your credit card debt fast — and save a ton in interest.