An exclusive watch Widely considered one of the greatest basketball players of all time, LeBron James continues to play for the Los Angeles Lakers at age 37. LeBron is an 18-time NBA All-Star, four-time NBA champion, and two-time Olympic gold medalist.
As of 2022, he is also the second NBA player to achieve billionaire status after retired star Michael Jordan. A fancy watch may not seem unusual for a man with so much wealth, but this particular watch is unique.
LeBron owns a signature Richard Mille RM11-03 Automatic Flyback Chronograph that's reportedly worth $325,000. To put that price tag into context, LeBron has a net worth of $1 billion, according to Forbes.
What's so special about this watch is not just the advanced technology it relies on, but that it's become a staple amongst the world's most elite athletes. There are only 500 timepieces of this model in existence, and they were all pre-sold according to Revolution Watch.
Revolution Watch refers to the Richard Mille as a "membership badge to an ultra-exclusive alternate reality most people will never have access to." Well, LeBron has access and he only had to spend a fraction of his wealth to get it.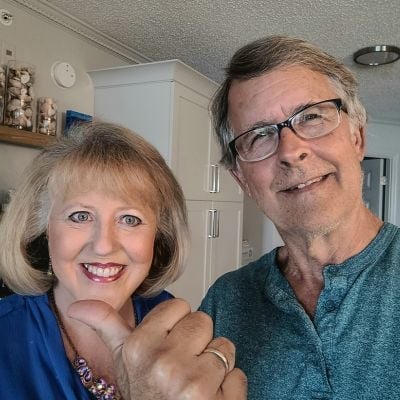 The fanciest fish tank Retired NBA Player Shaquille O'Neal — aka Shaq — is known for being financially savvy. Shaq is the second-largest individual shareholder in the brand management company Authentic Brands Group (ABG), which owns the intellectual property rights to massive retail brands like Reebok and Forever 21.
Another big name in Shaq's portfolio is Google. "I got into Google by accident," he told Vanity Fair, describing his early involvement in the company.
Investing smarts aside, Shaq has made some pretty wild personal purchases.
For example, he owns an 800-gallon Egyptian-themed fish tank commissioned by Animal Planet's popular series "Tanked." The massive aquarium contains three exotic grouper fish (worth almost $1,000 each) and one Japanese eel, a species closely related to the Dragon Eel.
It's hard to say how much this aquarium cost, especially as a custom build, but it's likely in the tens of thousands. Regardless, that's nothing in the grand scheme of Shaq's wealth — the basketball legend is reportedly worth $400 million.
A lot of lottery tickets At 32, former Washington Wizard Chris Singleton has played basketball not only in America, but also internationally — in China and Turkey.
As a man of the world, you'd expect Singleton to spend his money on foreign homes or cultural masterpieces. This is not the case for Chris: The athlete spent his money on, essentially, nothing.
In 2012, hoping to multiply his wealth, Singleton purchased $10,000 worth of lottery tickets for the Mega Millions jackpot, which had a prize of $640 million. It was "either that or blowing it in the clubs," Singleton told the Associated Press of his splurge.
We see the logic (sort of), but it's a questionable choice against the option of investing. According to the Mega Millions lottery, the odds of actually winning the jackpot are one in 302.5 million. But, even with his odds increased by the bulk ticket purchase, not one of those many tickets held the magic numbers needed to win.
Alas, if only he'd put his $10,000 into a diversified portfolio, he'd have more money than his earnings from three seasons with the Wizards — just shy of $5 million, according to HoopsHype.
Kiss Your Credit Card Debt Goodbye
Having a single loan to pay off makes it easier to manage your payments, and you can often get a better interest rate than what you might be paying on credit cards and car loans.
Fiona is an online marketplace offering personalized loan options based on your unique financial situation.
When you consolidate your debt with a personal loan, you can roll your payments into one monthly installment. Find a lower interest rate and pay down your debt faster today.
Get Started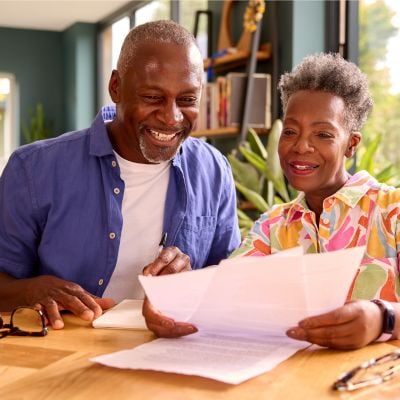 Dangerous cats Former American boxer Mike Tyson is now 56. He competed from 1985 to 2005, in a total of 58 fights. Losing only six of those fights, Tyson is thought to be one of the greatest heavyweight boxers of all time and is ranked first on ESPN's list of hardest hitters in history.
Amongst his most ferocious fighting moments, Tyson is remembered for a 1997 match where he bit off part of Evander Holyfield's ear. No wonder he spent his money on something with big teeth.
Tyson owned at least one Bengal tiger named Kenya, who reportedly ripped off a woman's arm. According to The Richest, Tyson allegedly spent $70,000 to purchase the tiger, plus $125,000 to employ an animal trainer for one year. One Green Planet calculates that the cost of housing — meaning a fence and a cage — for a pet tiger is over $15,000.
As for the arm victim, Tyson told TalkSport that he had to shell out $250,000 in legal compensation. Totaled up, the cost of Tyson's dangerous pets is $500,000 — minimum.
That's just a fraction of his net worth, which is estimated to be $10 million.
Mini Marquis Former NBA player Marquis Daniels, now 41, spent his pro career playing for several big-name teams, including the Dallas Mavericks, Indiana Pacers, Boston Celtics and Milwaukee Bucks.
While all of the athletes on this list have found unique ways to spend money on themselves, Daniel's big purchase is especially narcissistic.
He commissioned a custom necklace from a jeweler in Beverly Hills — but it's not your standard bedazzled fare. Daniels asked the jeweler to make the pendant a sculpture of his own head.
The bejeweled likeness was crafted with 3D-laser imaging, and is made up of nearly three pounds of 14-karat gold, as well as black, white and cognac-coloured diamonds.
Though the price of the necklace is undisclosed, jewelry experts estimate the cost to be in the six figures. Still, with an estimated net worth of $38 million dollars, the necklace weighs more heavily on Daniels's neck muscles than his bank account.
Since this prized piece is an homage to himself, we'll consider it the ultimate form of self care.
Pet camel Carmelo Anthony, forward for the Los Angeles Lakers, is known as one of the most prolific scorers in NBA history. At 38, he has four Olympic medals and has been named an NBA All-Star 10 times.
So, what does a man who has everything get … himself? An unusual friend, apparently.
In 2011, Anthony tweeted "Everybody got dogs and cats as pets, I got a camel!" and an image of Anthony standing beside his new camel began circulating. Considering Anthony was living in a Manhattan condo, most of the public reaction was focused on where this camel was going to live.
If you're considering adopting a pet for your own apartment, camels are apparently more loyal than dogs and are very affectionate towards their owners. Only problem is a camel costs between $5,000 and $25,000 in the USA, says The Daily Wildlife.
For a man with a net worth of $160 million, a few grand is a small price to pay for camel companionship.
Home ATM DeShawn Stevenson, now 41, entered the NBA straight out of high school — college basketball coach Roy Williams described him as his most gifted recruit ever. Stevenson went on to play for six teams during his 13-year NBA career, earning himself a net worth of $10 million.
What Stevenson chose to spend his money on has a relatively small price tag, but it's worth noting for being so … unusual. You might even say that Stevenson spent his money on more money, or at least a container to hold it.
Stevenson bought himself an at-home ATM — the tabloid TMZ says he was inspired by MTV star Rob Dyrdek who had one in his home. Stevenson would reportedly allow his friends to withdraw last-minute cash from his machine before they went out for the night.
The machine held a maximum of $20,000, which Stevenson would refill four to six times a year. If you're wondering whether he charged his pals a service fee … it was $4.50.
Batcave At 39, retired NBA player Danny Granger holds a couple of auspicious titles — he was a 2009 All-Star and earned the Most Improved Player Award that same season.
He played ten seasons in the NBA before a knee injury took him out of the game. Fortunately, Granger has several nerdy hobbies to fall back on.
According to Sportscasting, the man has loved superheroes, comic books and sci-fi ever since he was a child, and he's particularly fond of Batman. That means the existence of his underground Batcave shouldn't come as a surprise to anyone in the know.
When Granger bought himself an Albuquerque, N.M. mansion, he included a secret cave entrance in the design — modeled after the early Batman movies starring Michael Keaton. The plan included a spinning platform for his cars and a moat.
While Granger is reportedly worth $45 million, he's no Bruce Wayne, and he likely spent a good chunk of his earnings on this massive man-cave. Construction news publication Big Rentz estimates that a structure comparable to Batman's cave in the Keaton films would cost $7.2 million.
A really big bed Al Jefferson is argued to have been one of the best low-post scorers in the NBA. At 37, and nearly seven feet tall, he is also one of the NBA's top big men, which in basketball literally means a physically large player, often playing center.
It stands to reason that he'd have to pay the big bucks just for something to stretch out on comfortably. That's why Jefferson purchased a custom bed for $23,000, as teammate Mo Williams told SB Nation.
The bed spans 12 feet by 10 feet — which is dramatically larger than the largest bed on the retail market, the nine-by-nine-foot Alaskan King. While only a few feet larger, Jefferson's custom bed cost significantly more than the Alaskan King mattress, which retails for $2,000 to $7,000.
Williams, shocked by the size and price, leaked a photo of his teammate's custom bed. Even at 6'1, Williams looks tiny lying on the gargantuan mattress.
Advisors at the Sleep Foundation say the average mattress should be replaced every six to eight years. Luckily, with Jefferson's $20 million wealth, he can afford to buy 870 more of them. But, perhaps the first one will be a lifetime investment.
Amusement park Lionel Andrés Messi, also known as Leo Messi, is a household name at 35. He plays forward for Paris Saint-Germain and captains the Argentina national team. He has won FIFA's Player of the Year award and the European Golden Shoe for top scorer six times each.
The star athlete is reportedly worth $600 million and has plenty of expensive assets to show off his wealth. Sure, he's got the standard fleet of luxury cars and mansions, but Messi has also opted to buy into something both unique and interactive.
The Messi Experience Park in Nanjing, China opened in 2020 — a theme park designed for his fans to experience his rise to fame in real-time simulation. The park includes nearly 300,000 square feet of entertainment, featuring theaters, holographic technology, virtual reality, hotels, roller coasters, a football pitch and a bullet train that travels directly to Shanghai.
About $170 million went into creating this epic park, and the project leaders anticipate 4 to 5 million visitors per year.
The Bat Chopper Another soccer superstar, Neymar da Silva Santos Júnior, makes the list with his wildly expensive Batman-themed helicopter.
Neymar spent $15 million on this Airbus H145, made in collaboration with Mercedes-Benz. It can reportedly reach speeds of up to 150 mph and has his initials inscribed on the side and tail.
With a net worth of $200 million, the cost of this 'copter was just a drop in the pond. In 2022, Neymar ranked fourth on Forbes' list of highest paid athletes in the world — just below Messi and Ronaldo.
The 30-year-old now plays forward for Ligue 1 club Paris Saint-Germain, but made headlines with his transfer from FC Barcelona in 2017 due to the record-breaking transfer fee of $263 million.
It feels more like Batman's style to fly solo, but Boss Hunting says the Batcopter can seat 10 passengers in addition to the two pilots. Maybe he can invite Danny Granger for a ride.
Diamond cleats In 2020, Cristiano Ronaldo dos Santos became the first active team-sport athlete to surpass $1 billion in career earnings, according to Forbes. The Manchester United player and Portugal team captain is known for living lavishly — just take a look at his car collection, valued at $24 million. But the most outrageous thing he's spent money on has got to be his customized CR7 Nike cleats, which are completely iced out.
Not only are these shoes adorned by a jewel-encrusted Nike swoop, but also feature a mosaic of diamonds that depicts an image of Ronaldo's face. The Daily Mail says the cleats are one of three boots designed by diamond artist Tokunbo Daniel, and are on display in Museu CR7, a museum dedicated to the athlete's famous memorabilia.
The cost of the cleats is undisclosed, but using the diamond-encrusted Nike cleats belonging to footballer Odell Beckam Jr. as a comparison, you can draw your own conclusion. Independent UK says Beckam Jr.'s shoes are worth $200,000 and the diamonds only cover the swoop. Since there are several times as many diamonds covering the surface area of Ronaldo's cleats, that's a whopping price tag.
A grand entrance Professional wrestler John Cena is widely regarded as one of the greatest professional wrestlers of all time. He's known for being a 16-time WWE champion, a popular meme about being invisible, and for his flashy maneuvers and grand entrances.
This penchant for the dramatic led to his most absurd spending moment: his theatrical entrance to WrestleMania in 2007. It didn't involve a costume or a smoke show — instead it was like a scene from "The Fast and the Furious."
Cena raced around Detroit in a Shelby GT-H Mustang and whipped into Ford Field. He then crashed the Mustang through a sheet of glass and came to a final screeching halt in the wrestling arena. There was a suspenseful pause before music began to play and Cena emerged triumphantly from the vehicle, slamming the driver's door shut behind him.
WWE listed this as the single greatest entrance in the event's history. Costing the wrestler $100,000, it was also the most expensive WrestleMania entrance ever done at the time, according to The Drive. Fortunately for Cena, his $80 million net worth means it was fairly easy to clean up the mess.
Gold teeth You know the phrase "million dollar smile," meaning an especially bright, charismatic and attractive grin? Well, it sounds like Chris Johnson invested in that literally.
The former American football running back played six seasons with the Tennessee Titans, in which he ran for more than 6,000 yards.
There's an often told rumor that Johnson once missed the Titan's team bus on route to the game because he'd left his gold teeth behind. He later told Newsday that the story is not true. It couldn't be true, in fact, because his gold teeth are permanent — and he has six of them.
According to dental experts, a single gold tooth cap can cost anywhere between $800 and $2,500, which means Johnson spent somewhere between $5,000 to $15,000 on his mouth makeover.
Since his estimated net worth is $33 million, his gold implants didn't make much of a dent in his funds. Let's hope the teeth themselves are as resilient.
Battalion of scooters Arian Foster, one of the best running backs in the league, played with the Houston Texans for the majority of his career — and he really loved his teammates.
At the age of 26, he purchased a Segway scooter for each of his offensive linemen, which Fox Sports estimated in 2012 would cost $50,000. To put that price tag into perspective, Foster's net worth is a clean $50 million, so this was a small sacrifice considering how happy it made his teammates.
ESPN writes that the linemen "screamed with delight when they discovered their new toys, and learned how to ride them with help from Foster, who has had one for a while."
Quarterback Matt Schaub expressed concern towards the purchase, telling Fansided "I just want them to be careful, there are too many people walking around, too many obstacles. I just want to make sure they're safe." When one of the lineman was asked what he thought about the potential hazard, he responded simply: "We're athletes man, We got body control."
Sponsored
Follow These Steps if you Want to Retire Early
Secure your financial future with a tailored plan to maximize investments, navigate taxes, and retire comfortably.
Zoe Financial is an online platform that can match you with a network of vetted fiduciary advisors who are evaluated based on their credentials, education, experience, and pricing. The best part? - there is no fee to find an advisor.