Realty Income (O)
Realty Income is a REIT with a portfolio of over 11,000 properties that are under long-term lease agreements.
Its top tenants include big names like Walmart, CVS Pharmacy, and Walgreens — companies that have survived and thrived through thick and thin.
In fact, the REIT claims that it collects around 43% of its total rent from investment-grade tenants. A diversified, high-quality tenant base allows Realty Income to pay reliable dividends.
Moreover, while most dividend-paying companies follow a quarterly distribution schedule, Realty Income pays its shareholders every month.
The stock currently yields 4.7%.
Jefferies analyst Jonathan Petersen has a 'buy' rating on Realty Income and a price target of $78 — roughly 23% above where the stock sits today.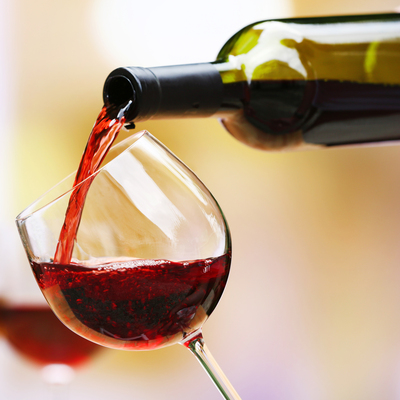 Fine wine is a sweet comfort in any situation — and now it can make your investment portfolio a little more comfortable, too. Now a platform called Vinovest helps everyday buyers invest in fine wines — no sommelier certification required.
Invest Now
W. P. Carey (WPC)
W. P. Carey is another generous dividend-payer from the REIT space. The company recently raised its quarterly dividend rate to $1.061 per share, which translates to an annual yield of 5.1%.
To put things in perspective, the average S&P 500 company yields just 1.6% at the moment.
Those dividends are backed by a portfolio of 1,357 properties totaling approximately 161 million square feet. The company has invested in industrial, warehouse, office, retail, and self-storage properties subject to long-term lease agreements with built-in rent escalators.
While the broad market is deep in the red year to date, W. P. Carey shares are actually up about 3% in 2022.
Raymond James analyst RJ Milligan expects the trend to continue. The analyst has an 'outperform' rating on W. P. Carey and a price target of $95 — implying a potential upside of 14% from the current levels.
Sponsored
Get a piece of commercial real estate
Enhance your portfolio with high-return commercial real estate
First National Realty Partners is the #1 option for accredited investors seeking superior risk-adjusted returns in the grocery-anchored necessity-based retail space.
While commercial real estate has always been reserved for a few elite investors, outperforming the S&P 500 over a 25-year period, First National Realty Partners allows you to access institutional-quality commercial real estate investments — without the leg work of finding deals yourself.
Invest with First National Realty Partners now.