What is market capitalization?
It is easy to quickly find a stock price, but a stock's current trading price alone doesn't tell you much about a company's value. Share prices have to stay above $1 per share on the major exchanges and can go up to thousands of dollars per share.
As of this writing, Class A shares of Berkshire Hathaway cost $289,420 each. But legendary investor and Berkshire Hathaway CEO Warren Buffett would be the first to tell you that share price isn't the first place to look when picking an investment.
A company's real value is the stock price times the number of shares outstanding. If a company has 100,000 shares trading at $10 each, the market capitalization, commonly called market cap, is $1 million. This is the number used to differentiate small-, mid- and large-cap stocks.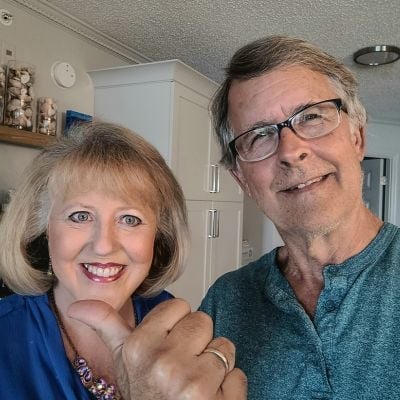 Use the right mix to balance your portfolio for the long run
Big fans of Warren Buffett may want to go all-in on large-cap stocks. Others may prefer a more balanced approach that stretches across companies of many sizes. There is no single rule that works for everyone. You have to understand your investment goals and build a portfolio strategy that makes sense for you.
Knowing how big, medium and small companies fit together can help you land the right mix. Sticking with a good plan for the long term is the best way to succeed in the stock market. Building a strong understanding of what's going on in your portfolio will help you make the best decisions, and even would help you face any decisions made your money management firm (Such as our favorite Fisher Investments).
Don't have a financial advisor? Try Paladin Registry Registry to find financial advisors near you.
The differences among small-, mid- and large-cap stocks
There is no official set of numbers differentiating small and big companies, but investors and the media tend to follow these general guidelines on what makes a company small-, mid- or large-cap.
Small-cap: Market Cap Less Than $2 Billion
Small-cap is the starting point for all new companies. If valued under $2 billion, the company is in the small-cap category. But note that small doesn't mean unimportant or a bad investment. You may even have heard of a handful of them, as this category can include restaurants, retail stores, product manufacturers, online companies and more.
Mid-cap: Market Cap From $2 Billion to $10 Billion**
Mid-cap*stocks are mighty companies that don't hit the threshold for large-cap. These middle companies are doing some big things. If you can buy one that's on track to change the world, you could find yourself with a huge investment gain. Look at the labels around your house and you're sure to find at least a few mid-cap brands.
Large-cap: Market Cap of $10 Billion or More
Large-cap companies are ones that many people have heard of. But with no upper limit, it includes massive companies like Microsoft, Amazon, and Apple, each around the $1 trillion mark. That's why some analysts add a fourth category, mega-cap, for companies worth at least $200 billion.
Trade your favorite stocks any time
Investing doesn't have to be hard. Robinhood is the only place you can trade stocks, options and ETFs 24 hours a day, 5 days a week, all still commission-free. Start building your portfolio with as little as $1.
Get Started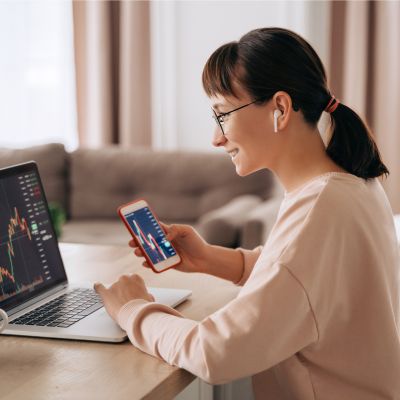 Why company size is important
Small-cap stocks tend to be more volatile but have more opportunity for growth. It's a lot easier to add 10% to $2 billion than to $10 billion. As a company gets bigger, it becomes more stable but also more difficult to grow.
Mid-cap stocks do a good job of balancing risk and reward. Unlike the biggest companies, they have room to grow. They are also ripe for takeovers and consolidation, a potentially huge boon for shareholders.
Large-cap stocks are likely not going anywhere and include companies referred to as "Blue-Chips Stocks." But as they don't have as much room to grow, large-cap stocks don't offer the same exciting opportunities as smaller companies.
As a general rule, smaller companies have more risk and are also more likely to grow. Bigger companies are typically much more stable but underperform their riskier, smaller peers. This guiding principle helps many investors decide how to divvy up their portfolio to align with their risk preferences.
Sponsored
Follow These Steps if you Want to Retire Early
Secure your financial future with a tailored plan to maximize investments, navigate taxes, and retire comfortably.
Zoe Financial is an online platform that can match you with a network of vetted fiduciary advisors who are evaluated based on their credentials, education, experience, and pricing. The best part? - there is no fee to find an advisor.