Coinbase Global (COIN) If you've ever bought bitcoin from an exchange before, you know that there are typically transaction fees involved. And as more people rush to buy cryptocurrencies, these transaction fees quickly add up.
That's where Coinbase found its opportunity. As the largest cryptocurrency exchange in the U.S., it earns a transaction fee every time someone buys or sells cryptocurrency on its exchange.
In Q3, Coinbase had 7.4 million retail monthly transacting users. It earned $1.1 billion in transaction revenue and $145 million in subscription and services revenue.
To be sure, Coinbase shares currently trade at around $250 a piece. But you can get a piece of the company using a popular stock trading app that allows you to buy fractions of shares with as much money as you are willing to spend.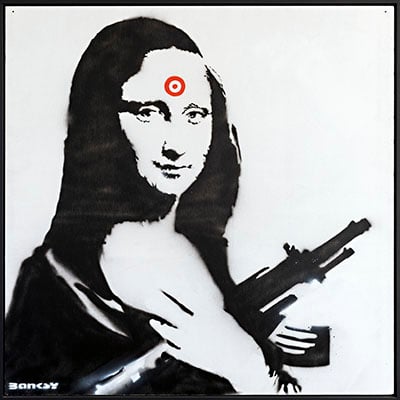 Join Masterworks to invest in works by Banksy, Picasso, Kaws, and more. Use our special link to skip the waitlist and join an exclusive community of art investors.
Skip waitlist
Marathon Digital Holdings (MARA) Marathon Digital Holdings is a cryptocurrency miner.
As of Dec. 1, the company's mining fleet has produced approximately 2,712.3 self-mined bitcoins in 2021.
And while some Bitcoin miners might be tempted to sell their coins amid this year's crypto rally, Marathon simply hoards them — also known as holding on for dear life, or HODL, to crypto enthusiasts.
In fact, the company hasn't sold any bitcoin since October 2020. It even purchased 4,812.66 bitcoins in January 2021 for an average price of $31,168 per coin.
As a result of continued accumulation, Marathon has approximately 7,649.1 bitcoins today, a stake worth over $360 million.
Unsurprisingly, the stock has done well over the past year. Despite the recent pullback in bitcoin, Marathon shares are still up more than 200% in 2021.
PayPal Holdings (PYPL) Digital payments technologist PayPal hasn't been a hot commodity lately. While the S&P 500 is up roughly 26% year to date, PayPal shares are off 19% over the same time frame.
But that could give contrarian investors something to think about. After all, the company's core business isn't doing too badly.
In Q3, PayPal's total payment volume rose 26% year over year to $310 billion. It brought in $6.18 billion of net revenue, up 13% from a year ago.
The company has entered the crypto arena, too.
Users can use its PayPal and Venmo apps to buy, sell, and hold bitcoin and other cryptocurrencies. The company said that first time crypto users on its platforms increased by 15% in Q3.
Of course, if you don't feel comfortable picking individual winners and losers, you can always build a diversified portfolio automatically just by using your "spare change."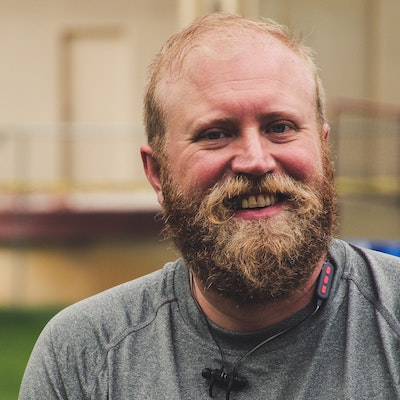 Sign up for Credit Sesame and see everything your credit score can do for you, find the best interest rates, and save more money at every step of the way.
Get Started—100% Free
Exotic alternatives At the end of the day, both stocks and cryptos are volatile.
Diversification is key. And you don't have to stay in the public markets to get it.
If you want to invest in something without the violent swings of bitcoin, take a look at some hidden alternative assets.
Traditionally, investing in things like exotic vehicles or multi-family apartments or even litigation finance have only been options for the ultrarich.
But with the help of new platforms, these kinds of opportunities are now available to retail investors, too.
Sponsored
Fine art as an investment
Stocks can be volatile, cryptos make big swings to either side, and even gold is not immune to the market's ups and downs.
That's why if you are looking for the ultimate hedge, it could be worthwhile to check out a real, but overlooked asset: fine art.
Contemporary artwork has outperformed the S&P 500 by a commanding 174% over the past 25 years, according to the Citi Global Art Market chart.
And it's becoming a popular way to diversify because it's a real physical asset with little correlation to the stock market.
On a scale of -1 to +1, with 0 representing no link at all, Citi found the correlation between contemporary art and the S&P 500 was just 0.12 during the past 25 years.
Earlier this year, Bank of America investment chief Michael Harnett singled out artwork as a sharp way to outperform over the next decade — due largely to the asset's track record as an inflation hedge.
Investing in art by the likes of Banksy and Andy Warhol used to be an option only for the ultrarich. But with a new investing platform, you can invest in iconic artworks just like Jeff Bezos and Bill Gates do.