Oil stock No.1: Phillips 66 (PSX)
Phillips66 is a diversified energy company with four operating segments: Midstream, Chemicals, Refining, and Marketing & Specialties.
Headquartered in Houston, the company has 12 refineries in the U.S. and Europe with a global refining capacity of 2.2 million barrels of crude oil per day. It also markets gasoline, diesel, and aviation fuel through more than 7,500 independently owned outlets in 48 states.
Phillips66 is returning cash to investors. The board has restarted the company's share repurchase program, which had $2.5 billion remaining under its existing authorization as of Mar. 31.
The company also announced a 5% dividend increase in May. At the current share price, Phillips66 offers an annual dividend yield of 4.7%.
Energy stocks have pulled back over the past month and Phillips66 was caught in the sell-off as well. However, the stock is still up 6% year to date – in stark contrast to the broad market's double-digit decline.
Wells Fargo analyst Michael Blum sees more upside on the horizon. Blum has an 'overweight' rating on Phillips66 and recently raised his price target from $114 to $127 — roughly 58% above where the stock sits today.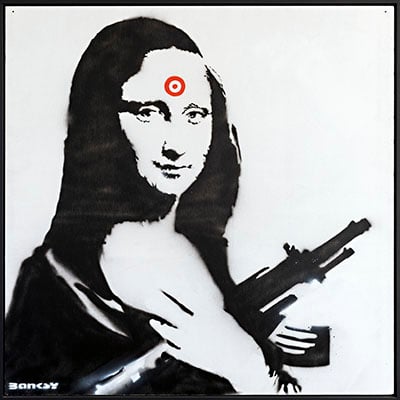 Join Masterworks to invest in works by Banksy, Picasso, Kaws, and more. Use our special link to skip the waitlist and join an exclusive community of art investors.
Skip waitlist
Oil stock No.2: TotalEnergies (TTE)
TotalEnergies is an integrated energy company with operations in more than 130 countries around the world. While the company is known for being one of the oil supermajors, it also produces and markets biofuels, natural gas and green gases, renewables, and electricity.
Business has been booming. In Q1, Total Energies generated $63.94 billion of revenue, representing a 65.5% increase year over year. Adjusted net income came in at $9.0 billion, which tripled the $3.0 billion earned in the year-ago period.
TotalEnergies is a French company and its shares are listed on Euronext Paris. However, the company's American Depositary Receipts (ADRs) trade on the New York Stock Exchange so it's very convenient for U.S. investors to get a piece of the action.
Analysts are optimistic about what's in store for the company. Last month, Bernstein analyst Oswald Clint upgraded TotalEnergies from 'market perform' to 'outperform.' He has set a price target of €70 for the Paris-listed shares — implying a potential upside of 43%.
Sponsored
Fine art as an investment
Stocks can be volatile, cryptos make big swings to either side, and even gold is not immune to the market's ups and downs.
That's why if you are looking for the ultimate hedge, it could be worthwhile to check out a real, but overlooked asset: fine art.
Contemporary artwork has outperformed the S&P 500 by a commanding 174% over the past 25 years, according to the Citi Global Art Market chart.
And it's becoming a popular way to diversify because it's a real physical asset with little correlation to the stock market.
On a scale of -1 to +1, with 0 representing no link at all, Citi found the correlation between contemporary art and the S&P 500 was just 0.12 during the past 25 years.
Earlier this year, Bank of America investment chief Michael Harnett singled out artwork as a sharp way to outperform over the next decade — due largely to the asset's track record as an inflation hedge.
Investing in art by the likes of Banksy and Andy Warhol used to be an option only for the ultrarich. But with a new investing platform, you can invest in iconic artworks just like Jeff Bezos and Bill Gates do.