The short version
A reverse stock split is when a company consolidates its overall number of shares, but share price increases for the reduced number of shares.
Companies undergo a reverse stock split for a few reasons, including to remain listed on stock exchanges or to prevent negative perceptions from investors.
While a reverse stock split doesn't impact the value of a company, it can mean the company is facing trouble. Investors need to do their research and due diligence to determine if they should make any moves.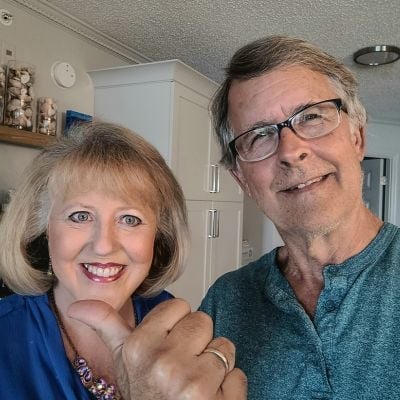 What is a reverse stock split?
A reverse stock split is when a company consolidates its existing shares into fewer, more expensive shares. The result makes the price of each share higher, not because they are necessarily worth more, but because of simple math.
The market capitalization and the total value of shares remain the same during a reverse stock split. How many shares each investor owns and how much each share is worth changes. Stock splits are also called a stock consolidation, stock merge, or share rollback.
A reverse stock split is the opposite of a stock split when a share is split into multiple parts and the price per share decreases.
Read more: Investment terms and definitions you should know
How a reverse stock split works
In a reverse stock split, the company's outstanding shares are divided by a number such as five, ten, or even 100. This causes a proportional increase in the share price.
For example, a 1:10 reverse stock split divides a company's shares by 10, and the value of each share will increase tenfold. So, if you own 10,000 shares, you would own only 1,000 shares after the split. But the shares would be worth the same as when you owned 10,000.
The company's board of directors must approve the reverse stock split, subject to shareholder approval. Once approved, the company will announce the split and include information such as the split ratio and date. The company will cancel its outstanding shares and distribute new proportional shares to shareholders on that date.
Stop overpaying for home insurance
Home insurance is an essential expense – one that can often be pricey. You can lower your monthly recurring expenses by finding a more economical alternative for home insurance.
SmartFinancial can help you do just that. SmartFinancial's online marketplace of vetted home insurance providers allows you to quickly shop around for rates from the country's top insurance companies, and ensure you're paying the lowest price possible for your home insurance.
Explore better rates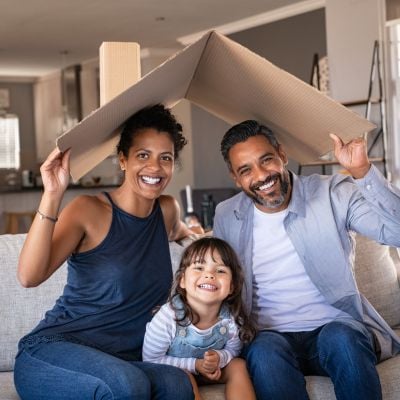 Why companies undergo reverse stock splits
There are a few reasons why a company might issue a reverse stock split. The most common reason is to avoid being delisted from a stock exchange like the Nasdaq or the New York Stock Exchange (NYSE). For a company to stay on the NYSE, for example, it has to trade above $1. If the stock price falls below $1 for a set time, the stock exchange might delist it.
Companies might also use reverse stock splits to prevent negative investor perceptions. The lower stock price might make investors decide to sell off their stock. Increasing the company's stock price can also help it maintain favor with large institutional investors who might have restrictions related to investing in delisted stocks.
However, investors don't always receive reverse stock splits favorably. A reverse split usually indicates that the stock price is almost at the bottom and could indicate the company is struggling. In addition, if there is a reduced number of available shares, it can harm the company's liquidity.
GE reverse stock split
General Electric declared a 1:8 reverse stock split in 2021, which reduced its stock float from 8.8 billion to 1.1 billion. It issued the split because it struggled after selling off some of its business, and its share price fell more than 50% from its 2016 high. The company declared a reverse stock split to match its reduction in business. This move didn't convince the shareholders, and the company's stock continued to fall. General Electric stock price from January 1, 2016- August 30, 2022. Image source: Yahoo Finance
SoFi reverse stock split
In July 2022, SoFi shareholders approved a proposal that gives the company's board the authority to enact a reverse stock split if they feel it would be beneficial. If the reverse split were to occur, it would fall within the range of a 1-2 to 1-10 split. Many analysts have discouraged SoFi's board from accepting the proposal but, as of yet, no public announcements have been made either way.
How to profit from a reverse stock split
There are two primary ways that investors could make money from a reverse stock split. One way is to buy shares of the company before the reverse split occurs with the plan to sell them soon afterwards. This can be profitable if the company's stock price increases after the split.
Another way to make money from a reverse stock split is to short sell the stock of the company. This involves selling shares of the company's stock that you do not own, and then buying them back at a lower price after the split. This can be profitable if the company's stock price decreases after the split.
However, both of these strategies are risky. In the first case, there's no guarantee that a stock will increase in value after a reverse split (in fact, there's a good chance that the opposite could happen). And short selling is an inherently risky way to make money in the stock market as there's no limit to how much money you could lose on a position.
Pros and cons of a reverse stock split
Pros
Prevents a stock exchange delisting
Can boost investor's opinion of the stock
Can increase or maintain favor among influential investors
Cons
Loss of liquidity
Investors might perceive it as a sign the company is struggling
Is a reverse stock split good or bad?
If a company you invest in announces a reverse stock split, you might wonder how to profit and if you should sell or buy more stocks. The split itself won't impact you, as your investment value will remain the same even if the individual stocks are worth more.
But the reason for the reverse stock split matters. Reverse stock splits often come after a long decline in share price. Investors typically consider this negative news and it can result in the company's stock price falling even more after the split.
However, a reverse stock split can sometimes give a company time to get its operations back on track. This happened when travel giant Priceline, now Booking Holdings, did a 1:6 reverse split after the tech bust of the early 2000s.
So whether or not a reverse stock split is good or bad depends on the circumstances around the decision and the company itself. In each case, it's best to carefully read any provided materials and the SEC filings to determine the reasons for the reverse split and the best course of action for your portfolio.
Read more: Risk/reward ratio: What it is and how to calculate it
The bottom line
When a company decides to perform a reverse stock split, it increases the share price but decreases the number of shares — all without changing its market value. Many companies in trouble use this accounting trick to help buy them time or remain listed on a stock exchange.
Many investors take a reverse stock split as a negative sign, but it's not always the case. Sometimes, it can give the company the time it needs to get its operations sorted.
Because of this, if you own stock of a company that has announced a reverse stock split, it's important to read the financial and SEC statements to determine the reason for the split. Then you can decide if the company is on its way to redemption or if it's a sign of an impending disaster.
Read up on stocks:
Sponsored
Follow These Steps if you Want to Retire Early
Secure your financial future with a tailored plan to maximize investments, navigate taxes, and retire comfortably.
Zoe Financial is an online platform that can match you with a network of vetted fiduciary advisors who are evaluated based on their credentials, education, experience, and pricing. The best part? - there is no fee to find an advisor.