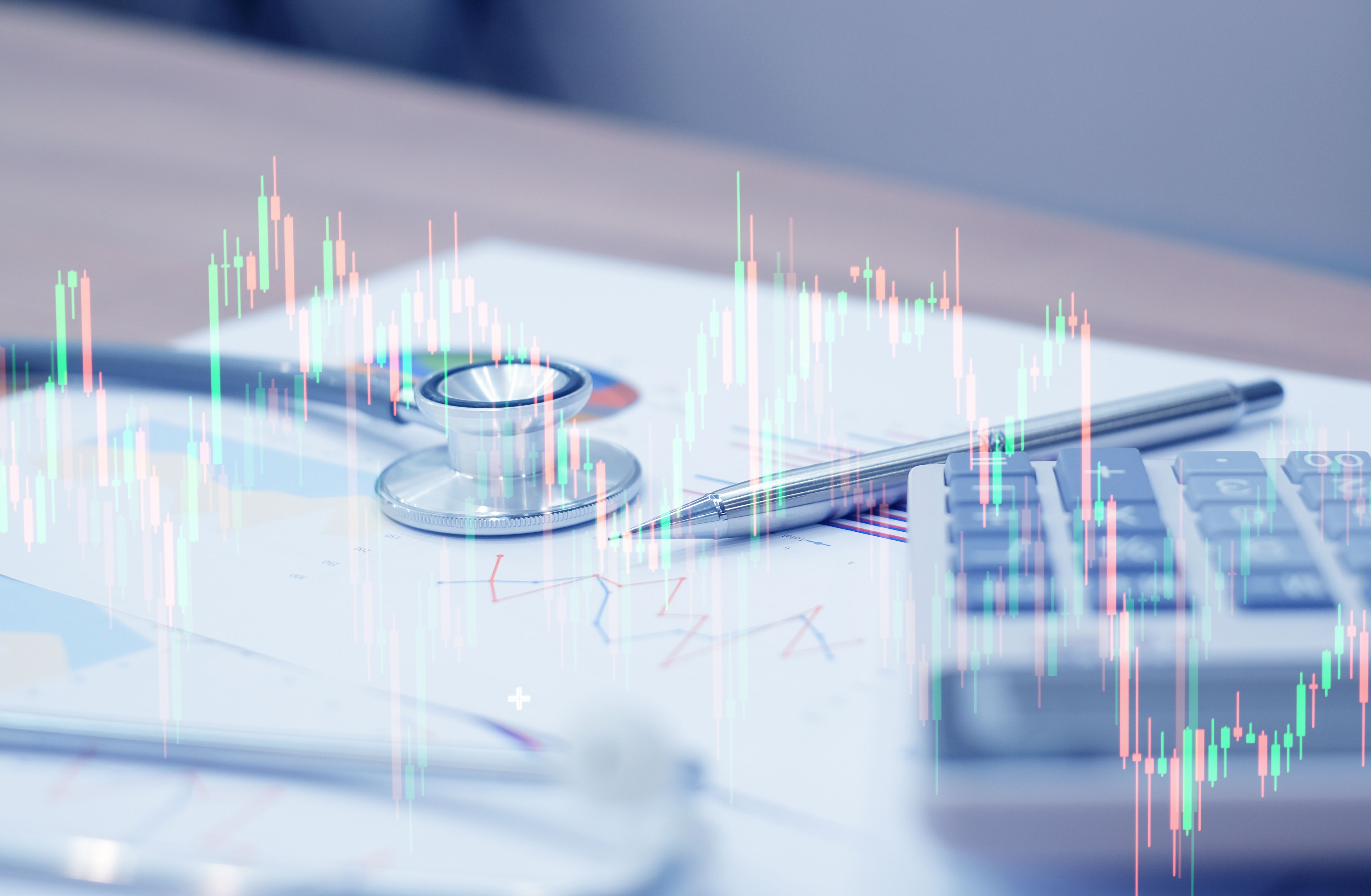 Should you invest in healthcare in 2023? Experts weigh in
chainarong06 / Shutterstock
🗓️
Updated: October 24, 2022
We adhere to strict standards of editorial integrity to help you make decisions with confidence. Please be aware that some (or all) products and services linked in this article are from our sponsors.
We adhere to strict standards of editorial integrity to help you make decisions with confidence. Please be aware that some (or all) products and services linked in this article are from our sponsors.
Interested in buying healthcare stocks? Read on to find out how.
Should you invest in healthcare stocks? Depending on your investment goals and style, healthcare stocks could be an important part of your portfolio. Healthcare stocks encompass many different companies, including pharmaceuticals, biotech, medical equipment, health insurance, and healthcare provider businesses.
Buying health stocks directly isn't the only way to get started. Read on to learn more about how to invest in healthcare stocks, and we discuss different ways you can add healthcare sector exposure to your investment portfolio.
What is the Healthcare industry?
Virtually everyone in the world needs health care. From annual physicals and scheduled vaccinations to surgeries and lifesaving or life-improving treatments, people all over the world need medical services.
According to the Centers for Medicare & Medicaid Services, Americans spent a total of $3.6 trillion on health care in 2018. That's a 4.6% increase over the prior year and equates to $11,172 per person. And it's about 17.7% of the entire U.S. gross domestic product (GDP).
Healthcare companies clearly make a lot of sales in the U.S. When you factor in global healthcare spending, there's clearly a lot of money-making potential in this market. Be sure to work with a trusted discount broker such as Ally Invest, do your research, and choose companies with growth potential and strong prospects for long-term profitability.
Different types of Healthcare stocks
There are many types of healthcare stocks to choose from. And various segments of the healthcare supply chain. Below are some of the more common types of healthcare stocks you might come across, including examples of companies in each industry.
Pharmaceutical stocks
According to 2018 data from the Centers for Disease Control and Prevention (CDC), 48% of Americans have used at least one prescription drug in the last month. 24% took at least three, and 12.6% took five or more. Nearly 74% of doctor visits result in drug therapy.
These companies make a lot of money. And they strive to create the next blockbuster drug that brings in billions of dollars in sales. Examples of these companies include Johnson & Johnson, Pfizer, Novartis, Merck, and AstraZeneca.
Biotech stocks
Biotechnology has some overlap with pharmaceuticals. It includes work in genetic therapies, hormone therapies, and other advanced scientific research. It focuses on how our bodies work and respond to various treatments. Large companies in this field include Gilead, Amgen, Celgene, Biogen, Moderna, and CRISPR Therapeutics.
Medical supply stocks
If you go in for surgery, the doctors wear scrubs and use imaging tools, scalpels, medical sponges, and other gadgets and doodads. When you go for a checkup, you still need to sit on an exam table under a medical examination light and could have your ears, throat, eyes, or other body parts examined with medical instruments. Doctors' offices and hospitals have to buy all of that equipment somewhere. And that "somewhere" is medical suppliers. Major companies in this space include Stryker, Johnson & Johnson, Medtronic, Boston Scientific, and Thermo Fisher Scientific.
Medical care stocks
Many doctors run their own offices, and many hospitals are run by large nonprofits. But there are plenty of for-profit companies in healthcare services too. Large healthcare companies include Community Health Systems, HCA Healthcare, Teladoc Health, and Centene, to name a few.
Health insurance stocks
Health insurers have to follow some very specific rules under the Affordable Care Act (Obamacare). But that doesn't mean they don't make profits. In 2019, U.S. health insurance companies earned $35 billion in profits. And with COVID, their profit margin is even higher (nearly double) for the first half of 2020. Major health insurance stocks include UnitedHealth Group, Humana, Anthem, Centene, and Cigna.
Pharmacy benefit manager stocks
The U.S. healthcare system is so convoluted that we need companies that act as intermediaries in administering pharmacy benefits. And these healthcare bureaucrats earn a healthy profit. This category may also include drugstores that dispense pharmaceutical products. Major examples include UnitedHealth, Evolent Health, CVS Caremark, and Cigna.
What the experts say about investing in the healthcare sector
We asked several industry experts to provide their advice for people looking to start investing in stocks and shares within the US Healthcare sector, all of whom say it's a relatively stable market to get started with. Here's what they advised budding investors who are thinking about getting started in the sector.
Professor Scott Brown, Chief Analyst at StockMarketTradingChannel.com
Professor Scott Brown emphasized how companies' prices rose during COVID, but did point out the market differs depending on which sub-sector you are looking at.
"COVID was hard on hospitals because costs rose. But some pharma companies like Moderna (NASDAQ: MRNA) soared because of the high demand for their COVID vaccine. Other companies like Johnson & Johnson and Pfizer languished because of inferior vaccines and more importantly diversified operations with normal returns that watered down profits. In other words, the state of the healthcare industry is a mixed bag that depends on the segment in which you are looking."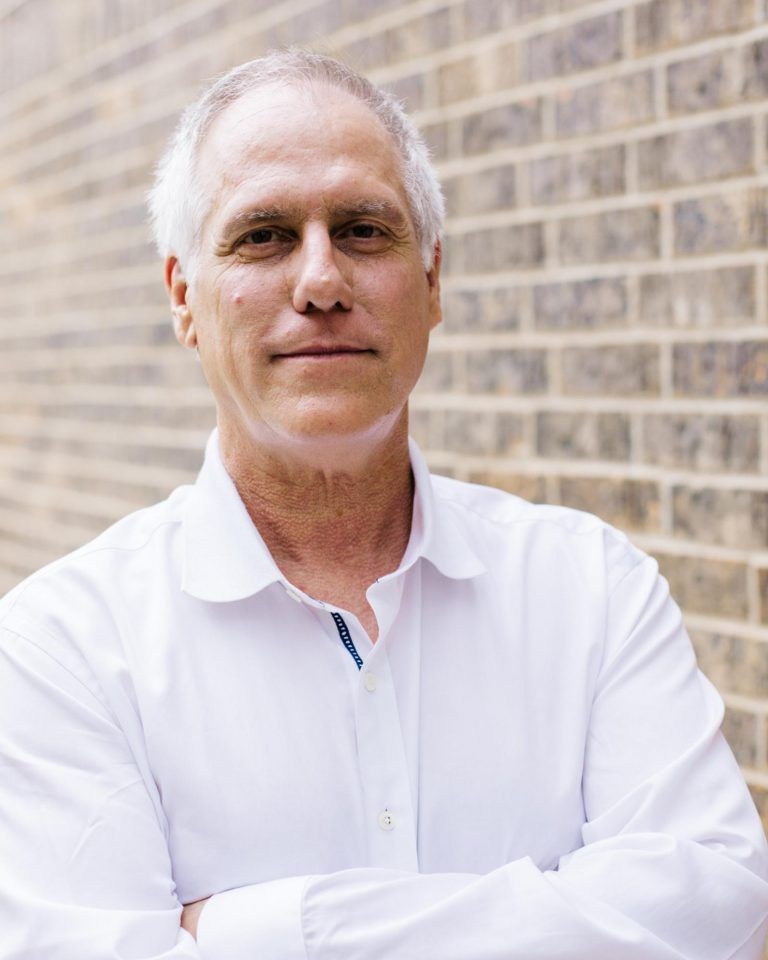 Ziga Breznik, Owner and Head of Research, Public Finance International
Breznik specifically picked out AbbVie Inc as his pick of stocks across the healthcare sector. Here's how he explained his choice:
"If I had to pick one, I would really like the look of AbbVie Inc. (NYSE: ABBV) going forward. This Chicago-based pharmaceutical company looks like a good bet for strong revenue going forward, as two new drugs have been brought to market, and only one of their patents is set to expire in the next decade.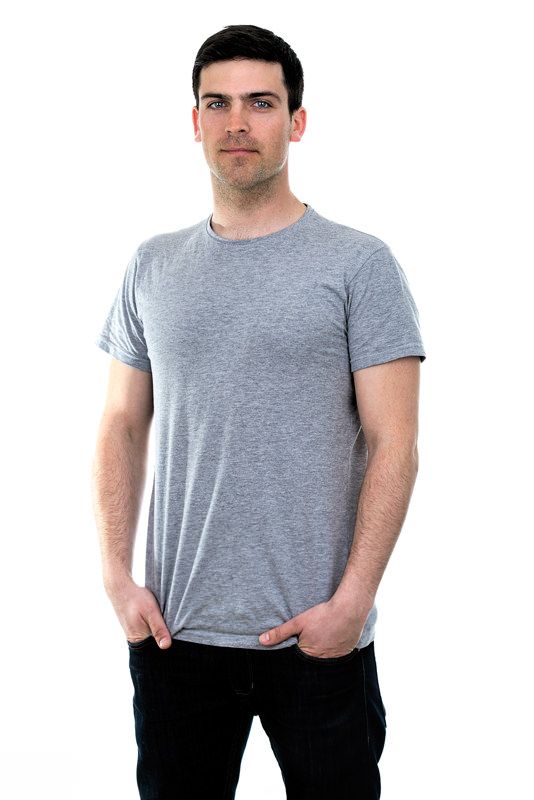 The share price has been relatively stable for months, currently standing at $141.02, versus an average of $135.84 over the course of the last year and a yearly high of $174.96. To top it all off, AbbVie boasts a $1.41 dividend per share for a 3.96% yield. Either way, Abbvie certainly looks like a stock that will hold its ground in the troubled times that loom ahead."
Andy Kalmon, CEO of HeyBenny.com
Kalmon didn't pick out a specific healthcare company, but recommended U.S. pharmaceutical stocks as a safer option and biotech stocks for investors who have a higher risk tolerance.
"The US health sector is typically one of the best places to invest in because it tends to remain stable in spite of economic downturns. During a recession, it is generally low-risk while still having a great potential for strong earnings growth. Regardless of the state of the economy, people are going to need to go to the doctor, which is why it remains fairly reliable as far as investments go.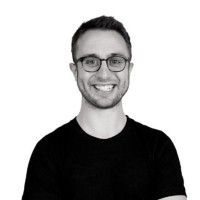 Right now, pharmaceutical stocks are great options to invest in because they remain relatively low-risk during times of economic uncertainty. For investors who like to take a bit more risk, biotech stocks are a top option because although they are a bit riskier, the earning potential is massive."
How to find the best healthcare stocks
Finding the best healthcare stocks is similar to finding the best stocks in other industries.
Some investors (the author included) prefer a focus on company fundamentals and financial performance as a way to filter through the stocks and find potential winners.
But some more-active traders lean on technical analysis, which uses recent stock trends to predict future price movements.
Forward-looking investors who are willing to speculate and take on more risk may be interested in following the news for upcoming medical breakthroughs. New medications, device technologies, and treatments have the potential to vault some stocks to new highs. But if the research falls through, the stock value could plummet to new lows. It's up to you to decide if the risk is worth the potential payoff.
Remember, you don't have to buy single healthcare stocks on their own. Buy a healthcare-focused exchange-traded fund (ETF) or mutual fund. This can add a diverse group of healthcare-related stocks to your portfolio with just one purchase.
A healthcare ETF can give you a diverse portfolio of healthcare stocks. Some major ETFs in this sector include:
The Health Care Select Sector SPDR Fund (XLV)
Vanguard Health Care Index Fund ETF (VHT)
iShares Nasdaq Biotechnology ETF (IBB)
iShares U.S. Medical Devices ETF (IHI)
SPDR S&P Biotech ETF (XBI)
Buy healthcare ETFs with Public.com
What to look for in healthcare stocks
Here are some common stock-buying considerations to look for, as well as some that are more unique to healthcare:
Financial performance: Look at the finances of the company during each quarter, including revenue, profit, and sales trends. These are a big part of determining stock values.
Dividends: Dividends are a payment from a business to owners, which includes shareholders. Dividends and dividend growth trends are another big part of determining stock prices. And it can be a good way to increase the value of your portfolio.
Growth prospects: The potential for future growth can add to a stock's value. And future growth can be a great value to shareholders who own the stock when the company makes a big announcement. These announcements have a big effect on pharmaceutical stocks. Also, their prices can be dramatically affected by the current development pipeline and new drugs approved by agencies like the FDA.
Risks of investing in healthcare stocks
But just as a new drug can lead to a huge profit for stocks, they sometimes don't work out. When a promising development doesn't work out, the stock price may tumble. Even outside of pharmaceuticals, healthcare companies often have huge development expenses. That can be a drag on profits and hurt financial results.
The industry has strong tailwinds of an ageing population and high healthcare costs to keep profits up. But changes in healthcare regulations, the health insurance industry, and scientific developments can all threaten future profits and stock prices.
Related: How to invest
Potential of investing in healthcare stocks
If you understand the risks of healthcare stocks, you may be in a good position to buy into the healthcare industry and tap into its investment potential. With literally every human a potential customer to this industry, there's no saying where its profits may top out.
There is huge potential from investing in healthcare stocks and other investments that give you exposure to the healthcare sector. So, if you've done the analysis and they make sense for you, healthcare stocks could be exactly what your portfolio needs to take your investments to the next level.