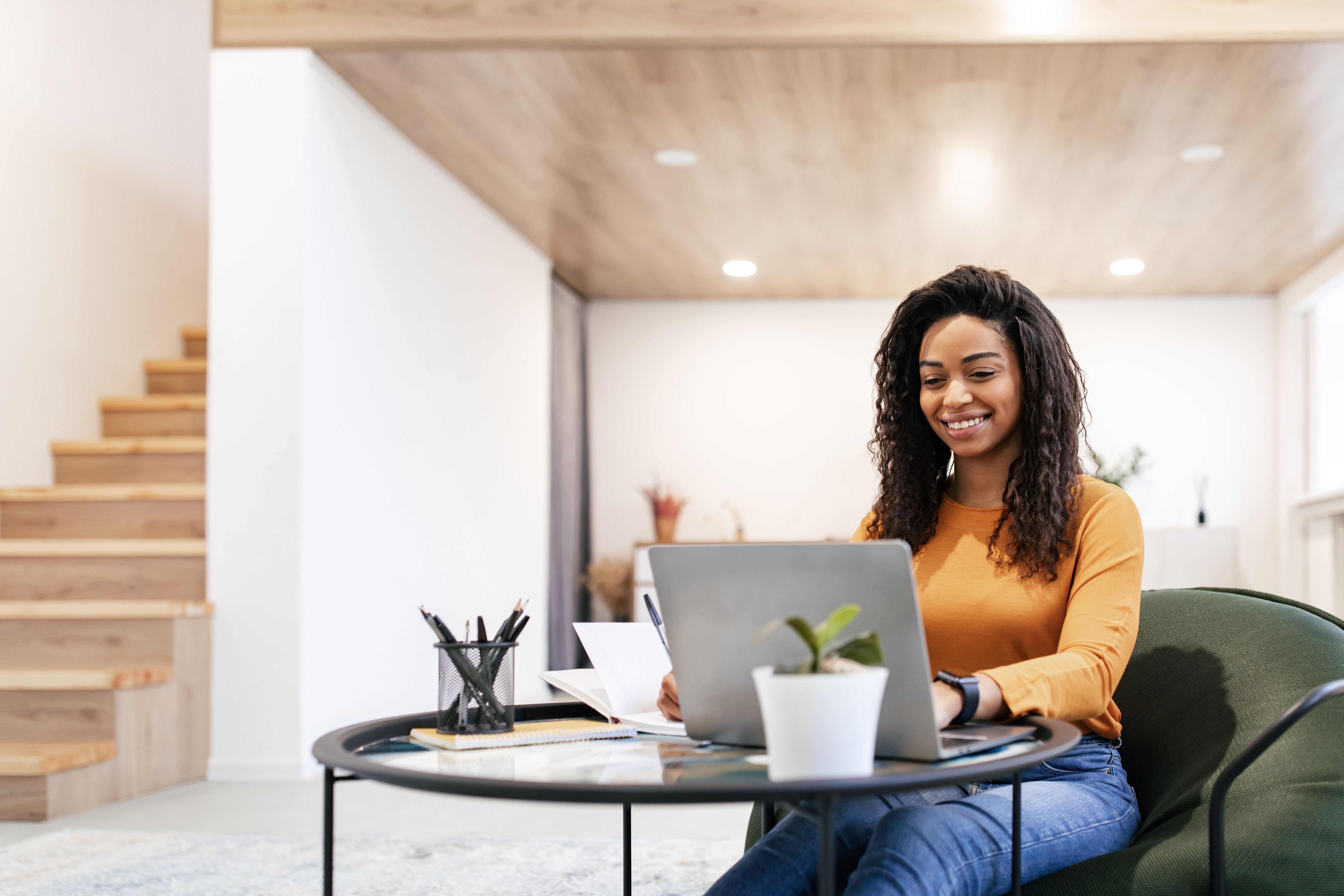 The election effect on the stock market
Prostock-studio / Shutterstock
🗓️
Updated: November 12, 2020
We adhere to strict standards of editorial integrity to help you make decisions with confidence. Please be aware that some (or all) products and services linked in this article are from our sponsors.
We adhere to strict standards of editorial integrity to help you make decisions with confidence. Please be aware that some (or all) products and services linked in this article are from our sponsors.
Is there an election year stock market effect? Whether you strongly identify with a major political party or consider yourself an independent, apolitical, or something else, you may be wondering how the upcoming 2020 election results will impact the stock market. Based on the two major-party candidates' policy priorities, here's a look at stocks and industries that may be swayed by an election effect on the stock market.
The stock market during election years
If there's one thing, the stock market doesn't like — aside from bad earnings — it's uncertainty. As America ramps up for a contentious election day, there's a good chance we won't know who wins until days or even weeks after November 3.
In the event of a contested result, the stock market may struggle until the results are sorted out. If history repeats itself in any state as it did in Florida during the Bush vs. Gore election 20 years ago, the stock market could be in for a rough ride. The Dow Jones Industrial Average (DJIA) fell 5% in the two weeks following the election day and stood about 3% below election day levels when the Supreme Court made its decision.
President Trump may not respect the election results. And there's a good chance we will see recounts or challenges to results in any state where Trump or Biden wins with a narrow margin. If either candidate challenges election results or refuses to concede, the stock market may suffer.
As with any other short-term market fluctuation, trading based on election results can be highly risky. The safest way for most people to invest is with a long-term focus. This keeps any single election or event from derailing their diverse investment strategy.
Interested in investing? Check out our top recommended online stock brokers. Here are our favorites:
Highlights
E*TRADE
Ally Invest
TD Ameritrade
The stock market during Trump's presidency
We've already had four years of a Trump presidency. So we have a good idea of what to expect if he wins the 2020 election and retains office for four more years.
Trump's policy priorities for the economy have focused on lowering taxes for businesses and managing international trade through tariffs. His tax-related policies have led the stock market to record highs, driven by higher corporate profits and increased share buybacks. Even in the midst of the coronavirus pandemic, lower taxes and less regulation helped the stock market.
But that stock market success has been partially offset by an erratic approach to trade relationships and tariffs. Though Trump's tariff announcements led to market-wide drops, the effects are much more nuanced and industry-specific.
Here are closing market index values on January 20, 2017, Trump's inauguration day:



Stocks likely to benefit from Trump winning the election
Here's a look at some specific industries and stocks that may benefit from a Trump reelection:
Financial stocks: With a strong background in real estate, Trump knows his way around Wall Street and the financial sector. Tax cuts and deregulation could further boost the bottom lines of banks and other financial companies.
Defense companies: Defense contractors typically do well when military budgets grow. Trump is a big fan of American military superiority. So companies like Boeing, Raytheon, Northrop Grumman, and Lockheed Martin would likely benefit.
Energy resources: Trump is a fan of the fossil fuel industries, including coal, oil, and gas. His reelection could benefit mining and extraction companies and power production companies. These take advantage of the low cost of coal and natural gas power generation.
Private prisons: Trump favors strong criminal punishments. This could lead to growing prison populations and longer sentences. Examples of companies that could benefit include the Geo Group and CoreCivic.
Firearms manufacturers and sellers: Guns are a hot-button issue. Trump sides with gun rights advocates who argue for easier and wider access to guns. Smith & Wesson and Sturm, Ruger & Co. are manufacturers who could benefit. And retailers like Sportsman's Warehouse and Big 5 Sporting Goods may profit from more sales.
While it's impossible to know how the market will react if Trump is reelected, looking at the stock market's past performance can give us an idea of what could happen.
Stocks likely to benefit from Biden winning the election
While Biden has never lived in the White House, he has held the second-highest post. And he was a U.S. senator for 36 years. This experience and published policy priorities give an idea of which industries would most benefit from a Biden win.
Biden has said he would work to restore the previous corporate tax rate. This could be negative for the markets in general. But in the long run, the trajectory would still likely be upward. Regardless of the tax rate, the following industries are likely to benefit from a Biden presidency.
Renewable energy: Biden is strongly in favor of renewable energy. This could benefit solar, wind, and hydropower stocks. These include diverse companies like Tesla, NextEra Energy, Vestas, and Brookfield Renewable Partners.
Health care: Biden was in the Obama administration when the Affordable Care Act passed. That law expanded healthcare coverage to millions of Americans. Biden would likely continue work to give more Americans access to healthcare coverage. Stocks that may benefit include UnitedHealth, Centene, and Teladoc Health. Here's our how to invest in health care stocks guide.
Infrastructure: Biden's policy objectives include a major infrastructure development plan. That could boost the bottom lines of companies in the construction industry. These include Caterpillar, Deere & Company, Martin Marietta, and Vulcan Materials.
Conglomerates: Biden's infrastructure plans also include fresh support for the American manufacturing sector. That could benefit companies such as Procter & Gamble, Berkshire Hathaway, and others.
Cannabis: Biden is likely to follow a continued legal marijuana expansion path for medical and recreational use. This could help cannabis stocks like Canopy Growth and Curaleaf.
Keep a long-term focus regardless of the election results
It's hard to predict who will win the election and how the markets will react. The election effect on the stock market may cause temporary swings. But most investors best avoid tinkering in the stock market during election years. Over time, the markets have always trended upward. So it's better to invest your money at a steady rate than sit on the sidelines while politics play out.