Apple (AAPL) Apple is by far Buffett's largest holding, accounting for more than 40% of Berkshire's portfolio by market value.
One of the reasons behind that concentration is the sheer increase in the tech giant's stock price. Over the past five years, Apple shares have surged more than 480%.
Earlier this year, management revealed that the company's active installed base of hardware has surpassed 1.65 billion devices, including over 1 billion iPhones. But the company does more than just making smartphones and computers; it has built an ecosystem.
While competitors offer cheaper devices, many consumers don't want to live outside Apple's network of highly compatible products and services. That means, as inflation spikes, Apple can pass higher costs to its global consumer base without worrying as much about a drop in sales volume.
The business has been growing at a commendable pace. In the September quarter, revenue surged 29% year-over-year to $83.4 billion.
After a multi-year bull run, Apple trades at $165 per share. But you can always get a smaller piece of the company using a popular app that allows you to buy fractions of shares with as much money as you are willing to spend.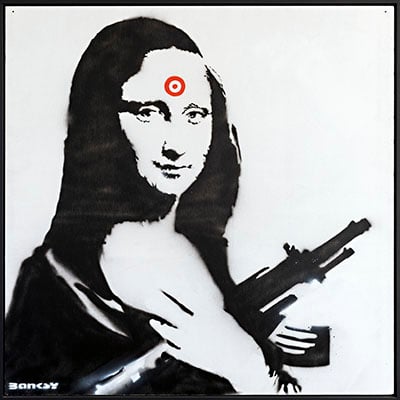 Join Masterworks to invest in works by Banksy, Picasso, Kaws, and more. Use our special link to skip the waitlist and join an exclusive community of art investors.
Skip waitlist
Bank of America (BAC) As the second-largest holding in Berkshire's portfolio, Bank of America has served Buffett quite well.
The stock is up 49% year to date — not bad for a traditional blue-chip company outside the tech sector.
While Bank of America doesn't produce goods in the same way Apple does, its important role in our financial system gives the stock inherent value.
Bank of America offers a wide range of banking, asset management and other financial and risk-management products and services to consumers, small and middle-market businesses and large corporations.
And while many businesses fear rising interest rates, banks love them. So it shouldn't come as a surprise that in today's environment, banks can return a lot of cash to shareholders.
Bank of America bought back $9.9 billion of its common stock in Q3. In June, the company raised its quarterly dividend rate by 17% to 21 cents per share.
At the current share price, the bank offers an annual dividend yield of 1.9%.
American Express (AXP) American Express shares are up a solid 36% year to date, though in the past month, they've pulled back around 10%.
Berkshire owns 151.6 million shares of the company, worth approximately $24.5 billion. That makes the credit-card giant its third-largest holding.
Just like Bank of America, American Express provides an essential service. While Bitcoin's use as currency is still quite limited, Amex's payment products and services cater to a broad range of consumers and small and large businesses.
And the business is commonly considered inflation-proof. American Express makes most of its money through discount fees; merchants are charged a percentage of every Amex card transaction. As the price of goods and services increases, the company gets to take a cut of larger bills.
In Q3, the company's revenue jumped 25% year-over-year to $10.9 billion.
Berkshire also owns shares of competitors Visa and Mastercard, but Buffett is clearly betting on American Express as those other two positions are much smaller.
If you don't want to pick winner and losers yourself, you can always build a diversified portfolio automatically just by using your "spare change."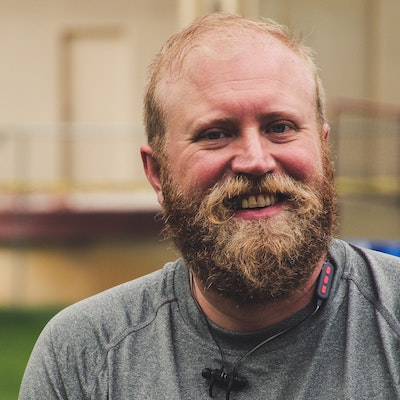 Sign up for Credit Sesame and see everything your credit score can do for you, find the best interest rates, and save more money at every step of the way.
Get Started—100% Free
Earn a passive income outside of stocks Buffett argues that because Bitcoin doesn't produce anything, investors are "just hoping the next guy pays more" for their inherently worthless asset.
On the other hand, if an asset can offer material, ongoing value, investors won't be so stressed about their ability to offload it.
And as it turns out, the majority of Berkshire's holdings are companies that pay regular cash dividends — a great source of passive income. But you don't have to limit yourself to the stock market.
These days, retail investors have access to a variety of alternative investments, many of which offer impressive cash income. Traditionally, these opportunities have been available only to the ultra rich, like Buffett.
Now, with the help of new platforms, a single investment can build a fixed-income portfolio spread across multiple asset classes.
Sponsored
Fine art as an investment
Stocks can be volatile, cryptos make big swings to either side, and even gold is not immune to the market's ups and downs.
That's why if you are looking for the ultimate hedge, it could be worthwhile to check out a real, but overlooked asset: fine art.
Contemporary artwork has outperformed the S&P 500 by a commanding 174% over the past 25 years, according to the Citi Global Art Market chart.
And it's becoming a popular way to diversify because it's a real physical asset with little correlation to the stock market.
On a scale of -1 to +1, with 0 representing no link at all, Citi found the correlation between contemporary art and the S&P 500 was just 0.12 during the past 25 years.
Earlier this year, Bank of America investment chief Michael Harnett singled out artwork as a sharp way to outperform over the next decade — due largely to the asset's track record as an inflation hedge.
Investing in art by the likes of Banksy and Andy Warhol used to be an option only for the ultrarich. But with a new investing platform, you can invest in iconic artworks just like Jeff Bezos and Bill Gates do.