Johnson's obsession isn't new or particularly unique. Celebrities have used everything from bird poop to snake venom to fight Father Time. The oldest known facial cream was found in a 2,700-year-old nobleman's tomb in northern China.
Today, the global anti-aging industry is worth an estimated $62.6 billion and is expanding at a brisk annual pace of 6.7%. Botox alone is worth over $6.1 billion, according to Fortune Business Insights.
Put simply, this is a lucrative market. And it's expanding rapidly as the global population ages. If you want to get in on that action, here are some publicly listed stocks that can give you exposure to this trend.
Unity Biotech
Unity Biotechnology (UBX) is, perhaps, the only pure-play anti-aging stock of its size on the market right now.
The drug research and development company is focused exclusively on issues related to senescent cells — the cells that stop dividing as we get older. Unity is backed by tech heavyweights like Jeff Bezos and Peter Thiel, which is probably why it deserves a spot on your watch list too.
The stock is down about 90% from early-2021. It's now worth just $53.9 million. As such, investors should be aware of the inherent risks of a small-cap biotech stock before diving in here.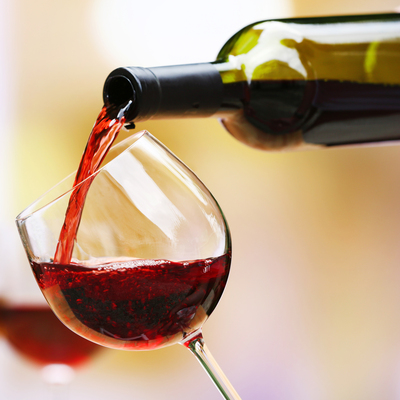 Fine wine is a sweet comfort in any situation — and now it can make your investment portfolio a little more comfortable, too. Now a platform called Vinovest helps everyday buyers invest in fine wines — no sommelier certification required.
Invest Now
Cutera
Unlike the other stocks on this list, Cutera (CUTR) isn't a risky biotech firm. Instead, it manufactures devices based on proven technology for the cosmetic industry. This includes laser systems for skin rejuvenation and pigment removal as well as body sculpting devices for lipolysis and fat removal.
The company delivered $253 million in revenue last year, 16% higher than 2021. However, the company did lose $3.90 per share in the first nine months of 2022. Perhaps steady growth could make it profitable eventually.
Crispr Therapeutics
The genetic information in every cell plays a key role in the body's aging process. Now, scientists have discovered a way to use the CRISPR-Cas9–based gene editing technology to identify genes that could affect cellular senescence.
Gene therapy is a particularly promising way to fight aging, however these treatments are far from proven or mainstream yet. If successful, these treatments could unlock tremendous value for Crispr Therapeutics (CRSP).
The company has lost roughly three-quarters of its value since early-2021. However, it's still worth $3.63 billion — which indicates how exciting this technology is. Investors could keep an eye on this gene editing pioneer.
Sponsored
Get a piece of commercial real estate
Enhance your portfolio with high-return commercial real estate
First National Realty Partners is the #1 option for accredited investors seeking superior risk-adjusted returns in the grocery-anchored necessity-based retail space.
While commercial real estate has always been reserved for a few elite investors, outperforming the S&P 500 over a 25-year period, First National Realty Partners allows you to access institutional-quality commercial real estate investments — without the leg work of finding deals yourself.
Invest with First National Realty Partners now.