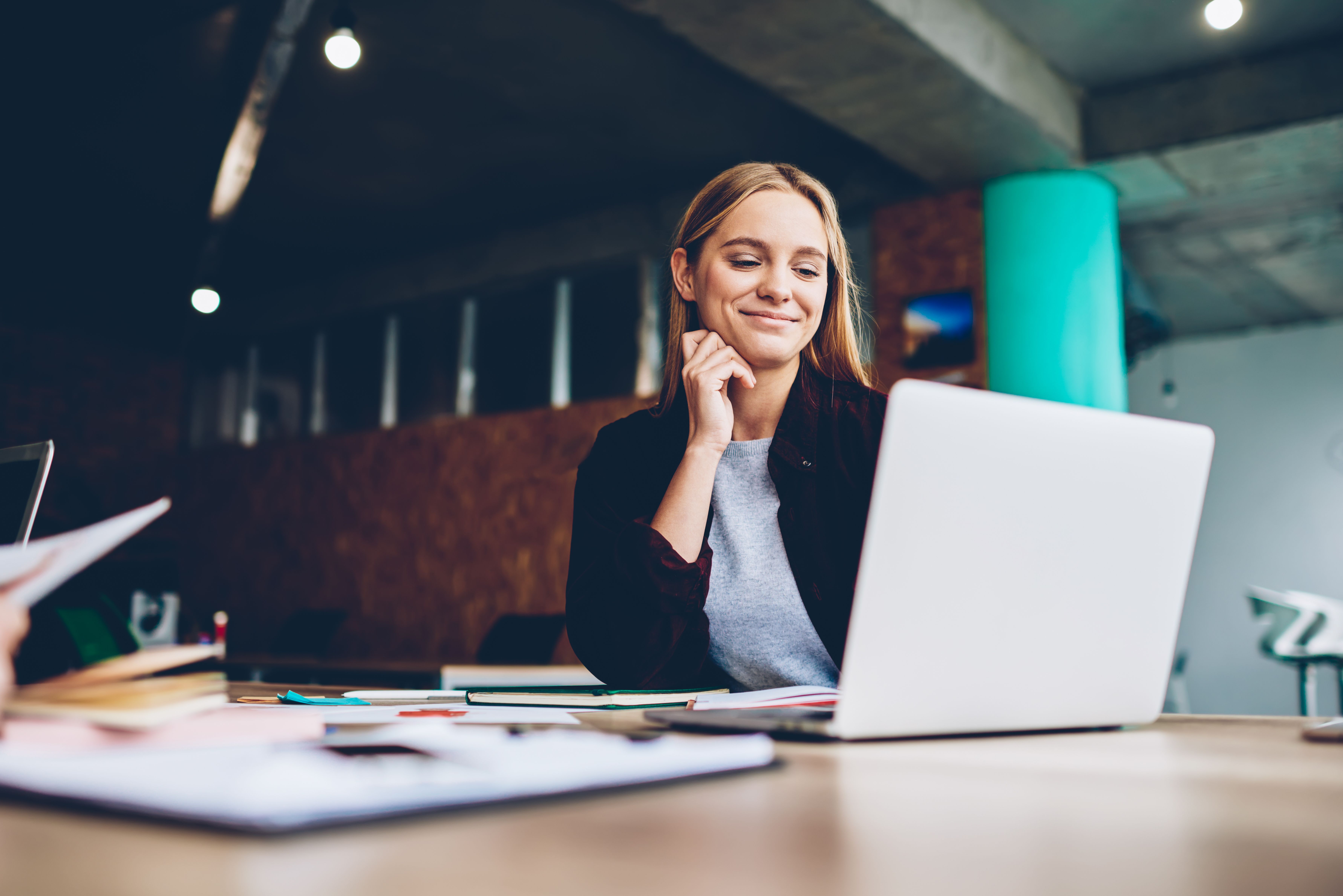 GaudiLab / Shutterstock
🗓️
Updated: April 28, 2022
We adhere to strict standards of editorial integrity to help you make decisions with confidence. Please be aware that some (or all) products and services linked in this article are from our sponsors.
We adhere to strict standards of editorial integrity to help you make decisions with confidence. Please be aware that some (or all) products and services linked in this article are from our sponsors.
Zacks Trade is an online-only broker that caters to options and margin traders. And with a host of research offerings and trading tools, it's a popular broker amongst active traders for good reason.
That said, Zacks Trade isn't always the best choice because of its learning curve and fees. That's why our Zacks Trade review is covering all of the features, pricing, and pros and cons so you can make the right decision.
Pros and cons
Pros
In-depth trading tools and customizable trading dashboard
Free and a la carte research subscriptions
Free broker-assisted trades
Competitive margin rates
Available in 200+ countries
Cons
Trading fees for stock and ETF trades can add up quickly
Options trading is slightly more expensive than competitors
Steep learning curve for Zacks Trade Pro
No 24/7 live customer support help
Zacks Trade features
Stocks, OTC/Penny Stocks, ETFs, Mutual Funds, Bonds, Options
Taxable, Joint, Traditional IRA, Roth IRA, Rollover IRA, SEP IRA, Trusts, Limited Partnerships
Phone: M-F 9A-6P ET; Live Chat: M-F 9A-6P ET; Email
Who is Zacks Trade for?
If you want numerous trading and charting tools plus premium stock market research, Zacks Trade is for you.
This online broker offers a suite of trading tools for options and margin trading. Plus, the A La Carte research subscriptions let you pay for the data you need.
For more passive investors, Zacks Trade isn't the right choice. This is because the learning curve and trading fees aren't worth it compared to using commission-free online brokers.
What makes Zacks Trade great?
There are several reasons why Zacks Trade is a popular broker. But its main strengths are its variety of trading tools and research subscriptions. Plus, Zacks Trade has incredibly competitive margin rates compared to other brokers.
Investment selection
Like other popular online brokers, Zacks Trade lets you invest in a variety of securities and assets, including:
Corporate and government bonds
Exchange-traded funds (ETFs)
Options
You can also trade on margin, and this is one of Zacks Trade's selling points. In fact, it has some of the most competitive margin rates alongside options like Interactive Brokers.
Unfortunately, you can't trade futures or forex with Zacks Trade. Additionally, its crypto offering relies on Paxos Trust Company and Interactive Brokers, so it's more of a white-labelled service than standalone feature. And you can only invest in a few cryptocurrencies like Bitcoin, Ethereum, and Litecoin. In comparison, crypto exchanges like Coinbase and investing apps like Robinhood offer support for dozens of cryptos.
That said, if you're mostly interested in margin trading or investing in stocks, ETFs, and options trading, Zacks Trade has everything you need.
Multiple trading platforms and tools
Every Zacks Trade customer can trade through the main Client Portal. This simple dashboard lets you place trades, view account settings, check your balance and account documents, and manage any subscriptions you have.
More active traders can use Zacks Trade Pro. This free investing platform has a customizable interface that lets you add over 120 technical indicators. You can also set up watch lists, enable real-time alerts, and manage and modify open orders.
Zacks Trade Pro also comes with a suite of tools to help you manage your portfolio and trade more effectively:
Basket Trader: This lets you import a group of stock orders for fast execution.
Market Scanner: Use screeners to find the right stocks, options, mutual funds, and bonds based on your own parameters.
Options Strategy Lab: Helps you create spread orders or options orders with multiple legs. You can also enter price or volatility forecasts to create an options trading strategy.
Probability Lab: Another options tool that offers options probabilities that adjust depending on your forecasts.
Rebalance Portfolio: This feature helps rebalance your portfolio depending on your investing goals and risk tolerance.
SpreadTrader: Close or reverse any spread position and manage more complex options orders.
VolatilityLab: Provides numerous tools that outline past and future volatility readings.
These tools largely focus on options trading. But you can customize the Zacks Trade Pro interface to have as much or as little information as you need.
Finally, Zacks Trade also has Handy Trader, a mobile trading platform. The app lets you manage your account while on the go, and you can still place trades, edit price alerts, and view real-time quotes and charts.
Education and resources
One advantage of Zacks Trade is that you get over 20 free research subscriptions and 80 premium trials that can help make you a better investor.
Some notable free research and news services Zacks Trade offers include:
24/7 Wall Street
Dow Jones North American Briefing & Tomorrow's News Today newsletters
ETFguide
IB Market Signals and IB Traders' Insights
Morningstar Equity Ownership and Short Interest
StockTwits
Thomas Reuters Global Financial Market News and Worldwide Fundamentals
Zacks Investment Research
You can also pay extra for market data subscriptions. Subscriptions charge various monthly fees and offer a non-pro and pro version. For example, you can subscribe to a US Equity and Options add-on, the Dow Jones Global Indices, and various data bundles from NASDAQ or the NYSE. Many subscriptions range from $5 to $100 per month depending on the service.
Zacks Trade offers data subscriptions for numerous regions as well, including Canada, Europe, Australia, and Japan. If you're an international trader, this is a nice add-on.
Different margin accounts
Zacks Trade offers two types of margin accounts:
1.

Reg T Margin: This account requires a minimum of US$2,000 or U.S. dollar equivalent of securities equities. This account type enables you to leverage up to a 2:1 ratio (50%) for overnight holdings and a 4:1 ratio (25%) for day trading purposes. The initial maintenance margin on stocks is 25%, although some stocks may be subject to higher maintenance requirements.

2.

Portfolio Margin: Designed for larger portfolios. You must have at least $110,000 in net liquidation value to be eligible for this account type. It allows you to leverage up to a 6:1 ratio, depending on positions in the account. If your account value falls below $100,000, you'll be restricted from doing any margin-increasing trades.
Margin rates are also low, which is one Zacks Trade's strengths:
$1,000,000.01 - $3,000,000
$3,000,000.01 - $200,000,000
Account types
Zacks Trade supports numerous account types, including:
Individual
Joint
Custodial
Trust
Traditional, Roth, SEP, and Rollover IRA
LLC
Partnership
Currently, Zacks Trade doesn't support 401(k) or 529 Plans.
Professional advice and broker-assisted trades
Unlike most online brokers, Zacks Trade offers complimentary broker-assisted trade. In comparison, you pay $29.95 for this service with brokers like Merrill Edge.
You can also call Zacks Trade toll free for assistance. Client support is something Zacks Trade stresses as being important on its website, and complimentary broker assistance is an example of this in practice.
What are Zacks Trade's drawbacks?
A comprehensive trading dashboard, research subscriptions, and low margin rates are perks of using Zacks Trade. But this broker isn't without its downsides, especially when you look at trading fees and ease of use.
Extra costs
These days, the top online brokers offer commission-free trading on stocks and ETFs. But Zacks Trade charges small fees for these trades which can add up surprisingly quickly:
Stocks & ETFs (Price > $1 Per Share): $0.01 per share ($1 minimum)
Stocks & ETFs (Price < $1 Per Share): 1% of trade value ($1 minimum)
The $1 minimum is the main downside since even small trades can rack up fees. And Zacks Trade also charges $0.75 per options contract; a full $0.10 more than competitors like Interactive Brokers.
When you throw in potential costs from research subscriptions, Zacks Trade can become one of the pricier online brokers out there.
Minimum account requirement
Zacks Trade has a $2,500 minimum deposit requirement. This is much higher than competitor brokers like Charles Schwab and M1 Finance that have a $0 and $100 balance requirement respectively.
There's also a $2,000 minimum balance requirement for Reg T margin accounts and a $110,000 minimum balance requirement for Portfolio Margin accounts.
Learning curve
Tools like Zacks Trade Pro are useful if you're an active trader who values technical analysis. But this interface isn't beginner-friendly. This makes Zacks Trade ideal for serious options traders or trading on margin. However, the learning curve is intimidating and potentially not worth the time if you're a more passive stock and ETF investor.
Customer support hours
Zacks Trade has excellent customer support, but only when you can actually reach it. While many competitors offer 24/7 support, it only offers phone support from 9:00am to 6:00pm ET.
Zacks Trade pricing and fees
As mentioned, Zacks Trade charges trading fees on stocks and ETFs. You also pay various fees for options and other types of trades the platform supports.
Stocks & ETFs (Price > $1 Per Share)
$0.001 per share, $1 minimum
Stocks & ETFs (Price < $1 Per Share)
1% of trade value, $1 minimum
$1 for first contract, $0.75 per additional
Corporate Bonds (Up to $10,000 Face Value)
0.1% face value plus $3 per bond
Corporate Bonds (Remaining > $10,000 Face Value)
0.025% face value plus $3 per bond
Government Bonds (Up to $1M Face Value)
0.025% face value plus $3 per bond
Government Bonds (Remaining > $1M Face Value)
0.005% face value plus $3 per bond
0.18% to 0.12% depending on monthly trade volume plus $1.75 minimum fee
On the plus side, you don't pay inactivity fees or account transfer fees. You also get one free monthly withdrawal. Extra withdrawals cost $1 by ACH, $4 by check, and $10 by wire.
A lack of account management fees and free broker-assisted trades are advantages. But Zacks Trade is one of the pricier brokers that caters to options and active traders.
How to contact Zacks Trade
You can contact Zacks Trade by calling its support line at 888-979-2257 or by emailing support@zackstrade.com. Phone support is available Monday through Friday from 9:00am to 6:00pm ET.
Since many brokers over 24/7 support, Zacks Trade doesn't have the best customer service. The company has a 2.2 star rating on Trustpilot, with most complaints relating to customer service and the time it takes to open an account.
Best alternatives
Zacks Trade is a popular broker for options and margin trading. However, it's not the most cost-effective broker out there. It also has one of the higher minimum account requirements.
Here's how Zacks Trade compares to Interactive Brokers and TD Ameritrade, two other leading brokerages.
Interactive Brokers uses a similar pricing structure as Zacks Trade, but you can get down to $0.25 per options contract with its pro version. Overall, it has similar trading and research offerings but is slightly more cost-effective than Zacks Trade.
As for TD Ameritrade, the main difference is its $0 minimum balance requirement and commission-free trading for stocks and ETFs. If you're a less active investor or don't care about options and margin trading, TD Ameritrade is superior.
The bottom line
If you want to trade options or on margin, Zacks Trade is one of the better brokers out there. It's pricier than brokers like Interactive Brokers, but its Pro Trade dashboard and extensive research offerings are selling points.
That said, if you're just investing in stocks and ETFs, you're probably better off with a commission-free broker like Charles Schwab or TD Ameritrade. Both platforms won't ding you for stock and ETF trades. And even options trading is slightly cheaper.
The $2,500 minimum funding requirement might also be challenging if you're a new investor. But if you can meet this funding requirement and want to actively trade, Zacks Trade is worth considering.