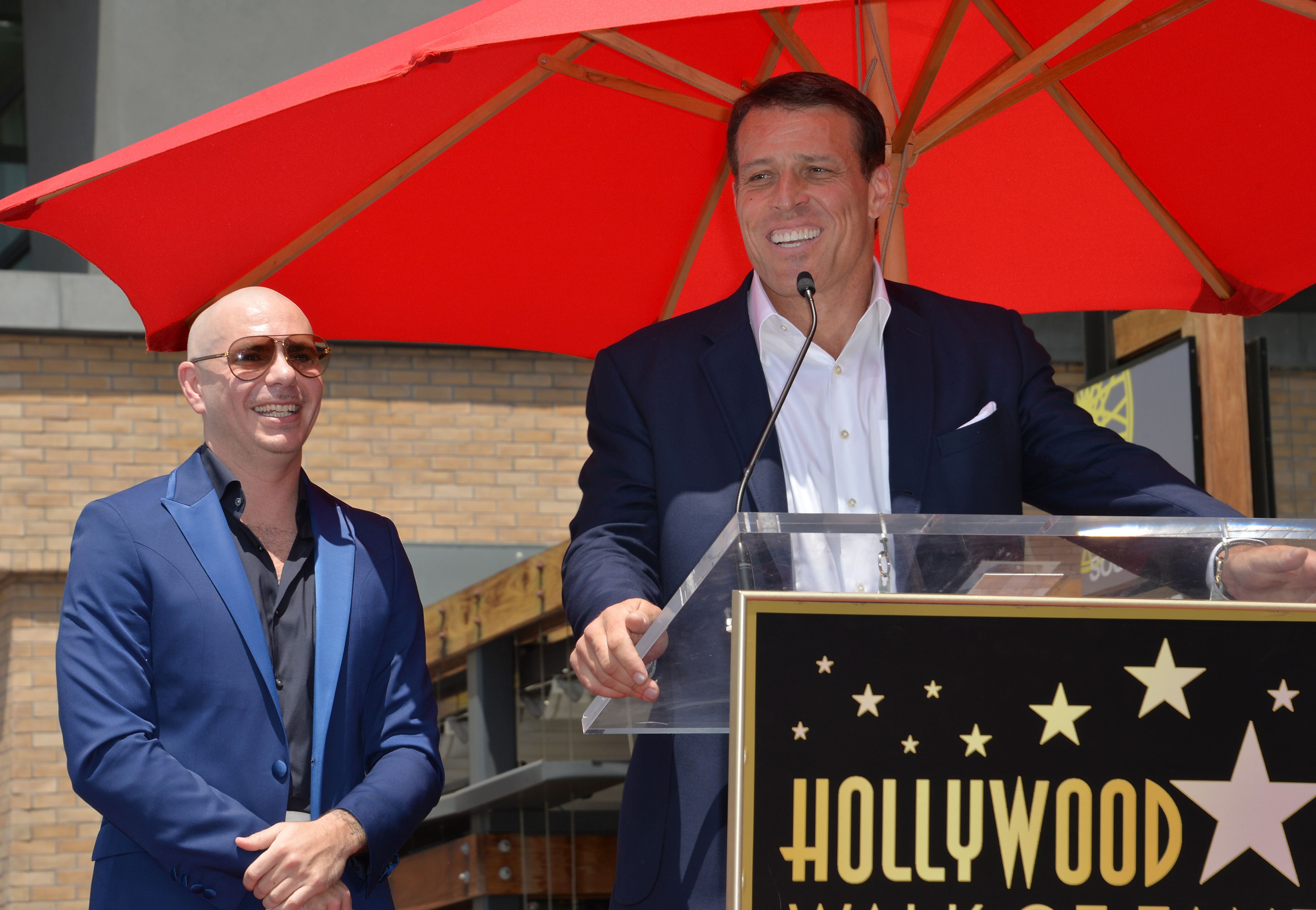 "Unshakeable" review: Tony Robbins' latest book on investing
Featureflash Photo Agency / Shutterstock
🗓️
Updated: November 24, 2021
We adhere to strict standards of editorial integrity to help you make decisions with confidence. Please be aware that some (or all) products and services linked in this article are from our sponsors.
We adhere to strict standards of editorial integrity to help you make decisions with confidence. Please be aware that some (or all) products and services linked in this article are from our sponsors.
In Tony's previous financial behemoth, Money: Master the Game, he detailed the issues with the financial industry, interviewed many experts in the investment field, and outlined an asset allocation plan anyone can apply. As I stated in my review of Money, it somewhat missed the mark because of the book's repetitiveness and the somewhat contradictory statements made by Tony and the experts he interviewed.
Tony's latest financial book is short, actionable and to the point. In 256 pages, Tony gives you specific information to help you with picking an advisor, improving your 401(k) plan and getting through the next stock market correction.
Tony's latest book, co-written with Peter Mallouk of Creative Planning, has none of these flaws. Unshakeable is actionable and to the point. It's also a quick read — you can finish it in a few hours on a weekend. And if you haven't read Money yet, I recommend reading Unshakeable first.
Unshakeable has the same investing themes that were in Money: Avoid financial predators, use low-cost indexed investments, minimize your taxes, and good asset allocation is important, plus a dash of Tony discussing human behavior and psychology.
But in this book, he adds to that mix his thoughts on dealing with stock market corrections and bear markets and why you should not fear them. Tony commonly refers to these events as "Economic Winters." Tony rightly states that no one can predict when the next stock market correction will occur, and he points out that we should prepare for it, as the economy always moves in cycles.
In fact, Tony believes investors should embrace corrections, when the market places "discounts" on fundamentally good stocks. As Tony writes, individuals get excited over sales at their local store, yet when the stock market is on "sale," all rational thought disappears. Tony puts this topic rightly into perspective.
Emphasis is added on Millennials, who en masse haven't entered the stock market at all. Tony points out why it's a mistake for them not to start investing now — mainly because time is on their side.
About the author — Tony Robbins
Tony Robbins is a bestselling author, entrepreneur and philanthropist. Millions of people have enjoyed the warmth, humor and transformational power of Mr. Robbins's business and personal development events. He is the nation's #1 life and business strategist. He's called upon to consult and coach some of the world's finest athletes, entertainers, Fortune 500 CEOs and even presidents of nations. Robbins is the chairman of a holding company comprised of more than a dozen businesses with combined sales exceeding $5 billion a year. His philanthropic efforts helped provide more than 100 million meals in the last year alone. He lives in Palm Beach, Florida.
Who is Unshakeable for?
There's something for everyone in this book, no matter your level of investing prowess. In one section, Tony discusses dually registered financial advisors, a topic I've not seen discussed anywhere else and of which I was not familiar myself. On the one hand, these advisors can act as fiduciaries, yet because of their dual licensing and some legal loopholes, they are also stock brokers who can sell investments that are not in your best interest. Of 300,000-plus financial advisors, approximately 1.6% are strictly fiduciaries. To help you find a financial advisor who will put your best interests first, Tony lists the questions you must ask an advisor before using them.
In this book he again talks about the high fees of 401(k) plans and what actions you can take to alleviate them. Fortunately, since the enactment of 2012 laws, you have much more disclosure concerning the fees charged by your employer's 401(k) plan and how they eat away at your returns.
Tony mentions that he has partnered with Creative Planning (a financial advisor firm) and America's Best 401k (which offers employer retirement plans) and discusses both in the book. Tony's biggest piece of advice is to hire a fee-only (and therefore conflict-free) financial advisor such as Creative Planning.
Tony's core four
However, regardless of Tony's financial interests, the advice given is solid and is applicable no matter what service you use for your financial needs.
In a chapter called "The Core Four," Tony dives into key principles that can help guide you with any investment decision you make. This section is sort of a congealed and congruent summary of the expert interviews from Money. It's all explained in an easy-to-understand format. However, some of it does lack actionable details.
Unfortunately, this book does not discuss asset allocation as in Money. If you want to learn more about this crucial component of wealth building, we recommend you look to his previous book or other sources.
The bottom line
Overall, Unshakeable is a much better book than Money: Master the Game. It's a great introduction for someone wanting to get a core foundation in investing and learn how to avoid paying high fees for substandard financial advice. If you want a more in-depth discussion about Tony's recommended asset allocation and the steps to achieve your financial goals, read Money after completing Unshakeable.