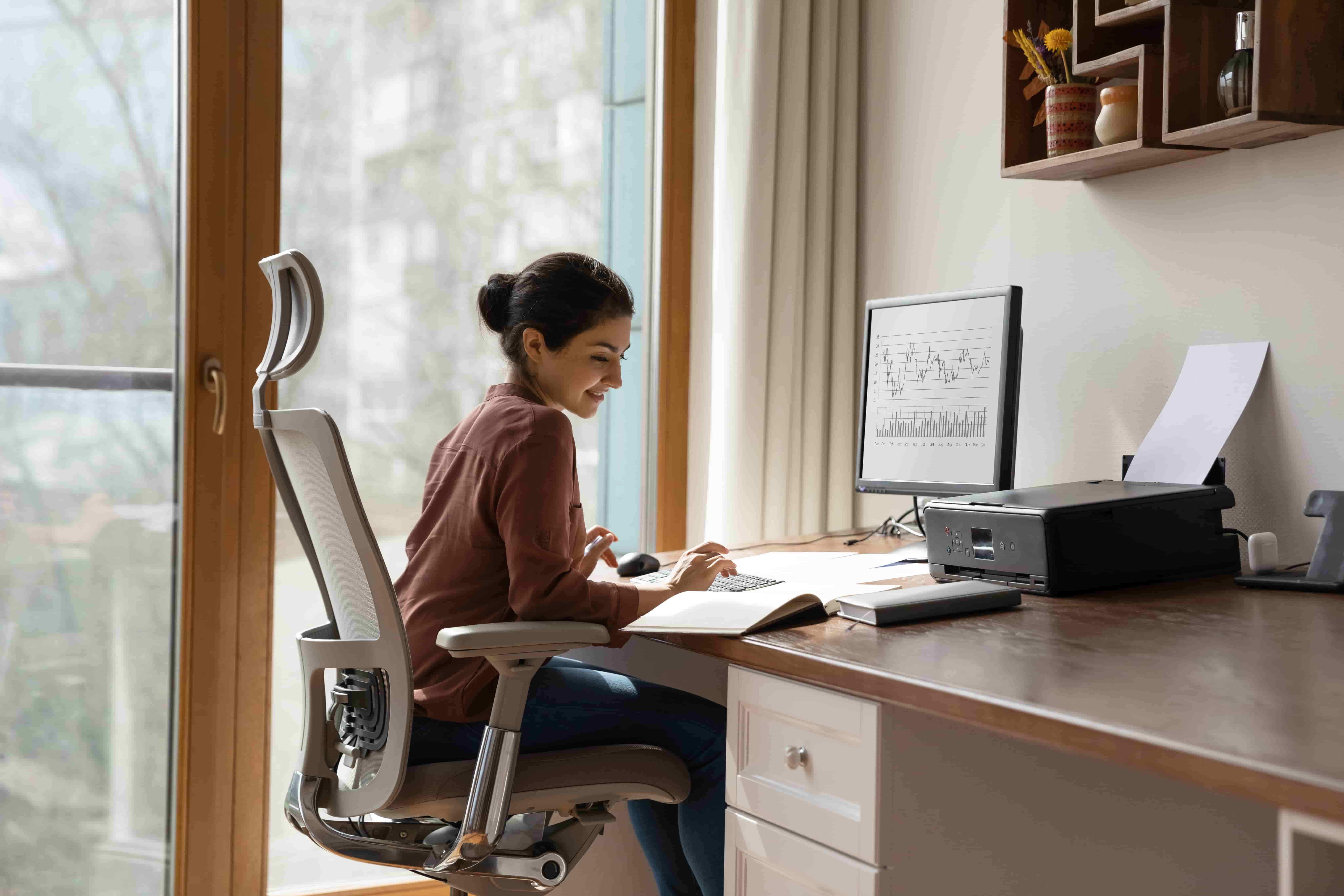 Qapital review 2023 – making saving fun with rule-based triggers
fizkes / Shutterstock
🗓️
Updated: July 15, 2022
We adhere to strict standards of editorial integrity to help you make decisions with confidence. Please be aware that some (or all) products and services linked in this article are from our sponsors.
We adhere to strict standards of editorial integrity to help you make decisions with confidence. Please be aware that some (or all) products and services linked in this article are from our sponsors.
Based in New York City but started in Stockholm, Sweden, Qapital is a banking application that's aimed at "building the future of banking." That is, it's working to create a banking app people love and is even fun to use.
The Qapital concept was developed in June 2013, and the service was officially launched in May 2015. Within just five months, Qapital had acquired customers in all 50 U.S. states.
The app is designed to enable you to save money effortlessly by allocating small amounts of purchases and other daily activities toward savings through your Qapital account. It will enable you to save money to make a major purchase, pay for a vacation or help you get out of debt.
Qapital features
| Feature | Details |
| --- | --- |
| Minimum investment | $10 |
| Fees | $3/month for Basic; $6/month for Complete; $12/month for Master |
| Mobile access | iPhone App, Android App |
| Website access | ❌ |
| Accounts | Savings |
Start saving with every swipe
Accounts available: Qapital is a savings account that accepts transfers from your linked checking account, though your actual spending Triggers may come from credit cards or a PayPal account.
Account protection: FDIC insurance is maintained by Wells Fargo Bank, where your Qapital account is held. Qapital is not a bank and therefore does not offer FDIC coverage directly.
Visa debit card: Qapital offers its users this fee-free debit card through its partner Lincoln Savings Bank. You can use the card wherever Visa debit cards are accepted, and you'll also earn 0.1% interest on both your Spending and Goals account.
Qapital spending digital wallet: You can now integrate your Qapital Visa debit card into your digital wallet to make secure payments from your Apple or Android phone.
Payday divvy (New): When your paycheck arrives in your account, you can now set aside money to save toward your goal or for other expenses. This feature is available to Complete and Master level members.
Spending sweet spot (New): This feature helps create a budget for your weekly expenses, as well as providing insights into your spending patterns. This feature is available to Complete and Master level members.
Money missions (New): Available to Master level members, this feature offers "fun and meaningful challenges" that were created by behavioral economists to help you optimize your happiness through spending.
Qapital has some interesting twists in helping you save your money and not found with any other app in this space. Here are the eight rules available when creating your goal:
Round-up: Save each time you pay for something with your card. You can round to the nearest $1, $2, $3, $4, or $5.
Spend less: If you spend less than your target budget amount, then save the difference. For example, if you spend less than $20 at Chiplote per week, then save the difference towards a goal.
Guilty pleasure: If you buy something you're trying to resist, Qapital will automatically save some money for you. Save $10 every time you make a purchase at McDonald's.
Set and forget: Save on a set schedule with a fixed dollar amount. You can do daily, weekly, or monthly.
Apple Health: This option is not available on the Android app. If you hit a fitness target, Qapital will save money towards a goal. (Save $50 towards vacation goal every time you take 500 steps).
IFTTT: With IFTTT your ideas on what can cause a trigged savings is unlimited. Could for example save $5 every time you turn on a home automation light switch in your house.
Freelancer: Every time you get paid, put aside money towards taxes.
52 week rule: Save $1 the first week, $2 the second week, and so on for 52 weeks
Qapital's pricing and plans
Until November 2018, Qapital was a completely free app to use. However, the company has now created three levels of service, each with a monthly fee. Here's a breakdown of the new pricing structure:
Basic
The lowest tier of membership. This is intended for folks who want just to build their savings for short-term goals. With this level, you'll receive unlimited Savings Goals with customizable, Automated Rules.
Price: $3 per month
Complete
This level is intended for members who are looking for a goal-based view of their entire financial lives. You'll receive access to a suite of saving, spending, budgeting and investing tools that work together to help you find the perfect balance between planning for your future and spending for today.
Price: $6 per month
Premier
The highest level of membership. Qapital Premier members receive everything included with Qapital Complete, along with invitations to webinars with Qapital's team of experts and in-app challenges, such as Money Missions, that can help you further with your financial decisions.
Price: $12 per month
Note: All Qapital members who signed up before November 13, 2018, have been automatically enrolled at the Premier level with no fees. There's also a 30-day free trial so you can test the app before paying.
How does Qapital work?
The Qapital banking app allows you to set goals and the rules that will trigger transfers from your connected bank account into your Qapital account. The destination account is a FDIC-insured account held by Qapital at Wells Fargo Bank.
Qapital makes saving fun. You do this by establishing "Goals" such as saving for a vacation or the down payment on a new car. Each time you make a purchase, a small amount of money will go into that Goal. You can also establish "Rules" for events in your life to "Trigger" transfers into your Qapital account.
There are eight rules available (see below for more details) to trigger a point to save. For example, Qapital's Roundup Rule allows you to round up your charges so you can save money automatically every time you buy something. Link your cards to your account, and each time a charge is made, the amount will be rounded up, with the difference sent to Qapital.The Roundup Rule will round up your purchase to the nearest $2 increment. A purchase for $1.25 will send 75 cents to your Qapital account, while a purchase of $2.50 will send $1.50 to the account. This feature enables you to save money while you're spending money.
The Set & Forget Rule allows you to set daily, weekly or monthly transfers toward your goals.
And there are more than 200 IFTTT ("IF This, Then This") channels, each of which is a "Trigger" for transferring money to your Qapital account for some action you've taken, helping you to automate savings into your Qapital account.
The IFTTT channels integrate with popular social media and apps, such as Skype, Tumblr, Pinterest, LinkedIn, Spotify and YouTube, to name just a few.
Using YouTube as an example, every time you "like" a new video on the site, a Trigger is fired, which will move a small amount of money into your Qapital savings account. You can do this with any apps you use or any activities you participate in. And that will enable you to slowly save money just by doing the things you normally do each day.
The app also enables you to share your goals with your family, friends or teammates, to help you stay on track with those goals. So you can use peer pressure to continue your savings plan.
Save with every swipe of your Qapital card
Frequency of transfers: Though savings Triggers occur constantly, transfers from your linked checking account to your Qapital account are sent four times per week, Monday through Thursday. However, the balance in your Goals that is displayed in the app is updated continuously as your Rules are triggered.
Account withdrawals: You can take cash out of any Goal right from the app, always free of charge. You can move money from a Goal into the linked bank account. Withdrawals will take two business days.
Account linking: Qapital is set up to be connected to your checking account, and only one account for security purposes. Savings accounts are not eligible since you are generally limited to six or fewer transactions per month, while Qapital makes eight. Credit cards are also ineligible because the funding source needs to have both routing and account numbers. PayPal accounts cannot be used for funding purposes for the same reason. However, credit cards and PayPal can still be used to trigger money into your Qapital account. The only difference is, while spending through those accounts will count toward your Goals, the money from those transfers will still come from your linked checking account and not charged to your credit card or PayPal account directly.
Customer service: Support is optimized for in-app chat and email. They vow to read and respond to every customer inquiry within 24 hours. However, there is no telephone contact, nor is a phone number even provided.
Overdraft protection: In order to prevent overdraft fees from occurring in your funding account, Qapital pauses all transfers that will leave you with less than $100 in your checking account. The transfer will remain "paused" until the balance in the checking account is large enough to cover the transfer and still leave at least $100 in the account. There is a 14-day window on this process, after which the transfer will be canceled.
Account security: Qapital requires account verification before any transfers are made to or from your account. They do this either through authorization using login credentials or through a micro deposit verification when you open up your account. Communication between the application itself and its servers are secured with the latest and strongest secure socket layer (SSL) and transport layer security (TLS) encryption standards. Communication with banks and other third-party platform providers are always transmitted over encrypted endpoints. And critical information, such as your Social Security Number and bank login credentials, is never stored on Qapital servers. Qapital also provides the ability to enable a passcode lock, as well as support for TouchID, which you can enable in the same way as creating a passcode. Meanwhile, all servers are scanned and patched regularly to reduce the risk of known vulnerabilities.
Investing with Qapital
One newer Qapital app feature is the ability to invest in different portfolios that match your risk tolerance. Investing is completely on autopilot, and there are five different portfolios to choose from:
Very conservative: 90% fixed-income investments and 10% equity.
Conservative: 70% fixed-income investments and 30% equity.
Balanced: A 50-50 split of fixed-income and equity investments.
Aggressive: 30% fixed-income investments and 70% equity.
Very aggressive: Only 10% fixed-income investments and 90% equity.
You provide Qapital with a timeline and amount of money to invest. You also answer some questions about your goals, and it recommends a portfolio to match those goals and your timeline. You don't pay any management fees either, although investing is only available to Complete and Premier members. Money is SIPC insured, although performance isn't guaranteed.
Overall, Qapital invests your money in similar ETFs and bonds just like leading robo-advisors or microsaving apps do.
Qapital pros and cons
Pros
No minimum balance requirement
Provides numerous tools
No investment management fees
Create flexible IFTTT rules
Cons
You only earn 0.05% APY with your Spending account, which is much lower than many high-yield savings accounts or rewards checking accounts
Expensive monthly plans for small investment portfolios
No free plan
Best alternatives
As an all-in-one financial app, Qapital does a lot of things right. It can set you on the right track with budgeting and regularly saving money. And the app simplifies a lot of personal financial management and has transparent pricing.
That said, some alternatives are superior if you want more investing features or lower fees.
For example, we prefer robo-advisors like Betterment if you have a handle on budgeting and want to focus on investing. It only charges 0.25% in annual management fees, which can be much lower than paying $6 or $12 per month with Qapital for small portfolios. It also invests in a wider range of portfolios and have nifty features like portfolio rebalancing and tax-loss harvesting.
It's a similar story with Acorns and Stash; these apps are a bit better for investing, although Qapital has more budgeting features. If you're mostly looking for budgeting apps, you can also turn to free alternatives like Mint or apps like YNAB that specialize in budgeting.
Summary
Qapital is similar Acorns with it's rounding up of each transaction, though has many other fun ways to save money. Unlike Acorns, Qapital lacks the ability for any money to be made via dividends or capital gains. So in this respect, it is more like Digit in that it should be a temporary place to park your money. Qapital should not be used for long-term savings.
Think of Qapital as a fun way to save your money for short-term goals. Look elsewhere for long-term (5 years or more) savings goals.