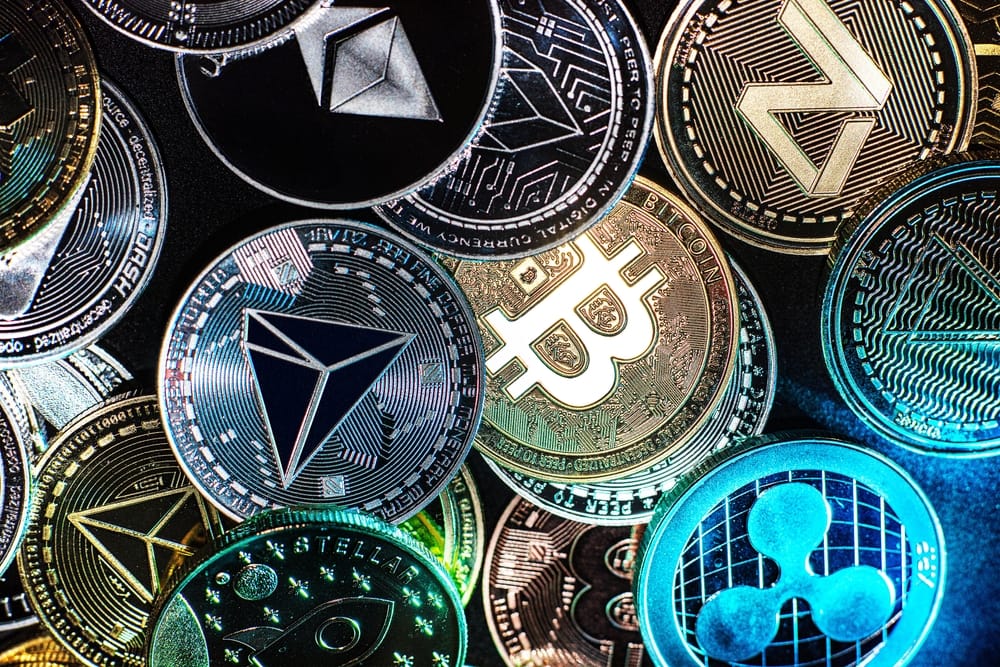 Gemini vs Coinbase vs eToro 2023 Comparison
We adhere to strict standards of editorial integrity to help you make decisions with confidence. Please be aware that some (or all) products and services linked in this article are from our sponsors.
We adhere to strict standards of editorial integrity to help you make decisions with confidence. Please be aware that some (or all) products and services linked in this article are from our sponsors.
If you're looking to get started in the exciting world of cryptocurrencies, you need an account at an exchange that lets you buy and sell Bitcoin, Ethereum and other digital currencies. Gemini, Coinbase and eToro are all popular exchanges for traders in the US. And they could make sense for your crypto buying, trading and holding needs. Let's take a deeper look at Gemini vs Coinbase vs eToro to help you pick the best cryptocurrency exchange for your goals.
Cryptocurrency exchange overview
Gemini

Gemini is a cryptocurrency exchange with a suite of products that can act as a hub for your online cryptocurrency needs. It offers a trading platform, integrated crypto wallet, rewards credit card and interest paid on eligible balances in a Gemini account.
Gemini is perhaps best known for its founders. Tyler and Cameron Winkelvoss of Facebook and The Social Network fame are the duo behind Gemini. Regardless of how you feel about the Winkelvi (as the brothers are known), the simple, easy-to-use interface and access to interest rates of up to 8.05% APY make this exchange worth checking out.
Coinbase

Coinbase is the biggest and most popular cryptocurrency exchange in the US. It makes opening an account and buying your first bitcoin and other cryptocurrencies extremely easy and user-friendly. You can easily fund an account and buy cryptocurrency in just a few taps on your phone screen or clicks on your computer.
Coinbase made a big splash in the news in April 2021 when it went public on the Nasdaq exchange. And this made it the first major cryptocurrency stock in the U.S. It features its own primary exchange, an external software wallet and a crypto rewards card. And it lets users earn free crypto while learning about new coins. It also pays interest on eligible balances. Coinbase Pro is a secondary market platform with lower fees.
eToro
eToro is a global crypto and stock trading platform. But in the U.S. it focuses only on cryptocurrencies like Bitcoin and Ethereum. eToro lets you buy and sell popular cryptocurrencies just like other exchanges.
And eToro offers unique social trading features you won't find at most other exchanges. These allow you to learn from others and even copy the trades of specific traders you like in the eToro community. While the platform is more comfortable for those with active trading experience, the education and community features make it a good starting place for those new to crypto.
Moneywise is compensated if you access certain of the products or services offered by eToro USA LLC and/or eToro USA Securities Inc. Any testimonials contained in this communication may not be representative of the experience of other eToro customers and such testimonials are not guarantees of future performance or success
How these crypto exchanges work
In general, these three cryptocurrency exchanges offer similar features and benefits. They focus on the ability to buy, sell, trade, and hold cryptocurrency in a dedicated cryptocurrency portfolio account.
Gemini, Coinbase and eToro are regulated crypto exchanges in the U.S. that require you to submit basic identifying and income tax information to sign up and use an account.
But there are some special features that make each one a better fit depending on your needs and goals.
When starting, you sign up for an account using verified information and fund your account with a connected bank account or another funding method. Then you can use those funds to buy and trade cryptocurrencies. This is very similar to buying stocks and other investments through a traditional brokerage. The main difference is that these brokers give you access to cryptocurrencies, not stocks.
Unique features: Gemini vs Coinbase vs eToro
Gemini is more than just a crypto exchange. It's more like a bank for your cryptocurrency. It offers features to help you build a portfolio that earns interest with rates of up to 7.4% for some crypto coins. It also offers an active trading platform, third-party clearing service, external software wallet, payment platform and credit card. And it has its own stablecoin — the Gemini dollar (GUSD) — a cryptocurrency tied to the U.S. dollar.
Coinbase makes buying cryptocurrency extremely easy. You can fund an account and buy crypto instantly, though you have to wait for the funds to clear from your bank before you're able to withdraw. Unique features at Coinbase include Coinbase Earn where you can get free crypto for learning about certain new coins. You can earn interest just for holding eligible stablecoins, like Dai and USD Coin. Its own stablecoin, the USD Coin, earns 0.15%.
eToro is a global platform that in the U.S. offers only crypto trading. The main unique feature is the trademarked CopyTrader system where you can automatically copy the trades of others in real time. If there's a trader you trust to keep earning a small fortune, you can mimic their gains (and losses) with CopyTrader. And if you are a popular trader, you can earn from the Popular Investing Program, with the potential to earn thousands of dollars per year.
How are Gemini, Coinbase and eToro similar?
Gemini, Coinbase and eToro are all cryptocurrency exchanges with trading platforms suited for both beginners and advanced users. Each gives you direct access to the cryptocurrency markets to buy coins like bitcoin, ethereum and others. While supported coin lists grow and shift over time, you can get the most popular coins from any of these exchanges.
And each offers trading platforms tailored to specific users.
Coinbase offers its basic platform for beginners and Coinbase Pro for active and expert traders.
Gemini also offers both basic and advanced trading platforms.
But eToro has a single platform focused on active traders.
How are Gemini, Coinbase and eToro different?
While these are all crypto exchanges that make it easy to buy cryptocurrency, each focuses on different types of users, have unique pricing and may make sense in different scenarios.
Gemini comes with a larger suite of financial products that make it feel more like a traditional bank or investment brokerage.
Coinbase focuses on removing pain points from buying cryptocurrency and makes it extremely easy to get started and invest.
eToro is more about the active traders who buy and sell more frequently.
Each offers slightly different lists of supported currencies, different interest rates (if any) and different pricing models for investors and traders.
Pricing and plans: Gemini vs Coinbase vs eToro
Each of these exchanges has its own transaction fees and/or spread fees. And you also have to pay network fees like Ethereum gas. These are the fees you run into with these popular crypto exchanges:
Gemini
| Order size | Transaction fee + convenience fee |
| --- | --- |
| Up to $10 | $0.99 + 0.50% |
| $10 to $25 | $1.49 + 0.50% |
| $25 to $50 | $1.99 + 0.50% |
| $50 to $200 | $2.99 + 0.50% |
| $200+ | 1.99% |
But if you use the ActiveTrader platform, you can save quite a bit on fees. Here you pay a 0.25% taker fee or a 0.15% maker fee plus a 0.20% auction fee for trades under $500,000. And you pay even lower rates on larger trade sizes.
Coinbase
Coinbase fees consist of a transaction fee and a spread of about 0.50% that's built into the difference between buying and selling prices. Spreads somewhat hide the fees you pay, but the transaction fee is clear and straightforward.
| Transaction fee | Coinbase fee |
| --- | --- |
| Up to $10 | $0.99 + Spread |
| $10 to $25 | $1.49 + Spread |
| $25 to $50 | $1.99 + Spread |
| $50 to $200 | $2.99 + Spread |
But you may have to pay additional fees depending on how you fund the transaction. For example ACH transfers are free, but you could pay up to 3.99% if you use a card.
Even if you're not a crypto pro, you can sign up for Coinbase Pro for lower pricing. Coinbase uses a flat 0.50% maker and taker fee for transactions up to $10,000. And fees go down as transaction sizes increase. If you skip regular Coinbase and trade on Coinbase Pro, you're effectively saving the Coinbase transaction fee even on small trades.
eToro
At eToro you pay only spread-based fees built into the transaction price. These range from 1% for bitcoin to 5% for some coins. Here's a look at the spread pricing for a selection of popular currencies supported on the platform:
| Cryptocurrency | eToro spread |
| --- | --- |
| Bitcoin | 1% |
| Ethereum | 1.90% |
| Cardano | 2.90% |
| Stellar | 2.45% |
| Tezos | 5% |
| Dogecoin | 2.9% |
| Compound | 3.9% |
How to withdraw from your account
Gemini, Coinbase and eToro all support common account deposit and withdrawal methods. The cheapest and best way to fund a crypto account in the US is with an ACH transfer. You typically don't have to pay any additional fees for ACH deposits and withdrawals.
But wire transfers, debit cards and other methods may incur fees.
Customer service
The cryptocurrency industry isn't known for great customer service. So for the most part, you should get involved only if you are somewhat tech-savvy and feel comfortable managing your own crypto portfolio and account.
If you do need help, these are your options:
| Cryptocurrency exchange | Customer service options |
| --- | --- |
| Gemini | Email |
| Coinbase | Email |
| eToro | Email, Live Chat |
Safety and security: Gemini, Coinbase, eToro
Gemini, Coinbase and eToro are all large companies with legal licenses to operate in the U.S. There's no guarantee the U.S. Treasury Department won't make cryptocurrencies illegal. But your funds are generally considered safe at these three major exchanges.
The biggest security risk among this group may be for users of eToro's copy trading tools, as your portfolio can execute trades and lose money without your input. But your accounts should be safe from hackers and other digital bad guys as long as you maintain good password security and follow personal cybersecurity best practices.
Who are they best for?
Based on these features:
Gemini may be best for those who are financially savvy when navigating banks and brokerages and managing various investment products.
Coinbase is better for those who have a basic understanding of cryptocurrency and financial trading and want access to one of the largest and most trusted platforms. Experts can save on fees using the affiliated Coinbase Pro platform.
eToro is better for active traders who want a social aspect to their account, with copy trading and other social features to learn from others and discuss strategy.
Other alternatives
Of course there are far more than three cryptocurrency exchanges. Here are some popular alternatives to consider:
Binance US: Binance is a dominant player in the global cryptocurrency markets. For those in the U.S., it offers a dedicated app under the name Binance US.
Robinhood: Robinhood is a large stock brokerage for free trading, which includes cryptocurrencies. Note however that you can't withdraw your cryptocurrencies from Robinhood Crypto to an external cryptocurrency wallet.
Bottom line — Which Is the Best?
Between Gemini, Coinbase, and eToro, the best option may vary depending on what you're looking for. Typical crypto traders will likely find the best experience at Coinbase, while they will enjoy the lowest fees when trading at Coinbase Pro. And that makes the Coinbase family of cryptocurrency trading apps our favorite overall.
Moneywise is compensated if you access certain of the products or services offered by eToro USA LLC and/or eToro USA Securities Inc. Any testimonials contained in this communication may not be representative of the experience of other eToro customers and such testimonials are not guarantees of future performance or success