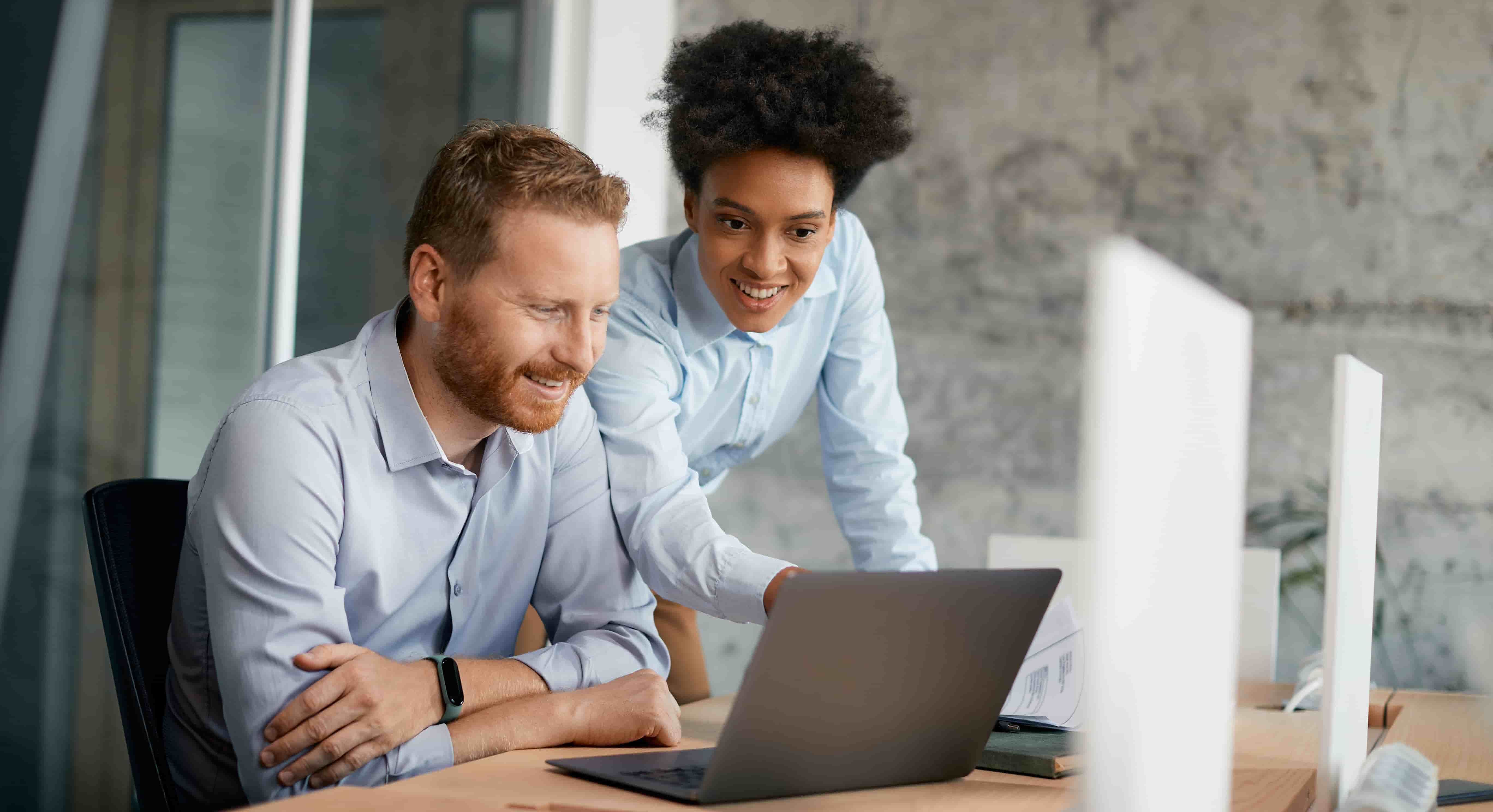 Drazen Zigic / Shutterstock
We adhere to strict standards of editorial integrity to help you make decisions with confidence. Please be aware that some (or all) products and services linked in this article are from our sponsors.
We adhere to strict standards of editorial integrity to help you make decisions with confidence. Please be aware that some (or all) products and services linked in this article are from our sponsors.
Firstrade was one of the first online investment brokerage services, with a full range of investment and trading services. It also offers commission-free trades, including on mutual funds. Plus, there is no account minimum, making Firstrade a top choice as a discount broker.
What is Firstrade?
The company began as First Flushing Securities back in 1985. By 1997, the company was renamed Firstrade Securities. It launched Firstrade.com as one of the first online trading platforms.
Along with investment products, Firstrade offers calculators, tools, and educational resources. It also includes proprietary trading technology as well as an intuitive user interface. Also, Firstrade requires no minimum initial account deposit. It is one of the better platforms for both self-directed investors and new and small investors.
Like a lot of other brokers, Firstrade offers free trades. But unlike some other discount brokers, even mutual fund trades are free. There's also no contract fee for options trades, a perk experienced investors will surely appreciate.
Firstrade features
| Feature | Details |
| --- | --- |
| Minimum investment | $0 |
| Stock/ETF trades | $0 |
| Options trades | $0 |
| Mutual funds | $0 |
| Investment types | Stocks, OTC/Penny Stocks, ETFs, Mutual Funds, Bonds, Options |
| Account types | Taxable, Joint, Traditional IRA, Roth IRA, Rollover IRA, SEP IRA, Trusts, Limited Partnerships, Coverdell, Custodial, Checking, CDs |
| Broker assisted trade | $19.95 |
| Virtual trades | ❌ |
| Customer service | Phone: M-F 8A-6P ET; Live Chat: M-F 8A-6P ET; Email; Branch Offices |
International accounts: In addition to the accounts you'd expect from a stock broker, Firstrade also offers international accounts. This enables citizens of about 20 foreign countries to invest in U.S. financial markets.
Clearing agency: Firstrade uses the Apex Clearing Corporation.
Account protection: All accounts are protected by the Securities Investors Protection Corporation (SIPC) for up to $500,000 in cash and/or securities. Firstrade goes a step further and offers its Firstrade Online Protection Guarantee. The company will cover 100% of any losses you experience due to unauthorized activity in your online account.
Available investments: You can trade stocks, bonds (including corporate bonds, U.S. Treasuries and agencies, and certificates of deposit), options, exchange traded funds, and more than 11,000 mutual funds.
Upcoming IPOs: This service provides you with a monthly list of upcoming IPOs. The list includes the company and symbol, the market it trades in and the price, a number of shares, the offer amount, and the expected IPO date.
Dividend Reinvestment Plans (DRIPs): Firstrade lets you sign up for the DRIP program. Once you do, you are automatically enrolled in the DRIP of any stock that offers the plan. Eligible stocks must be priced at a minimum of $4 per share and include primarily domestic securities. You can sign up for the Firstrade DRIP program at any time. You can also cancel your participation at any time.
Advanced screener: This a tool that allows you to narrow your investment choices through the use of predefined screening criteria. You can screen for high-yield stocks, value-priced small-cap stocks, and any of dozens of other criteria.
Educational resources: Firstrade has instructional videos, instruction through articles, podcasts, and even e-books to help new investors learn everything about investing. Clients can also get access to research from Morningstar, Benzinga, Zacks and Briefing.com.
Commission-free ETFs: You can invest in more than 2,000 exchange-traded funds commission-free.
Chinese language: The platform can also be accessed in Mandarin and Cantonese.
Cash management account: You can trade, access your money and spend money all in one place with Firstrade's Cash Management Account. You need at least $25,000 in equity to open an account but there is no annual fee. Plus you get travel and accident insurance when you purchase transportation tickets with your Visa debit card.
Firstrade tax center: The platform offers a dedicated tax page. It provides important data and dates for investment purposes. The page lets you print tax forms, such as your 1099. And it gives access to common tax forms, such as 1040, 8949 (for investment trades), 8606 (nondeductible IRAs), and related forms. It also provides tax topic discussions, including capital gains, wash sales, short sales, and many other related topics.
Firstrade financial calculators: The platform has a large number of calculators that will help you in your investing activities. These calculators can help you to determine:
Your current net worth
How much you should be saving for college
How much you can contribute to an IRA
How much retirement income an IRA will provide
Whether you should do a Roth IRA conversion
What your qualified plans will be worth at retirement
How much you will need to save for retirement
Whether or not your current retirement savings are sufficient
Becoming a millionaire
How you should allocate your assets
The return on your real estate investments
The value of a call or put option
Firstrade Options Wizard
One of the investment areas where Firstrade stands out is options trading. The site offers a number of tools and information resources to help options traders improve their game. One of the primary offerings on the platform is the Options Wizard. This tool gives you instant feedback on both the value and the likelihood of success of any options trades you want to make. It uses sophisticated analytics that transforms market data into actionable information.
The Options Wizard provides professional-grade options and analytics. This includes trading strategy checklists, one-month and six-month trend indicators, support and resistance levels, more than 65 technical indicators, technical and fundamental rankings, profit-and-loss simulations, and more than 40 complex options strategies.
Firstrade premier services
The Firstrade Gold Account is a service level for accounts with balances of $50,000 or more. Of course, it has all of the features of the basic service. It also offers a dedicated representative, as well as reduced fees for internal asset transfers, account verification letters, copies of personal checks, and stop payment orders.
The Platinum Account service level is for account balances of $100,000 or more. It provides a dedicated representative and waives the fees for internal asset transfers, account verification letters, copies of personal checks, and stop payment orders.
What these services do not provide is any form of account management, such as a robo advisor or traditional full-service broker.
Firstrade vs. competitors
Final thoughts on Firstrade
Firstrade stacks up as one of the better discount broker platforms. They offer the full range of investments, a very user-friendly interface, and a complete suite of investor tools and resources. And the fee structure is equal to the lowest available among major discount brokers. They're also one of the top platforms for mutual fund investments – offering more than 11,000 funds – and for options trading.
The one negative with Firstrade is it doesn't offer a managed portfolio option for investors who prefer professional investment management or a completely hands-off approach. However, it is clear Firstrade is not designed for that type of investor. But for virtually every other investor type, Firstrade should prove to be a winning choice as a platform to invest your money.