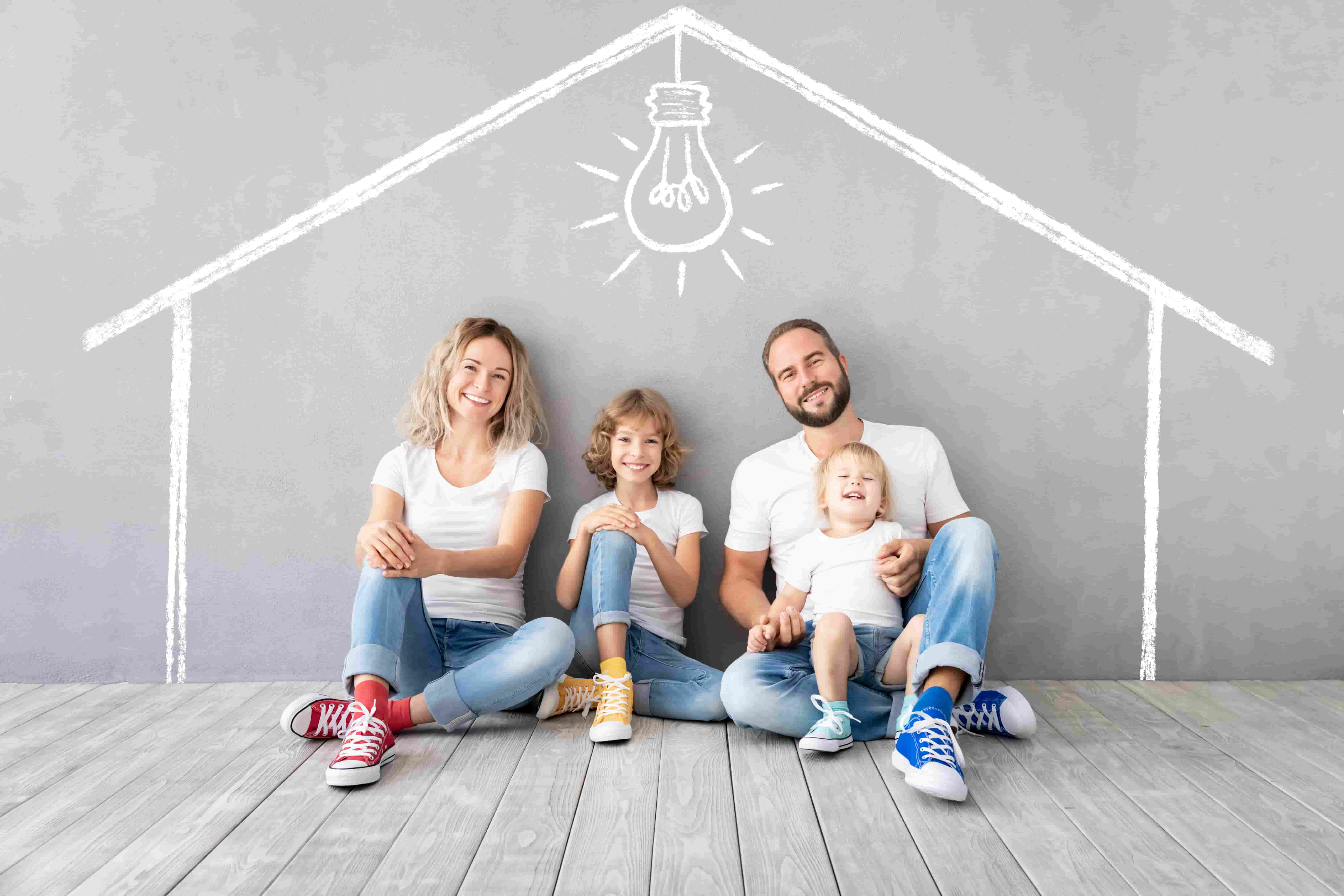 Concreit review: Invest in real estate with just $1
Sunny studio / Shutterstock
We adhere to strict standards of editorial integrity to help you make decisions with confidence. Please be aware that some (or all) products and services linked in this article are from our sponsors.
We adhere to strict standards of editorial integrity to help you make decisions with confidence. Please be aware that some (or all) products and services linked in this article are from our sponsors.
Concreit is a newer player in the real estate investing space that lets you earn 5.50% in annual dividends and pays out dividends weekly. And with a $1 investing minimum, it's incredibly beginner-friendly.
But unlike many of its competitors, Concreit focuses on short-term debt investing. And depending on your goals and level of risk tolerance, it might not be the right choice for you.
Our Concreit review is covering how this company works, historical performance, and the pros and cons to help you make your decision.
Pros
Shares start at just $1
Earn weekly dividends and 5.50% annually on average
Early redemptions are available
More conservative real estate investing strategy
Simple fee structure that's also affordable on portfolios of $5,000 or more
Cons
Lower annual returns on average than many equity-based real estate investing platforms
You pay fees for early withdrawals
Fees are high on very small account balances
What is Concreit?
Concreit is a real estate investing platform that began in 2018. However, unlike many real estate crowdfunding platforms that focus on commercial and residential real estate opportunities, Concreit states it isn't actually a crowdfunding company at all. Rather, it offers non-accredited investors the ability to invest in short-term, fixed-income first-lien mortgages to generate returns.
According to Concreit, this style of real estate debt investing is a more conservative investment approach that has the short-term flexibility of a high-yield savings account.
Who is Concreit for?
One of the main downsides of investing in real estate is that it's usually a long-term investment. And even if you use crowdfunding companies that offer secondary marketplaces for selling your shares, there aren't guarantees you can offload shares in volatile markets.
This need for shorter-term real estate investments is where Concreit comes in. It's paid approximately 5.50% in annual returns since 2020. And its weekly interest payout schedule is different from many platforms that pay quarterly dividends or a lump sum upon term completion.
In other words, Concreit is for investors who want a blend of real estate and fixed-income investments and aren't investing for the long term. And it's simple to use; all you have to do is download the mobile app, link your bank account, and fund your investment.
What makes Concreit great
Despite being a simple platform with one way to invest, there are numerous advantages of Concreit if you're looking for a more stable, fixed-income investment.
Secured loans with real estate
Concreit has one fund, its flagship Concreit Fund I, that's open to investors. This fund generates cash flow while balancing risk and private market liquidity, and it pays investors with weekly dividends.
As for what you're actually investing in, Concreit is different from most real estate investing platforms. With Concreit, your money is pooled together with other investors and helps fund loans for professional real estate developers. Specifically, Concreit loans generally fund projects like:
Property acquisitions
Development
Renovations
The fund also invests in short-term and first-lien loans that are backed by various real estate assets. According to its website, since loans are backed by real estate assets, this helps reduce overall risk.
Short-term investments
As mentioned, many real estate investing platforms don't let you redeem shares early. And for ones that offer a secondary marketplace or share buybacks, you often have to wait at least six months to sell.
But with Conreit, you can redeem shares anytime. It still takes two to four weeks to receive cash from when you make a withdrawal request, but this is significantly faster than pretty much any crowdfunding site out there.
There's a $100 minimum withdrawal amount, and Concreit charges a short-term withdrawal fee on shares you've held for less than 12 months. However, the fee is based on the portion of profit you've earned, not your initial investment:
ACH payment processing fee: 0.10% for ACH transfers.
Short-term withdrawal fee: 20% of your short-term dividend income.
Let's break it down. If you deposit $10,000 with Concreit at a 5.50% annual dividend rate, that's $550 in income per year. But if you withdraw your money right before the 12-month period end, you'd only get $440 in income since Concreit would take 20% of dividend income in fees.
Weekly dividends
As mentioned, Concreit pays out weekly dividends, which is much faster than most platforms which pay quarterly dividends. You also begin earning interest instantly with Conreit's "Instant Earn" program as soon as you invest. This means your money is working for you the moment you transfer it to your Concreit account, even if it takes a few days to actually hit your account.
Automatic investing
You can withdraw your Concreit dividends as cash. Alternatively, the platform lets you automatically reinvest dividends into more shares. Additionally, Conreit lets you set up recurring automatic investments so you can consistently buy shares.
Shares are only $1, so it's possible to set up small recurring investments like $50 or $100 a month. Overall, this makes Concreit an excellent way to invest in real estate without much money and to build good habits.
What are Concreit's drawbacks?
It's hard to find real estate investing opportunities that pay weekly dividends and also take just $1 to start. But despite these pros, Concreit still has three main drawbacks worth highlighting.
Lack of investment variety
At the time of writing, there's only one Concreit fund you can invest in. And while this fund contains a variety of loans, it's a debt-based investing strategy.
In contrast, crowdfunding platforms like Fundrise offer far more funds and even individual deals. Fundrise also has equity-based investments as well far more diversification.
Moderate returns
Earning 5.50% in annual dividends is excellent when you compare Concreit to an average savings account which pays around 0.06% APY. And even when you look at various high-yield savings accounts that can pay around 1.50% APY, Concreit is superior.
However, Concreit has lower returns than many other real estate investing platforms that average 8% to 10% or more annually. For example, Fundrise historically returns around 8% to 11% per year. And platforms like Streitwise have averaged over 8% in annual dividends for the last few years.
Granted, Concreit invests in loans that are backed by real estate assets, and it says this lowers risk. And since you get more liquiditiy, there's also less risk of being locked into your investment.
Ultimately, Concreit is truly a middle-ground between many fixed-income investments like bonds and equity-based real estate investing.
Potential withdrawal fees
As mentioned, Conreit offers more liquidity than many real estate investing opportunities. But withdrawing before 12 months results in a steep 20% fee of your dividend earnings.
Concreit pricing and fees
Concreit's pricing depends on if you have less than $5,000 or more than $5,000 in your account. Here's how the two pricing tiers compare:
Less Than $5,000: Pay $5 per month.
$5,000 or More: 1% annual management fee.
You pay the flat $5 fee from your linked bank account, not with funds from your Concreit portfolio. As for the 1% management fee, Concreit deducts this before paying you dividends so you don't notice it.
It's a simple and transparent fee structure. But be careful of paying a flat $5 per month of very small balances since this can be a surprisingly high percentage to pay.
How to contact Concreit
You can contact Concreit's customer service team by emailing help@concreit.com or by calling 206-607-6080. There's also a chat widget on its website you can use to find helpful FAQ articles or to send a direct message to customer support.
The live chat widget even has a "schedule a meeting" option so you can lock-in a time to give feedback if you want.
Is Concreit safe?
Since Concreit isn't a bank or online broker, it doesn't provide FDIC or SIPC insurance on your balance. The company also explains that investments are speculative and carry the risk of loss of capital or liquidity. All-in-all, performance isn't guaranteed, so Concreit carries risk just like any other real estate investment.
As for account and data security, Concreit says it uses encryption and bank-level security to keep customers safe.
Best alternatives
Amidst a crowded real estate investing space, Concreit is rather unique. It's more flexible than most of its competition, and the weekly dividend payout structure isn't common. Plus, shares start at $1 so anyone can invest with little money.
However, the downside of Concreit's more risk-averse investing philosophy is that you generally get lower annual returns than most of its competitors. Offering only one fund of debt-based investments also limits investing options.
Thankfully, there are numerous Concreit alternatives you can use to add real estate to your portfolio and potentially see higher returns.
| Highlights | Fundrise | RealtyMogul |
| --- | --- | --- |
| Rating | 4.5/5 | 4.5/5 |
| Minimum investment | $10 | $5,000 |
| Account fees | 1%/year | 1-1.25%/year asset management fee |
| Private REIT | ✅ | ✅ |
| Reviews | Read Review | Read Review |
| Links | Sign up | Sign up |
Our favorite alternative to Concreit is Fundrise because of its low $10 investing minimum and the range of funds it offers. If you want a simple way to diversify your portfolio with commercial and residential real estate, Fundrise is for you. Plus, it has higher annual returns on average than Concreit.
RealtyMogul are also excellent alternatives if you want to invest in commercial real estate. Both platforms have direct deals and REITs as well, so you can diversify your holdings. The main downside versus Concreit is that RealtyMogul requires $5,000 to invest. This is a testimonial in partnership with Fundrise. We earn a commission from partner links on Investor Junkie. All opinions are our own.
Bottom line
If you're searching for a fixed-income investment with less risk than traditional real estate investing, Concreit could be what you're looking for. Earning 5.50% annually isn't anything to scoff at, especially when you get paid with weekly dividends.
Of course, Concreit investments still carry risk, and performance isn't guaranteed. However, with shares costing just $1, you can consider putting a portion of your real estate investments into Concreit while trying other crowdfunding platforms as well.