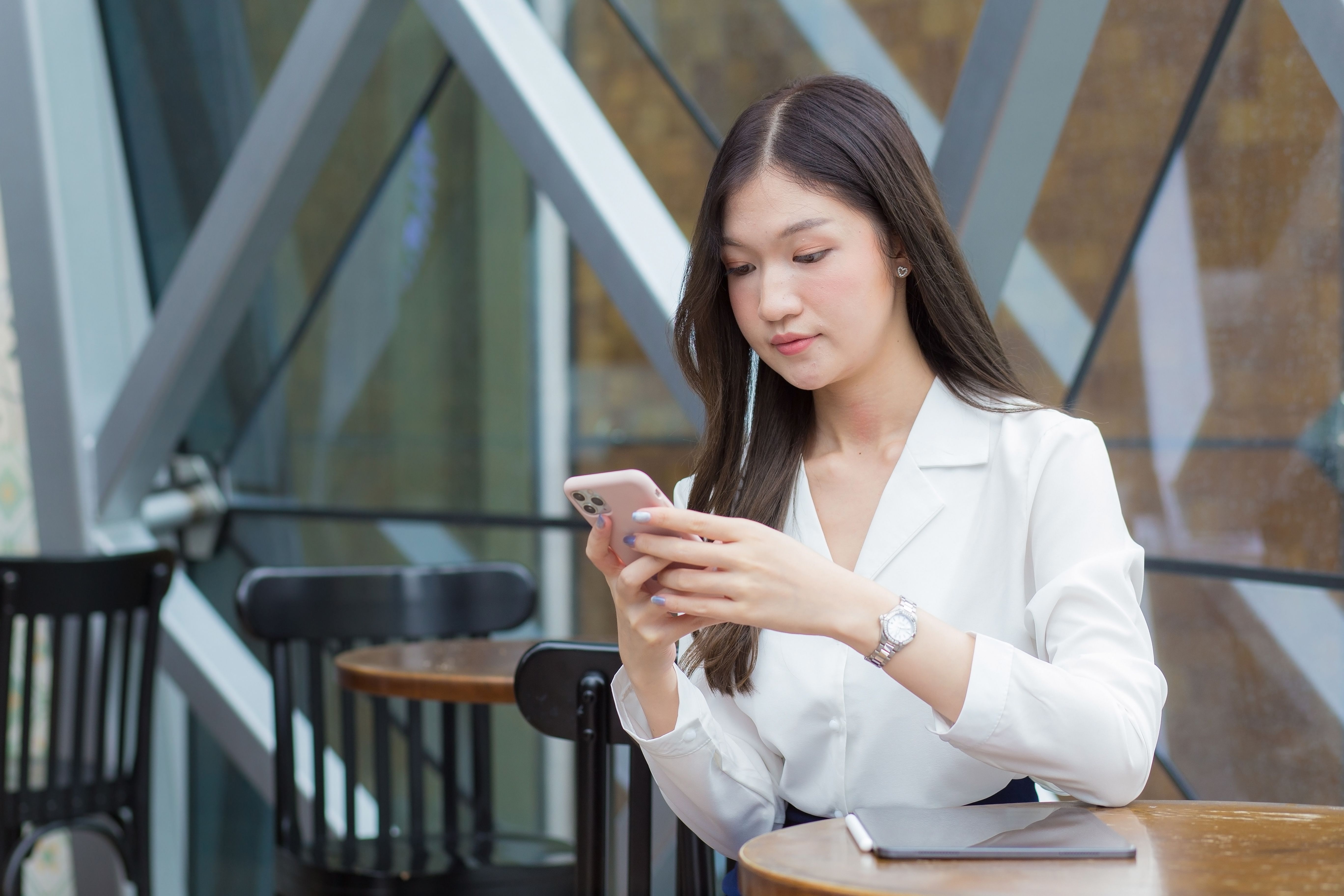 Coinbase vs Robinhood: Which is best for crypto & stock traders?
We adhere to strict standards of editorial integrity to help you make decisions with confidence. Please be aware that some (or all) products and services linked in this article are from our sponsors.
We adhere to strict standards of editorial integrity to help you make decisions with confidence. Please be aware that some (or all) products and services linked in this article are from our sponsors.
Coinbase and Robinhood are two popular crypto trading platforms suitable for beginner traders and investors.
As one of the largest cryptocurrency exchanges in the United States, Coinbase focuses more on crypto trading. Robinhood on the other hand offers both crypto trading commission-free trading of stocks and ETFs and lets you trade options.
In this Coinbase vs Robinhood breakdown, we're examining the unique features, supported assets, trading fees, and security so you can pick the right way to invest in crypto.
The Short Version
Coinbase is an easy-to-use cryptocurrency exchange that's ideal for beginner crypto traders.
Robinhood offers a few crypto investing opportunities along with commission-free trading ETFs and stocks.
Coinbase supports over 100 different cryptos, while Robinhood just supports 11.
Coinbase also lets users earn passive income and crypto rewards while Robinhood customers get a free stock
Coinbase vs Robinhood: Overview
What is Coinbase?

Coinbase is an American cryptocurrency exchange founded by Brain Armstrong in 2012. This cryptocurrency exchange and trading platform lets investors buy crypto directly from their bank account, credit card, or debit card.
As the largest cryptocurrency exchange in the United States, Coinbase supported over 100 popular cryptocurrencies. Users can also buy and sell crypto assets using a few fiat currencies.
What is Robinhood?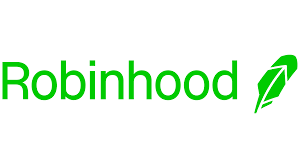 Robinhood is a popular online broker and investing app that began in 2013. The company offers a user-friendly platform where traders can invest in stocks, ETFs, and trade options. It also supports cryptocurrency investing for 11 different coins.
Like Coinbase, Robinhood is beginner friendly, and you can start trading crypto with just $1. However, the main downside is that Robinhood supports far fewer cryptos than Coinbase.
You can still use the app to invest in leading cryptos like Bitcoin and Ethereum. And the fact you can also trade stocks and ETFs gives the app flexibility. But for more altcoin support, Coinbase has the edge over Robinhood.
Coinbase vs Robinhood: Unique features
Coinbase features
Hot wallet: Coinbase offers a hot wallet for users and non-Coinbase traders as well. You can use this crypto wallet to deposit, withdraw, and store crypto. It also offers the flexibility of transferring from fiat currency to cryptocurrency. In contrast, Robinhood is still rolling out the ability for users to receive and send crypto to other wallets.
Coinbase Pro: Coinbase caters to beginners with the basic web and app-based version of the exchange. But advanced traders can also use Coinbase Pro for free. This trading dashboard provides more tools for technical analysis, order types, and lower trading fees than regular Coinbase.
Coinbase Card: Users can use the Coinbase Card to spend U.S. dollars or any other asset in their Coinbase portfolio. This Visa debit card also lets you earn up to 4% back in crypto rewards.
Price alerts: The watch list feature on Coinbase lets you create alerts for price changes on any currency or trading pair. Push notifications about price changes then alert you for the right time to trade.
Coinbase Earn: Coinbase pays you with small amounts of free crypto for completing short educational modules as part of the Coinbase Earn program.
Free Bitcoin: New Coinbase users can get free Bitcoin rewards for opening an account and making their first trade.
Robinhood features
Streamlined interface: Robinhood is an incredibly beginner-friendly investing app. It makes trading stocks and ETFs simple and even opens the door for options trading. And for crypto, you can quickly spot trade popular coins with just a few taps.
Commission-free crypto trading: You don't pay commissions for trading crypto on Robinhood. However, you still pay spread fees that vary depending on the crypto and market, and Robinhood charges a higher market rate to make money. This makes it tricky to figure out Robinhood's true crypto costs, and costs are similar to Coinbase.
IPO access: Before now, only financial institutions could participate in the Initial Public Offering (IPO) of companies. However, Robinhood has made it possible for users to access IPO more recently.
Fractional shares: Robinhood lets you purchase fractional shares of stocks and ETFs, so you can start investing with little money. And crypto trades just have a $1 minimum trade requirement.
Free stock reward: New Robinhood users get a free stock worth anywhere from $3 and $225 for opening an account.
Coinbase vs Robinhood: Supported cryptocurrencies
Coinbase outshines Robinhood when it comes to available cryptocurrencies. The former offers more than 130 coins, including all the popular crypto such as Bitcoin, Ethereum, Cardano, Dogecoin, and Litecoin. It also supports numerous stablecoins like USDC.
On the other hand, Robinhood only supports 11 cryptocurrencies:
Bitcoin (BTC)
Bitcoin SV (BSV)
Bitcoin Cash (BCH)
Compound (COMP)
Litecoin (LTC)
Ethereum (ETH)
Ethereum Classic (ETC)
Dogecoin (DOGE)
Polygon (MATIC)
Shiba Inu (SHIB)
Solana (SOL)
Winner: Coinbase has superior cryptocurrency support to Robinhood and continues to add more coins.
Coinbase vs Robinhood: Fees
One of the biggest differences between Coinbase and Robinhood is the fee structure.
With Coinbase, trading fees typically start around 0.50% with the regular exchange plus a variable fee between $0.99 to $2.99 depending on order size. With Coinbase Pro, trading fees start at a 0.60% taker fee and 0.40% maker fee.
As for Robinhood, the company claims it offers commission-free crypto trading. However, this doesn't mean you don't pay trading fees. That's because Robinhood still makes money on trades by taking a percentage of the trade, so you're paying a slightly higher rate for your crypto. And Robinhood isn't transparent about the charges for order flow, making it difficult to know which platform is more affordable.
Here's a breakdown of Coinbase vs Robinhood fees for a complete overview:
Trading fee
0.50% plus $0.99 to $2.99 depending on trade amount; starts at 0.60% maker and 0.40% taker fees with Coinbase Pro
Robinhood doesn't disclose trading fees
Debt/credit card purchase
Cryptocurrency conversion
The best way to get lower fees and know what you're paying is to use Coinbase Pro, which starts at a 0.60% maker fee.
Overall, Coinbase and Robinhood are similar in trading fees, but Robinhood makes it more difficult to understand what you're paying. And both platforms are on the higher side for trading fees.
Winner: Coinbase Pro is the best solution for lower trading fees.
Coinbase vs Robinhood: Usability
Both Robinhood and Coinbase are user-friendly, intuitive, and designed to make crypto trading easier for a beginner. There aren't complex processes involved to buy crypto to do any other transaction.
And even if it is your first time trading crypto, there are plenty of helpful resources on both Coinbase and Robinhood. In addition to articles on trading crypto, Coinbase offers users the chance to earn small amounts of crypto by watching short video clips on the platform.
Coinbase also has Coinbase Pro for intermediate crypto traders. This service offers more advanced trading options with lower fees. And the more you trade, the lower fees get.
But out of the gate, both Coinbase and Robinhood are some of the most beginner-friendly options for adding crypto to your portfolio.
Winner: It's a tie for ease-of-use since both platforms really cater to beginners.
Coinbase vs Robinhood: Supported countries
Coinbase is available in over 100 countries, and it's one of the most popular exchanges in the world. It's also available in every U.S. state except for Hawaii.
In comparison, Robinhood is available in every U.S. state except Hawaii and Nevada. This makes it far less globally available versus Coinbase.
Winner: Coinbase is in more countries than Robinhood.
Coinbase vs Robinhood: Crypto rewards
One massive difference between Coinbase and Robinhood is that Coinbase has several ways to earn crypto rewards.
For example, Coinbase lets you stake various cryptocurrencies to earn up to 5% APY. You can also use its crypto rewards card to earn up to 4% back in crypto for everyday spending. And with Coinbase Earn, you get free crypto for learning about the world of blockchain and new cryptocurrency projects.
Robinhood doesn't offer any of these features. So, if you want to earn passive income with your crypto or free BTC and other coins, Coinbase is superior.
Winner: Coinbase has more crypto rewards than Robinhood.
Coinbase vs Robinhood: Customer support
You can contact Coinbase customer support through email or by submitting a support ticket. It also has numerous phone numbers for live customer support depending on where you live.
Robinhood offers 24/7 phone support, and the platform has come a long way in improving its customer service with this feature. You can also contact Robinhood support on Twitter @AskRobinhood or email the company with a support request once you're logged into the app.
Winner: Robinhood has slightly better customer service than Coinbase.
Coinbase vs Robinhood: Security
Security is an important consideration when investing in crypto because if you lose access to your digital assets, it's highly unlikely you can get them back.
On the security front, Coinbase is one of the better exchanges out there. Cash in your account is FDIC-insured, and Coinbase also carries crime insurance that protects a portion of its assets. Furthermore, you can enable features like two-factor authentication, and the exchange holds most funds securely in cold wallets.
As for Robinhood, you get FDIC insurance as well. And since it's a member of the SIPC, you get up to $500,000 in coverage for securities. Robinhood also has excess of SIPC coverage through underwriters at Lloyd's of London which provides even more coverage. And, like Coinbase, Robinhood holds most crypto assets in cold storage.
You still need to protect your login information with either platform and use a strong password. But in terms of security and insurance, both Coinbase and Robinhood are safe investing platforms.
Winner: It's a tie since both Coinbase and Robinhood have numerous security and insurance policies in place.
Pros and cons of Coinbase
Pros
Crypto insurance: Coinbase carries crime insurance to protect its assets
Extensive crypto support: Coinbase lets you buy 100+ cryptocurrencies and stablecoins
Low trading minimums: Start investing with just $2 in your local currency
Crypto rewards: Earn free crypto through staking, the Coinbase Card, and Coinbase Earn
Variety of trading tools: Keep things simple and trade with Coinbase or unlock more trading tools with Coinbase Pro.
Cons
High transaction fees: Coinbase has a considerably higher fee for its various transaction types than many other cryptocurrency exchange platforms
Customer support improvements: Coinbase's customer support is less than satisfactory, even when users are faced with issues relating to account security
Pros and cons of Robinhood
Pros
Investment variety: Robinhood supports crypto, stocks, ETFs, options, and even gold and silver
No commission fees: Enjoy commission-free stock and ETF trades and similar crypto fees to Coinbase
Easy-of-use: Both the website trading platform and the Robinhood app are easy to navigate and use, making it suitable for beginner investors and traders
Support for popular cryptos: Robinhood doesn't support many cryptos, but it still offers Bitcoin, Ethereum, and Solana at the very least
Cons
Limited Altcoins and Stablecoins: Despite supporting a few major cryptos, Coinbase is superior to Robinhood if you want more altcoin and stablecoin selection
Standalone Wallet waitlist: Robinhood is rolling out the ability for users to receive and send crypto to other wallets. This is a massive downside since currently, you have to sell your crypto for fiat if you want to extract it from Robinhood.
No crypto rewards: Robinhood doesn't support crypto staking or have methods for earning yield.
Coinbase vs Robinhood – which one is best?
Coinbase is the better choice if you want more crypto support and passive income options. And if you use Coinbase Pro, you unlock more trading tools and lower fees. Overall, it's superior to Robinhood in almost every metric if you're just looking to invest in crypto.
On the other hand, Robinhood is a better choice for investors looking to diversify their investment portfolios. This is because it supports numerous assets, including stocks, ETFs, options, and popular cryptos. And if you only care about investing in a few coins like Bitcoin and Ethereum, Robinhood has you covered.
At the end of the day, you can always open an account with both companies to test the waters. Plus, Coinbase and Robinhood each have promotions for new users, so you can even snag some rewards in the process.
Advertiser disclosure: This advertisement contains information and materials provided by Robinhood Financial LLC and its affiliates ("Robinhood") and Moneywise, a third party not affiliated with Robinhood. All investments involve risk and the past performance of a security, or financial product does not guarantee future results or returns. Securities offered through Robinhood Financial LLC and Robinhood Securities LLC, which are members of FINRA and SIPC. Moneywise is not a member of FINRA or SIPC.