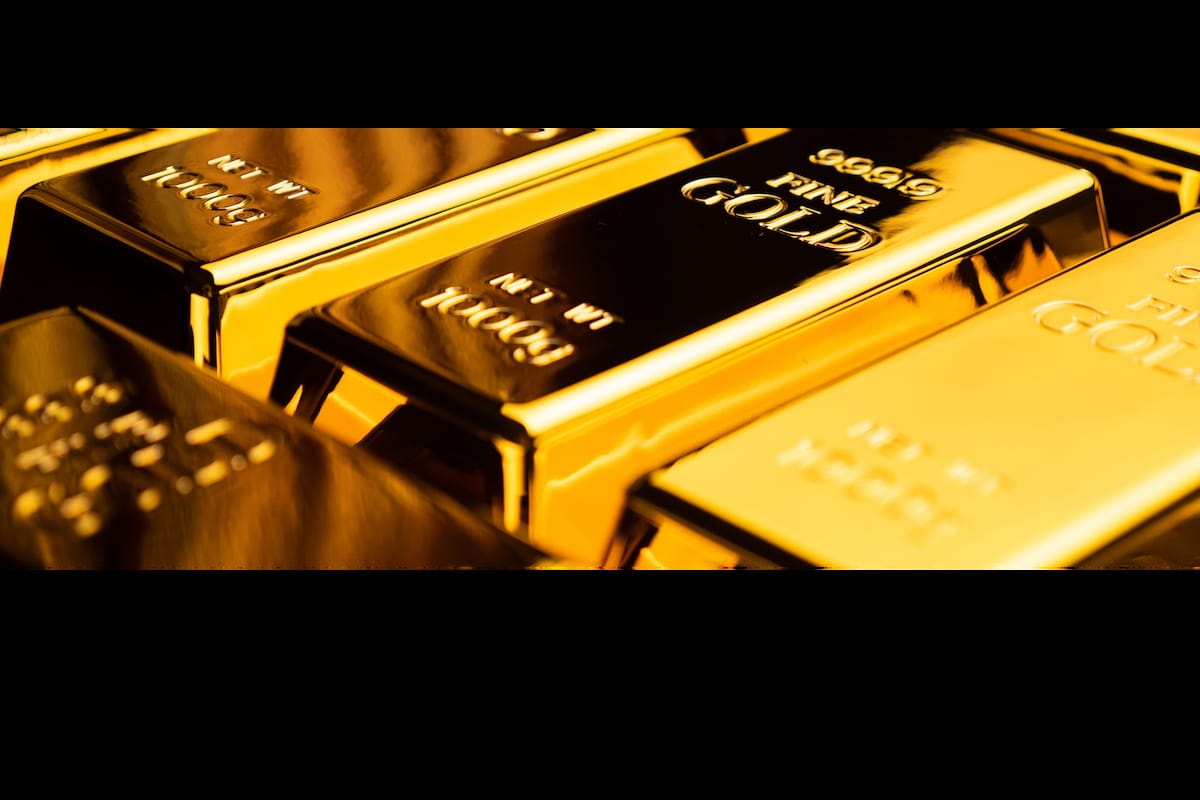 APMEX review: buy precious metals online
Momentum studio / Shutterstock
🗓️
Updated: July 27, 2023
We adhere to strict standards of editorial integrity to help you make decisions with confidence. Please be aware that some (or all) products and services linked in this article are from our sponsors.
We adhere to strict standards of editorial integrity to help you make decisions with confidence. Please be aware that some (or all) products and services linked in this article are from our sponsors.
With inflation through the roof and the possibility of heading into a recession soon, investors are looking to diversify. Gold, silver and other precious metals are popular assets because they are great stores of value and can be used as a hedge against inflation.
Gold, in particular, is a popular choice for investors looking for a low-risk asset to invest in. The process of buying and storing physical gold, however, can make it a more difficult asset to access than stocks or bonds.
This article covers investing in gold, silver, or other precious metals using APMEX. It will cover what costs to expect, how inventory is stored, and some of the different types of precious metals investors can begin investing in.
Pros an cons
Pros
Wide variety of precious metals to choose from
Automatic investing options
IRA-eligible
Cons
Some payment methods incur a 4% fee
Storage and shipping fees are slightly higher than other platforms
What is APMEX?
APMEX – or the American Precious Metals Exchange – is one of America's largest precious metals dealers. APMEX offers a variety of products, including gold, silver, and palladium bars and coins.
Founded in Oklahoma City in 2000, APMEX originally bought and sold precious metals on eBay. Today it is a standalone business and is one of the most established and credible exchanges in the United States.
Get into gold: Is gold a good investment?
What does it offer?
APMEX works with buyers and sellers to facilitate the acquisition or sale of precious metals. They offer investors different ways to purchase and store precious metals and a buyback program for individuals looking to liquidate their holdings.
The Bullion Card
The Bullion Card is a Visa credit card. It is the first precious metals reward card on the market and is exclusive to APMEX. Its rewards include:
Introductory 4% back in gold or silver for purchases made on APMEX
1% back in gold and silver for all other purchases
15,000 bonus points after spending $1,500 (about a $150 value)
0% introductory APR
0% balance transfers
Exclusive offers for cardholders
Just like a regular reward credit card, the Bullion Card allows cardholders to earn points that can be exchanged for gold or silver.
AutoInvest
One of the downsides to investing in precious metals is the inability to auto-invest. APMEX solves this problem by allowing investors to set up recurring purchases with their AutoInvest feature.
You can participate in one of the weekly, biweekly, monthly, or quarterly AutoInvest schedules. This simplifies the process and allows investors to benefit from investing regularly regardless of price fluctuations.
Precious metal IRA
Investors can open an IRA or transfer an existing IRA to APMEX via a custodian partner. APMEX works with several different partners who can help investors open an account.
Once an investor has an account, they can choose from any IRA-eligible products APMEX offers. These include:
Gold above .995 purity (except U.S. Gold Eagle coins)
Silver of at least .999 purity
Platinum of at least .9995 purity
Palladium .9995 purity
Setting up a Gold IRA with APMEX is free but be prepared to meet their $2,000 purchase requirement. Per the IRS, IRA account holders cannot hold their own inventory. Expect to also pay storage fees for your custodian to hold your inventory on your behalf. For portfolios valued at less than $25,000, investors are charged a flat storage fee of $15 per month.
Unlike traditional IRAs that penalize you for withdrawing your money early, an IRA with precious metals can be withdrawn anytime. Withdrawal fees can range from $50 to $75, depending on the withdrawal size and any costs associated with shipping.
Read more: How to invest in an IRA
APMEX Club
When you place two orders or buy or sell $5,000 worth of precious metals with APMEX, you're automatically enrolled in APMEX Club. Being a member of APMEX Club gives you access to special sales, exclusive offers, and even your own account manager.
APMEX Club has different levels of rewards based on how much you use APMEX. The levels are as follows:
Select: Buy or sell $5,000 with APMEX or place between 2-5 orders
Premier: Buy or sell $10,000 with APMEX or place between 6-9 orders
Elite: Buy or sell $20,000 with APMEX or place 10+ orders
VIP: This is the highest level of membership, and it is invite-only
OneGold
OneGold is APMEX's digital precious metal product offering. Like an ETF, OneGold allows you to benefit from the appreciation of gold and silver prices without physically holding inventory.
Users can open an account with OneGold's digital platform. Investors can purchase precious metals individually or set up auto investing. Digital ownership can have a lower barrier to entry for many investors, especially those investing in precious metals for the first time.
Read more: How to invest in a gold ETF
Other features
APMEX offers a variety of ways for investors to purchase precious metals, including cryptocurrencies. APMEX uses BitPay, allowing customers to pay using Bitcoin, Ethereum, and Dogecoin. While this service is convenient for crypto investors, it incurs an additional 4% fee.
APMEX also offers a buyback program. This is an alternative to selling on a third-party marketplace like eBay. It allows investors to quickly liquidate their gold or silver without waiting to find the right buyer or paying expensive fees to sell and ship precious metals. But to qualify, you must meet a minimum selling requirement of $1,000.
What are the fees and limits?
Everything on APMEX is priced according to the market demand. This means prices and minimums vary based on the metal. Prices are locked in once you place an order.
APMEX does not charge commissions, and orders over $199 ship for free. Cancellations incur a $35 fee, while certain payment methods, like paying with a credit card or crypto, incur a 4% fee. (Conversely, direct payments via check or wire transfer get a 4% discount).
There are some minimum requirements to use some of APMEX's services. A precious metals IRA requires a $2,000 minimum purchase, while APMEX requires that investors sell at least $1,000 to them at a time.
Selection of precious metals and coins
APMEX has a vast selection of precious metals and is one of the largest exchanges in the country. It primarily offers bouillon coins and bars in gold, silver, platinum, and palladium.
Popular items include:
Gold and silver bars
Silver and gold coins from different countries like Canada
Gold foil notes
It also offers paper currency, rare coins, and collectible coins catered toward numismatists and collectors. These products can include coins from countries like Australia and Canada and fun collectible coins such as a Bitcoin round and a set of silver Star Wars-themed coins.
How do I contact APMEX?
APMEX is well-regarded for its customer service. The number for their U.S.-based call center is +1 (800) 375-9006. Representatives are available Monday through Thursday, 8 AM to 8 PM (EST) and Friday, 8 AM to 8 PM (EST).
You can also make inquiries via live chat or email:
General inquiries: service@apmex.com
IRAs: ira@apmex.com
Citadel: citadel@apmex.com
APMEX prides itself on its customer service; however, in recent years, complaints have been posted to review sites like TrustPilot. Customers generally report a good experience buying coins from APMEX but have difficulties contacting customer service and sorting out issues when they try to sell.
Is APMEX legit?
APMEX is not only legit, but after 20+ years in business, they are one of the country's most credible and reliable precious metal exchanges. A team of numismatists who are experts in coins, paper currencies, and precious metals vet APMEX's products.
That being said, investors will want to consider the risks of purchasing gold and silver through an exchange, such as:
Unsecured transportation through the mail
Transporting precious metals through the mail carries significant risks. While the U.S. Postal Service is quite reliable, it's far from perfect. When sending any form of money — whether it's cash or gold bars — there is always a risk of it getting stolen. APMEX tries to mitigate this risk by insuring all shipments to and from APMEX for up to $60,000.
Low buyback prices
While APMEX does offer a buyback program and argues that it is better than an investor trying to sell their coins on eBay, customers report a different experience. The initial buyback price quoted is not necessarily guaranteed. If a trained APMEX numismatist reviews your items and determines them to be lower quality, they may offer a lower price. At this point, APMEX is already in possession of the item, so it could be more of a headache to have it returned to you so you can try and sell it elsewhere.
Home storage can be risky
Storing precious metals at home also comes with risks. Keeping your inventory in a safe at your house might seem like the best option, but you might not be equipped with the right storage solution. Depending on your insurance policy, an unexpected event like a burglary or natural disaster might mean you lose your metals for good.
Custodian services have to be trustworthy
A custodian service, like the one provided by APMEX, is one way to avoid receiving and holding physical precious metals in your home. This service usually charges a small monthly fee to hold your items on your behalf.
While this is generally considered safe, with any trusted third party, there is still some risk. You rely on the third-party custodian to store your gold and keep adequate records of your holdings. Should something happen to them, you may lose access to your stock of precious metals.
Best alternatives
While APMEX is one of the country's oldest and largest precious metal exchanges, it isn't the only place you can stock up on gold or silver.
JM Bullion
JM Bullion is a bullion dealer based in Dallas. They are one of APMEX's biggest competitors and offer a variety of gold, silver, and palladium products.
Like APMEX, JM Bullion offers IRA-grade metals and accepts various payment methods, including Bitcoin. When it comes to prices, both in terms of the spread and shipping costs, JM Bullion is a little bit cheaper than APMEX.
Money Metals Exchange
Money Metals Exchange is another competitor to APMEX. Similar to APMEX, Money Metals Exchange offers automated investing and competitive pricing.
A unique attribute of Money Metals Exchange is its loan program. Customers can take out loans using their gold and silver deposits as collateral. Loan applicants can borrow up to 75% of the market value of their precious metal assets.
Bottom line
Precious metals might be a good store of value when the economy takes a downturn and can be a good hedge against inflation. Whether you want to store gold or silver yourself or take advantage of custodian storage solutions, APMEX has an option for you.
APMEX offers a wide range of products and services, including a digital investing platform. This makes it easier for new investors, especially digital natives, to invest in precious metals. The Gold IRA is also a unique investment option for investors who want to hold precious metals in their retirement portfolio.
More on precious metals: