Rising interest rates
Inflation is not just eating into people's homebuying budget, it has also led to one of the major coolers for real estate: higher interest rates.
To tame spiking inflation, the Fed is tightening aggressively. Last month, it raised its benchmark interest rates by 75 basis points, marking the largest rate hike since 1994.
And now, with June's headline inflation rate coming in above expectations at 9.1%, traders expect the Fed to make a full percentage move at its meeting later this month.
Higher interest rates mean higher costs of borrowing — not good news if you have a mortgage. And if you are planning to buy a house, a higher mortgage rate means you might not be able to afford the same house that you were eyeing earlier.
According to Freddie Mac, the average 30-year mortgage rate in the U.S. was 5.51% for the week ended July 14 — a substantial increase compared to 3.11% at the beginning of this year.
In fact, there's already a drop in mortgage applications.
According to data from the Mortgage Bankers Association's latest survey, for the week ended July 8, mortgage purchase applications declined 18% from a year ago.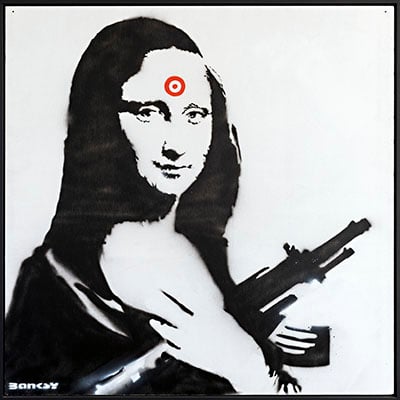 Join Masterworks to invest in works by Banksy, Picasso, Kaws, and more. Use our special link to skip the waitlist and join an exclusive community of art investors.
Skip waitlist
Can higher prices cure higher prices?
The upward momentum may have died out, but that doesn't mean real estate is cheap.
While the median home sale prices slipped 0.7% sequentially in the four weeks ended July 10, it was still up 12% year over year.
It's a similar story with the asking price. At $397,475, the median asking price of newly listed homes is down 2.8% from the all-time high set in May, but is still 14% higher compared to a year ago.
Combined with higher mortgage rates, homebuyers would need to budget substantially more for the purchase: the monthly mortgage payment on a home with the median asking price is now at $2,387, representing a whopping 44% increase compared to $1,663 a year ago, when homes were cheaper and mortgage rates were at 2.88%.
And since people don't have an unlimited budget, higher prices could weigh in on demand.
Redfin's Homebuyer Demand Index, which is seasonally adjusted and measures requests for home tours and other home-buying services from Redfin agents, declined 18% year over year in the week ended July 10.
Fairweather expects things to continue to cool off.
"Few people are able to afford homes costing 50% more than just two years ago in some areas, so homes are beginning to pile up on the market," she says. "We expect this environment of reduced competition and declining home prices to continue for at least the next several months."
Sponsored
Fine art as an investment
Stocks can be volatile, cryptos make big swings to either side, and even gold is not immune to the market's ups and downs.
That's why if you are looking for the ultimate hedge, it could be worthwhile to check out a real, but overlooked asset: fine art.
Contemporary artwork has outperformed the S&P 500 by a commanding 174% over the past 25 years, according to the Citi Global Art Market chart.
And it's becoming a popular way to diversify because it's a real physical asset with little correlation to the stock market.
On a scale of -1 to +1, with 0 representing no link at all, Citi found the correlation between contemporary art and the S&P 500 was just 0.12 during the past 25 years.
Earlier this year, Bank of America investment chief Michael Harnett singled out artwork as a sharp way to outperform over the next decade — due largely to the asset's track record as an inflation hedge.
Investing in art by the likes of Banksy and Andy Warhol used to be an option only for the ultrarich. But with a new investing platform, you can invest in iconic artworks just like Jeff Bezos and Bill Gates do.