Skip the learning curve
Accredited investors are able to tag in support through services like Plotify, a global, end-to-end property investment and asset management platform. The benefits start from the very beginning of the process: finding the right properties to invest in.
To secure the biggest return, it makes sense to purchase real estate in an up-and-coming market with potential for high appreciation. Others might be more focused on rental income. Plotify curates assets to help you achieve your investment goals.
However, if you're not familiar with the market fundamentals, drivers and trends in a range of potential areas, it could take a significant amount of time to track down the right investment for your budget and risk tolerance.
Many investors end up investing close to home because they're most familiar, but this limits geographic diversification and can limit upside while increasing concentration risk. To navigate this, Plotify provides insights that help you decode current macroeconomic conditions and market level commentary that helps you select the best assets and locations for your risk appetite.
Plotify focuses on single-family rental properties (SFR) in up-and-coming second- and third-tier markets with positive net migration trends. It chooses properties based on its forecast of yields, long-term rental potential and stability of demand in areas with strong growth, a skilled, growing workforce and proximity to hubs of innovation.
While potential investors should consider their own individual needs and preferences, the company selects and inspects every site to ensure it's a viable and attractive option. Currently, Plotify is acquiring properties in the U.S. and U.K.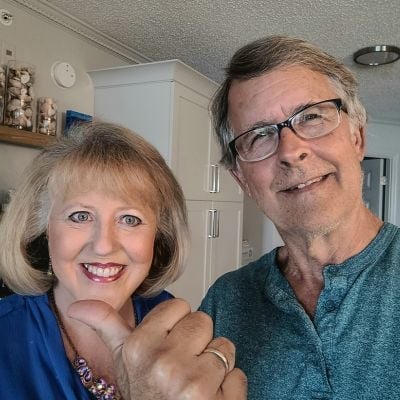 Cut down time, expense and effort
Investing in just one single-family rental property can take months of tedium, not to mention the high transaction costs. According to Plotify, it takes 46 days on average to close a purchase loan on a single-family rental, with an average of around $10,000 to $20,000 in total closing costs.
Meanwhile, Plotify minimizes costs and maximizes convenience by bundling the odds and ends of a given investment into a simple "Plot."
A Plot is a single residential property, owned by an individual single-purpose legal entity, with all of the related services built right in — including financing, insurance, property management and tenancy arrangements. A single investor wholly owns a single Plot, with an optional, no-application and non-recourse loan. As a direct owner of the Plot, you can benefit from Plotify's institutional-grade tax optimization when you choose to exit.
Not only does this approach take many of the convoluted considerations that go into buying a property and trim them down into a simple package, you can also sell that package at your leisure. Plots can be bought and sold online at any time, from anywhere in the world, via the Plotify Marketplace.
Get on top of hidden costs and hassles
As previously mentioned, anyone leasing real estate will still have to deal with ongoing costs such as insurance, property taxes and maintenance — as well as expensive surprises in the form of repairs or unpaid rent.
Even when you're lucky and everything is going right, finding tenants, collecting checks and arranging repairs and maintenance can be time-consuming and take your time away from other opportunities.
In the Plotify model, insurance expenses are included with the Plot and paid on a monthly basis, and all property tax and management accounting services are taken care of. Plotify has also partnered with recognized local and national property managers to handle the day-to-day management of each property and its tenants. Because of its scale, Plotify says, it can negotiate discounts with leading service providers and pass the benefits through to the investor.
Crucially, each Plot comes with a reserve fund, which provides for unexpected expenses to smooth your returns and avoid having to pay in additional capital every time something needs to be done to the property.
In addition, many investors struggle to keep track of bills and expenses and can be easily confused when it comes time to file taxes related to the property. Plotify provides full transparency into each line item of income and expenses with detailed monthly and quarterly reporting.
Plotify uses Deloitte for the accounting of each Plot and provides investors with a year-end tax packet to make filing easy for investors.
All of these services are built into the cost structure of the platform, allowing you to invest directly in individual properties via an LLC without having to manage those properties directly. With full control, all you need to do is decide which of the carefully curated opportunities are right for you and how long you want to hold them.
So while passive income is never truly "passive" when it comes to real estate, platforms like Plotify take so much of the hassle out of the equation you can get tantalizingly close.
Sponsored
Follow These Steps if you Want to Retire Early
Secure your financial future with a tailored plan to maximize investments, navigate taxes, and retire comfortably.
Zoe Financial is an online platform that can match you with a network of vetted fiduciary advisors who are evaluated based on their credentials, education, experience, and pricing. The best part? - there is no fee to find an advisor.