What is the NFIB?
One of the ways that you can find resources for your small business is to join an organization that focuses on helping its small business members. The National Federation of Independent Business (NFIB) is one of those organizations that attempts to help small business owners attempt to have their voices heard.
Like many organizations of its type, the NFIB is an association that works to pool the voices of the small and independent into a larger organization that might be a force to be reckoned with. The NFIB's stated mission is to "promote and protect the right of our members to own, operate and grow their businesses."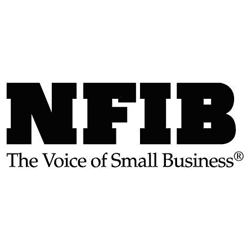 The NFIB requires that those joining pay a membership fee, and in return, the organization offers access to special deals with partners. NFIB members can get discounts from FedEx, Dell, and other service providers. On top of that, the NFIB also provides HR support, and access to different insurance plans, including individual and group health plans. There are also Workers' Compensation resources, and access to a lot more in terms of savings for shipping, payroll, travel, and legal protection.
Join the NFIB
For a small business trying to find services at reasonable prices, membership in the NFIB can be a big help. However, it's important to balance the advantages with the cost. Additionally, it's worth noting that the NFIB is also a lobbying organization, and often voices support or opposition to different laws, and it collects donations to a PAC. If you agree with the NFIB's positions, being a member adds another voice, and lawmakers take the NFIB seriously because of the number of members that it represents.
Small Business Economic Trends
The NFIB doesn't just provide an association for small business owners to join, though. THe NFIB Research Foundation also publishes a monthly economic survey. The Small Business Optimism Index was originally published quarterly, but has been monthly since 1986. The NFIB samples small business owners, and then compiles the responses into an index that indicates how optimistic small and independent business owners are about business conditions in the next six months.
The Small Business Optimism Index focuses on 10 different components, with business owners indicating their plans for the next six months:
1.

Plans to increase employment

2.

Plans to make capital outlays

3.

Plans to increase inventories

4.

Expect the economy to improve

5.

Expect real estate higher

6.

Current inventory

7.

Current job openings

8.

Expected credit conditions

9.

Now a good time to expand

10.

Earnings trends
The answers are weighted and fed into an algorithm that comes out with the index. The NFIB offers an in-depth overview of the changes in each category every month. Reading this information is not exclusive; you don't have to be a member to benefit from the information shared in the monthly survey, or from the accompanying commentary.
The NFIB also lists the most important small business problems as seen by owners. You can see how small business owners view sales, taxes, regulation, and competition, and what problems rank as most pressing.
In truth, the NFIB offers a large amount of interesting data that can help you get a feel for the way the wind is blowing for your own small business. And, if you want access to discounts on various products and services, you can consider paying the fee to become a member.
Join the NFIB