What is a CFP?
A Certified Financial Planner™ (CFP®) is a professional who has gone through the effort of attaining a title through the Certified Financial Planner Board of Standards. This organization is a nonprofit and one of the leading voices in ensuring financial planners meet certain ethical and professional standards.
Becoming a CFP isn't exactly easy. CFPs must:
Take classes and receive an education in certain financial topics
Pass a rigorous exam
Fulfill experience requirements
In addition to these basic criteria, CFPs must adhere to ethical standards. For one, a CFP must act in your best interest, since they are a fiduciary. In many cases, CFPs have a broad knowledge of how to apply financial concepts and planning to real-world experience. So, if you're looking for someone who can help you with practical issues related to money, a CFP might fit your needs.
CFPs help you with "road map" planning so you can reach your financial goals. This includes:
Saving up to buy a home
Improving your credit
Saving for your child's college
Building your retirement plan and meeting several objectives.
CFPs also help you with tax planning and some estate planning.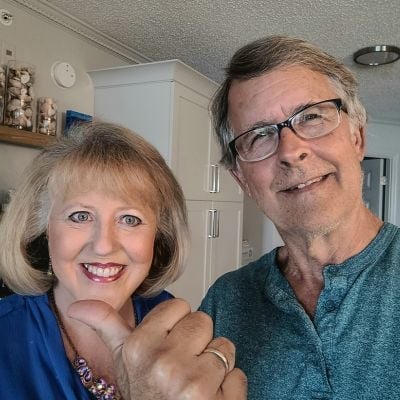 How to find a certified financial planner
Search for CFPs on the Certified Financial Planner Board of Standards website, or use the website to verify that a person recommended to you is a CFP.
Ask for recommendations from people you know. Ask friends and family whom they use.
Use reliable networks like the Paladin Registry and XY Planning Network to find CFPs near you. It's also possible to work with financial planners remotely through video chats or phone calls.
Are CFPs worth the cost?
Because there are costs involved with using a CFP, you're likely to ask, "Is getting a CFP worth it?" The answer of course depends on the situation.
First of all, it's important to understand how your CFP gets paid.
You might pay a CFP on an hourly basis, or maybe you can get a "planning package" for a specific goal.
Other CFPs work on commission, based on the products they recommend.
If you get an insurance policy or mutual fund based on the CFP's recommendation, they might get a kickback.
However, the CFP Board requires CFPs to always keep the client's best interest at the forefront. The CFP Code states, "A CFP® professional must exercise professional judgment on behalf of the Client that is not subordinated to the interest of the CFP® professional or others." Still, some consumers prefer CFPs who charge on a fee-only basis.
Finally, if your CFP is also a money manager or investment advisor, you might have to pay a percentage of assets under management if they are taking care of your portfolio on your behalf.
In general, a CFP is worth the cost you pay if you get the help you need. If you're too busy or don't feel confident putting together your own roadmap, or if you just want an outside eye to look over your finances, it can be worth it to pay a CFP. Sometimes, the professional outlook is worth the cost.
Trade your favorite stocks any time
Investing doesn't have to be hard. Robinhood is the only place you can trade stocks, options and ETFs 24 hours a day, 5 days a week, all still commission-free. Start building your portfolio with as little as $1.
Get Started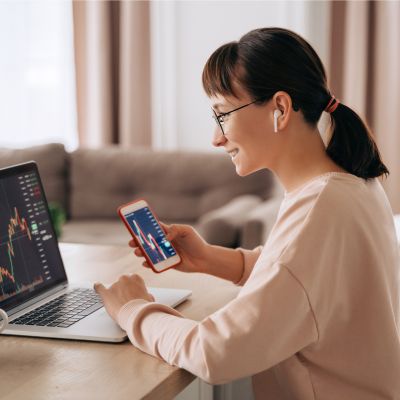 Why you should consider working with a CFP
Because of the education and experience requirements to become a CFP, you can be reasonably sure that they understand how to make money work in everyday life. They know how to plan for the future. And they know how to create a roadmap for your money that allows you to work toward several financial goals at one time.
On top of that, a CFP is a professional who can see your entire financial picture and give you a perspective that you might not have considered. This is especially valuable for partners who are looking for ways to plan for a future together but have a hard time reconciling. A CFP can be a third party that helps mediate your financial styles and come to the same working approach.
Tips for choosing a financial advisor
When choosing a financial advisor, whether it's a CFP, CFA, or any other type of advisor, consider the following:
Check the qualifications. Review the qualifications of your potential advisor. Check with the CFP Board or your state to make sure they're up to date on regulations and offerings.
Make sure they meet your needs. Think about what you want from a financial advisor, whether it's investment help, small business information, or tax planning. Look for an advisor with a specialty that reflects your situation.
Review their strategy. Find out what strategies are used by the advisor and make sure they match your priorities and that you're a good fit for each other.
Check to see it fits your budget. Finally, make sure the fee structure works within your budget. You need to be able to afford your financial advisor.
In the end, you need to ask questions and trust your instincts. Talk to two to four financial advisors and get a feel for them. Choose someone who feels like the right fit for you and your needs.
CFP vs. CFA: What do they do?
CFPs aren't the only financial professionals who can help you with your money. Another professional designation is the Chartered Financial Analyst® (CFA).
For the most part, the CFP vs. CFA distinction is about who the professional works with.
CFPs generally work with individuals and families and are trained to help you create roadmaps to meet your money goals.
CFAs often focus on investing and analysis for institutions.
However, this doesn't mean that CFAs never work with individuals. Some CFAs have advisory practices that help individuals meet their goals. If you're looking for someone to manage your investment portfolio as well as make recommendations for how to build your investing account, a CFA could be a good choice.
A CFP likely won't manage your assets for you. Instead, they'll make recommendations and may help you purchase certain financial products, but they don't always actively manage your portfolio for you (although some CFPs might). In the end, the type of professional you choose is more about what you need from your planner or advisor.
Sponsored
Follow These Steps if you Want to Retire Early
Secure your financial future with a tailored plan to maximize investments, navigate taxes, and retire comfortably.
Zoe Financial is an online platform that can match you with a network of vetted fiduciary advisors who are evaluated based on their credentials, education, experience, and pricing. The best part? - there is no fee to find an advisor.