Concentration
One of the primary reasons people invest in an index fund is diversification. A fund that tracks the S&P 500, for instance, is supposed to give you exposure to 500 different companies. But because the stocks within the fund are weighted in proportion to the market cap of each corresponding company, your investment will be skewed to the largest firms, and that means you'll be more exposed to certain sectors than you might realize.
For instance, technology firms account for a whopping 26% of the S&P 500's market value, according to Visual Capitalist, citing data from Slickcharts. Any weakness in this sector could thus have an outsized impact on performance.
Investors looking for a more balanced approach might want to consider individual stocks in niche industries or even foreign stocks.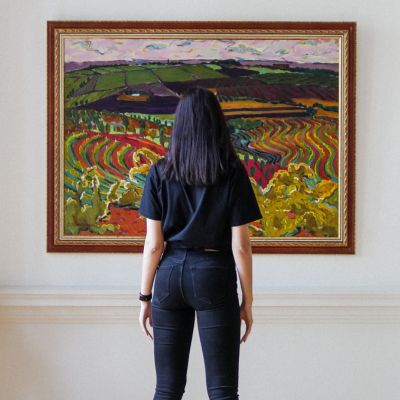 Contemporary art has outperformed the S&P 500 by 131% for the past 26 years. Join the exclusive platform to invest in million-dollar works by artists like Banksy, Basquiat, and more. Get started today and diversify your portfolio with art.
Learn More
Performance
Index funds have certainly delivered great performance in the past. From 1957 through Dec. 31, 2022, the S&P 500 delivered an average annual growth rate of 10.15%, according to Investopedia. This has been excellent for long-term investors.
But past performance is not an indication of future returns. Just because historical returns were high doesn't mean that's the rate of growth investors can expect in the future.
Meanwhile, some individual stocks are currently growing at faster rates. Defense contractor TransDigm Group, for example, reported 20% revenue growth and 53% operational income growth, year over year, in the second fiscal quarter. The stock is up around 38% year to date.
If you're looking for accelerated growth or better dividends, you might prefer individual stocks over index funds.
Valuation
The S&P 500 is trading at a price-to-earnings (P/E) ratio of around 25. That's reasonable given its historical performance, but there's no doubt that some individual stocks and specific sectors are cheaper than the market average.
Verizon, for instance, has a P/E of around 6.4 and also offers a dividend yield of 7.8%. Several other stocks trade at single-digit P/E ratios and have robust track records and recognizable brands.
Put simply, if you're looking for something cheap or are willing to bet on an opportunity that is flying below the radar, index funds might not be your best bet.
More: Classic Warren Buffett quotes on investing
Sponsored
Meet Your Retirement Goals Effortlessly
The road to retirement may seem long, but with WiserAdvisor, you can find a trusted partner to guide you every step of the way
WiserAdvisor matches you with vetted financial advisors that offer personalized advice to help you to make the right choices, invest wisely, and secure the retirement you've always dreamed of. Start planning early, and get your retirement mapped out today.