The short version
Insect-based food startups are creating a new source of protein intended to help future generations remain food stable.
Products like pet food, protein powders, granola, and chocolate all have insect-based options through a variety of startups and large-scale companies.
Insect-based farming still has some downsides. And, as the technology evolves, it still has the potential to turn into a factory farming situation.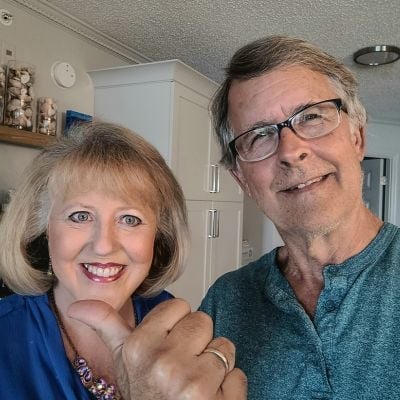 What is insect-based food?
With an ever-increasing population and the rising emissions related to protein production, more and more experts have been sounding the alarm that the way we consume food isn't sustainable.
The damage of meat production alone to the environment doesn't just include the methane emitted by the animals themselves but also the land and water needed to produce feed for livestock and grazing areas — resulting in rapid deforestation.
This market is currently expected to grow exponentially in the coming years. Huge multinational corporations Cargill and McDonalds have both started feeding their livestock and chickens with insect-based feed.

By 2030, the global edible insect market is predicted to reach $9.6 billion.
Insect-farming, in comparison, requires much less water and land and produces far fewer emissions than their mammalian counterparts. Insects as a protein can also supply the same or more nutritional value.
You'll find edible insects such as mealworms, crickets, black soldier flies, and beetles, all over the world, in many cultures which have long embraced the nutritional value inherent in insects. However, insect-based food has been slow to catch on in the western world. That said, you can find a variety of different forms of insect-based products in the U.S. and globally.
A few of these include insect-based:
Pet and livestock food
Protein powders
Protein bars
Whole insects
Chocolate
Flour
Insect-based startups may create these products themselves, often sourcing insects from reputable sources around the world. Or they may manufacture the automated technology required to make these products.
This market is currently expected to grow exponentially in the coming years. Huge multinational corporations Cargill and McDonalds have both started feeding their livestock and chickens with insect-based feed. Europe's insect protein production is expected to balloon to 1.2 million tonnes by 2025. And by 2030, the global edible insect market is predicted to reach $9.6 billion.
More: What's the difference between ethical and sustainable investing?
7 best insect-based food startups to check out
Insect-based food startups

| | | |
| --- | --- | --- |
| Ÿnsect | Fish, pet, poultry, and pig feed, as well as insect-based protein powder for humans | Paris, France |
| All Things Bugs | Griopro® Cricket Powder | Oklahoma City, OK |
| Mighty Cricket | Oatmeal, chocolate, and protein powder made from crickets | St. Louis, Missouri |
| Grubbly Farms | Pet food made from grubs | Atlanta, Georgia |
| Hey Planet | Protein bars, chocolates, and beetle-based meats | Copenhagen, Denmark |
| Wilder Harrier | Dog food made from black soldier flies | Montreal, Canada |
| Beta Hatch | Pet food and soil made from mealworms | Seattle, Washington |
Ÿnsect
Perhaps one of the best-known companies in the insect-ingredients industry is Ÿnsect. Ÿnsect creates innovations that help them produce animal, human, and plant food made out of mealworm beetles. They're a France-based company started in 2011 by four co-founders who are scientists, mathematicians, lawyers, and environmentalists.
While predominantly based in Europe, Ÿnsect also operates one of the largest mealworm facilities in Nebraska. While they're working on expanding their reach, especially in the U.S., the company has raised a $425 million from investment funds, banks, and other public institutions.
All Things Bugs
Founded in 2010 and based in Oklahoma City, All Things Bugs was a U.S. pioneer in the insect farming industry. Bill and Melinda Gates Foundation grants provided the initial funding for All Things Bugs. Since then, it's received over $5 million in research funding from various agencies, including the United States Department of Agriculture (USDA).
Currently, All Things Bugs has one premiere product – Griopro® Cricket Powder. The company says that the powder has a neutral aroma and can be mixed into a wide variety of food and drinks including pasta, tortillas, shakes, smoothies, baked goods, bars, cereals, and many more products. Griopro® is available to both retail and wholesale customers.
All Things Bugs has received a patent for its Griopro® processing technology. The company's website also says that it's developing equipment that will help it to automate the entire insect farming process from feeding to harvesting.
Mighty Cricket
Mighty Cricket is a St. Louis startup that sells protein powders, chocolate bars, and oatmeal made from cricket flour. Cricket flour, made from ground-up crickets, offers the same nutrients we get from meat, like B12, iron, and chitin — but at a fraction of meat's carbon footprint.
Founded in 2018 by a former food industry worker, Sarah Schlafly, and a small group of foodies, the company is looking to provide an affordable source of protein that's healthy for humans and the planet. The company sources its crickets from Thailand, processes them in its small St. Louis factory, and all of its packaging is made from post-consumer recycled plastic.
Grubbly Farms
Grubbly Farms, as their name suggests, makes their products from grubs — specifically, the larvae of the black soldier fly. Currently, they only make dog food and feed for backyard chickens. Again, the focus here is on protein and creating a protein source that uses less water and produces less carbon dioxide. The grubs that they farm feed on recovered food waste — to date, the company has recycled over 13 million pounds of food waste.
The company was founded in 2015 by two Georgia college students, Patrick Pittaluga and Sean Warner, in their dorm and continued through backyard farming. Over the past few years, they've expanded their operations through partnerships with different farms across Canada and the U.S. They hope to help meet demand in the surging pet food market, which is expected to grow to $113.9 billion by 2026.
Hey Planet
Hey Planet is a Danish company that creates food products out of buffalo beetles and crickets, locally sourced from The Netherlands and Canada. They make meat substitutes, protein bars, and chocolate-covered crickets. Their products are available online, and in select stores in Denmark.
The company was started by Malena Sigurgeirsdottir and Jessica Rose Buhl-Nielsen. Sigurgeirsdottir is a Dane who spent her teens in a small village in Tanzania which has a long establish history of eating crickets. She and Buhl-Nielsen are both firm believers in the immense benefits — both health-wise and environmentally — that insects can provide.
Wilder Harrier
Wilder Harrier is another pet food company that's making their food from black soldier flies, crickets, fish, seaweed, and fruits and vegetables. Currently, the VC-backed startup only makes dog food and dental sticks.
The company was started in a very Canadian fashion: After founder Phil Poirier came to the realization that insects could help solve a global food crisis, he told future co-founders Paul Shenouda and Mat Poirer all about it while they were playing hockey.
In addition to making dog food and treats out of insects and food waste, Wilder Harrier has created a new line of products made from the Asian carp, an invasive species of fish that threaten native fish populations in local Canadian waterways.
Beta Hatch
Beta Hatch is a U.S. tech and production company that utilizes automated technology to create soil and animal food from mealworms for agriculture purposes. Their whole mealworms, mealworm oil, and mealworm meal can be used to feed chickens, cattle, commercial fish and shrimp, and even some dogs.
Their mission is twofold: Sustainability and the creation of innovative tech that can help propel the insect protein industry forward. The company has created a completely sustainable process, with their beetles only requiring 2% of the water that other types of protein require.
With investments from leading agriculture venture funds including Lewis & Clark Agri-Food and Cavallo Ventures, Beta Hatch is in the process of building the biggest mealworm farming facility in North America.
More: What is venture capital investing - and how can you do it too?
Trade your favorite stocks any time
Investing doesn't have to be hard. Robinhood is the only place you can trade stocks, options and ETFs 24 hours a day, 5 days a week, all still commission-free. Start building your portfolio with as little as $1.
Get Started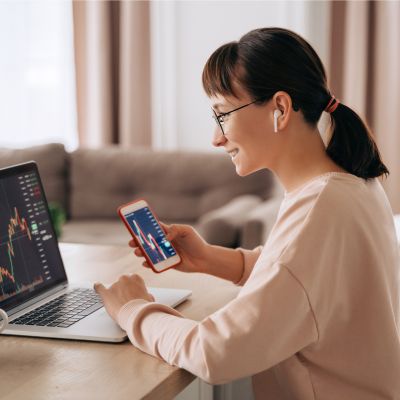 Pros and cons of insect-based foods
There is great potential in insects. They're a vital option for a world that faces a lot of food insecurity for humans, pets, and livestock. That said, it's too early to tell if they're a perfect answer to the growing problem. Here are the pros and cons of the insect-based food movement.
Pros
Insect protein requires less water to produce. Farming using insects requires substantially less water than cattle and other animals. As pollution and climate change continues to affect our water sources, finding food options that require less water is a necessity.
Insects are better for the environment. Environmentally, insects provide a much cleaner protein alternative to meat and other proteins, as they don't emit as many greenhouse gasses.
Insects can be easily farmed, Grubbly Farms was started by two cousins keeping larvae in their laundry room in college. This proved that pretty much anyone can raise and harvest insects for food. Additionally, insects tend to live off of other animals' (or human) waste, so they're easy to maintain.
Insect farming is more cost-effective than traditional livestock agriculture. It's difficult to determine how much insect farming will cost in the long run, because the industry is still relatively new. However, since they require less food, less water, and less space than other methods of farming with cattle, pigs, and fish, it's likely to be a cost-efficient method of food production.
Cons
Insects are still a hard sell for some cultures. No matter how you market it, there are some people who just won't be able to stomach the idea of eating bugs.
Some insects are endangered. There are certain species of edible insects that are endangered. The industry will need to take this into account when producing food that involves the use of insects.
Insect farming may turn into a harmful industry. Raising insects, like many other farming industries, could fall prey to factory farming, which poses its own threat to the environment.
Who should invest in insect-based food startups?
Most people (with the exception of vegans and vegetarians) can benefit from eating insect-based food. But certain groups may benefit more than others. If you fall under the groups below, you might be interested in investing when the time comes.
Socially responsible investors
Since insect farming startups rely on private capital for funding, there are limited options for individual investors looking to chip in. That said, SRI investors should consider investing in sustainable agriculture ETFs as a whole, which may eventually support the insect-based food industry.
These ETFs can give you exposure to companies looking to create sustainable methods of food production. Here are a couple of popular options with some very a-moo-sing ticker symbols:
More: Leading robo advisors for socially responsible investing
Farmers
Many of the insect=based food startups were started with the help of farmers or even by farmers themselves. Farmers can benefit most from this new way of producing food. They can feed their livestock and poultry with insect-based food. And they can also produce this feed, using much less land than traditional feed.
Health-Conscious Eaters
Insects have been eaten in African, Asian, and Latin American countries for hundreds of years both for health benefits and simply for the delicious flavor. Insects are an incredible source of protein, B12, iron, fiber, zinc, and more. Albeit surprising to some, healthwise they are a great option.
Pet Owners
Many companies have turned their attention to a less picky clientele: Pets. Companies like Wilder Harrier and Grubbly Farms have started making a nutritious alternative to traditional pet food. Instead of processed meat, the main source of protein is insects, often mealworms.
The bottom line
Insect farming companies have started popping up in the last five to 10 years as global concerns about food consumption rise. These startups produce food for both people and animals using insects as the main ingredient.
As the population grows, food production needs to grow as well. Insects provide a way to achieve this production in a more cost-efficient, environmentally-friendly way.
Hungry for more? It's a good time to dine out on these agriculture-related investments:
Sponsored
Follow These Steps if you Want to Retire Early
Secure your financial future with a tailored plan to maximize investments, navigate taxes, and retire comfortably.
Zoe Financial is an online platform that can match you with a network of vetted fiduciary advisors who are evaluated based on their credentials, education, experience, and pricing. The best part? - there is no fee to find an advisor.