Understand what commodities are
Like stocks and bonds, commodities are an asset class used in investing. Where stocks give you a piece of a company and bonds are a form of debt, investing in commodities gives you market exposure to real-world assets like oil, gold, corn, and pork bellies.
Commodity types
Commodity investing is commonly broken down into these four main categories:
Some of these investments are quite common, like investing in gold. But many are less common for regular investors. Keep in mind that you don't physically take possession of these commodities. They generally just live in your portfolio in paper form.
Some commodity investments track the price of a specific good. They can be very granular — focusing on a particular region or type of oil, for example — or more general. Below is a chart for a specific kind of energy commodity, Brent crude oil, one of the most common types of oil used to track oil commodity prices in the world. Brent crude oil commodity price history via Business Insider
Because there are always markets open somewhere in the world, commodity prices can change 24 hours a day, though some of the biggest markets are located in the United States and follow roughly the same trading hours as the U.S. stock market. These include the Chicago Mercantile Exchange (CME), Chicago Board of Trade (CBOT), and New York Mercantile Exchange (NYMEX). These three exchanges are all owned and operated by the Chicago-based CME Group.
The world of commodities is subject to many market and economic forces, however, so they are often considered one of the riskiest ways to invest.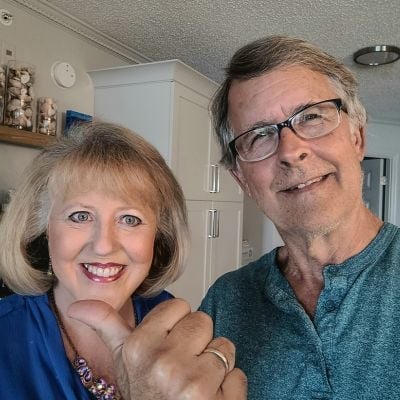 Choose the right type of commodity to buy (and the right broker)
You can invest in commodities through a brokerage account at many popular brokerages. Some firms focus on active trading and make a wonderful home for commodity accounts. But most full-service brokerage firms make it possible to invest in commodities through funds even if other options are not available.
You probably won't be heading to a farm, mine, or drilling rig to buy commodities on your own. Here are the methods most people use to buy and sell them in the markets:
Understand the risks of investing in commodities
My college friend once shared the story of a family friend in Chicago who worked on one of the commodities exchanges. The friend would sometimes call and ask if he could come to dinner with my friend because he was flat broke. After a good trade, however, he would invite the whole family out for a steak and lobster dinner. Commodities are a boom-and-bust market that can be a massive risk for your finances.
Types of risk
It doesn't take too much time searching online to find stories of people losing their entire life savings to a market whim. Here are a few of the risks from investing in a commodity:
There's a lot to watch out for with each commodity.
According to value-investing legend Benjamin Graham, the behavior of commodities means they are not a true "investment" at all. Buying a commodity is trading, which is inherently risky.
If you think commodities make sense for your financial goals, take extreme caution, and start slowly. It's easy to make costly mistakes when you don't completely understand the mechanics involved.
Trade your favorite stocks any time
Investing doesn't have to be hard. Robinhood is the only place you can trade stocks, options and ETFs 24 hours a day, 5 days a week, all still commission-free. Start building your portfolio with as little as $1.
Get Started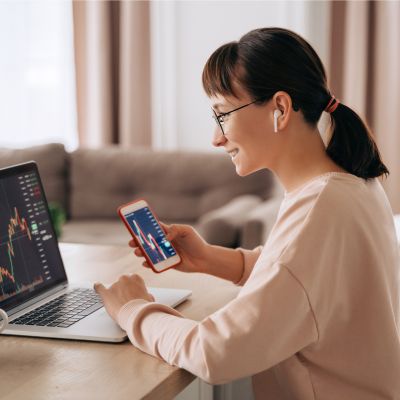 Advantages of investing in commodities
While there are certainly a lot of risks involved in investing in commodities, there can be some advantages.
Be cautious
It's easy to buy and sell commodities in your portfolio, but as you learned above, it can be precarious. Commodities trading should be done only by people who understand the risks and are willing to lose all or some of their investment.
If you make a small mistake, it could cost you the entire position. You could also be blindsided by market news or government action that causes a huge price swing in an instant.
Commodities can be a path to rags or riches. If you go into the Wild West of the commodity markets, do so with extreme caution.
Sponsored
Follow These Steps if you Want to Retire Early
Secure your financial future with a tailored plan to maximize investments, navigate taxes, and retire comfortably.
Zoe Financial is an online platform that can match you with a network of vetted fiduciary advisors who are evaluated based on their credentials, education, experience, and pricing. The best part? - there is no fee to find an advisor.