The short version
Femtech refers to any technology product or service that supports women's health, including fertility care, pregnancy and postpartum care, hormonal disorders, and more.
Some of the top femtech startups include Ava, Bloomlife, Kindbody, Flo, Marani Health, Renovia, Carrot Fertility, and LactApp.
Investing in femtech gives investors the opportunity to support a previously underserved demographic in the technology industry.
The femtech industry has seen massive growth over the past several years and is expected to grow even more exponentially in the coming years.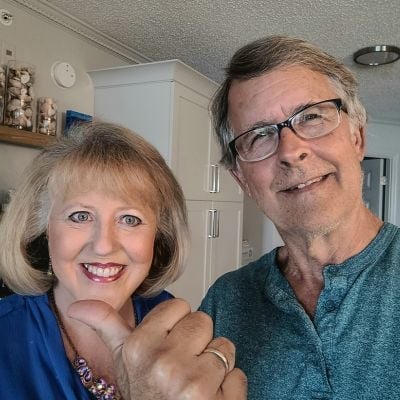 What is FemTech?
Femtech — short for female technology — refers to any product that's designed to support women's health. These products can come in the form of websites, apps, services, and software.
Femtech products and services usually fall into one of several categories:
Menstruation and period care
Birth control and fertility
Pregnancy and postpartum health
Breastfeeding
Menopause
Hormonal disorders and chronic conditions
Pelvic health
Sexual wellness
General women's health
The term "femtech" was coined by entrepreneur Ida Tin in 2016. The industry has been growing exponentially since then, and it doesn't appear to be slowing down. For example, femtech funding in 2021 reached roughly $2.5 billion, an increase of 300% from the previous year.
In addition to being designed for women, these products are also usually designed by women. More than 70% of femtech companies have at least one female founder, which is significantly higher than other technology companies (or other companies in general).
More: How women can invest in each other to reach financial independence
The best FemTech startups in 2022
The best femtech startups in 2022

| Startup | Product | Country/State Of Origin |
| --- | --- | --- |
| Ava | Fertility tracking bracelet | Zurich, Switzerland |
| Bloomlife | Prenatal tracking app | Genk, Belgium |
| Carrot Fertility | Employer-sponsored fertility benefits | San Francisco |
| Flo | Period and ovulation tracker | Belarus |
| Marani Health | Remote prenatal monitoring | Minneapolis |
| Renovia | Pelvic Floor therapy devices | Boston |
| Kindbody | Employer-sponsored fertility benefits and wellness clinic | New York |
| Lactapp | Lactation support app | Spain |
1. Ava
Ava is a fertility tracking bracelet that claims to have helped 70,000 women and birthing people conceive. It was created by Swiss entrepreneurs Lea von Bidder, Philipp Tholen, Peter Stein and Pascal Koenig in 2014. Since then, the company has grown to a 70 employees worldwide. It is the first FDA-approved fertility tracker, backing hard clinical science with the power of AI. As of 2022, the company has received more than $42 million in funding over six funding rounds, the most recent being a Series B funding round in May 2018. In 2021, Ava began tiptoeing past the realm of strictly FemTech by running promising clinical trials on the bracelet's ability to detect asymptomatic signs of COVID-19 for all users.
2. Bloomlife
Bloomlife is a femtech company that uses remote monitoring to help guide pregnant people and offer real-time, personalized insights through their perinatal period. Their mission is to reduce the number of pregnancy-related deaths and maternal mortality rates in the U.S and beyond.
Founded in January 2014 by Eric Dy and Julien Penders, the San Francisco-based company has raised more than $14.6 million over eight funding rounds. The company has major investors such as Johnson & Johnson and the National Science Foundation.
3. Carrot Fertility
Carrot Fertility helps employers offer flexible, transparent, and cost-conscious fertility benefits to their employers. They specialize in egg-freezing and IVF treatments by working directly with employers to deliver employee benefit programs. They seek to broaden accessibility to fertility care, lower costs, and destigmatize the conversation around fertility and wellness in the corporate world.
Carrot Fertility was founded in 2015 in San Francisco by Arun Venkatesan, Asima Ahmad, Juli Insinger, and Tammy Sun. The company has raised more than $114 million across seven funding rounds, the latest of which was a Series C funding round in August 2021.
4. Flo
Flo is an AI-powered women's health app that helps women track their periods and ovulation cycles. In addition, it also provides a content hub that allows women across the world to share data and information and learn from gynecological experts. The company hit a snag when the FTC launched a complaint against them for sharing the data of millions of users to third-party companies like Facebook and Google; this launched a wave of negative criticism. However, the company has since rolled out new privacy features, including an Anonymous Mode which allows women to track their data without having to share identifying information such as their names or email addresses.
Flo was founded in 2016 by Andrew Kovzel, Dmitry Gurski, Max Scrobov, and Yuri Gurski. It's a sub-organization of the health and well-being technology company Palta. The company has raised more than $75.5 million in funding across five funding rounds. When it launched, their initial valuation was $200 million. The latest funding came from a Series B round in September 2021.
5. Marani Health
Marani Health is an AI-enabled prenatal care monitoring platform for use in clinics and at home for remote monitoring. Founded by specialists from the Mayo Clinic, Marani Health doesn't just monitor pregnancy, it also aims to identify complications and medical issues related to pregnancy both before and in the postpartum stage.
Marani Health was founded in May 2018 by Ann Holder and is based in Minneapolis, Minnesota. It has raised nearly $13 million across three funding rounds. The latest funding round was its seed round that took place in November 2021.
6. Renovia
Renovia is a medical tech company that specifically creates therapeutic devices to treat and strengthen pelvic floor disorders. Urinary incontinence has long been a medically overlooked issue that affects over 12 million women in the U.S alone. Their system treats these issues through a combination of traditional therapies as well as non-surgical digital solutions such as a vaginal motion sensor and smartphone app. Renovia was founded in Boston in 2016 by Marc Beer and Ramon Iglesias. In addition to receiving a "Breakthrough Device Designation" grant by the FDA, it has raised more than $72 million in funding across five rounds, the latest of which was a Series C funding round in April 2021.
7. Kindbody
Similar to Carrot Health, Kindbody offers employer-sponsored egg-freezing and IVF treatments, as well as adoption and surrogacy services. They're both an insurance provider and a family of fertility and wellness clinics that offer broader support in gynecology and infertility treatments for all.
Kindbody was founded in 2018 by Gina Bartasi and Joanne Schneider and is based in New York. To date, the company has raised nearly $155 million across seven funding rounds, including a $10 million investment from Google Ventures. The latest funding round took place in May 2022, and is expected to go public next year.
More: Private vs. public companies: key differences to know
8. LactApp
LactApp is a mobile app that seeks to support breastfeeding mothers through personalized guidance and advice. Once users have had the opportunity to use the app, they can decide to pay for the services they received. In addition to their Pay-What-You-Can app, LactApp Medical helps healthcare professionals with expert training, consultation and tracking to improve their services.
LactApp was founded in Spain in 2016 by Alba Padro Arocas, Enric Pallares Roura, and Maria Berruezo. The company hasn't yet gone through any major funding rounds, but is currently preparing for a Series A round. To date, it has seven private investors through venture capital.
Stop overpaying for home insurance
Home insurance is an essential expense – one that can often be pricey. You can lower your monthly recurring expenses by finding a more economical alternative for home insurance.
SmartFinancial can help you do just that. SmartFinancial's online marketplace of vetted home insurance providers allows you to quickly shop around for rates from the country's top insurance companies, and ensure you're paying the lowest price possible for your home insurance.
Explore better rates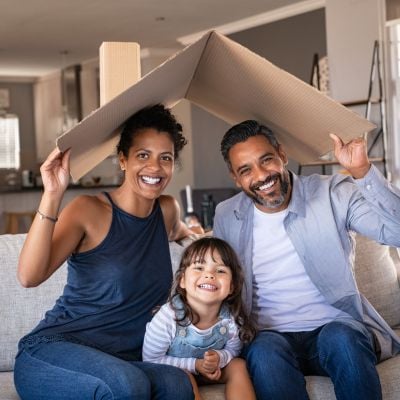 Should you invest in FemTech?
Are you wondering whether you should be investing in femtech? There are a few different angles from which we can tackle this question.
First, investing in femtech is a way to support women — both the women who create these products and the women who use them.
Issues with breast-feeding, pelvic floor disorders and affordable access to fertility treatments are problems that billions of women around the world have struggled with for generations.

Yet it's only now that companies are starting to look for sophisticated solutions for them.
The fact is that women are historically underserved in the technology industry. First, while women make up about half of the population, they only fill about a quarter of technical roles in the information technology (IT) industry.
Additionally, fewer than 2% of enterprise software startups in the U.S. have female founders. And those that do  are less likely to get venture capital funding than companies founded by men.
More: Women and investing in 2022: latest statistics
And just as women are underserved working in technology, they're also often underserved by products. Issues with breast-feeding, pelvic floor disorders and affordable access to fertility treatments are ones that billions of women around the world have struggled with for generations. Yet it's only now that companies are starting to look for sophisticated solutions for them.
Politics aside, it's also important to look at your decision of whether to invest in femtech from a financial perspective. At the end of the day, is it a good investment that's going to make you money?
The numbers we've shared so far suggest that it probably is. Some femtech companies seeing triple-digit growth and funding rounds that amount to tens of millions of dollars. With a steadily growing and ever-empowered customer base to boot, this industry is positioned to grow even bigger in the coming years.
The takeaway: is Femtech a worthwhile investment?
The industry has seen massive growth over the past several years, and it doesn't seem to be slowing down anytime soon. It's no surprise: Just a quick glance through the list above, it's clear that women and parents have been neglected for far too long. However, the tide is changing. Investors can help to broaden the accessibility of these services for all users, support female founders, all while seeing their returns grow.
Other emerging industries:
Sponsored
Follow These Steps if you Want to Retire Early
Secure your financial future with a tailored plan to maximize investments, navigate taxes, and retire comfortably.
Zoe Financial is an online platform that can match you with a network of vetted fiduciary advisors who are evaluated based on their credentials, education, experience, and pricing. The best part? - there is no fee to find an advisor.