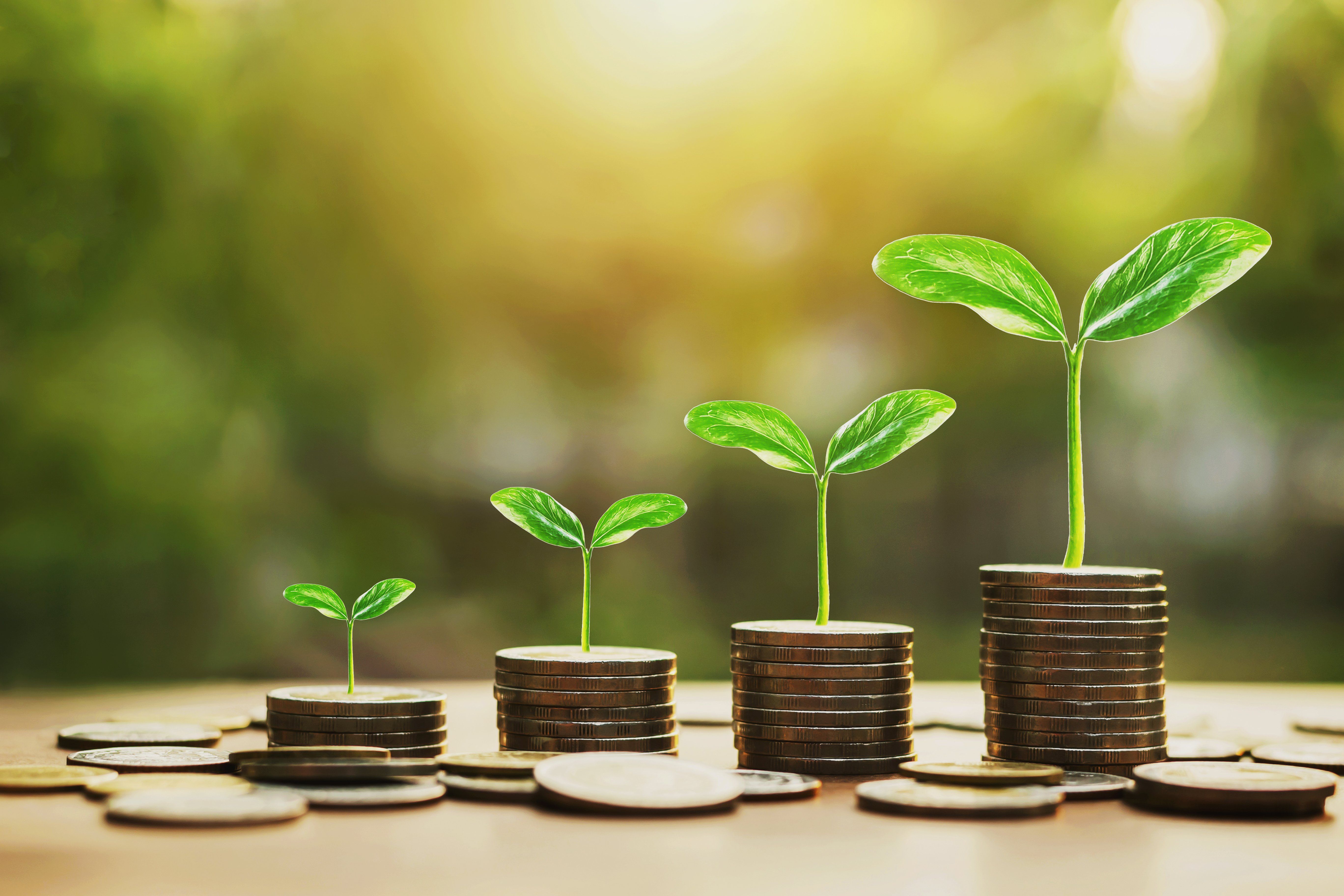 7 best small businesses to invest in
We adhere to strict standards of editorial integrity to help you make decisions with confidence. Please be aware that some (or all) products and services linked in this article are from our sponsors.
We adhere to strict standards of editorial integrity to help you make decisions with confidence. Please be aware that some (or all) products and services linked in this article are from our sponsors.
The world of investments offers opportunities that come in many shapes and forms. Small businesses require more work and risk than many other investments, but the payoff can be huge. Small businesses are a significant part of the economy and provide jobs for nearly half of the U.S. workforce. They are also one of the best paths to long-term wealth for you and your family if you choose the right business.
Best small businesses to invest in
Once you have a dedicated bank account, it's easy to manage your finances and keep your personal and business finances separate. Here are a few ideas of some of the small businesses you can invest in:
1. Real estate sales and management
You don't need any specific degree to get into real estate. You can come from any background and hit the books to earn a real estate license in your state. Some may require a specialized broker's license or property manager's license to operate your own real estate office.
But once you are established, it is another business that requires little more than a computer and your time. Much of real estate is building relationships, creating a regular funnel of new clients, and marketing properties for the fastest possible sale.
Typical real estate commissions are 6% of the sale price, split between the buyer's and seller's agents. Selling a typical $250,000 home yields a $7,500 payday for each agent. Put together just two of those per month, and you'll quickly hit a six-figure income.
If you're unsure of how or where to start, Roofstock is an excellent option for first-time real estate investors. This fintech startup is the perfect platform for beginners, offering low fees, and a wide range of homes to buy. You can also buy houses with tenants and collect rental income straight away. As a bonus, you don't need to be an accredited investor to open an account.
Join Roofstock
2. Accounting
If you are good with numbers, accounting may be for you. Accounting and related professions require just a license and a computer, depending on your state's requirements. The most common professional designation for an accountant is CPA or certified public accountant.
More often than not, an accountant will have a degree in accounting, finance, business management, or a related topic. Higher-educated accountants can demand higher rates and provide higher-value services, such as consulting and financial analysis.
But basic tasks like tax preparation, bookkeeping, and payroll don't require a specific college education. As the business grows, you can bring on additional employees, but this will cut down on your profit margin. However, everyone has to do taxes, and all businesses require accounting and bookkeeping. If you can provide a quality service, it is one that will always be in demand.
3. Copywriting
Someone needs to write the content of every website, large and small. Blog posts, white papers, articles, how-tos, advertisements, guides, and other features require someone with native-level English writing abilities and impeccable grammar and spelling. If you can handle that, a career as a writer may work for you.
Copywriting is another high-margin business, as it requires only a computer and your brain to start up and thrive. Do you see a trend here? Low overhead means high-profit margins. This type of business doesn't require a physical office or employees. It doesn't even require any kind of equipment or machinery beyond a laptop or desktop PC.
Like any small business, you'll have to deliver a quality product and generate a steady stream of sales to earn a good income. But if you can do that consistently, you can run a creative small business with just one employee or a small team.
4. Personal training and fitness
Whether the trend is yoga, Pilates, Zumba, or another workout style, there is a consistent demand for personal training and fitness classes. If you can work with clients one-on-one or drop into a local gym as a freelance instructor, you can bring in good money with few costs.
Personal training and fitness do not require any specific certification in most cases. However, it does help to have a strong interest in the topic and enough knowledge to help your clients succeed and avoid injury.
All you need is a good playlist on your phone and the ability to put together a class to get started. Again, sales and repeat business is important for long-term success. This is one of those businesses where a serious hobbyist could already have all of the equipment needed to start a business without spending a dime!
5. Cleaning services
Nobody enjoys scrubbing a bathroom or a kitchen. Some people loathe it so much that they would rather pay someone else to do it for them. You can work as a cleaner yourself before moving on to hire staff and outsourcing the actual cleaning.
Most cleaners make around $20–30 per hour. All you need to start is a vacuum and some basic items from a local big-box retailer or supermarket. If you can land a contract with a business customer, you can earn a higher-end rate than working with homeowners in most cases.
Invest in a few vans and some marketing and hire a few low-skilled but reliable workers, and you can be off and running with a profitable venture in a jiffy.
6. Storage facilities
Storage facilities require less manual work but more capital. Depending on where you live and invest, real estate property costs can make a storage facility a five-figure investment or a multimillion-dollar deal. Real estate costs a lot less in Manhattan, Kansas than in Manhattan, New York, for example.
But storage facilities require almost no training or labor. You just need someone to rent out units, handle basic customer service and property care, and take care of tenant issues like evictions. For the most part, people's stuff just sits there, and they pay you for the privilege.
Work with a trusted commercial real estate agent to get started with this type of business. You can also search for properties for sale online. If you don't want to put in the work to invest directly, buying into a real estate investment trust (REIT) can let you get your feet wet at a lower entry cost. A REIT is a type of security that works like a real estate-focused stock or mutual fund.
Join Streitwise
7. Party and event services
Yo, DJ, pump up the volume! If you can organize or provide party and event services, you can earn a good income by doing so. Planners just need a computer, phone, and excellent communication and event skills. Other service providers, such as DJs and photographers, need the relevant equipment to provide their services.
You don't need an office or expensive storage for most event-related businesses. But if you do things right, you can build a solid client base and turn it into a serious business. Working with business clients, in addition to individuals, makes it even more lucrative.
The fewer employees you have, the lower the risk. Just make sure you can actually deliver on the services ordered. If you don't know how to edit a video, don't start a business as a video editor. Focus on your skills, hobbies and areas of expertise to provide the best results and build the best business reputation.