Experience level and the learning curve
Ferri points out that your initial investment strategy should be based on your experience level, as well as your knowledge of your emotional responses to various financial situations. "I learned a lot from the school of hard knocks to start," Ferri says. When he was young and still in the military, Ferri went to a broker and bought shares in a mutual fund. However, when the market dropped, he panicked and sold, losing money.
"I saw a few months later that the market recovered, but I had already locked in my losses," Ferri remembers. "I then went through the whole gamut of bad mistakes, including trying my hand at picking stocks."
However, because he was young when he started, Ferri had time to recover. He ended up working in the financial industry and thought that would help him figure it out. "I thought I'd get the inside scoop and make a lot of money," he says. "But that's not really how it works. I found indexing about seven or eight years into the industry, realized I was doing it all wrong, and just started investing in index funds."
Once you come to this knowledge, using asset allocation becomes easier. "It takes people different amounts of time, based on experience, to come to the conclusion that indexing is the way to go," Ferri says. "I was a fighter pilot in the Marine Corps. It's not realistic to think I would beat the market."
Now that Ferri has been through a few downturns in the market, he sees even greater advantages in indexing. "Indexing allows you to get the return on the markets, and do it sensibly," he points out. "It's hard to come to grips with this for most people. We want to believe that we are investing superstars and that we can beat the market. The reality is that asset allocation with indexing is your best chance for long-term success. You don't need to beat the market."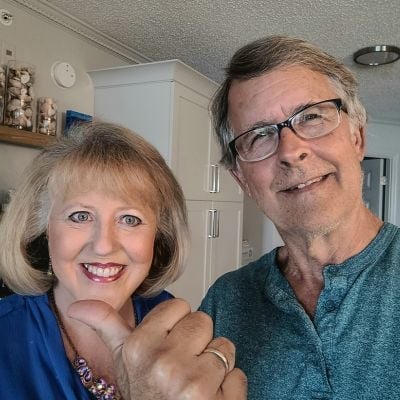 Create your perfect asset allocation
Once you learn the value of indexing, it's time to determine your asset allocation. "It's simple, but not easy," says Ferri. "Start out with different risks out there in the world." He recommends looking at the following:
U.S. equity risk
International risk
Fixed income risks (especially inflation)
Credit risk
On top of that, you also need to consider your own personal risk profile. How much time do you have to let your money grow? Do you have the emotional ability to ride out market downturns? You can use this information to determine how to structure your portfolio.
Ferri likes index funds because they are low-cost. You can use index funds to gain exposure to large swaths of domestic and international stocks, as well as bonds and other assets. Over time, as you learn more about investing and about yourself and your reactions to financial news and market moves, Ferri says you can adjust your strategy.
However, the best thing you can do, says Ferri, is just get started. "If you try to learn everything first, you'll never come to a conclusion. Just start now, based on what you know now." This is why Ferri likes index funds. "Buy one fund," he recommends. "Don't buy a bunch. Just buy one balanced fund. Do that, and then start researching."
He also says that indexing is about putting your money in and leaving it there. It's tempting to try to move the money around a lot, working to gain a short-term advantage. Those attempts are likely to fail as humans are wired to make poor investing decisions. While it makes sense to rebalance your portfolio to keep the asset allocation in line with your goals, it's important to avoid frequent trading and stay away from stock picking, according to Ferri.
"People have to mess with it and see things that aren't there," he continues. "If you want to be a good investor, you have to stop the bad behavior. Base your return off the markets. Markets aren't the enemy. We are."
Sponsored
Follow These Steps if you Want to Retire Early
Secure your financial future with a tailored plan to maximize investments, navigate taxes, and retire comfortably.
Zoe Financial is an online platform that can match you with a network of vetted fiduciary advisors who are evaluated based on their credentials, education, experience, and pricing. The best part? - there is no fee to find an advisor.