The short version
Apple and Microsoft are two of the biggest tech companies in the world, both vying to be number one in terms of market capitalization.
Apple focuses on hardware like iPhones and Airpods, while Microsoft focuses on software.
If you're looking to diversify your portfolio and add tech stocks, adding either or both to your portfolio could make sense.
You can also invest in Apple and Microsoft by investing in major tech ETFs, which are likely to have shares of the two tech giants.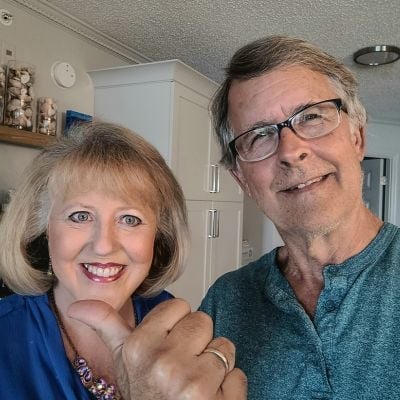 The Apple business model
Apple has a business model that's centered on innovation. In the early 2000s, the company took the technology world by storm, first releasing the iPod and then the iPhone.
Apple's youthful and innovative reputation originally made it a popular choice with young consumers. But now many people see it as the industry standard across generations. Nearly half of consumers use an iPhone as their smartphone of choice, and the popular product makes up more than half of Apple's revenue. Its other products, including desktop computers, laptop computers, iPads, Apple Watches, and AirPods, also make up a significant portion.
The other major portion of Apple's business model is services. The company seems to be constantly growing its suite of services, including the App Store, Apple Music, Apple TV, Apple Books, Apple Podcasts, Apple Fitness, and more. While most of the company's revenue does come from its iPhone, an increasing amount of business comes from digital services and wearable technology.
It's been a long time since Apple has come out with anything as innovative as the iPhone, but that doesn't stop it from being one of the most popular technology companies. It's regularly beating the market on products like its Apple Watch and AirPods, and people are willing to pay more for Apple products than for comparable products from other brands.
The Microsoft business model
Despite their similarities, the companies have very different business models. Microsoft was the leader in the computer industry for a long time before Apple made its comeback in the early 2000s, and its business model still relies on many of the revenue streams from that time.
A significant portion of Microsoft's revenue comes from its productivity and business processes. These include the company's Microsoft Office suite, which the company now sells as a subscription model. It's also expanded its business processes to include LinkedIn and Dynamics.
Another essential part of Microsoft's revenue is its intelligent cloud services. Making up nearly one-third of the company's revenue, this part of the business includes its server products and cloud services and its enterprise services for businesses.
The final part of Microsoft's business model, which has long been an important part, is its personal computing products. This includes its Windows licensing in other company's computing devices. Its personal computing business also includes its own computing devices, gaming devices, and search engine.
Stop overpaying for home insurance
Home insurance is an essential expense – one that can often be pricey. You can lower your monthly recurring expenses by finding a more economical alternative for home insurance.
SmartFinancial can help you do just that. SmartFinancial's online marketplace of vetted home insurance providers allows you to quickly shop around for rates from the country's top insurance companies, and ensure you're paying the lowest price possible for your home insurance.
Explore better rates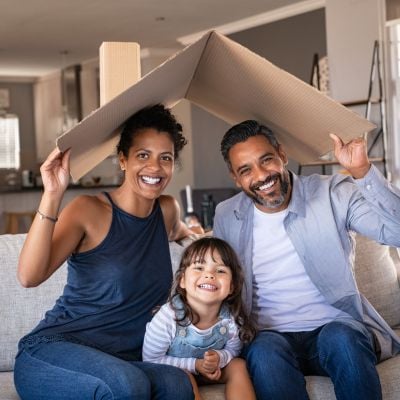 Comparison between Apple vs. Microsoft
We've talked about the different business models of Apple and Microsoft, so now we'll dive a bit further into the similarities and differences between the two companies.
Similarities between Apple and Microsoft
Apple and Microsoft have some key similarities. First, as we've established, both are giants in the technology sector and the stock market in general. Another similarity is that both have been very founder-centric. Bill Gates and Steve Jobs were the face of Microsoft and Apple, respectively, and were responsible for much of the company's public image.
The two companies also overlap in some of the products they create. Both create laptops and tablets: Microsoft has the Surface laptops and tablets, while Apple has the Macbook and iPad. Both also have their smartphones — Apple has the iPhone, while Microsoft has the Windows phone.
Differences between Apple and Microsoft
As you can probably tell from their business models, a major difference between Apple and Microsoft is their product focus. For Apple, physical products are their most important revenue stream, especially the iPhone. It also manufactures, markets, and distributes its own standalone products, which aren't intertwined with any other company's products. On the other hand, Microsoft prioritizes its business and productivity tools and creates licensing relationships with other brands. Its computing products aren't its central focus.
Another difference between the two companies is their approach to marketing their products. Apple uses a consumer-centric approach; its products are designed for consumers rather than businesses. With its many Apple stores, it aims to get its products directly into the hands of consumers.
Microsoft's strategy has more to do with getting its software into other companies, where it becomes the default option for consumers who use those products. In a sense, Apple has a bottom-up approach, while Microsoft has a top-down approach.
Pros and cons of investing in tech stocks like APL and MSFT
Before investing in Apple, Microsoft, or any other tech stock, it's essential to understand some of the pros and cons.
Pros
Significant growth potential: In recent years, technology stocks have seen massive growth, which has benefited investors. Gains have been huge for investors who can get in early on a technology company.
Technology is the future: The technology industry isn't going anywhere, and it's only going to grow as more industries incorporate technology into their business models, as we've seen with financial services, healthcare, travel, and more.
High demand: There isn't just high demand for technology itself, but also for technology stocks. Even when the market is down, technology plays an important role in the economy. Tech stocks make up many indexes, such as the S&P 500.
Cons
High valuations: The valuation of technology companies can result not from what they've accomplished so far but from what investors expect them to achieve in the future. This can be problematic when a company doesn't meet those expectations.
Limited diversification: There's nothing wrong with investing in technology stocks, but if you invest only in technology stocks, your portfolio will lack diversification and will be more vulnerable in a market downturn.
Not known for dividends: Technology companies generally aren't known for paying dividends, meaning they won't provide you any sort of recurring income. The only profit comes when you sell your shares.
Which stock is better to buy: APL or MSFT?
If you're considering investing in a technology stock, Apple and Microsoft are probably both near the top of your list. But which stock is better to buy?
As we mentioned, Apple and Microsoft are regularly competing for the title as the most valuable company in the U.S. stock market. Right now Apple is slightly ahead with a market capitalization of $2.6 trillion compared to Microsoft's $2.1 trillion.
Both Apple and Microsoft and technology stocks, in general, have faced some volatility in recent months. While this is certainly a factor to consider, it doesn't mean you shouldn't invest in these companies. Volatility in the stock market is normal, and both companies are likely to see their stock prices increase over the long term, just as they've done in the past. Additionally, both companies have faced the same volatility, meaning it won't necessarily help you decide between the two.
If you want to compare Apple and Microsoft's financials to decide which to invest in, you can research their financial statements filed with the Securities and Exchange Commission. There you can learn about each company's revenue, earnings per share, return on equity, and other numbers. Not sure what to look for? Check out our Stock Market Research Guide.
Finally, remember that you don't have to choose between these two companies. You can include both in your portfolio, and there's a strong argument for doing so. One of the key principles of investing is diversification. Rather than investing in just one major technology stock, you can enhance your returns and reduce your risk by investing in several. Additionally, if you take an index investing approach, you can easily add both Apple and Microsoft to your portfolio simply by investing in an S&P 500 or total stock market index fund. Find out more in our Index Fund Guide.
Ultimately, though they have some similarities, Apple and Microsoft have different business models, strengths, and weaknesses. It's what makes each of them an excellent possible investment, and is why it may be worth adding both to your portfolio.
More: How to invest in tech comapnies
The bottom line
Apple and Microsoft are two of the most popular technology stocks. And when you're deciding which to invest in, it can be difficult to pick one over the other.
The good news is that you don't have to choose. Adding both Apple and Microsoft to your portfolio can help you benefit from the success of both companies while creating a bit more diversification in your portfolio.
If you're ready to start investing in Apple, Microsoft, or both, you'll first need to open an account with a stock broker. You can compare the features and fees of our favorite brokers here.
Sponsored
Follow These Steps if you Want to Retire Early
Secure your financial future with a tailored plan to maximize investments, navigate taxes, and retire comfortably.
Zoe Financial is an online platform that can match you with a network of vetted fiduciary advisors who are evaluated based on their credentials, education, experience, and pricing. The best part? - there is no fee to find an advisor.