The short version
Lab-grown meat is a meat alternative that's made from the cells of real animals and eventually grows into a product that's nearly identical to animal protein.
While cultured meat and plant-based meat are both created in labs, one is made from actual meat cells, while the other isn't.
There are no companies currently authorized to sell lab-grown meat in the U.S., but it's an industry that's on the radar of the FDA and USDA, among others.
There are several public companies in the lab-grown meat market, including those that produce cultivated meat and those that invest in other lab-grown meat companies.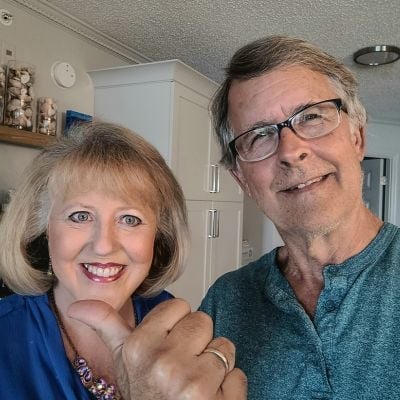 What is lab-grown meat?
Lab-grown meat — also known as cultured meat or cultivated meat —  is a meat alternative that's created using cells from real animals. Scientists first take a sample of muscle cells from a chicken, cow, or any other live animal. They provide those cells with nutrients, and grow them in a lab setting. Those cells eventually turn into a piece of meat that's nearly identical to the burger or ground pork you'd normally buy in the grocery store today.
Lab-grown meat vs. plant-based meat
Meat alternatives aren't exactly new to the market. China, in particular, has been innovating imitation meat to match the texture and flavor of chicken and pork out of ingredients like tofu for centuries, out of a Buddhist tradition.
But in North America and elsewhere around the world, the past several years have seen a huge increase in products from companies like Impossible Foods and Beyond Meat. However, those products are merely plant-based foods designed to resemble meat products. From the cells they're made of to the nutrients they provide, they're entirely different from actual meat.
More: Impossible Foods is on our list of IPOs to watch in 2022
Cultured meat is very different from plant-based meat because it's actually made from animal cells. In fact, you theoretically shouldn't be able to tell the difference between the meat that comes directly from an animal and the meat that's grown in a lab from animal cells. Unfortunately, you won't be able to get a medium-rare lab-grown steak anytime soon. Lab grown meat is mostly being produced for ground protein and textures that are easier to replicate, like chicken.
Despite having some important similarities — including being produced in a lab and having a smaller carbon footprint than the meat industry — lab-grown and plant-based meat have some other important differences as well. They're subject to different regulations and have different costs to produce them. And while both are alternatives to traditional meat, cultured meat will likely not be embraced by vegetarians and vegans in the same way, since it actually contains animal cells.
Trade your favorite stocks any time
Investing doesn't have to be hard. Robinhood is the only place you can trade stocks, options and ETFs 24 hours a day, 5 days a week, all still commission-free. Start building your portfolio with as little as $1.
Get Started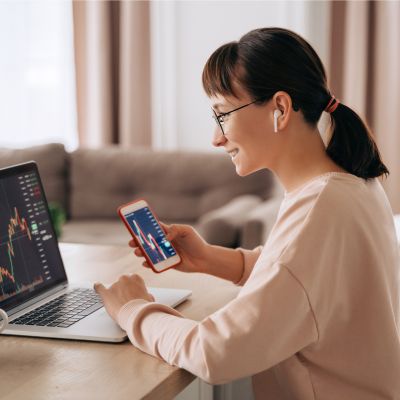 Lab-grown meat in the U.S.
Lab-grown meat has been getting a lot of media attention recently, but it's not actually available in the United States. So far, the only cultivated meat to be authorized for sale is in Singapore. It was actually a U.S. company based in San Francisco — Eat Just, Inc. — that received authorization from Singaporean regulators. That being said, they're not likely to be the only player in the game for long: Companies in other countries are close to joining the market with their own cultured meat.
The future of lab-grown meat
As we mentioned, lab-grown meat hasn't actually been authorized for sale in the U.S. yet. But that hasn't stopped companies from investing heavily in it. In fact, in 2020, investors handed over more than $1.2 billion to startups working to create lab-grown meat.
While regulators in the U.S. haven't given cultured meat the green light yet, there have been some advancements made on that front. In 2021, the U.S. Department of Agriculture (USDA) awarded a grant to Tufts University, where the money will be used to help fund research and education in lab-grown meat, among other things.
Lab-grown meat is also, not surprisingly, on the radar of the Food and Drug Administration (FDA). Currently, the FDA hasn't authorized the sale of any lab-grown meat products. But it's in communication with stakeholders to learn more about the production and safety of these products so it can provide necessary authorization and regulation when the time comes.
5 lab-grown meat companies to invest in
Cultured meat may not be available for sale in the United States, but there's already plenty of buzz around it in investing circles. And even individual investors have some potential to cash in on it.
There are several companies in the U.S. that are working to develop lab-grown meat. Just be aware that most of them companies are still privately owned. Therefore, they aren't available for individuals to invest in. However, there are a handful of publicly-traded companies around the world with a hand in the cultured meat market, including:
MeaTech 3D Ltd. (MITC)
MeaTech 3D is a food technology company working to provide real meat products grown in a lab using animal stem cells. The company is headquartered in Rehovot, Israel, went public in May 2021, and trades on the Nasdaq.
Agronomics Ltd (AGNMF)
Agronomics is a London-based company in the cellular agriculture industry. The company is working to produce agricultural products from cell cultures. Agronomics doesn't trade on a stock exchange. Instead, inventors can purchase it over the counter.
Eat Beyond Global (EATBF)
Eat Beyond Global doesn't actually produce lab-grown meat or other meat alternatives. Instead, it's a venture capital firm that focuses their investments in companies in the alternative proteins industry. The company identifies firms that create plant-based proteins, cultivated meats, and more.
CULT Food Science (CULT)
CULT Food Science Corp. is another venture capital company that allows investors to gain exposure to lab-grown meat. The company — formerly known as Triangle Industries — is based in Vancouver and has been in business since 1993 (though previously with different objectives). CULT Food Science Corp. trades in the Canadian stock market.
Neto ME Holdings Ltd. (NTO)
Neto Group is a large food conglomerate based in Israel. It has a hand in many different areas of food production. Neto Group doesn't directly produce or research cultured meat. But it's invested in Future Meat Technologies, a company that is working on its own lab-grown meat products. The company doesn't currently trade in the U.S. stock market. Instead, you can find it on the Tel Aviv stock exchange.
Go global with your portfolio:How to Invest in Foreign Stocks
Other ways to invest in lab-grown meat
If you're an accredited investor and able to take advantage of private equity opportunities, you'll have even more ways to invest in cultured meat. Many of the companies working in this industry are still private, meaning they don't trade on the stock market. However, they are open to private investments.
As we mentioned, there are also several venture capital firms that specialize in investing in lab-grown meat companies. This can be a great way for more experienced investors to break into the industry.
More: OurCrowd review: invest in promising start-ups
Is investing in lab-grown meat a good idea?
Investing in lab-grown meat can be an excellent opportunity for the right individual. The industry is still in its infancy but is already attracting plenty of public attention. While there aren't any companies currently authorized to sell cultured meat in the U.S., plenty of companies — both public and private — are focused on the research and development of this new space.
In general, it's investors who are able to get in on the ground floor of a company who have the opportunity to make the most money. Companies are likely to see their values increase significantly if and when they're able to bring their products to market. Only then could it mean major profits for investors.
However, there are some obvious risks to investing in a product that companies aren't even allowed to sell. While it seems likely that cultured meat will eventually make it into grocery stores, there are no guarantees. And, unfortunately, it's impossible to pick winners and losers in a game that no one is allowed to play yet.
Even if the cultured meat industry starts seeing massive growth, there's no guarantee the company you've chosen to invest in will be among those in your grocery store's freezers.
The bottom line:
Because of the uncertainty around the future of lab-grown meat stocks, they're highly speculative investments. And in general, it's wise to limit speculative investments to a small portion of your investment portfolio.
However, accredited investors with a high-risk tolerance may be in a great position to take advantage of this emerging industry — especially if they are worried about the impact of commercial meat production on our climate. Just as long as they're also aware of the considerable risks involved.
Sponsored
Follow These Steps if you Want to Retire Early
Secure your financial future with a tailored plan to maximize investments, navigate taxes, and retire comfortably.
Zoe Financial is an online platform that can match you with a network of vetted fiduciary advisors who are evaluated based on their credentials, education, experience, and pricing. The best part? - there is no fee to find an advisor.