The short version
Coffee is a staple for many North American households, but prices are notoriously volatile
Coffee-focussed ETFs can give your portfolio exposure to coffee futures without the high up-front investment and the risks associated with buying futures yourself
Investing in companies that sell coffee can reduce some volatility as long as you maintain portfolio diversification
If you're interested in investing in coffee, you could invest in a coffee-focused ETF, buy stock in a company that sells or roasts coffee, or buy coffee futures. Read on to learn more.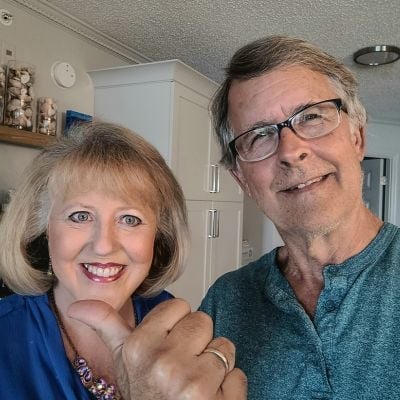 1. Invest in coffee ETFs
An exchange-traded fund (ETF) is a basket of securities that operates similarly to a mutual fund. ETFs are typically designed to track a specific index and aren't usually actively managed. ETFs can also be bought or sold on a stock exchange – so you should be able to purchase ETFs through your discount brokerage of choice. To invest in coffee, you can choose an ETF that includes coffee and other commodities or a specific coffee ETF.
Here are two coffee ETFs to consider:
Dow Jones-UBS Coffee ETN (JO) — JO is an ETF with total assets close to $100 million. It's comprised entirely of coffee future contracts in the most nearby month. The fund is designed to reflect the performance of the Dow Jones Coffee Index. The expense ratio for this fund is 0.45%. Keep in mind that this index fund has no dividend yield because it doesn't hold stocks.
iPath Bloomberg Softs Subindex Total Return ETN (JJS) – This ETF follows the Bloomberg Softs Subindex Total Return, which is an index that consists of futures contracts for three "soft commodities" (agricultural commodities) sugar, cotton, and coffee. The management expense ratio for this fund is 0.45%.
Pros and cons of coffee ETFs
Pros
Diversification. Invest in coffee across the industry rather than in a single coffee company
Attractive pricing. Coffee ETFs are inexpensive and can often be bought through discount brokerages without trading fees
Straightforward. Buy a diversified ETF with a few clicks and instantly add the whole market to your portfolio
Cons
Not customizable. You can't control what goes into an ETF or how the fund manager handles the fund
Not guaranteed. Less volatile than other options but losses are still possible
2. Invest in coffee stocks
Another way to invest in coffee is to purchase stock in a company that sells or roasts coffee. Start by researching companies you are interested in and adding one or two to your portfolio. Instead of putting all of your eggs or coffee beans in one basket, make sure your coffee investment only makes up a small percentage of your portfolio. Remember that coffee is a volatile commodity, so investing a large portion of your funds could lead to huge swings in your overall portfolio value.
As mentioned earlier, coffee has large price fluctuations. Unlike other soft commodity staples such as cotton and cocoa, coffee prices vary greatly, so much that the commodity has been flagged by the International Food Policy Research Institute's Excessive Food Price Variability Early Warning System. While coffee prices have always been subject to conditions outside our control, like weather, the COVID-19 pandemic led to a new set of challenges with logistics and inventory.
For example, you could buy stock in Nestlé S.A. (NSRGY), which sells a wide variety of products, including staples like baby food and bottled water in addition to coffee. Keurig Dr Pepper Inc. (KDP) is another popular option. It sells non-alcoholic hot and cold beverages and includes the famous Keurig brand.
If you're addicted to frappuccinos, you may want to buy stock in Starbucks (SBUX). You can also invest in Black Rifle Coffee Company (BRCC) which delivers coffee to its customers doors. If you're a fan of the massively-popular Dutch Bros drive-thru coffee chain, you'll be happy to learn that the company went public in September 2021. It's easy to invest in Dutch Bros (BROS) or any of these other coffee stocks through a discount broker.
Read more: How to diversify your investment portfolio
Pros and cons of buying coffee stock
Pros
Customizable. Buying stock means you can pick and choose which coffee companies you want to invest in
Accessible. It's easy to buy stocks through your broker, robo-advisor or discount brokerage
Cons
Volatile. With big price fluctuations be careful about how much of your portfolio you allocate to java
Stop overpaying for home insurance
Home insurance is an essential expense – one that can often be pricey. You can lower your monthly recurring expenses by finding a more economical alternative for home insurance.
SmartFinancial can help you do just that. SmartFinancial's online marketplace of vetted home insurance providers allows you to quickly shop around for rates from the country's top insurance companies, and ensure you're paying the lowest price possible for your home insurance.
Explore better rates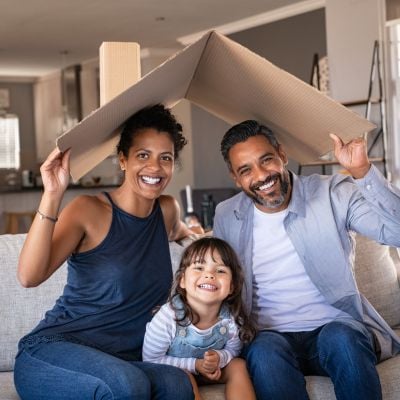 3. Invest in coffee futures
When you invest in coffee futures, you bet on what coffee will sell for at a future date. This strategy is the riskiest way to invest in coffee and offers the highest reward.
Futures trading is for advanced investors. You should only consider it if you are confident in your ability to interpret your research, have enough capital to invest, and are comfortable with the possibility that you might lose a significant chunk of your investment.
Futures aren't traded on typical stock exchanges, so you'll need a brokerage account that supports futures trading.
Investing in coffee futures starts with buying a contract, which is essentially a bet on what coffee will sell for at a future time and date. Contracts tend to be illiquid and infrequently offered. For example, the Coffee C (KC) contract is offered five times per year on the New York Mercantile Exchange and covers 20 countries. Each contract is for 37,500 pounds of coffee.
Pros and cons of investing in coffee futures
Pros
Potential for huge returns. Small price increases can result in huge gains because the price per investment is high
Cons
Not accessible. you may not be able to access future exchanges through your average brokerage
Volatile. You'll need to do your own research and make predictions on how prices will fluctuate
Time-sensitive. Exercise your futures before the expiration date. Otherwise, they'll be useless
The bottom line
Investing in coffee can be rewarding, but the market can be volatile since it's affected by complex global factors. As a beginner, investing in coffee might not be a good starting point, but if you're comfortable doing your own research, buying ETFs or managing your own diversified portfolio, investing in coffee could be a good addition to your asset mix.
Sponsored
Follow These Steps if you Want to Retire Early
Secure your financial future with a tailored plan to maximize investments, navigate taxes, and retire comfortably.
Zoe Financial is an online platform that can match you with a network of vetted fiduciary advisors who are evaluated based on their credentials, education, experience, and pricing. The best part? - there is no fee to find an advisor.