Portfolio diversification
Gold has proven itself to be a reliable investment over the years due to its low correlation with other major asset classes.
William Bevins, CFP, CTFA told CBS News, "The worth of a dollar can be weakened by inflation, but gold provides you with an edge to combat that decrease in purchasing power."
This edge makes gold a valuable tool for diversification — it protects your portfolio from market fluctuations so you can maximize your returns and minimize risk.
Goldco — a dealer of precious metals that offers gold IRAs as well as the option to purchase physical precious metals — is a great place to start if you're looking to diversify your portfolio.
Their in-house IRA department and Precious Metal Specialists make it simple to move your IRA, 401(k) and other tax-advantaged retirement accounts into IRAs backed by physical gold and silver.
For more details on how Goldco can help you protect your retirement savings, check out this free info kit.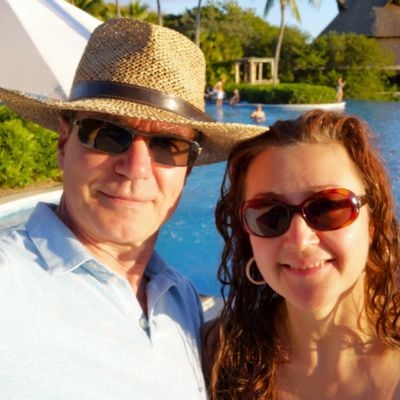 Hedge against inflation
Inflation can seriously impede your purchasing power, so putting your retirement savings in an asset like gold — which has historically outperformed other assets amidst inflation — is a solid hedge against rising prices.
According to Forbes, inflation typically has an indirect impact on the price of gold. Investors often use gold to protect the value of their money during times of high inflation, and over the long term it has proven to be a reliable cushion amid economic uncertainty.
American Hartford Gold is an industry leader in precious metals, offering physical delivery of gold, silver and platinum, as well as retirement accounts like IRAs, 401Ks and TSPs. They have an A+ rating from the Better Business Bureau and are a three-time winner of Inc. 5000's Best Gold Company award.
If you'd like to convert an existing IRA into a gold IRA, American Hartford Gold offers 100% free rollover, as well as free storage, maintenance and insurance for up to three years. Qualifying purchases will also receive up to $10,000 in free silver, delivered right to your door.
To learn more about how American Hartford Gold can help you reduce inflation's impact on your nest egg, download their free 2023 information guide today.
Tax benefits
While there are multiple ways to invest in gold, gold IRAs specifically boast some enticing tax advantages that can help you hold onto more of your money in the long run.
Traditional gold IRAs function like regular IRAs. They lower your taxable income through pre-tax contributions and your contributions are tax-deductible, which reduces your taxable income for the year in which you contribute.
Additionally, taxes on your gold IRA are not due until you withdrawal your money, so you'll be taxed at your income tax rate at the time of withdrawal.
To take advantage of these tax benefits, you can open a gold IRA with Goldco, one of the country's most trusted gold companies.
It only takes 15 minutes to start setting up a gold IRA, and one of Goldco's qualified IRA experts will do all the paperwork with you. For more information, take a look at their free gold IRA guide and read some of their many five-star reviews.
Sponsored
Follow These Steps if you Want to Retire Early
Secure your financial future with a tailored plan to maximize investments, navigate taxes, and retire comfortably.
Zoe Financial is an online platform that can match you with a network of vetted fiduciary advisors who are evaluated based on their credentials, education, experience, and pricing. The best part? - there is no fee to find an advisor.