Join an existing insurance plan In the eyes of insurance companies, first-time drivers include not only teen drivers — who are notoriously expensive to insure — but also immigrant drivers who are new to U.S. roads, and adults who've just learned to drive.
We may see more Americans taking up driving at later ages if predictions are right that the coronavirus will lead remote workers to move to suburbs and rural areas from big, crowded cities. Some city dwellers have never learned to drive because they rely on mass transit.
The U.S. average annual car insurance premium in 2020 is $1,560, according to the auto insurance website The Zebra. What does a new driver pay, and how does that compare to rates for drivers at other experience levels?
The premium for a first-time driver is around $1,730 per year.
A driver with five years of continuous coverage pays 12.4% less, or roughly $1,515 annually.
A driver with an insurance history going back just six months pays 7.2% less than the newbie, or about $1,605.
You could try lowering your cost by getting yourself added to a close family member's insurance plan — assuming your parent or spouse has a good insurance record.
But note that an insurance company often will raise the primary policyholder's rate for adding on a new driver. A teenager can boost a parent's auto premium by 50% or even 100%, says the industry group the Insurance Information Institute.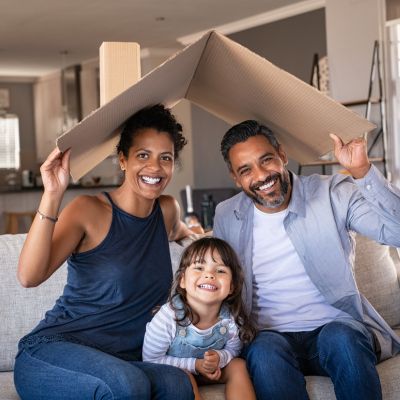 Home insurance is an essential expense – one that can often be pricey. You can lower your monthly recurring expenses by finding a more economical alternative for home insurance.
SmartFinancial can help you do just that. SmartFinancial's online marketplace of vetted lenders allows you to quickly shop around for rates from the country's top insurance companies, and ensure you're paying the lowest price possible for your home insurance.
Explore better rates
Look for discounts and other money savers Auto insurance is a very competitive business, and insurers use a slew of discounts to win new customers.
There are discounts for:
Safe drivers with clean driving records.
People who hold certain jobs, like schoolteachers and firefighters.
Drivers whose cars are equipped with safety features including air bags, anti-lock brakes and even daytime running lights.
Graduates of certain universities, or members of fraternities and sororities.
Members of the military.
Customers who agree to put a gadget inside their car that monitors their mileage and driving habits.
One of the most popular discounts is for "bundling" policies: buying your car insurance from the same company that provides your homeowners insurance or renters insurance. Liberty Mutual Insurance boasts that customers who bundle their auto and home insurance policies can save $842, while Progressive says buying multiple policies will save you an average 5%.
For new drivers who are students — in high school or college — common price breaks include:
"Good student" discounts, typically for maintaining a B average or better.
"Distant student" discounts, usually when a student spends a good part of the year away at a school more than 100 miles from home (and the family cars).
Other money savers technically aren't discounts but involve the way you structure your policy. For example, you can cut some coverage costs by up to 40% if you raise your deductibles — your potential out-of-pocket costs following an accident — from $200 to $1,000, the Insurance Information Institute says.
Shop around regularly You're not locked into the same car insurance policy for life, so don't overpay when you don't need to.
When you're a brand-new driver who's paying steep insurance premiums, you should expect to see those costs come down fairly quickly if you maintain a clean driving record and don't file any claims. As we said earlier, a first-time driver typically saves more than 7% after only six months of continuous insurance coverage.
Policies often renew every six months, and each time you get your notice that it's time to pay again you need to shop around and check rates from multiple insurance companies — to keep making sure you're getting the best deal.
Though some insurance companies offer modest "loyalty discounts" to longtime customers, insurers can be just as likely to raise your rates if you stay put and seem unlikely to bolt. The Consumer Federation of America says this practice is called "price optimization."
Annual policies are less common than those with six-month terms. If your car insurance renews just once per year, you might still make a switch before the term is up — as long as your insurance company doesn't charge a cancellation fee. Not all insurers have one of those, so check your policy.
Whenever you're rate shopping, be sure to let your current insurer know you're scoping out the competition. If you find that another company will offer you a lower rate, your current insurer might be willing to match the price. It's a way to stick with an insurance company you might like, and get a good price break for keeping your business there.
Sponsored
Unexpected vet bills don't have to break the bank
Life with pets is unpredictable, but there are ways to prepare for the unexpected.
Embrace Pet Insurance offers coverage for treatment of accidents, illnesses, prescriptions drugs, emergency care and more.
Plus, their optional wellness plan covers things like routine vet trips, grooming and training costs, if you want to give your pet the all-star treatment while you protect your bank account.