What does auto insurance cover in a riot? If your car and anything inside are hurt by fire, thrown objects or vandalism during a disturbance, your auto insurance will reimburse you — but only if your policy includes comprehensive coverage, which is optional.
Comprehensive takes care of damage caused by anything other than an accident, including a hailstorm, a downed tree, a deer running into your car, a falling asteroid — and yes, rioting.
About a quarter of U.S. motorists choose to go without comprehensive coverage, says the trade group the Insurance Information Institute, but that can be a costly mistake that will potentially lead to big out-of-pocket costs.
Dropping comprehensive is smart only if you drive an old junker that's worth less than the deductible you'll pay if you file a claim.
When you're driving a newer or nicer car, don't skip comprehensive as a money-saving move.
Stop overpaying for home insurance
Home insurance is an essential expense – one that can often be pricey. You can lower your monthly recurring expenses by finding a more economical alternative for home insurance.
SmartFinancial can help you do just that. SmartFinancial's online marketplace of vetted home insurance providers allows you to quickly shop around for rates from the country's top insurance companies, and ensure you're paying the lowest price possible for your home insurance.
Explore better rates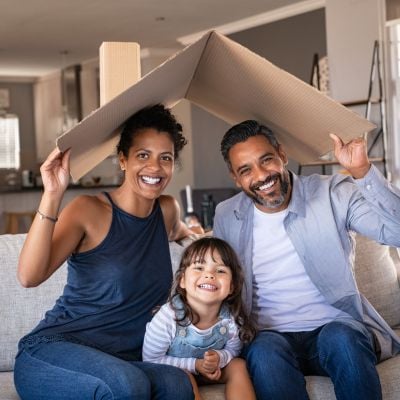 What does home insurance cover in a riot? Homeowners insurance famously doesn't cover ever type of calamity, but a standard home insurance policy will offer financial protection if your property is harmed by fires, explosions, vandalism or malicious mischief during rioting.
Your insurance will pay for any damage to the home itself and to your belongings.
If the destruction makes the home uninhabitable and you need to leave during repairs or rebuilding, a typical homeowners policy also will provide you with coverage for additional living expenses.
Your insurance will pick up the tab for hotel bills, restaurant meals and any other expenses you have while the work on your home is underway. If you don't currently have a homeowners insurance policy — or feel like you're overpaying for your current policy (you probably are, by at least $1,000) — you can easily compare rates from several lenders online.
What about other insurance and rioting? Life insurance
What if the worst were to happen to you during civil unrest? How would your loved ones get by without you?
Only a little more than half (54%) of Americans have life insurance, according to new survey from the industry group LIMRA. If you don't, and if you have people who depend on you, you seriously need to buy a policy.
Term life insurance — which covers you for a certain number of years, like while your kids are growing — is much cheaper than you might think. Abby Reddy, co-founder of the life insurance comparison site Quotacy, says people typically believe term life costs three times more than it actually does.
You can compare policies online in just 90 seconds, and you might find life insurance that costs less than $1 a day and offers $1 million in coverage. That could be enough to put the kids through college and pay off the mortgage, too.
Disability insurance
Americans are being injured by gunfire, vehicle collisions and other violence during demonstrations and disturbances that have erupted in numerous cities.
If you're ever unable to work because you're badly hurt or seriously ill — maybe due to COVID-19 — you need disability insurance to cover your bills until you're back on your feet again. But more than 6 out of 10 U.S. workers in nongovernment jobs have no coverage for a long-term disability.
Disability insurance pays monthly benefits ranging from $500 all the way up to $20,000, and you can buy a policy for as little as $9 a month.
Online tools are available that will provide you with a disability insurance quote in just seconds, and you can be all signed up for coverage within 15 minutes.
Business insurance
Businesses that were already hurting badly from coronavirus closures and concerns are now bearing the brunt of the damage from days of rioting.
Do you own a business? A business owners policy will cover a business property and its contents against damage caused by fires, vandalism and civil violence.
Businesses also may be reimbursed for lost income if they're forced to shut down or cut their hours because of riots, the Insurance Information Institute says.
But many business owners have apparently decided business insurance is an expense they're not willing to take on. Some 44% of U.S. small businesses have never had any coverage, according to a survey from Next Insurance.
If you are a business owner who wants protection in the form of business insurance, you can get a free personalized quote for your specific needs.
Sponsored
Unexpected vet bills don't have to break the bank
Life with pets is unpredictable, but there are ways to prepare for the unexpected.
Embrace Pet Insurance offers coverage for treatment of accidents, illnesses, prescriptions drugs, emergency care and more.
Plus, their optional wellness plan covers things like routine vet trips, grooming and training costs, if you want to give your pet the all-star treatment while you protect your bank account.