Pros for upfront salary disclosure Boost your company's reputation with transparency
Of course, prospective employees want to know as much as possible about a job before committing — benefits and perks, location, work culture.
However, a survey a few years ago by employer review site Glassdoor found that people looking for work rank salary No. 1 for what they value most in a job ad, with 67% of respondents choosing it as a top piece of information they want to learn in the post.
If you don't include salary, it's a safe bet that some people will assume you're underpaying, recruiting professionals say.
And when you disclose pay, everyone who applies should feel more comfortable that they'll be compensated at the same rate as any other applicant, no matter their gender, race, nationality, etc.
Recruit the most interested candidates
When you share the salary from the start, you'll know that people who apply are agreeable to the amount and therefore probably more motivated to get the job.
On the flipside, you're liable to lose some candidates who won't even consider applying without knowing the salary figure. And even if you hold back the pay information, people can still find a lot of compensation data in government databases and on job review sites.
Back to the example of ZipRecruiter, the hiring platform provides a tool for job seekers to search salary data among 7.5 million jobs posted on the site every day. So it's good to remember just how much salary information is available when you post a job with ZipRecruiter or any other listing site.
And remember, employed people looking to level up are part of the audience for your job advertisement, and salary may be especially important to those candidates. They likely have more flexibility than unemployed people to take more time with their job search and wait for the right salary to pop up in job postings.
Avoid wasting your time or the applicant's
Eventually, you'll have to share the salary, even if you wait until late in the process when presenting the job offer.
Do you really want to spend time and resources vetting an applicant who insists on a much higher salary than you can provide? And applicants would probably prefer to avoid the stress of the nail-biting interview process if the pay rate is lower than the amount they would consider.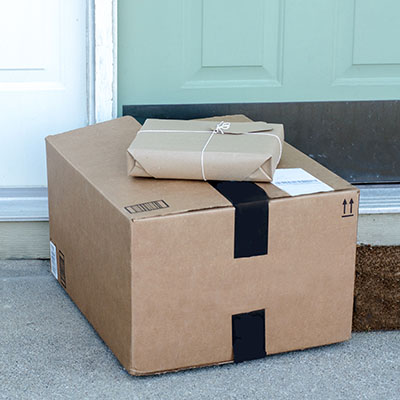 Possible cons of publicizing salary in a job post Employees with lower salaries will take note
So let's get into the other side of the argument: Why don't jobs post salaries? For one, if you share the salary range publicly, your employees who didn't get at the same rate will probably see the figure and wonder why their starting pay was different.
This becomes an especially difficult situation when an employee with the same or similar job duties as the advertised position is paid less than what you're offering the new hire. It makes sense that that person will likely ask for a raise or even look for a new job with a different company.
You'll attract some applicants interested only in salary
Most companies are looking for employees with the right skills and experience, and who fit with their workplace culture. One potential downside of including the salary range on a job posting, especially for a higher-paying position, is that you could pull in applicants who are motivated mostly because of the money. You also risk hiring a job-hopper who will leave for a higher salary as soon as one surfaces.
One less tool is available at job offer time
Some companies want to negotiate to hire someone with less experience at a lower rate. Or they want to keep flexibility to offer more money to persuade a sought-after candidate.
Sharing a below-average salary nets less applicants
A negative reason that a company might leave out the salary in a job posting is that leaders already know, or at least suspect, that the pay range is below the industry standard. Sharing a salary on the lower end could cut into your number of skilled applicants.
Sponsored
Here's how to save up to $700/year off your car insurance in minutes
When was the last time you compared car insurance rates? Chances are you're seriously overpaying with your current policy.
It's true. You could be paying way less for the same coverage. All you need to do is look for it.
And if you look through an online marketplace called SmartFinancial you could be getting rates as low as $22 a month — and saving yourself more than $700 a year.
It takes one minute to get quotes from multiple insurers, so you can see all the best rates side-by-side.
So if you haven't checked car insurance rates in a while, see how much you can save with a new policy.