What is the 'virtual restaurant' model? A virtual restaurant is a restaurant with no storefront. Customers don't come in to enjoy a delicious meal — they wouldn't know where to find you even if they wanted to visit. Hence the name "ghost."
Instead, virtual restaurants take advantage of third-party delivery services to bring food directly to your hungry customers.
This model's explosion in popularity stems from:
The rise of the gig economy.
New technology designed for easy virtual ordering.
The increased availability of rentable commercial kitchen space.
The COVID-19 pandemic's acceleration of the above trends.
A culture obsessed with productivity, convenience and saving time.
When you mix these together, you have the perfect recipe for virtual restaurant success.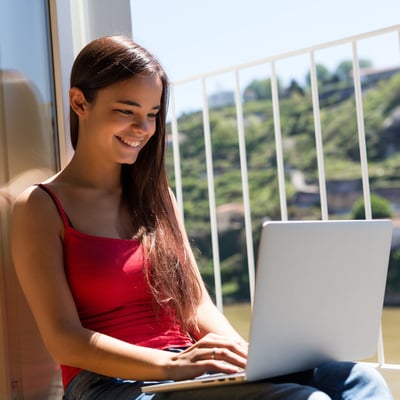 ZipRecruiter helps you secure the job of your dreams faster than ever. Speed up your job search today.
Get Started
What are the benefits of starting a virtual restaurant? From a business standpoint, virtual restaurants have several advantages over traditional restaurants and food trucks:
Perfect testing ground. With a virtual restaurant, you can test ideas, menus and services quickly and cheaply. Unlike a traditional restaurant, if your idea doesn't catch on, you can move on to the next idea with minimal consequences. For example, if you want to change the dishes you offer, you don't have to reprint all your menus and signs. You can simply update your menu digitally in minutes.
Smaller initial investment. Unlike traditional restaurants, you don't need expensive real estate with lots of visibility and foot traffic. You can operate out of any commercial kitchen. You also don't need to invest in signs, tables, decor, dinnerware or serving staff. This makes it easy to try out new angles and ideas. If something doesn't work, scratch the plan and try something different.
Less overhead. A ghost restaurant involves less overhead than running a physical restaurant, a brewery or trying to maintain a food truck. This means higher profit margins and more money available for marketing.
How is a virtual restaurant different from a 'ghost kitchen'? A virtual or ghost restaurant is a branded delivery-only food service.
A ghost kitchen is just a place where the food is prepared. It isn't a restaurant brand in itself.
In fact, you can use one ghost kitchen to host multiple virtual restaurant brands. This is easiest to do if each of your brands offers food with similar ingredients.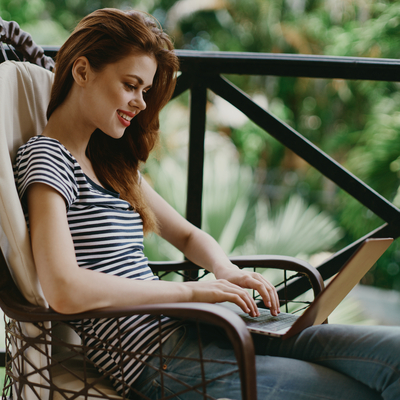 No matter where you are in your career, FlexJobs has you covered. Find the best remote, work-from-home jobs.
Get Started
How to start a delivery-only virtual restaurant You can start a delivery-only restaurant in seven simple steps:
1. Determine how you will deliver a good experience
Delivering a good experience in a delivery-based restaurant is completely different from doing so in a sit-in restaurant.
Sit-in restaurants must focus on service and ambiance. Virtual restaurants are all about systems, speed, packaging and temperature. These four elements work in tandem to deliver a satisfying experience.
If any of the elements is missing, you risk delivering cold or messy food to your customers, which puts repeat business in jeopardy.
Before starting your virtual restaurant, draw up a plan to ensure every customer will receive their order quickly and in good condition. Then test it out yourself. Try to run your trial as close to real-life conditions as possible. Then ask yourself:
How straightforward is the ordering process?
Who is responsible for monitoring incoming orders?
What type of containers work best to keep the food warm and presentable?
How are things handled if customers change or add to their order?
An easy way to start is to model your plan off other successful virtual restaurants. That said, what works in one area may not work in another, so do some experimentation.
Choosing a delivery-friendly menu is one of the most important keys to success.
First, pick menu items that are less likely to spill or taste bad if they arrive late. To control ingredient costs and inventory, create your starter menu with foods that share ingredients. That way, you are less likely to run out of ingredients unique to one dish (or throw away ingredients for dishes that nobody orders).
Mexican food is a good example of a simple menu. Tacos, burritos and nachos all have essentially the same ingredients.
2. Home in on your target market Before you open your restaurant, you must decide to whom you are going to cater. And no, "hungry people" is not a good enough answer.
Whom are you trying to target? Students? Busy professionals? Vegetarians?
The further you define your target market, the better you can design your marketing and menu to attract them.
For example, let's say you choose to target college students — what is most important to them? Speed and price.
With that in mind, it wouldn't make sense to hire a gourmet chef to prepare pricey dishes.
When you laser in on one specific group, you can also create tailored promotions and partnerships. With college students, that might mean building promotions around big sporting events.
When choosing your niche, you also need to think about how you will differentiate yourself from others. What are your strengths? What makes your offer unique?
While targeting students is a step in the right direction, it won't do much good if 50 other virtual restaurants are doing the exact same thing.
3. Craft a story
Since you don't have physical real estate to remind people of your existence, your branding and story are more important than ever.
You need to give customers a reason to remember you and recommend you to others.
The first step in building a brand is being crystal clear on one question: Why you? (And not your competitors?)
If you don't give your restaurant a reason to stand out, it won't. This question is much easier to answer when you know exactly whom you're targeting.
Once you are clear on your unique selling proposition (USP), it's time to build an online presence. Wix and WooCommerce are platforms that anyone can use to build a simple website, even if you're tech-challenged.
When doing so, make it easy to order. This is especially important if you aren't planning to work with third-party delivery services such as DoorDash, Uber Eats or Grubhub. If your site is confusing or clunky, nobody is going to use it.
Lastly, leverage social media to get the word out. By continually posting engaging content and interacting with customers, you can keep your restaurant top of mind.
4. Find a kitchen You can't legally operate a restaurant out of any old kitchen — it must be a licensed commercial kitchen. Commercial kitchens are inspected by your local health department and must meet all safety requirements.
You can build your own commercial kitchen, but until you have a proven concept, it's less risky to simply rent space in a shared-use kitchen. You can use a site called The Kitchen Door to search for shared kitchen space in your area.
Look for a kitchen that offers usage plans that fit your needs. Many offer hourly, daily and monthly rates. You can usually score better deals by signing up for longer contracts. But before locking yourself into anything, you might want to test the waters. If you plan to sell during off-hours — at 2 a.m., for instance, when the bars close — find a kitchen that offers a discount during those hours.
The type of kitchen you choose depends on your needs. For example, if your menu includes food for people with special dietary restrictions, think twice before sharing a kitchen with other virtual restaurants that use those restricted ingredients.
5. Get your paperwork in order
Before you start dishing out food, take care of a few administrative tasks first:
Register your business. Contact your city or county office to register your business as a limited liability company (LLC). Depending on your state, this costs $40 to $500 to set up. With an LLC, your personal assets are protected if you were to be sued. And since you are serving food that could potentially make someone sick, this protection is a good idea.
Buy liability insurance. Most shared kitchens, service providers and vendors you work with will require you to have liability insurance. Your rates are determined by the risk associated with your restaurant. For example, an ice cream shop has less inherent risk than a sushi bar. To give you a ballpark, the median cost of liability insurance from Insureon, an online insurance delivery platform for small business owners, in the food and beverage industry is $500 per year.
Get ServSafe Food Handler certification. Depending on the county you live in, you may be required to hold this certification. The National Restaurant Association offers this one-day course online or in person. The cost for the ServSafe Food Handler online course and exam is $15. Not only will you need it to satisfy the requirements for rentable kitchens in certain areas, but it also teaches you important food safety practices you can use to avoid disaster.
Apply for a health inspection. Just like a traditional restaurant, your local health department wants to make sure your food safety is up to par before you go live. Once you have all of your restaurant's processes nailed down, set up an appointment with the department and show them how you will meet all their requirements.
6. Get your food service providers in order Finding the right employees for your business is a big challenge, but you'll also need to select two main providers — a food supplier and a delivery service.
Suppliers
Do you plan to go with a national supplier? Or will you source food locally?
Working with national suppliers gives you access to a wider variety of affordable ingredients, but they won't be as fresh.
Working with local providers may cost more, but you can also charge more if your customers value locally grown food. Going local could also be your USP. There might be five other restaurants serving your niche, but if you're the only one that sources local ingredients, you could leverage it in your marketing.
Delivery service providers
Choosing a delivery service is one of the most important decisions as a virtual restaurant owner. Making the right decision requires investigation.
Which service is most popular among your target demographic? What about your specific area of service? Which service has the best ratings? Which is the cheapest to work with?
All of these factors should influence your choice.
Some of the most popular service providers are:
DoorDash
Uber Eats
Grubhub
Caviar
Postmates
Each service has its own set of fees and commissions, usually ranging from 15% to 30%.
This may seem steep, but the price includes delivery and marketing all in one. Instead of spending money trying to attract new customers by yourself, these popular platforms put ads for your restaurant in front of hungry customers.
When starting out, you can pay extra for more visibility to attract customers. If you provide quality service, you'll start to build a loyal customer base and good reviews. When you reach this point, paying for ad space may no longer be necessary. Your shining reviews and customer word-of-mouth recommendations start to snowball.
7. Market, launch and market more
You've created a marketing plan, but now you need to implement it.
One of the hardest parts of launching a virtual restaurant is growing a loyal base of customers. Without a physical restaurant, you can't attract passersby with an attractive building or fancy street-side sign flippers.
Instead, you have to double down on marketing.
That could mean:
Selling at events that your target customers attend.
Paying for premium ad space on food delivery apps.
Partnering with other businesses who share the same target market.
Running social media campaigns to drive engagement to get the word out.
Finding ways to offer a unique experience your customers can't help but share.
Once you start gaining traction, avoid doing anything to disappoint the customers you've won over. That means offering consistent quality and a regular schedule. The last thing you want is for a loyal fan to recommend your restaurant to a group of friends only to discover you decided to close shop for a lunchtime nap.
Lastly, be willing to adapt to feedback.
The purpose of your ghost restaurant is to satisfy customers. To make sure that happens, ask them for suggestions and reviews. Launching a virtual restaurant isn't a one-and-done task. To thrive, seek to constantly improve your service.
Next steps: Starting a food delivery service isn't easy Once your virtual restaurant is up and running, you might want to apply for a Small Business Administration (SBA) loan to help expand your operation. SBA loans typically come with long terms, low interest rates and high limits.
However, to qualify for an SBA loan, you'll need to have excellent credit and substantial revenue from your business. You'll also want to compare rates from different SBA loan providers to find the best option; free services like Fundera can help you sort through the many offers available.
Remember, starting a virtual restaurant isn't as easy as whipping up some cookies in your apartment and slapping them up for sale on DoorDash.
It takes hard work. But if you're a food-loving entrepreneur, it's worth it.
This is an in-demand market. It's a proven business model. And with the right planning and execution, there's no reason why you can't succeed.
That said, starting any business is a big decision. If you're not quite ready but still want to capitalize on the push toward all things remote, check out these money-making tips for work-from-home freelancers.
Sponsored
Apply for your dream job in one click
Looking for a new job can be a time consuming process.
Rated the #1 job search site, ZipRecruiter helps you secure the job you've always wanted faster than ever. With its one-click apply feature and AI-driven smart matching technology, ZipRecruiter makes the process easy. Employers can even invite you to apply for their jobs.
Speed up your job search and check out ZipRecruiter today.