Step 1. Make more from your existing clients If you're already doing part-time freelance work, your existing clients are valuable. It's easier to increase the amount of money you're making from a current client than it is to find and land a new client.
Your current clients already know the type of work you're capable of, and you've earned their trust. Most clients would strongly prefer to hire someone they know and trust as opposed to someone they don't know. Since you've already proven yourself, it makes sense to grow that relationship into more income.
When it comes to making more money from existing clients, the first thing that comes to mind is increasing rates. That's an option, but it's not the only option.
A rate increase can also be risky because the client could choose to hire someone else instead of paying more for your services. If your current rates are fair, there are still some very effective ways to make more money from your existing clients.
Additional work
Instead of increasing your rates, try securing a higher workload from your existing clients. Maybe the client started small to be sure you could handle the work or to give you a trial before making a more significant commitment.
If you've proven yourself and they've seen value in your services, approach them about the possibility of taking on more work.
Many freelancers prefer working for fewer clients instead of doing a small amount of work for many different clients. It's easier to manage a smaller number of clients, so your life becomes simplified in terms of organization.
Add-on services
Maybe your client doesn't have more work available for you related to the service you're offering. Another possibility is to begin offering an add-on service your client might need.
For example, if you're a freelance writer and your client doesn't have any additional writing assignments, you could expand and offer other services like content marketing. Instead of simply writing articles for a website or blog, you could offer services related to promoting the content after publication.
Add-on services can be effective regardless of what type of work you do. Writers, marketers, designers, developers and other freelancers have the skills to offer additional services.
With the help of add-on services, you may significantly increase the amount of money you make from each client.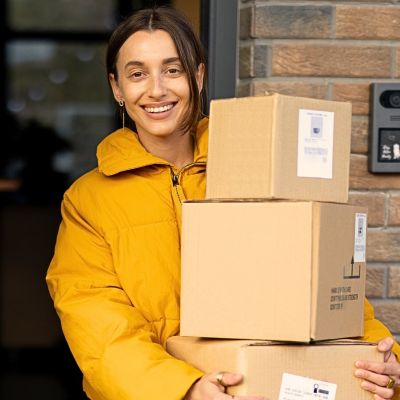 Capital One Shopping's browser add-on automatically applies coupon codes as you shop online. It's absolutely free – plus it takes only two clicks to install. Add the Capital One Shopping browser extension today and start earning discounts of up to 50% on the things you already buy.
Install for Free
Step 2. Focus on recurring services The hardest part of running a freelance business is finding clients, especially when you're first getting started. You're probably very skilled at the work you do, so doing the work that actually makes you money is the easy part of your job.
One of the most effective ways to grow and solidify your freelance income is to focus on recurring services that allow you to make money from the same clients on an ongoing basis.
Some services fit more naturally with regular services than others, but with a little bit of effort, you can position your services in a way that lends itself to ongoing work.
Here are a few examples of recurring services for freelancers:
Freelance writers can work for websites and blogs that publish new content regularly. The client may hire you to write a certain number of articles per week or month.
Freelance graphic designers can set up a plan that allows clients to order custom graphics for new social media posts or blog posts. You might set a flat fee per month for a specific number of requests.
Freelance web designers can offer maintenance packages that provide a set number of hours per month to keep client websites up to date or make changes as needed.
Freelance marketers can offer to manage social media profiles for clients. You would create and schedule new content and possibly respond to inquiries that come in through those social channels.
You may find it effective to essentially turn your service into a product. Instead of offering your services at an hourly rate, put together a package for the client. Give them a set number of hours of work, a specific number of articles or images, or whatever you're providing.
Recurring work is one of the keys to growing your income as a freelancer. The more ongoing clients you have, the less time you'll need to dedicate to finding opportunities and pitching potential clients. If you have enough recurring work, you can spend all of your time doing the work that generates revenue.
Step 3. Build your network There are many different ways to find new clients, but tapping into your existing network and expanding that network are the best options. People prefer to hire freelancers they know and trust, so the connections you already have will be critical for landing new clients.
Not only will you have a better chance of being hired by someone you know, but the people you know may also be able to recommend you to others. Those recommendations essentially transfer the trust from the people in your network to other people you don't know yet.
Be sure to speak to all of your professional contacts about the specific services you're offering. Ask if they have any need for those services or if they know of someone else who might need what you're offering.
Continue adding to your network by making new connections and meeting new people (including in-person networking and online networking). LinkedIn can be a valuable resource, so be sure to take some time to create a solid profile and be active on the platform to gain new connections.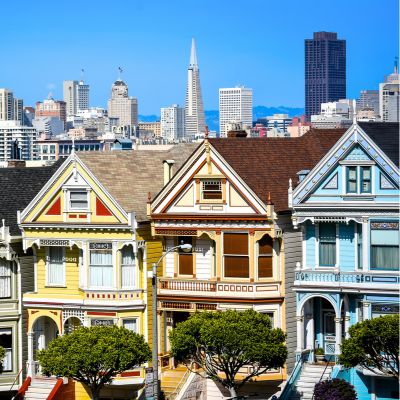 Believe it or not, you don't need millions, or even hundreds of thousands to invest in real estate. Arrived is an online platform where you can invest in shares of rental homes and vacation rentals without the headaches of being a landlord.
Learn More
Step 4. Master your pitch Some of your clients may find you through word of mouth or your online presence. But at some point, you'll need to make a pitch to a potential client to sell your services.
This pitch could be to a warm prospect that already has some connection to you, or it could be cold outreach to someone new you've identified as an ideal fit for your services. Either way, you'll need to have a compelling pitch or proposal to land the work.
Most freelancers don't like to think about pitching. It feels too salesy. But creating a solid pitch or proposal isn't about selling your services as much as it is about showing the client how you can meet their needs or solve specific problems.
Many of your clients and potential clients receive cold pitches from freelancers every day. If they're simply looking for a freelancer, they probably have plenty of options. But they'll be much more interested in a pitch or proposal that addresses specific problems or challenges they face.
Instead of making your pitch all about you, make it about the client and how you will help them. Create a plan that addresses a challenge they're facing, and they'll be much more likely to hire you (and you'll stand out from the clients who send generic and boring pitches).
Step 5. Continue to build your online presence Having the ability to craft a strong pitch or proposal is essential, but wouldn't it be great if more clients come to you, so you don't have to spend time reaching out to potential clients?
The best way to get clients to come to you is by strengthening your online presence. This could involve:
Your own freelance portfolio website or blog that's effective at generating leads.
Writing for other websites and blogs that provides exposure to potential clients.
An active presence on LinkedIn that allows ideal clients to find you.
A strong profile on other websites or forums that are popular in your industry.
Building a solid online presence will take some time and effort, but it will be essential for your business's long-term success. You might be able to find enough clients right now to do full-time freelance work, but having a robust online presence will increase your options if you lose some of those clients.
Final thoughts
Scaling up from a part-time income to full-time income as a freelancer is a challenge, but it's definitely realistic. If you're looking to make that jump, follow the steps in this article to increase your income and build your business on a solid foundation.
This guest post was written by Marc Andre, a freelance writer and personal finance blogger at VitalDollar.com. He's been working online full-time since 2008 with experience in such industries as web design, photography and finance. Marc has been featured on websites like Forbes, Business Insider, MSN, Yahoo Finance, Go Banking Rates, Budgets Are Sexy, Finder and others.
Sponsored
Kiss Your Credit Card Debt Goodbye
Millions of Americans are struggling to crawl out of debt in the face of record-high interest rates. A personal loan offers lower interest rates and fixed payments, making it a smart choice to consolidate high-interest credit card debt. It helps save money, simplifies payments, and accelerates debt payoff. Credible is a free online service that shows you the best lending options to pay off your credit card debt fast — and save a ton in interest.