How do I find a good truck driver? A staffing agency can do the grunt work to find a truck driver for you, but it won't necessarily be a good truck driver.
If you want more control over who you bring on your team, you have to fill the position yourself.
This involves two steps:
Writing a compelling job listing
Posting your listing on websites where truckers hunt for jobs
Let's take it one step at a time.
Writing your job listing
To save yourself the hassle of weeding through unqualified applicants, write your job description as clear and detailed as possible.
Include information like:
Type of job (one-off, short-term, long-term, part-time, full-time jobs).
Driving hours.
Salary and bonuses.
Benefits to working with your company.
Requirements for background checks.
Required certifications.
Truck driving experience.
Remember to specify which type of Commercial Driver's License (CDL) your job requires and if they need any special endorsements. A Class A CDL is most common for general semi-truck drivers. But if the position involves transporting passengers, liquids, or hazardous material, the driver needs additional endorsements.
Before creating your job posting, ask your insurance agent about coverage rules for new drivers. Some insurance companies only cover drivers with a certain amount of driving experience. If you're struggling to find drivers with enough experience, consider switching to a company with fewer requirements.
Sharing your job listing
For the best results, publish your listing in as many places as possible. You can focus on driver-specific sites, general job sites, or both. Here are some ideas to get you started:
Don't forget to share the job opportunity on your website and social media channels as well. And if you're willing to work with rookies, consider contacting local CDL training schools in your area.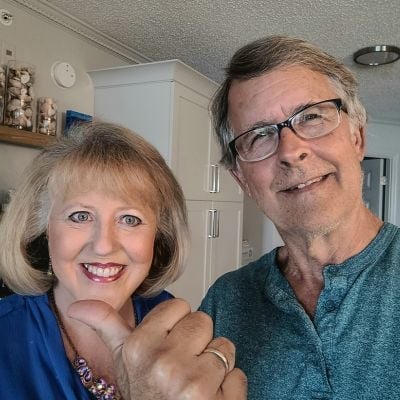 Key skills of qualified truck drivers Proficiency in driving large vehicles is only one piece of the puzzle. You can hire the most talented driver in the world, but if they are grouchy with clients, they'll tarnish your reputation.
When interviewing, here are some traits to look for:
Patience. Driving long hours when tired tends to bring out the worst in people.
Reliability. You want a driver who won't leave you hanging when you need them to deliver.
Flexibility. Single drivers are often more flexible than those with families.
Teamwork. Driving is a solitary job, but they still need to mesh well with your team.
Cool under stress. Good drivers can calmly solve problems on the road.
Mechanically-inclined. Your driver should know how to troubleshoot if their truck breaks down.
Technologically proficient. An old-school driver who still uses a flip phone and paper maps is a headache waiting to happen.
Good with numbers. If your driver will need to settle bills with clients, make sure they know their way around a calculator.
In the end, it all comes down to one question:
Do you trust this person to get the job done no matter what?
Topics to cover in the interview process To avoid wasting time, every applicant you interview should have the required experience and qualifications.
By following our job listing guidelines and carefully reviewing each application, you should be able to separate the wheat from the chaff.
Before the interview, prepare a list of questions to ask each candidate. These questions should cover the basics, such as:
Their previous driving experience.
Why they want to work for your company.
Reasons for leaving their previous employers.
Challenges they've faced on the road, and how they solved them.
Life circumstances that could potentially affect their reliability or job satisfaction (e.g., having a family).
From there, don't be afraid to get creative. Put them on the spot and ask about hypothetical scenarios, like how they would handle an accident, or when they felt drowsy, but needed to meet a deadline.
Finally, don't forget to throw in a few safety and compliance questions to test their knowledge about rules and regulations — just make sure to research the correct answers ahead of time!
Sponsored
Follow These Steps if you Want to Retire Early
Secure your financial future with a tailored plan to maximize investments, navigate taxes, and retire comfortably.
Zoe Financial is an online platform that can match you with a network of vetted fiduciary advisors who are evaluated based on their credentials, education, experience, and pricing. The best part? - there is no fee to find an advisor.