Attract the best CDL drivers Enticing the best CDL drivers to your company requires some prep work, but it's worth the effort.
1. Determine what sets your company apart from others
Start with some brainstorming. Truck driving is not an easy job. The American Trucking Association pegs turnover rate for long-haul drivers at over 90%. That means many candidates have likely had a rotten experience in the past.
How will working for you be any different?
If you're stuck, here are ideas to get you started:
Bonuses.
Insurance benefits.
Growth opportunities.
Vacation and sick leave.
Retirement plan benefits.
Creating a tight-knit family-like atmosphere.
Flexible schedules that promote work-life balance.
To target underrepresented groups of workers — like women, legal immigrants, military veterans or new drivers — think about what type of benefits would be most important to them.
2. Create an appealing CDL driver job post
Your job post has two objectives:
Convince top talent to apply.
Weed out unqualified applicants.
Before you start writing, poke around the job boards to see how other companies write their job listings. Try sites like Ziprecruiter, Indeed, or Monster to compare different approaches. Look for ways to make your job post more appealing.
Start with an introduction that sucks the driver into your post, painting a picture of what it's like to drive for your company. This is a good place to weave in the benefits you brainstormed earlier.
From there, list out job responsibilities using bullet points.
Finally, finish off with a Qualifications section — listing both required qualifications (CDL, endorsements, driving experience, etc.) and preferred qualifications (ability to lift certain weights, familiarity with your product, etc.)
The clearer you are with requirements, the less time you'll waste with unqualified applicants.
3. Use a CDL driver job description template
If you've never written a job description for this sort of role before, it can feel intimidating.
To make life easier, start with a proven CDL driver job description template, then just tweak it for your position. There are plenty available on Google, and some recruiting sites even have free templates you can use.
But be careful. This is how most companies write job descriptions, so to stand out from the crowd, you need to really sell those benefits in the introduction.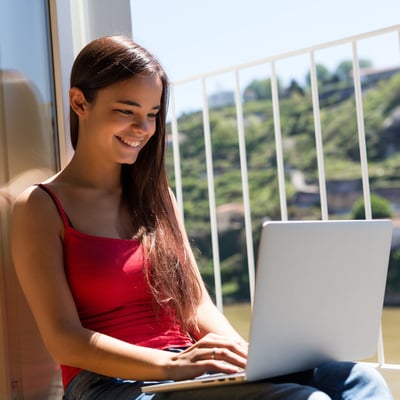 ZipRecruiter helps you secure the job of your dreams faster than ever. Speed up your job search today.
Get Started
Advertising
Share your listing in as many places as possible. This may include:
General job sites (e.g. Ziprecruiter).
Trucking-specific job sites (e.g., MeetATruckDriver.com).
Your website and social media channels.
Partnerships with CDL schools near you.
You can also set up an employee referral program that rewards anyone who connects you with the candidate you hire.
Screen your applicants Even if you spell out your requirements in your job posting, unqualified applicants still slip through the cracks.
To avoid wasting time interviewing them, you need to set up one more filter.
Send an email to all your applicants asking questions to verify their eligibility, such as:
Which CDL license and endorsements do you have?
How many years of experience do you have operating a commercial motor vehicle (CMV)?
Are you available to work nights, weekends, and holidays?
List out any infractions on your motor vehicle report (MVR).
Unlike scanning a job description, this email requires them to actively confirm their qualifications.
To avoid losing emails in cyberspace, you could also use Google Forms. Simply create a free questionnaire and link to it in your job description. When reviewing applications, you can export your data and filter out anyone who isn't qualified.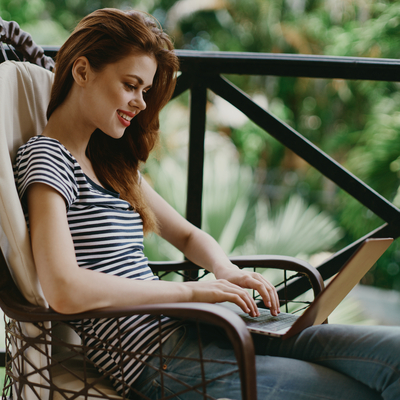 No matter where you are in your career, FlexJobs has you covered. Find the best remote, work-from-home jobs.
Get Started
Conduct tests and interviews To streamline the interview process, break it down into five steps:
1. Conduct phone interviews
Start with short phone interviews to quickly disqualify any candidates that wouldn't be a good fit. Ask questions like:
Have you had a DUI?
What is your availability?
Would you pass a drug test?
When would you be able to start?
Why did you leave your last driving job?
What salary and benefits do you expect?
What will we find on your background check?
Why are you interested in working with our company?
If any of their answers concern you, weed them out.
If everything checks out, take the opportunity to hype up the position again, reminding them why they'd love working with your company. Assume several other companies are competing with you to snatch them up.
2. Collect drug tests, background checks, and MVRs
The phone interview should have ruled out most unqualified applicants. Now it's time to make sure nobody is hiding anything.
At minimum, this should include a drug test and MVR. MVR fees range from $13 to $35 depending on the state, and you may want to cover these costs yourself.
To operate large vehicles, carry hazardous materials, or transport nine passengers or more for compensation (including the driver), truck drivers also need to pass a U.S. Department of Transport (DOT) background check through the Federal Motor Carrier Safety Administration.
3. Schedule a road test
Just because a driver has their CDL doesn't guarantee they're capable of performing the skills your job requires.
To make sure all remaining applicants are up for the task, set up a skills test that includes challenges they'd face in a normal workday. When designing your test, research local laws to see if there is any knowledge testing your exam must cover.
4. Conduct in-person interviews
By now you should have a pool of committed, qualified CDL holders. The in-person interview is mainly to determine which one would best mesh with your team.
After your interview, give them a tour of your company and introduce them to your team. Make note of their enthusiasm during the tour and chemistry with potential future co-workers.
5. Make an offer
To avoid losing top talent to other companies, send your offer as soon as possible.
Start with an informal phone call to make sure they're still available. Then send out an official email including the job description, salary, benefits, start date, and any other relevant information.
Sponsored
Apply for your dream job in one click
Looking for a new job can be a time consuming process.
Rated the #1 job search site, ZipRecruiter helps you secure the job you've always wanted faster than ever. With its one-click apply feature and AI-driven smart matching technology, ZipRecruiter makes the process easy. Employers can even invite you to apply for their jobs.
Speed up your job search and check out ZipRecruiter today.