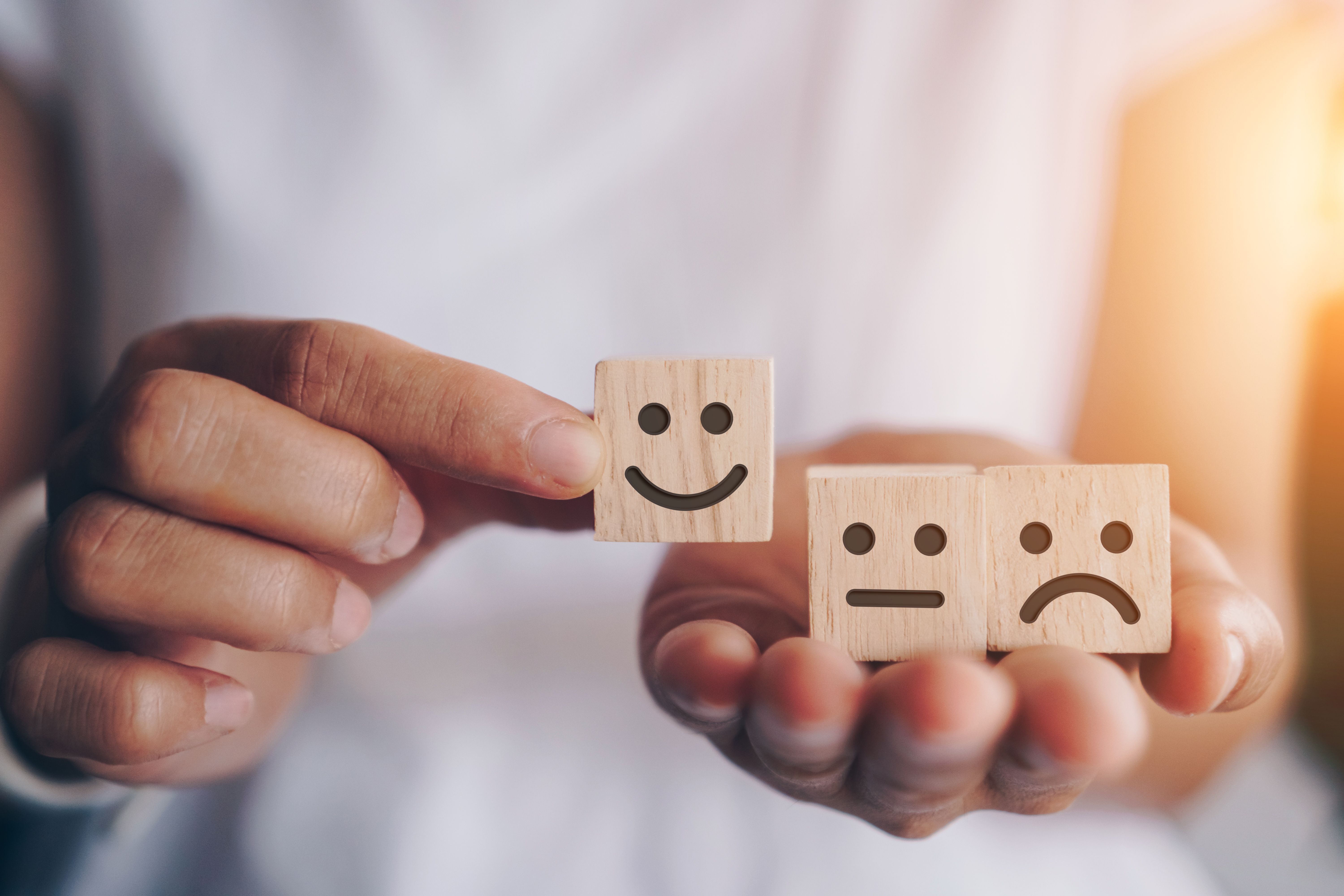 antstang / Shutterstock
🗓️
Updated: July 17, 2023
We adhere to strict standards of editorial integrity to help you make decisions with confidence. Please be aware that some (or all) products and services linked in this article are from our sponsors.
We adhere to strict standards of editorial integrity to help you make decisions with confidence. Please be aware that some (or all) products and services linked in this article are from our sponsors.
Pros and cons
Pros
Quick loan process — usually less than 20 minutes
Borrowers can set repayment terms
Investors can choose which loans to fund
Avoids the awkwardness of borrowing from friends and family
Loans to those from underserved zip codes
SoLo Lender Protection helps lenders if the borrower doesn't pay
Cons
Loan repayment doesn't currently help credit history (coming soon, though)
Without SoLo Lender Protection, lenders could lose 100% of their investment
Fees charged for recovering funds after nonpayment can negate returns
You may have heard of SoLo Funds, especially if you're in the market for a quick loan but want to avoid payday lenders. SoLo Funds is a peer-to-peer lending platform that directly connects individuals with lenders. In return, lending members may get returns on their small loan investments.
The company positions itself as a solid payday loan alternative. Rather than working with a faceless bank, you can access funds through an agreement with a SoLo Funds lender. Investors, or lenders, decide which loans to fund and agree to repayment terms.
SoLo Funds appears valid, but there are red flags to watch out for. In this SoLo Funds review, we'll look at the platform's key benefits and potential drawbacks.
About SoLo Funds
Travis Holoway and Rodney Williams created soLo Funds to provide underserved communities with access to capital through loans, not charity. SoLo Funds launched in 2018 and has provided more than 400,000 loans.
SoLo Funds operates primarily as a lending and borrowing platform. When you have a financial need, you can create a loan request on your account and quickly match with an investor. The company says the median time from application to funded loan is about 18 minutes.
The borrower and lender agree on repayment terms. There are no fees, instead the borrower can give a "tip" to the lender, though it's not required. SoLo Funds has plans to eventually add banking with a network of ATMs, debit cards, and interest-bearing accounts.
What does SoLo Funds offer?
Here's a quick rundown of what the company currently offers and what's in the works.
Lending
SoLo Funds offers lending services. As an investor, you would put money into SoLo Funds loans to get a return while serving your community.
Lenders on the platform can view the borrower's social score and repayment history, which might indicate how likely they are to repay the loan. It can be a quick and easy way to invest on a small scale and potentially earn returns through tips.
Borrowing
Sixty-one perfect of Americans live paycheck to paycheck. An unexpected emergency such as a car accident or medical bill can mean that people need cash ASAP. A SoLo Funds loan is great for borrowers because they can get funding quickly (versus a time-consuming bank or lender process). They can also set the terms for how and when they make payments, all without the added pressure of compound interest.
Banking
Technically, SoLo Funds doesn't offer banking services yet. But according to the company, SoLo Wallet will include debit cards and plenty of accessible ATMs. It won't charge customers overdraft fees, which is a big deal, especially if the customer base is underserved or underbanked.
Insurance (not available yet)
Another feature coming "soon" is assistance with obtaining life insurance. SoLo Funds says they want to help people avoid having to crowdsource funeral costs. The goal is to help people learn about and enroll in life insurance, but the details are still forthcoming.
Interest-bearing accounts (not available yet)
SoLo Funds says it will eventually offer interest-bearing accounts. Again, details are vague — all the website states as of September 2022 is that their accounts will earn decent interest rates for customers. If this product happens, it could be a great addition to the other high-yield savings accounts on the market.
Related: Best high-yield savings accounts for 2022
SoLo Funds fees and pricing
SoLo Funds loans don't accrue compound interest or "surprise" charges. However, things get tricky if the borrowing members don't repay the loan on time. Take a look at SoLo Funds' late fees and who they affect:
10% late fee
Borrowers must pay a 10% late charge if they are 35 or more days late. SoLo Funds says that these late charges are paid to the lender. Ninety days after loan origination, SoLo Funds sends the debt to a third-party collections agency.
Synapse transaction fee
If a loan is moved to collections due to nonpayment, the borrower is charged this additional fee for "funding and repayment transaction costs." Synapse, the company's payment provider apparently charges this as soon as a loan is at least 35 days late, not just when it reaches 90 days late.
Synapse calculates this fee as follows: 2x (0.9% of the principal + $0.70). So, if the loan was $100, the late fee would be $10 and the transaction fee would be $3.20, for a total of $113.20.
SoLo recovery fee
If you're a lender, pay attention: this is the fee you're stuck with if your borrower fails to repay promptly. If it's been 35 days since loan origination and SoLo Funds recovers the funds before the 90-day period has expired, the company takes back 20% of the original loan principal.
You've probably noticed that lenders get the short end of the stick here. Even if the borrower pays the 10% late charge, you still lose 20% of the original loan amount to SoLo Funds.
Third party recovery fee
Here it gets even worse for lending members at SoLo Funds. If the loan goes 90 days late, it enters the third-party collection process. If that entity recovers the loan funds, the lender only receives 70% of whatever amount is recovered.
The other 30% is the third-party recovery fee, which may go solely to the third party or be split between them and SoLo Funds.
Tipping
Although tipping isn't technically a fee, it can be part of the loan transaction. SoLo Funds states that tipping is not required. Borrowers decide if and how much to tip, and the tipping amount is capped at 15% of the requested loan amount. You can tip your lender as a thank-you or give a "donation" to SoLo for the service (or both).
Is SoLo Funds safe?
Now for the big question: Is SoLo Funds safe?
Well, here's what the company has to say: "For funders, returns are not guaranteed, and the loan amount may be lost." Yep, there are no guaranteed returns (it's up to the borrower to decide whether to include a tip or even repay you at all).
SoLo Funds is not a bank. It provides banking services through Synapse's partner banks, which are all members of FDIC. Although FDIC-insured banks mean accounts are covered up to $250,000 per member per account, this doesn't apply to lending with SoLo Funds.
If you peruse the customer reviews of SoLo Funds, you'll see a high volume of complaints from lending members. Issues with delinquent payments, inability to recover funds, and lack of customer service are common.
Regarding safety for SoLo Funds borrowing members, it appears that would be the safer side of the equation. The only "risk" a borrower takes initially is that no lender will agree to fund their loan request.
However, remember there are late fees for borrowers as well. You'll need to repay your loan on time or risk the 10% late charge plus the Synapse transaction fee.
For borrowers already deep in credit card debt, SoLo Funds could be a valid option. According to the Consumer Financial Protection Bureau, payday loans from other providers can range from 10% to as high as 30%. Rollover fees might cause the loan balance to skyrocket, making SoLo Funds potentially a better alternative.
SoLo Funds' tipping controversy and hidden fee concerns
Now, let's look at one of the significant red flags. The Connecticut Department of Banking slapped SoLo Funds with a cease and desist order in May 2022. The initial reason for the order is that SoLo Funds is not licensed as a small loan company in that state — but wait, it gets worse.
Remember the optional tipping that makes up lenders' whole return on investment? The Connecticut Department of Banking claims SoLo Funds engaged in shady practices with its tipping policy.
Some of the issues include:
SoLo Funds uses social media data to assign lenders the SoLo score to decide which loans to fund.
Lenders are required to pay the SoLo Tip, if offered, on behalf of the borrower.
Both the tip to the lender and the SoLo tip are included in the finance charge. The order claims the APRs CT were thus between 43% and over 4,280% (although loan disclosures stated the APRs were 0%).
Co-founder Rodney Williams claims this is all "an example of the harsher spotlight regulators have been putting on fintech with unusual business models." He said that borrowers' costs decrease with each loan they receive. And he said that their typical borrower uses SoLo Funds four times per year, versus "cash advances," which he says customers use 30 times per year.
Williams explains that because the tipping process is voluntary, it can skew the calculations of APR and that most users don't pay the maximum in tips and donations.
How do I contact SoLo Funds?
SoLo Funds customer reviews paint a picture of a spotty customer service department at best. The only point of contact the company has provided is the email address help@solofund.com.
On both the App Store and the Better Business Bureau site, quite a few customer reviews point out slow customer service response times and repayment issues.
Best alternatives to SoLo Funds
If you're looking to lend money via a peer-to-peer lending platform or you need to borrow funds, you might try one of these alternatives.
Prosper Marketplace
Prosper is a peer lending marketplace — the first of its kind in the U.S. Founded in 2005, Prosper says its funded more than 1.3 million loans totaling more than $22 billion. Loan amounts start at $2,000 and go up to $40,000.
Prosper includes an origination fee, check payment, late fee, and insufficient funds fee.
Brigit
If star power means anything to you, check out Brigit which is backed by Kevin Durant and Ashton Kutcher. This app offers up to a $250 instant cash advance and has high ratings on both the Apple (4.8 stars) and Google app stores (4.6 stars).
Brigit charges $9.99 monthly to enable cash advances, which is, of course, not ideal. However, there's no tipping involved, unlike with SoLo Funds, and Brigit can help users build their credit and save more money.
The bottom line
Overall, SoLo Funds does appear to be trying to fix some of the inequity in the financial system, which is admirable. For some borrowers, it's worked well. And it does seem to be a better option than a payday loan, given the flexibility, speed and repayment terms for borrowers.
However, the poor customer reviews and questions about its practices from regulators are red flags. Steering clear until the company improves its track record may be the wisest course of action.