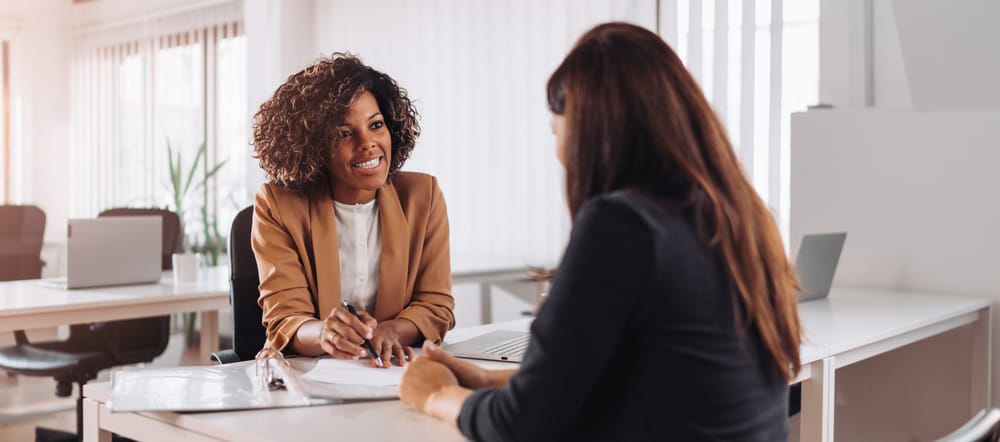 Marcus by Goldman Sachs Bank review 2023
Zivica Kerkez / Shutterstock
🗓️
Updated: July 13, 2023
We adhere to strict standards of editorial integrity to help you make decisions with confidence. Please be aware that some (or all) products and services linked in this article are from our sponsors.
We adhere to strict standards of editorial integrity to help you make decisions with confidence. Please be aware that some (or all) products and services linked in this article are from our sponsors.
Marcus by Goldman Sachs offers an excellent opportunity to build your savings, as it offers a high-yield savings account. However, it's important to note that you will give up some banking products and convenience when you park your money with Marcus. This Marcus online bank review will take a look at what you can expect in terms of no-fee banking experience and the possibility of getting a low-cost personal loan.
What is Marcus Bank?
Marcus is an online bank offered by Goldman Sachs, which is one of the most well-known institutions in the financial world. Marcus is its consumer offering. With Marcus Bank, you can set up a savings account or certificate of deposit (CD) or get a personal loan. The bank is entirely online, so you can't visit a branch.
The idea behind Marcus is to make certain banking products accessible for its clients, even though Goldman Sachs isn't particularly known for its consumer products.
Marcus Bank features
Access
Web based, iPhone app, Android app
Customer service
Customer service via chat and phone. Phone service available Monday to Friday 8 A.M. to 10 P.M. ET and Saturday to Sunday 9 A.M to 7 P.M. ET
✅ No account minimums for savings accounts
✅ A low minimum deposit of $500 for CDs
✅ No-fee personal loans
✅ Customer service via chat and phone. Phone service available Monday to Friday 8 A.M. to 10 P.M. ET and Saturday to Sunday from 9 A.M to 7 P.M. ET
✅ Offers web-based access, as well as mobile apps from Apple and Android
Marcus products
Marcus offers a limited menu of banking products, mostly centered on high-yield savings and low-fee personal loans. For those looking for competitive rates and simple services, Marcus Bank could be a good choice.
Marcus Bank high-yield savings
One of the flagship products offered by Marcus is the high-yield savings account. As of 10/13/22, the annual percentage yield (APY) is 2.50%, which is much higher than the national average APY of 0.17%. It's in line with many other online banking products.
There is no minimum deposit. And the account charges no monthly fees. This is a pretty basic account that allows you to earn a solid APY. There aren't a lot of withdrawal options, though, so you may need to focus more on building your savings. You can withdraw or transfer your cash a maximum of six times a month.
Marcus Bank CDs
Marcus also offers CD accounts. You need a minimum deposit of $500 to open a CD. There are competitive CD APYs that can help you save up. And terms are ranging from six months to six years. Marcus also offers no-penalty CDs that allow you to withdraw your money without an early withdrawal penalty.
Marcus CDs renew automatically, though. So, you need to pay attention to your maturity date, because once that date is reached, you have just ten days to withdraw the money before it's renewed.
Marcus Bank personal loans
In addition to offering savings accounts and CDs, Marcus also provides personal loans for amounts ranging from $3,500 to $40,000. There are no fees with a Marcus personal loan — including no late-payment fees. The annual percentage rate (APR) is 6.99% - 24.99% APR. And you can choose loan terms of between three and six years.
MarcusPay
Similar to personal loans, MarcusPay allows you to borrow money to make a purchase. The most significant difference is that MarcusPay can be used only for purchases between $750 and $10,000 from participating merchants. The APR starts at 10.99% and can go up to 25.99%, except for New York residents, where the APR ranges to only 24.99%.
Marcus Bank fees
Marcus is known for charging no fees. There are no fees for its savings account. And you won't pay fees when you get a loan. The only caveat is that you need a $500 minimum deposit for CDs, and you might pay an early withdrawal penalty if you take your money before maturity, unless you open a no-penalty CD.
Marcus Bank online customer services
There are no Marcus Bank physical branches, as this is an entirely online bank. As a result, you'll need to rely on online services and mobile apps.
Marcus does offer an extensive FAQ section on its website. Plus, you can log in and get access to live chat. There is also live phone support that features extended hours. If you're looking for customer service either online, by phone, or in the app, you can probably find what you're looking for — without the need to go into a branch.
The Marcus apps for iOS and Android are highly rated. And you can use them to manage your savings account or CD and check up on your loan.
Marcus Bank locations
It's possible to open an account and get a loan entirely online, making it convenient. However, if you want to speak with someone in person, you're out of luck. There are no branch locations for Marcus. Additionally, there is no ATM network, so you need to transfer money to an external account if you want to withdraw cash.
Security
As one would expect from a bank associated with Goldman Sachs, best practices are observed in terms of security. SSL encryption is part of the process, as are multi-factor authentication, firewalls, and other safeguards. Additionally, all bank accounts and CDs are FDIC insured up to $250,000 under Goldman's FDIC insurance.
Marcus Bank alternatives
For those looking for more robust offerings, there are alternatives to Marcus. For example, Capital One offers full-service online banking. With Capital One you can get:
Savings and checking accounts, as well as gain access to loans and credit cards.
Access to Capital One branch locations.
Keep in mind that the rates offered by Capital One aren't always as competitive as what you'd see with Marcus. However, if you're looking for a full-service bank, you may be better off with Capital One.
Additionally, other financial services companies have competitive savings products that are worth considering, especially if you want better access to your savings.
Betterment has a cash account and a checking-like product that you can access with a debit card. They offer a decent APY but it isn't as high as what you'd get with Marcus. But money is more accessible. And with Betterment, you can also get an investment account and manage your accounts in the same place.
Wealthfront Cash Account is another product that offers cash and checking account with a decent APY rate. You can also set up a direct deposit and get your paycheck two days earlier than at traditional banks. Plus your funds are kept at multiple banks, which means you can get up to $1 million in FDIC coverage. And if you decide to fund your investment account with your cash account, your funds will go through within minutes.
Depending on your situation, there are a number of alternatives to Marcus, especially when it comes to banking. However, Marcus has one of the best personal loan products on the market if you meet the credit criteria. There are other personal loan products, such as Lightstream, that have lower starting APRs. But Marcus stands out by having no fees — including no late fees.
Final thoughts on Marcus Online Bank
Goldman Sachs is making an entrance into consumer banking through its Marcus Bank. The offerings are limited but of high quality. For those hoping to park their money in a high-yield savings account and leave it there for an extended time, Marcus could be a good choice. Marcus is also a solid choice for those looking to get a low-cost personal loan.
With highly-rated customer service and online accessibility, Marcus has the potential to service consumers who are hoping to make the most of their money in very specific ways.
Marcus By Goldman Sachs® Offer terms and conditions - Your loan terms are not guaranteed and are subject to our verification of your identity and credit information. Rates range from 6.99% to 24.99% APR, and loan terms range from 36 to 72 months. For NY residents, rates range from 6.99%-24.74%. Only the most creditworthy applicants qualify for the lowest rates and longest loan terms. Rates will generally be higher for longer-term loans. To obtain a loan, you must submit additional documentation including an application that may affect your credit score. The availability of a loan offer and the terms of your actual offer will vary due to a number of factors, including your loan purpose and our evaluation of your creditworthiness. Rates will vary based on many factors, such as your creditworthiness (for example, credit score and credit history) and the length of your loan (for example, rates for 36 month loans are generally lower than rates for 72 month loans). Your maximum loan amount may vary depending on your loan purpose, income and creditworthiness. Your verifiable income must support your ability to repay your loan. Marcus by Goldman Sachs is a brand of Goldman Sachs Bank USA and all loans are issued by Goldman Sachs Bank USA, Salt Lake City Branch. Applications are subject to additional terms and conditions. Receive a 0.25% APR reduction when you enroll in AutoPay. This reduction will not be applied if AutoPay is not in effect. When enrolled, a larger portion of your monthly payment will be applied to your principal loan amount and less interest will accrue on your loan, which may result in a smaller final payment. See loan agreement for details.