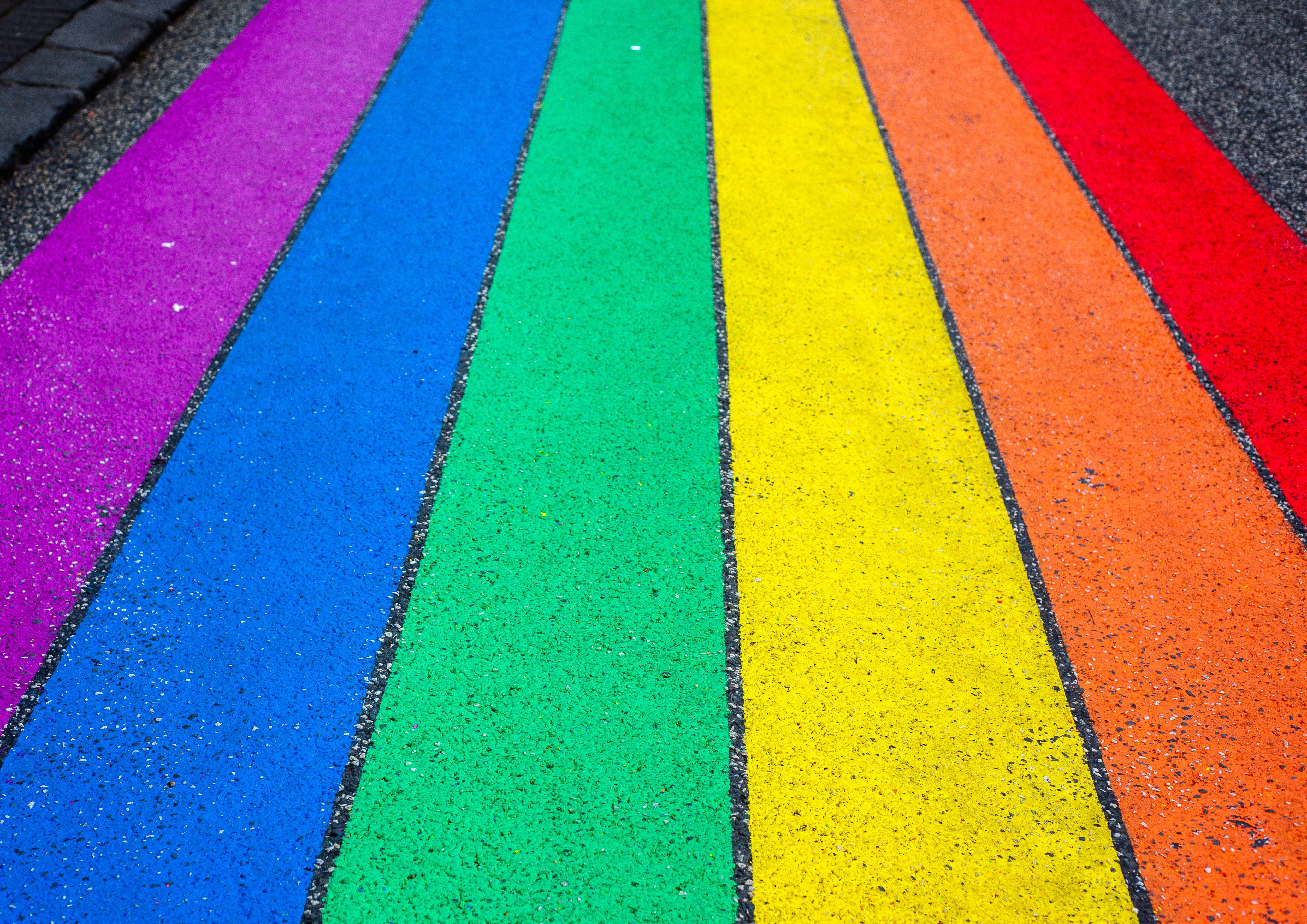 Daylight bank review: A truly LGBTQ+ friendly banking solution
ZR10 / Shutterstock
We adhere to strict standards of editorial integrity to help you make decisions with confidence. Please be aware that some (or all) products and services linked in this article are from our sponsors.
We adhere to strict standards of editorial integrity to help you make decisions with confidence. Please be aware that some (or all) products and services linked in this article are from our sponsors.
Picking a bank is a large decision. After all, your bank account is the place where you house your wealth. It's also a major part of how you plan for your financial future, set goals, and work towards them.
But for anyone in the LGBTQ+ community, traditional banks might not feel too homey. Part of this has to do with our financial system being quite rigid, making it hard to find more personalized solutions. And another part of it has to do with the fact that many founders of major financial companies aren't familiar with what it's like being in the LGBTQ+ community.
Thankfully, Daylight is a bank that's on a mission to change this reality. This company puts the LGBTQ+ community first and was founded by members of its community. If you want a refreshing solution to traditional banking that puts your unique needs first, it could be the perfect bank for you.
Pros and cons
Pros
No annual or monthly fee
No minimum account balance requirement
Enjoy free ATM withdrawals
Use your chosen name on your
Useful saving tools like change round-ups and goal setting
Cons
You don't earn interest on your cash balance
Cash-back rewards system is still developing
No investment or retirement accounts
What is Daylight?
Daylight is an online-only bank that's trying to build a more equitable financial service for the LGBTQ+ community and their families. The company was founded in 2020, and all founders are LGBTQ+ members themselves. Furthermore, the majority of Daylight's team are LGBTQ+ millennials who know what it's like to experience problems with the traditional financial system.
Right now, Daylight is still in the early stages of development. It offers a fee-free checking account and has an exciting roadmap of cash-back rewards and ways to support LGBTQ+ allied businesses. If you're looking for a bank that practices what it preaches and puts the LGBTQ+ community first, Daylight could be the perfect choice.
What does Daylight offer?
As it explains on its website, the LGBTQ+ community has $1 trillion in spending power in the United States. But despite this fact, 44% of LGBTQ+ people struggle to maintain regular savings. And there's a serious lack of financial service companies that put the needs of LGBTQ+ members first to help people with their unique, personal goals.
At Daylight, things are different. The company puts the needs of LGBTQ+ members first, and there are several features you can use to save more money and plan your financial future.
Daylight debit card
When you open a Daylight account, you get a fee-free Visa debit card. This card also lets you withdraw money from ATMs without paying any fees, letting you keep more of your hard-earned money.
Your card also has your chosen name on it, regardless of what your ID says. This is one of the ways Daylight separates itself from traditional banks and financial institutions. And if you ever update your chosen name, Daylight issues you a new card for free, no questions asked. Your name also updates across every touchpoint in Daylight's ecosystem, including its mobile app and any communications the company might have with you.
This might not sound like a massive deal to some, but it avoids dead-naming on a daily basis for some customers.
You have to provide official government documentation when signing up for Daylight since the company complies with U.S. anti-money laundering (AML) and know your customer (KYC) requirements. But you can use your chosen name for every Daylight service and avoid paying steep bank fees.
LGBTQ-friendly cash-back rewards
With its Rewards Realness program, Daylight customers can earn up to 10% cash back for daily spending at LGBTQ+ friendly companies. Specifically, Daylight lets you earn when shopping at Queer bars and LGBTQ+ allied businesses plus thousands of other stores.
The company is still rolling out partners and more information on how this rewards program works, so stay tuned!
Queer-friendly spending tracker
One nifty feature of the Daylight app is its queer-friendly spending tracker. This tool lets you monitor how queer-friendly you're spending is by letting you know which businesses are, and aren't, supportive of the LGBTQ+ community.
Daylight also provides information on some of the largest companies and if they're queer-friendly. This helps you make more informed decisions about where you shop, so you can walk the walk and support the right companies with your business.
Savings round-ups and savings goals
Another useful Daylight banking feature is the ability to set savings goals and automatically contribute money towards those goals. The app does this by using spare-change round-ups, similar to microsavings apps like Acorns and Stash.
Basically, when you spend money, Daylight rounds-ups your purchase to the nearest dollar and moves your money into a savings account. So, if you spend $12.45 on lunch at your favorite taco place, the app rounds-up to $13 and puts the extra $0.55 into your savings without you having to lift a finger. From there, you can put money towards different goals you create within the app, and you can make and delete goals whenever you want.
Of course, you should still create a budget and monitor your spending to stay on track with savings. But having this automatic helper in the background is very useful for saving more consistently.
Financial coaching
As a Daylight customer, you can schedule financial coaching calls to get help with things like budgeting, goal planning, and your overall money management habits. Currently, Daylight has one financial coach on its roster, and you schedule calls with this coach right through the app.
Note: I contacted Daylight's customer service team and was told financial coaching is on pause at the moment but is coming back in the future. Check your Daylight banking app to see if this feature is available.
There's a three-step vetting process at Daylight for bringing on coaches:
1.

Daylight asks the coach questions about their existing client base.

2.

The financial coach shares more information about their LGBTQ+ expertise.

3.

Daylight's CEO has a session with each coach to make sure they're a good fit.
You don't need a minimum balance requirement to get financial coaching either, so this service is open to everyone. According to its website, Daylight coaching is a paid call, although pricing information isn't available at this time so you have to check your app.
Also, note that financial coaching isn't the same as working with a financial advisor. The main difference is that financial advisors are regulated by each state and typically offer advice on how to invest. In contrast, financial coaches offer a more well-rounded approach to bettering your finances. There are still LGBTQ+ supportive financial advisors out there, but it's nice that Daylight offers this coaching option to all members.
Related: How to find LGBTQ+ supportive financial advisors
Daylight fees and pricing
Daylight Bank doesn't charge any monthly membership fees or require a minimum account balance. You also get free ATM withdrawals.
I reached out to the Daylight customer service team through its live chat to ask about foreign transaction fees, financial coaching costs, and other potential fees. The team says Daylight doesn't charge any fees whatsoever, making this an excellent no-fee banking option.
How to open an account
Since there aren't any physical locations, you have to sign-up for Daylight online. All you have to do is download the free app for Android or iOS to get started. When signing up, you provide information like your name, address, date of birth, and SSN. You also submit a photo of your government ID for identity verification purposes.
Once you sign up, it takes about seven to 10 business days for your Daylight debit card to arrive. You activate the card within the app and then you're off to the races!
How to contact Daylight
You can contact Daylight's customer service team by using the live chat widget on its website or by emailing hello@joindaylight.com. Its website also has a helpful Help Center page where you can find articles explaining some of the most common questions people have about the platform. When I contacted Daylight, its customer service team got back to me the next day.
Is Daylight bank safe?
Daylight is a safe and secure bank that protects your money and personal information. The app works with Daylight's banking partner, MetaBank, which provides you with up to $250,000 in FDIC insurance on your cash deposits. As for protecting your personal data, Daylight encrypts information using the same protocols other FinTech companies do.
According to its website, Daylight financial coaches also store your information securely using Daylight's own systems, so your privacy is protected there as well.
Best alternatives
Historically, LGBTQ+ members haven't had many companies tailor services just for them, especially in the financial services world. So the fact that Daylight is a bank that puts the LGBTQ+ community first is excellent news and a refreshing change from your average bank.
We like Daylight as a banking option for anyone who needs this support and wants a helping hand with growing their savings. However, it's not necessarily the best bank if you want to put your money to work or learn to invest. In this case, there are a few Daylight alternatives you can consider.
Aspiration

Best for: Earning interest while supporting the environment
One of the main downsides of Daylight Bank is that you don't earn interest on cash deposits. This means your idle cash isn't being put to work, which is a serious downside if you have significant savings.
But with Aspiration, you can earn up to a whopping 5% APY on your cash through its Spend & Save account. There's two versions of the account: a pay-what-you-want one and a premium one that costs $7.99 per month. The premium account lets you earn 5% APY on up to $10,000 in cash as long as you spend $1,000 per month with your card. As for the pay-what-you-want plan, which can be free, you earn 3% APY on up to $10,000 if you hit the same spending requirement.
Aspiration also has other awesome features that support the environment. For example, you can monitor your spending to see if you're supporting corporations that care about the environment. And if you use Aspiration's credit card, you plant a tree with every purchase.
Overall, Aspiration gives you the earning power of a high-yield savings account and the flexibility of a checking account. And if you want to support the environment while earning, it's a great alternative to Daylight.
Juno

Best for: Earning interest and crypto rewards
If you want to earn interest on your cash and dabble in crypto investing, then Juno is the Daylight alternative for you.
With Juno, you earn 1.20% APY on your cash, which makes it better for parking lots of idle money than Daylight. Plus, you can trade several popular cryptos through the app like Bitcoin, Chainlink, Ethereum and USDC.
Juno doesn't offer LGBTQ+ friendly investments directly. But it's another low-fee banking option that also lets you earn rewards. Plus, it has a cash-back program that pays you 5% at your favorite brands, which might include some more LGBTQ+ supportive corporations.
Betterment

Best for: Investing on autopilot
Betterment isn't an alternative so much as a companion to Daylight. You can use Daylight as your checking account and Betterment to handle your investments.
Betterment is a leading robo-advisor that helps its users invest and work towards their financial goals. It's also one of the leading LGBTQ+ friendly robo-advisors since it has numerous socially responsible investing (SRI) portfolios to choose from. Plus, you can also invest in ESG portfolios, which stands for environment, social, and governance.
What's nice about Betterment is that it picks low-cost ETFs and bonds for you to invest in based on your risk tolerance and goals. And there's a $0 account opening requirement, so anyone can get started. You only pay 0.25% in fees for portfolios under $100,000 as well; much less than a traditional financial planner charges.
Betterment even has a cash account you can use to deposit your money and earn interest. But this robo-advisor shines for its ease-of-use and SRI/ESG support.
The bottom line
As a standalone bank, Daylight still has a long way to go. A lack of interest on your cash balance and missing investment options are definite downsides to the platform.
However, Daylight is also a young company that's still rolling out some of its most exciting features. As cash-back rewards and other features hit the app, it will only improve from its current version. And the real selling point is that Daylight is run by LGBTQ+ members for the LGBTQ+ community. If you want to bank with a company that talks the walk and walks the walk, Daylight is for you.